BARBADOS covers a mere 166 square miles (430 square km), making size about the only thing that's humble about this truly amazing place.
An exceptionally proud country by any measure, Barbados boasts the type of colorful cultural heritage that breeds legends among its people and admiration from just about everyone else. This is the birthplace of rum, after all. And while there's not much else many of us may need to know (or taste) to qualify Barbados as special, there really is a whole lot more to tell.
Consider geography, for instance. Barbados is undoubtedly the most wayward of the Windward Islands, so much so that it's generally not even considered one. Its closest eastern Caribbean neighbor lies a good 100 miles to the west.
This leaves Barbados a good bit further out in the Atlantic than the rest of the West Indies. And keeps the island at the mercy of the ever-churning Atlantic. A fact that yields some of the world's best surfing conditions. And eye-popping demonstrations of nature's raw power along the island's rugged North Coast.
The island's natural wonders don't stop there, though. Its verdant, mountainous interior (highest point: 1,115 feet) combines with the windswept and beautifully under-developed eastern shore to create a nature lover's paradise.
At the same time, some of the Caribbean's most pulse-pounding nightlife, tony restaurants, and modern hotels can be found along Barbados' famed western shores or Gold Coast.
Indeed, there's a lot to brag about Barbados. But, then again, it ain't braggin' as Barbados truly backs up all the big talk!
Best Barbados Beaches
Barbados is blessed with 80 beautiful beaches, so as you'd imagine, there's something for everyone. Visitors looking for a day in the sun can choose from rugged shorelines to seas barely lapping against pristine white sand and from busy beaches to tiny alcoves of seclusion—it's all here in Barbados!
Here are a few of our favorite Barbados beaches.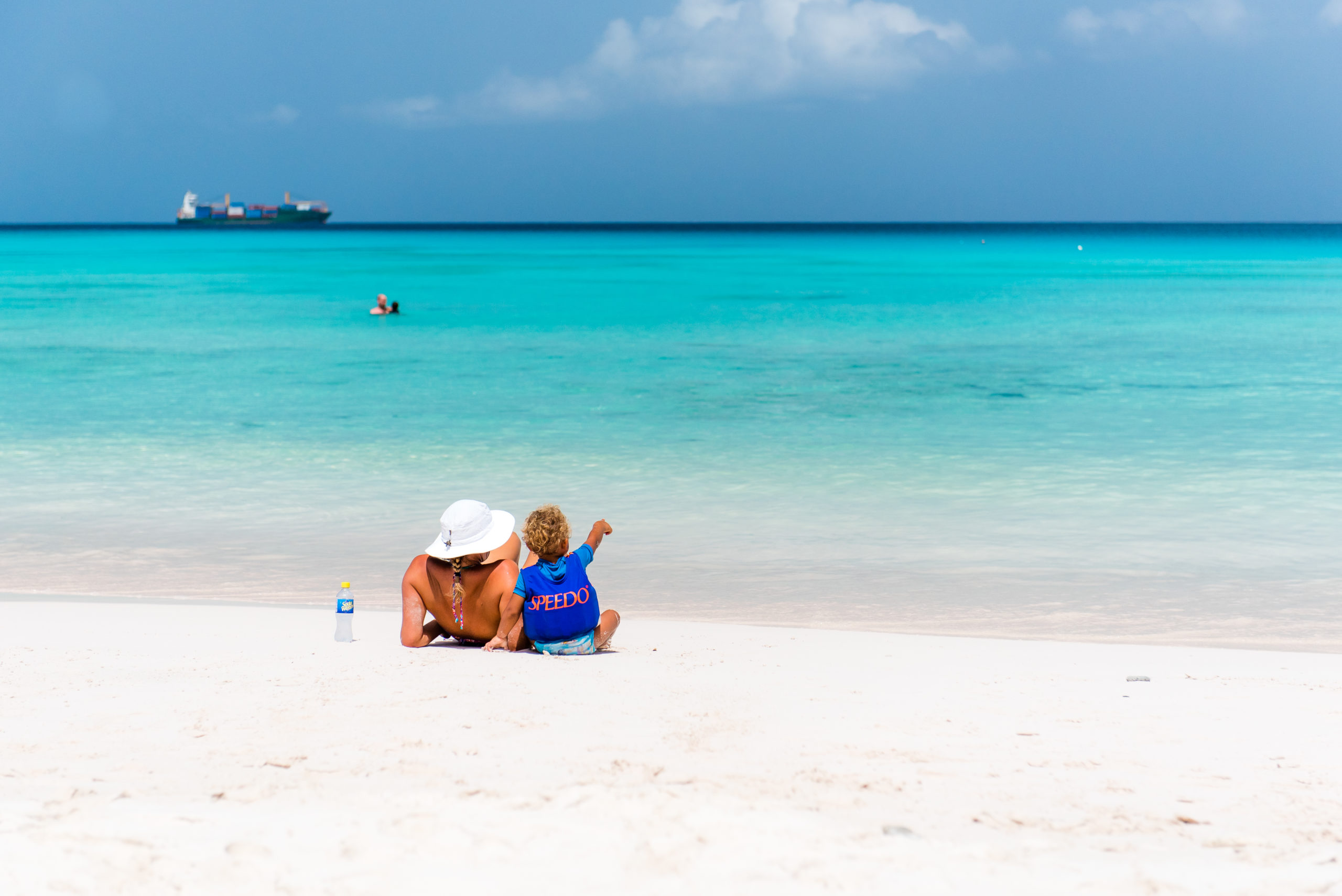 Miami Beach/Enterprise Beach
No, it's not the most splendid, or the most famous, or the most anything, and that's part of the reason we love this beach. A visit to Miami Beach should be a day of low-key and local vibes.
As a bonus, be sure to stop by Mr. Delicious for fish cakes, flying fish cutters, and rum punches! You'll be delighted you did.
Carlisle Bay
Named after Earl of Carlisle, James Hay, who was Lord Proprietor of Barbados in the 1600's, Carlisle Bay boasts a vast stretch of white sand and turquoise waters.
You can find rental chairs, bars, and restaurants bordering the sand on land, but for me, the real reason to visit Carlisle Bay is what's underneath the water.
Six shipwrecks dot the bay's floor at depths ranging from 12 to about 55 feet. This means while SCUBA gear would be needed to spend quality time with the deeper wrecks, even snorkelers can get up close and personal with these artificial reefs teeming with sea life.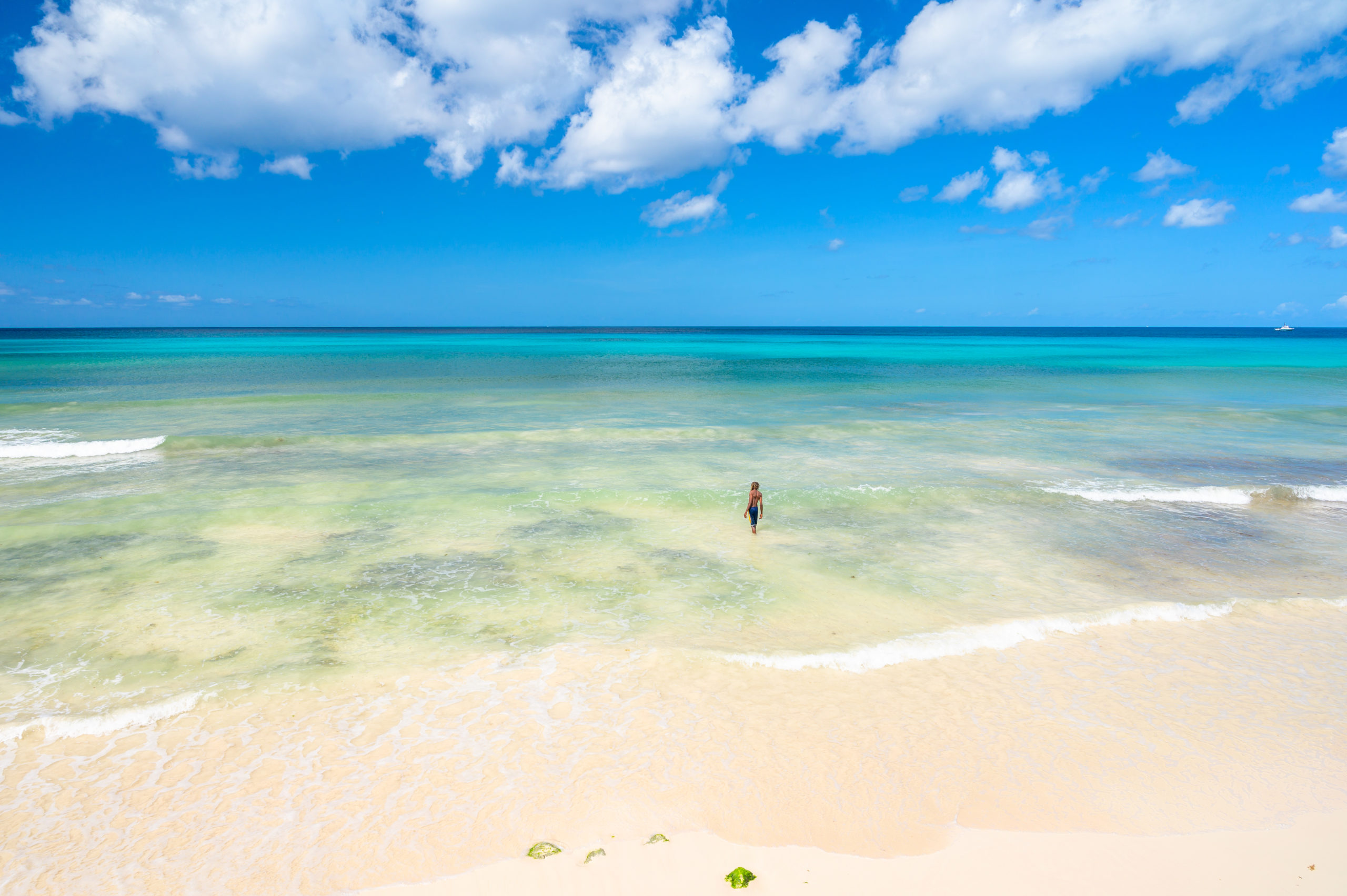 Freights Bay Beach
Just around the bay from Miami Beach/Enterprise Beach, Freights Bay Beach is best known for being the launching point for many surf dreams. Here the conditions are perfect for budding surfers and grommets to spend session after session learning. But that's not all Freights Bay is good for! At certain times of the year, brilliant white sand accumulates here causing Freights to grow into a truly magnificent beach!
Pro tip: stay at our Perfect Fantasy Beach House and you can wake up and soak in the sunsets right above this beach.
Crane Beach
Snuggled beneath the large peninsula crowned with The Crane Resort, Crane Beach can get both busy and pounded by surf, but on the right days, it's one of the most picturesque beaches on the island.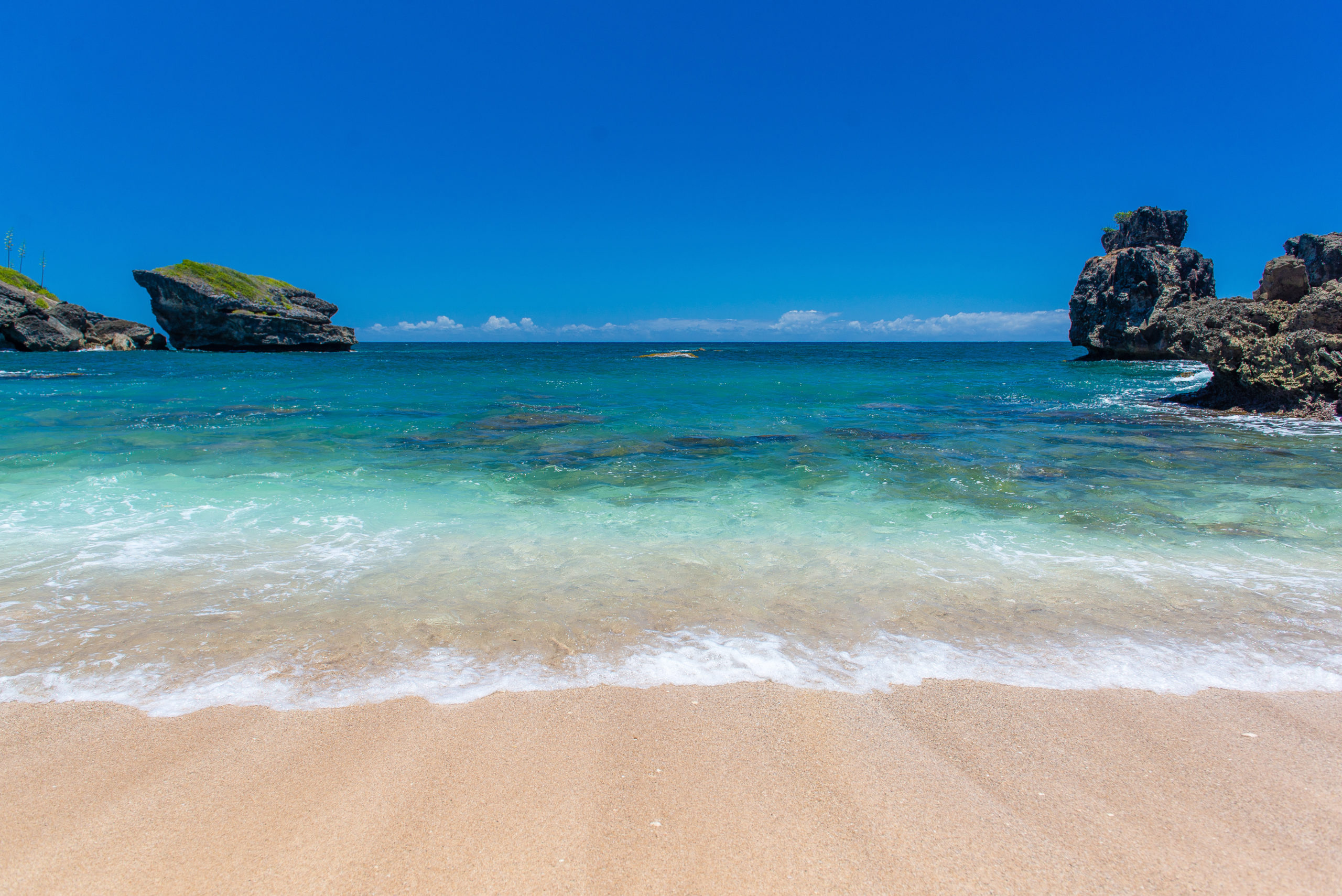 Archer Bay Beach
This is one of those beaches most Barbadians may not even know exists! Found in the extreme north of the island (just a bit west of Animal Flower Cave), Archer Bay Beach is a tiny cove accessible via recently poured cement stairs. (The previous descent down roughly hewn stairs in the cliff walls was a bit more fun.)
Barbados beaches also not to be missed
We could go on and on about Barbados' 80 beaches! Also not to be missed are Dover Beach, world-famous Bathsheba Bay, Cattlewash, Needham's Point Beach, and Silver Sands Beach.
Barbados Map