Sandpiper Inn, Abaco, The Bahamas: Uncommon Envy
The Abaco Islands often star in my dreams about returning to The Bahamas. Gin-clear seas, secluded beaches, sublime sandbars, and the like are nice, but it's really the sheer size of the Abaco's that keeps me wanting more.
There are more than 100 islands here spread over 650 square miles of sweet blue sea. To date, I've only slept on two of them, leaving me much to keep dreaming about seeing and experiencing in the months to come.
Lately, those dreams have centered on South Abaco, and in particular, the Sandpiper Inn.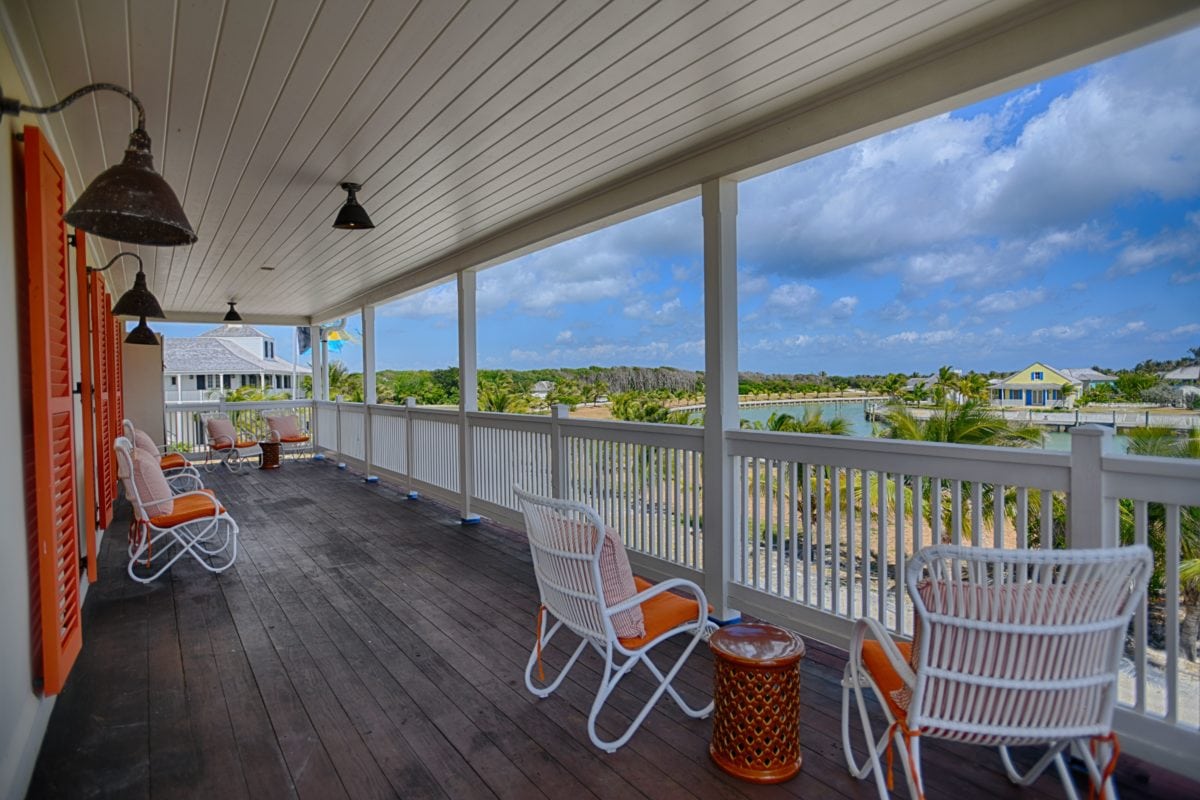 Beautifully Bahamian
I came to know of this boutique property from UC fan, Les-Ann Woolcock. Thankfully, she was also nice enough to share all of the pics in this post to make us extra envious of her recent Sandpiper escape.
The photos and the Sandpiper website suggest that the property bears a timeless architectural style. I recognized it from structures I'd seen in Marsh Harbour.
Surprisingly to me, though, there are also hints of Charleston here. These come courtesy of renowned Urbanist architect, Bill Harris of South Carolina-based Allison Ramsey Design, who designed the property.
Intimate Accommodations
The Sandpiper Inn is blessed with only three accommodations in the main building. Two Master Suites measure 350 square feet each. The Hibiscus Suite (500 square feet) sits on the top floor. Two Town Cottages, each with two individual rooms, are also available.
The small size really appeals to me, especially as the different accommodations offer a variety of comfortable options. This place works whether you're traveling solo, as a couple, with a group of friends, or your family.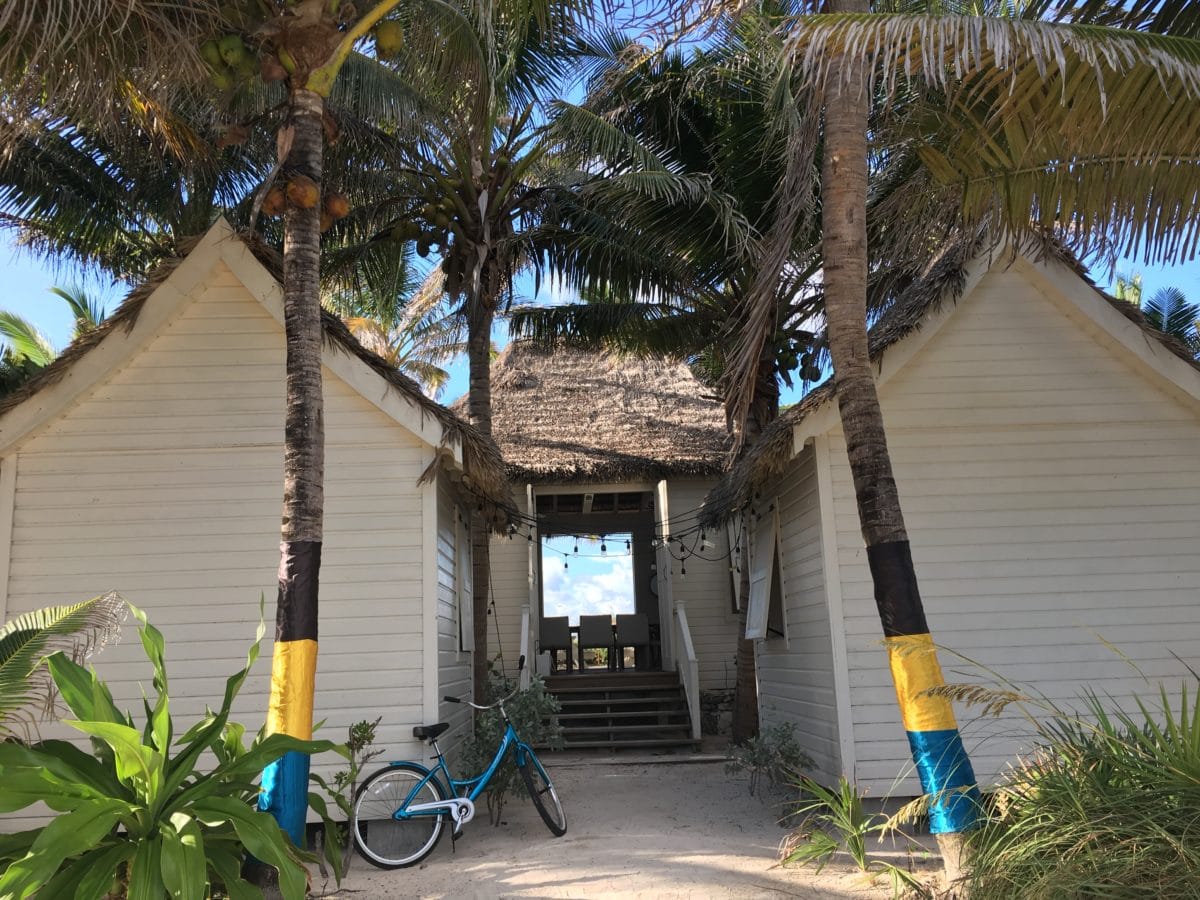 Also especially appealing to me: the way Sandpiper weaves traditional Bahamian charm throughout the property, especially in its onsite restaurant. From the Sandpiper website…
No trendy cuisine, no fusion, nothing over done or stuffy- just good food. Our cuisine is simple, local, fresh, well-seasoned, and perfectly-prepared.
Sounds great, right..?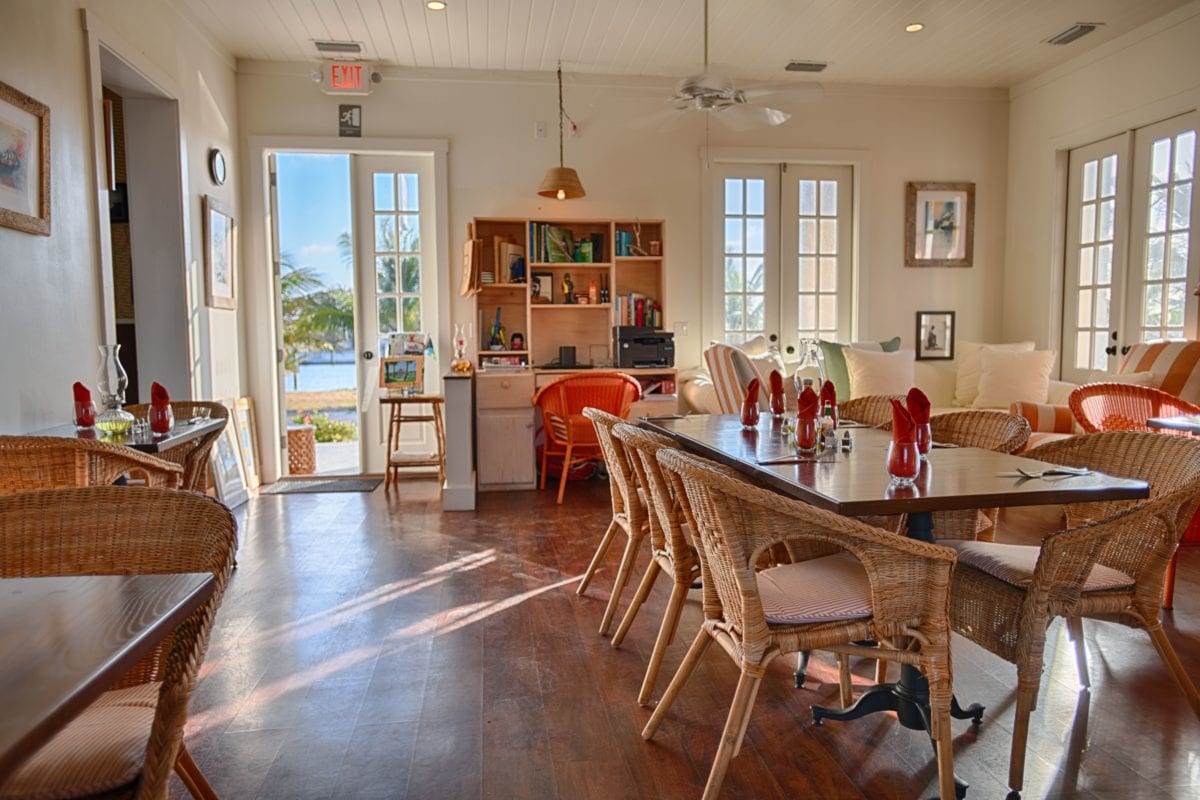 Seafood would most certainly be my order of the day most everyday here. (The fishing grounds around South Abaco are amazing, after all.) Sandpiper's chefs also source local organic produce from nearby Driftwood Farms. As they say…
Why vacation in branded programmed places that are devoid of authenticity or real emotion, where we know neither the origin of our food nor the source of our water?
Why, indeed! Words like these, and Les-Ann's photos, have me thinking that the Sandpiper Inn may just be the perfect Bahamian hotel for me! Here's hoping we can put this place to the test soon…
For more info, visit the SandPiper Inn online.
Related Posts