Anguilla Visitor Application: your ticket to travel… Maybe
Anguilla has been COVID free for months. Now, it has a plan to keep that coveted status even as it slowly reopens its borders for international travel. What's the plan? It's called the Anguilla Visitor Application and for Americans, it might feel a little… Ironic.
First a little perspective
If you're a United States citizen, you've likely never heard of ESTA. (After all, less than half of Americans own passports and travel internationally.) But for many people traveling to the United States, the ESTA process is a mandatory part of their travel experience.
ESTA stands for Electronic System for Travel Authorization. This is the process citizens of countries within the Visa Waiver Program must complete before they can visit the US.
That is to say; this is the application process our federal government puts citizens from countries that we like through. Think Norway, Germany, France, UK, Sweden, Australia.
Certainly, there are no "shithole countries" on this list. For those countries, a visitor would have to jump through even more hoops for visa applications.
Anyway, back to the ESTA. It works like this. From your flat in London or Germany or along a canal in Göteborg, you visit the US Department of Homeland Security online.
Here, you fill out an online application with all your personal information, including passport number, email address, home address, phone number, national ID number, employer's address, employer's phone number, plus more. Then, you pay $14 to submit your application.
And then you wait.
Within 72 hours, you should get your answer that you're clear to travel and good to go.
Now, as an American, have you ever had to do this? Chances are, for most of you, this is a very foreign experience.
Yes, you've asked a neighbor to borrow a pen and hastily filled out a form just before landing. But have you ever had to pay to apply in advance of your trip? All with the specter of being rejected hanging over your head?
Not likely… Until now.
Get in line for an Anguilla Visitor Application
In an ironic turn of events, for entry into Anguilla, Americans (and all international travelers) must apply for travel with the Anguilla Visitor Application Form.
Even more unusual for Americans, the odds of being accepted are stacked against them.
Parliamentary Secretary, Mrs. Quincia Gumbs-Marie outlined the program governing Anguilla's reopening process:
We have adopted a phased approach, whereby persons wishing to travel must first apply; we also prioritize persons originating from low-risk countries and longer stay travelers, and we limit onward transmission of the virus from imported cases by sequential testing and restricting contact with our general population for periods of 10 – 14 days.
So, if you're planning to stay longer, your chances are better for approval. The same goes for travelers originating from "low-risk countries." Unfortunately, with the US currently cresting over 5.5 million cases and adding close to 40,000 new cases every single day, you can bet Americans will be put to the back of the line.
And, I'm sorry to say, that's a good thing.
After all, the population of Anguilla is only 15,000. Less than half the amount of people testing positive for coronavirus every day in this country. Combine that with the on-island health facilities still amid recovery from hurricane Irma's devastating visit in 2017, and you have a recipe for disaster should the borders be swung wide.
OK, so if you're an American and the odds are stacked against you, should you try the Anguilla Visitor Application anyway?
Lose the Crowd. Find Yourself.
Our good friend Kenroy Herbert, the new Chairman of the Anguilla Tourist Board, put it well when he said:
Visitors' priorities have changed; health and safety are now of critical importance. Anguilla is uniquely positioned to take advantage of this new normal — we are a little off the beaten track, our spectacular beaches are uncrowded, we have an expansive villa sector with properties at a variety of price points, and intimate boutique resorts.
Yes, when it comes to social distancing in the most magnificent surroundings, Anguilla is difficult to beat.
Anguilla's beaches are stunning, and seclusion is easy to find. I mean, this could be you sipping a daiquiri and catching up on light reading with no one in sight!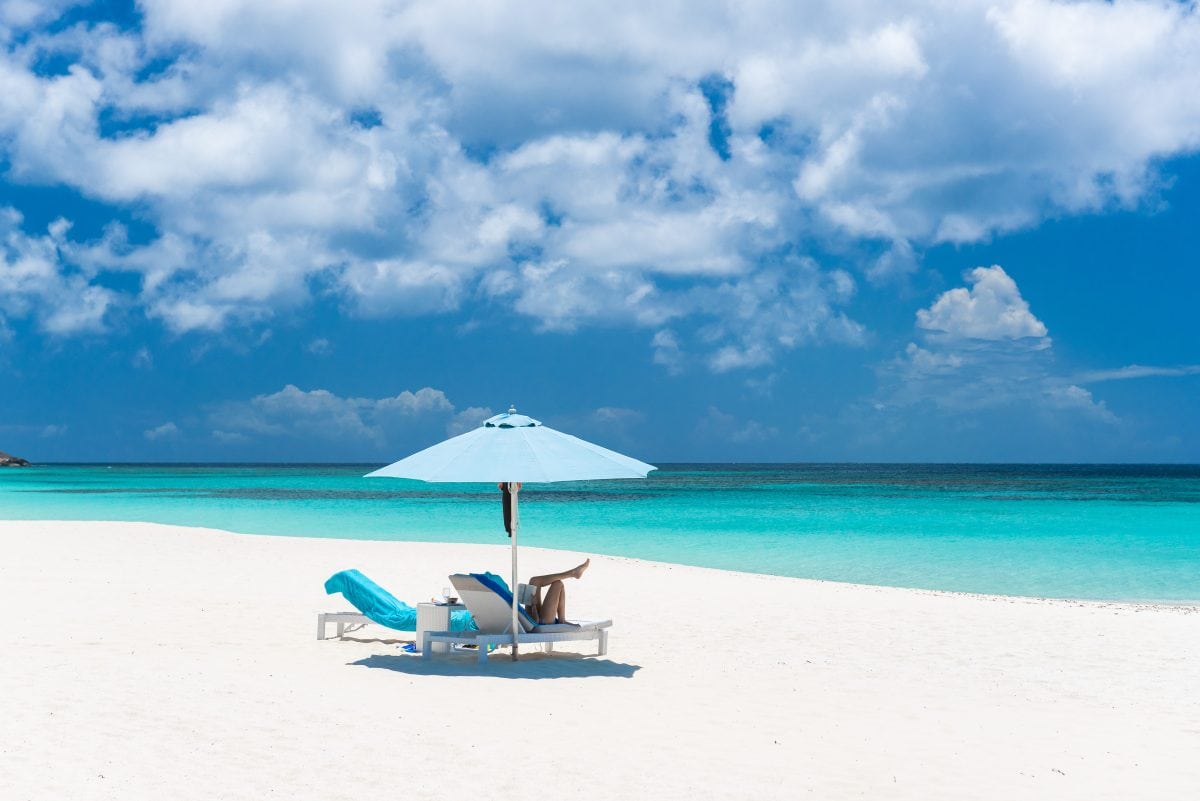 Plus, the unique focus on villa accommodations on Anguilla (we love Ani Private Resorts and Tequila Sunrise) also means you have even fewer reasons to see another soul when staying at approved accommodations. Imagine having this all to yourself: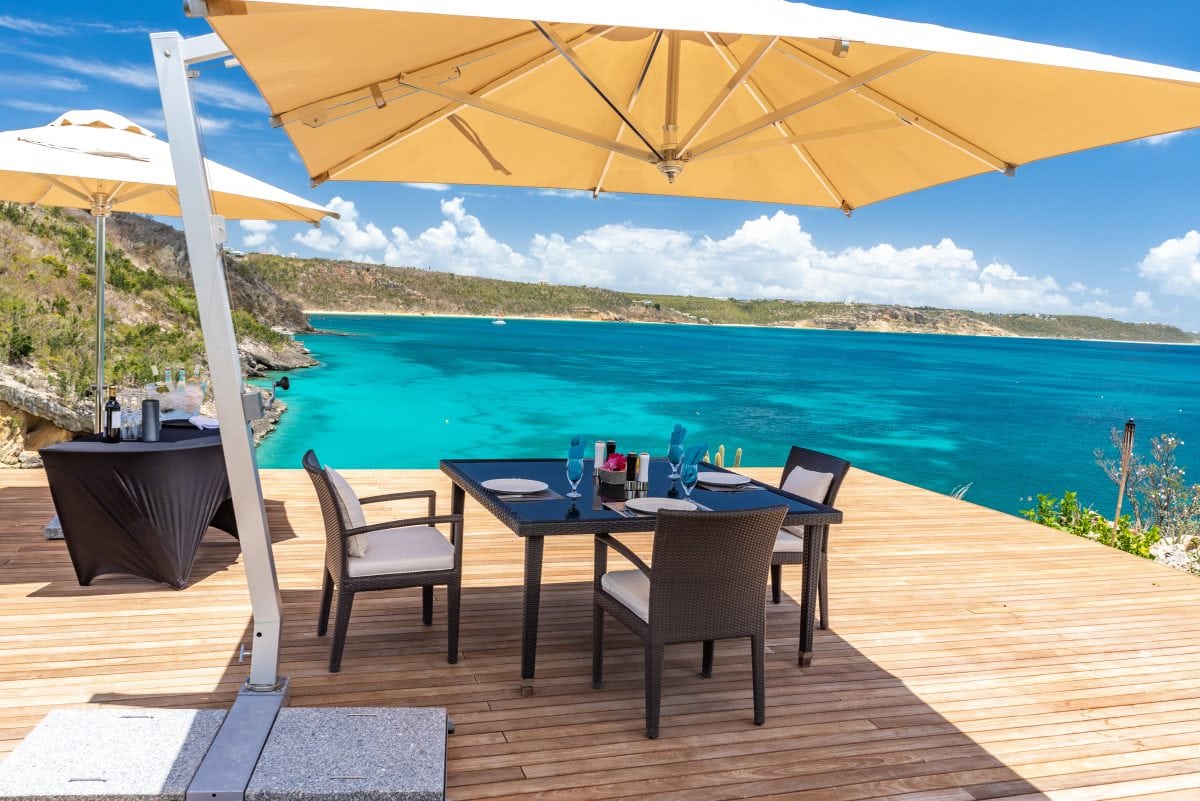 Really, in a lot of ways, Anguilla is the perfect destination during this unprecedented time.
You can fill out an Anguilla Visitor Application Form starting August 21st for travel dates up to October 31st at the Anguilla Tourist Board's website.
So what are you waiting for? Get in line!
Related Posts