da'Vida Bayside Restaurant: Relaxed, Refined Seaside Dining in Anguilla
Anguilla packs a lot of good eating within its scant 39 square miles. At the same time, the island is also home to some of the world's most sublime shores. It's only natural, then, that a good many of Anguilla's best restaurants also boast beautiful beachfront locations. One of my favorites: da'Vida Bayside Restaurant.
Seaside Sub-Tropical Chic
Nestled on the golden sands of Crocus Bay, da'Vida is widely recognized among Anguilla's finest upscale dining options.
Check that: the lofty accolades actually apply to da'Vida Bayside's sister restaurant, da'Vida Main House.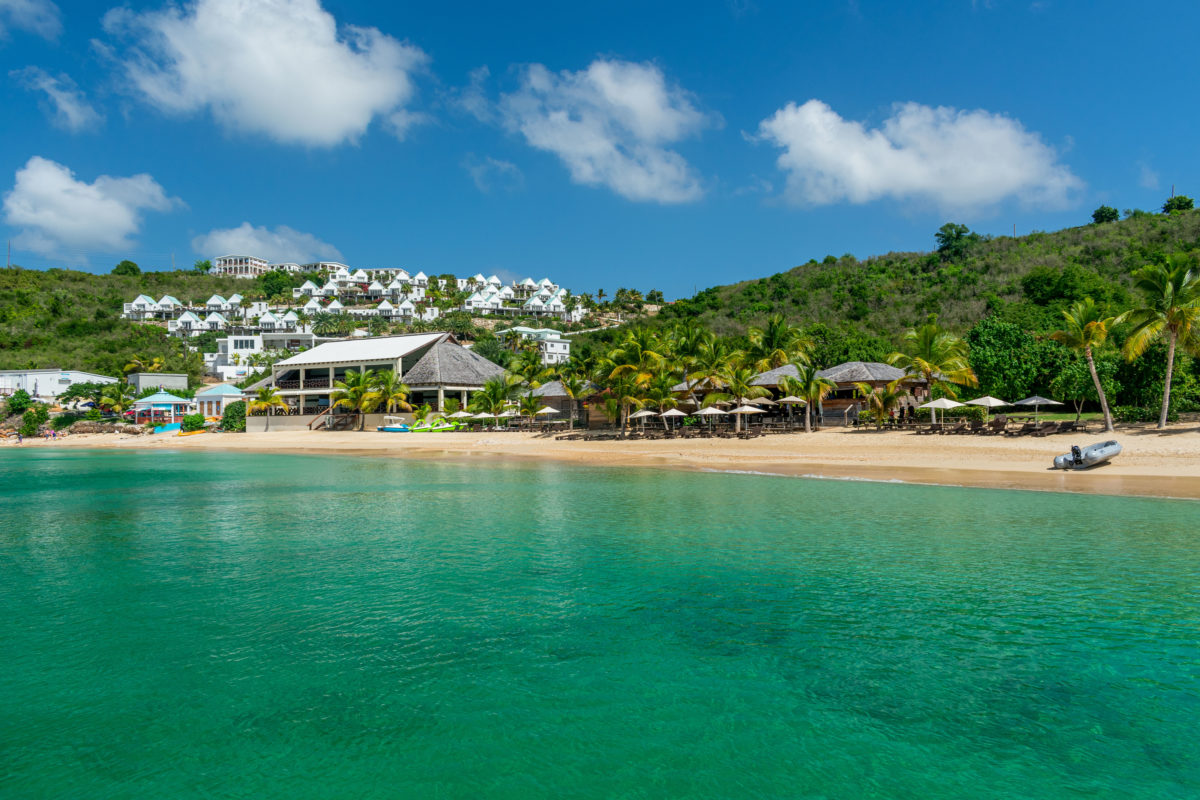 da'Vida Bayside Restaurant, though, is plenty nice in its own right. I got to learn this first-hand during a pre-kayak lunch stop here in November 2019.
The first thing that struck me about da'Vida was the feel and decor of its dining area. It espouses a sultry, seductive feel that's all kinds of sub-tropical chic. The open-air design affords a nice view of the sea, albeit through umbrella stands and coconut palms. Salt air floating in off the sea adds a touch of natural seasoning to whatever you select off the menu.
da'Vida Bayside Restaurant Menu
Speaking of the menu, da'Vida Bayside offerings are a mix of local and continental. Beach bar faves like burgers, pizzas, and wraps play prominently. As is typical of Anguilla, though, you'll also find a solid selection of seafood choices. Lobster and crayfish headline the choices. Mahi, shrimp, and tuna dishes, like my lunch choice below, are also available.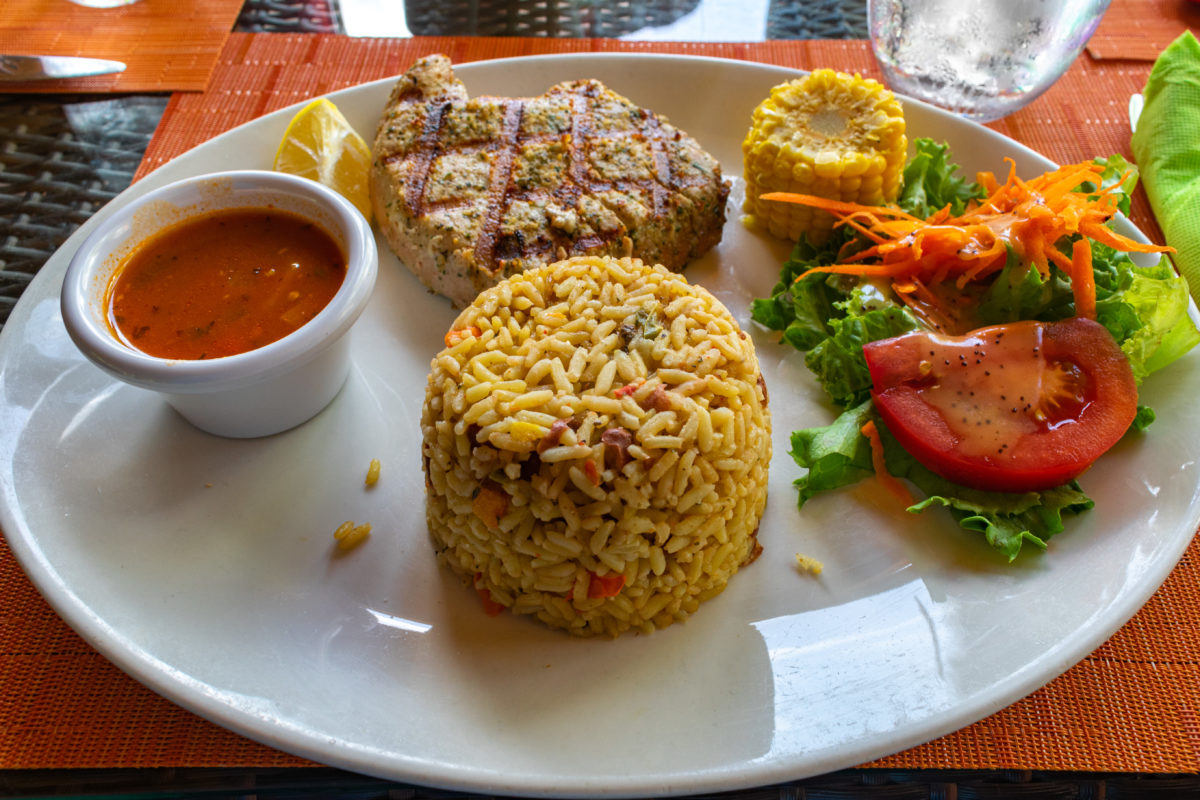 You gotta love the "just so" grill lines on the fish and the artful presentation of the peas and rice, right? Fancy.
(See the full da'Vida Bayside menu here.)
As with many of the best eateries across the Caribbean, the obvious love and attention to detail applied to everything at da'Vida is rooted in West Indian family pride. Family pride that's right in the restaurant's name.
Anguilla's First Family of Hospitality
Now, you might think that the name da'Vida is a play on an Italian (la dolce vita) or Spanish (la vida) expression for the sweet life. I wouldn't be surprised if the owners intended for a loose, tangental connection. The truth, though, is that the "da" is a reference to David Lloyd. The "Vida" in da'Vida corresponds to his wife, Vida.
The sister restaurants are the lifelong dream of the pioneering Anguillan tourism legends. Their claim to fame: opening Anguilla's first hotel, Lloyd's Guest House, in 1959. Located on the hill above Crocus Bay, Lloyd's Guest House continues to welcome guests to Anguilla to this day!
At the time they opened, though, there was no electricity, or telephones on Anguilla. Still, the Lloyd's saw the potential for future growth through tourism. David Lloyd, a successful general contractor by trade, built the 10-room guest house. They opened as a full-service establishment offering three home-cooked meals per-day. Cost of a room: US$8.
Such a strong track record is a great testament to tremendous service and hospitality…Lloyd family hallmarks very much in evidence at da'Vida Bayside.
While David and Vida passed on years ago, their son and daughter (also named David and Vida) continue the family tradition of showcasing the best of Anguillan hospitality.
Indeed, this is an Anguilla dining experience not-to-be-missed.
If You Go…
da'Vida Bayside Restaurant is open on Fridays, Saturdays, and Sundays from 11am to 5pm. (The Main House is open on Fridays and Saturdays from 6pm to 9pm.) If you can find your way to Crocus Bay then you won't miss it. da'Vida Bayside and its sister Main House restaurant are the only structures on the entire beach.
Related Posts