Falcon Nest Bar and Grill, Anguilla – Beach Bar Heaven Mixed with History
Island Harbour is not really what you'd call prime real estate in Anguilla. I mean it's pretty, but it's no Meads, Shoal, or Rendezvous Bay. In terms of visitor charms, it's not even Sandy Ground, Anguilla's other, better known fishing village. Island Harbour is a little rougher around the edges than its sister seaside enclaves. It's bona fides, more simon-pure to Anguilla's fishing and seafaring traditions. Among the spots most emblematic of Island Harbour's authenticity, Falcon Nest Bar and Grill stands out to me.
A Seaside Steeped in History
The reasons start with the bar's location. The Falcon Nest perch is right next to the Robert Benjamin Harrigan Jetty, ground zero for one of the most uncommon events in Caribbean history.
The year was 1967. Britain was busily backing away from its interests in the West Indies. As former colonial masters often do, though, they made some rather unpopular adjustments to the region's map along the way. One such misstep involved grouping St. Kitts, Nevis, and Anguilla together.
The tri-island entity was afforded something called "associate state" status. This carried with it a constitution and a degree of self-governance. The real seat of political power, though, was concentrated in St. Kitts.
Yeah, the people of Anguilla didn't like that. In short order, members of the St. Kitts police stationed in Anguilla were expelled from the island. Anguilla then declared its independence, though seemingly less from England than from its forced marriage to St. Kitts and Nevis.
To cement matters further, a group of Anguillans banded together to form a makeshift naval force. On July 10, 1967, they set off from the Robert Benjamin Harrigan Jetty to invade St. Kitts. The battle was short-lived, but the independent Republic of Anguilla did continue on for almost two years.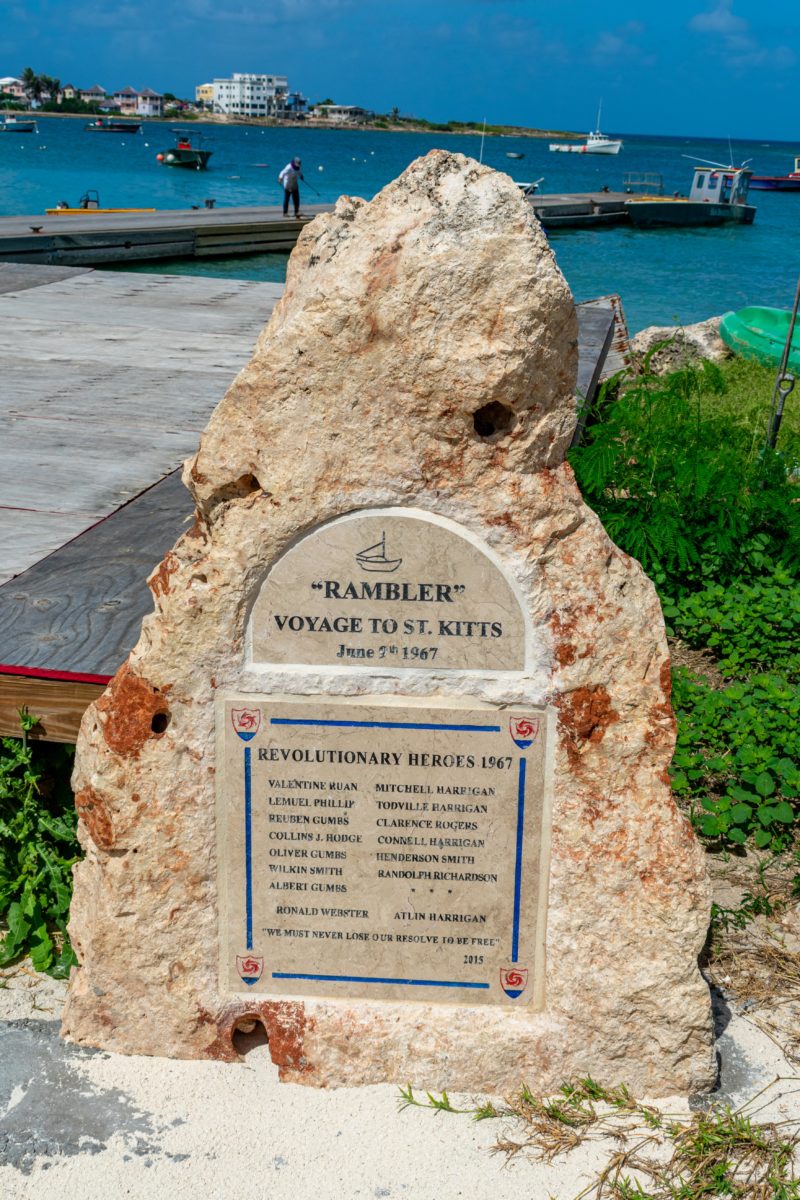 In the end, another invasion put matters to rest. This time the British stormed the shores of Anguilla, re-taking the island in March 1969. Anguilla was subsequently granted the "overseas territory" status it still enjoys today.
The citizens of Anguilla stood up to Britain, fought for and earned the political status they wanted. That Falcon Nest Bar lies near the genesis of this most unusual revolution makes the place a little extra special for a history nerd like me.
Warren Webster, Captain of The Falcon Nest Bar and Grill
The bar, though, wasn't around back in Anguilla's revolutionary days. It's only been open since 2014.
Still, a palpable sense of true Anguillan pride, no doubt similar to that which spurred the 1967 invasion, radiates throughout Falcon Nest. It's most reflected in the person of Warren "Mutt" Webster.
Like most of the men in Island Harbour, Warren is a fisherman. Like most of those fishermen, he's also not the first in his family to ply the trade. A love for the sea and a mastery of making a living harvesting her fruits has been passed down here from fathers to sons for generations.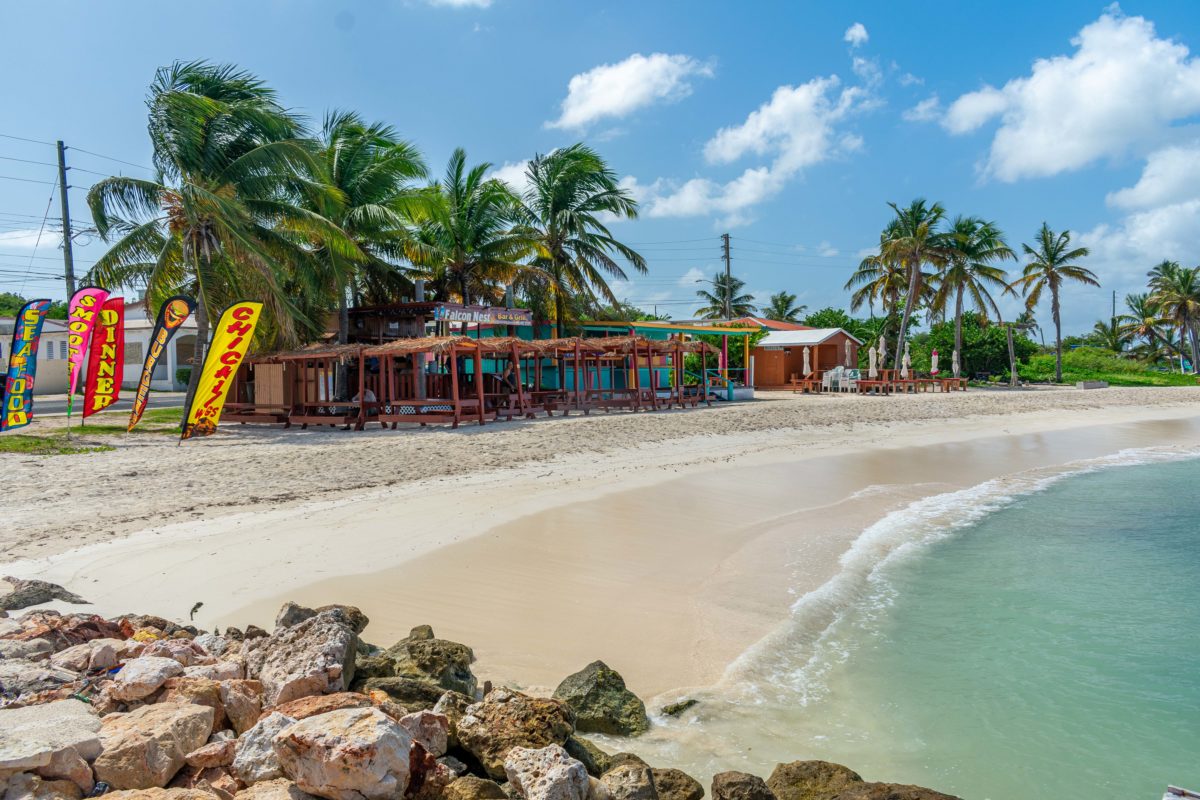 Warren most certainly follows in his father's footsteps, heading out to sea most mornings well before dawn. Once he's back in port, though, he takes things a step further at The Falcon Nest.
Not only does Warren own and operate the bar, he supplies it with the best of his daily fresh catch. A good 22 different seafood options grace the menu here. Wahoo, mahi mahi, lobster, snapper – it's all available most everyday. And when nearly all of it is supplied at the hands of the owner, well, it's a sure bet that the seafood will be as fresh and tasty as can be.
Falcon Nest Family Affair
Ensuring the tasty aspect of the food and drinks here is also a family affair. Warren's cousin does the cooking. His sister Lauren, or Ren for short, tends the bar. The three together give Falcon Nest a sense of liming with friends so special you feel like part of their family.
Theirs is a happy family too. Expect lots of laughs, especially if Lauren gets you going on the bar's legendary rum punch. I'm not sure that it's the most potent rum punch in Anguilla but no doubt it's in the running.
Falcon's Rum Punch packs five different types of rum in each batch, along with a bunch of other "secret" ingredients. An equation like that generally has way too many elements for me, but somehow Warren and Co. pull it off nicely.
Pure Magic By The Sea
You might think I just felt that way because the rum punch was so strong. You might be right. More so, though, I think the overall Falcon Nest Bar and Grill vibe made the difference.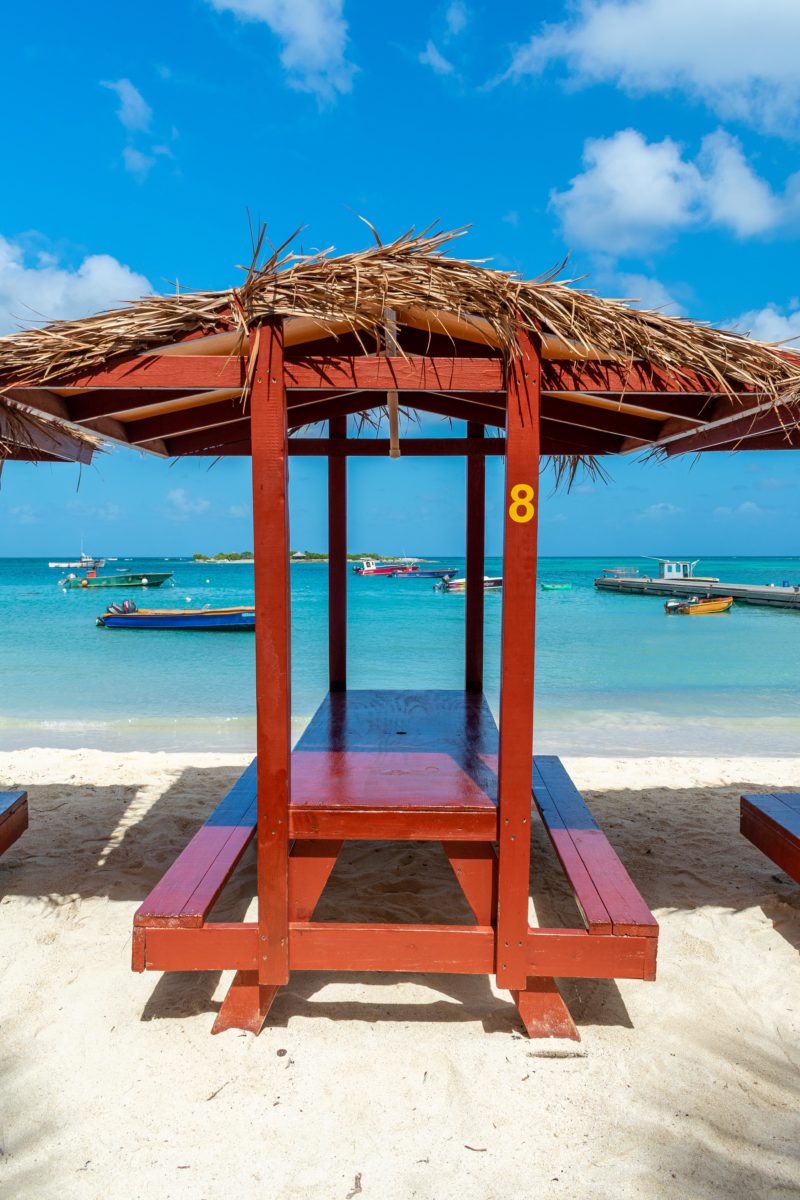 Whether sitting on the patio up at the bar, or with my toes in the sand down near the water, the smooth and cool atmosphere set me entirely at ease. A steady breeze, fishing boats bobbing out in the bay, a bit of old school lover's rock reggae…
Yeah, Falcon Nest Bar and Grill was pretty close to heaven for me.
If You Go to Falcon Nest Bar and Grill…
Falcon Nest is located right on the beach in Island Harbour, just a few steps from the Robert Benjamin Harrigan Jetty. Seriously, if you're driving through the northeast corner of Anguilla, it's impossible to miss.
The bar opens at noon with the same reasonably priced menu covering lunch and dinner. There's no official closing time for the bar. The kitchen, though, shuts down at 9pm.
Related Posts