Anguilla is, without a doubt, the hidden gem of the Caribbean islands. And it's on purpose. Yes, they want you to stay in the many luxury villas, dine on local flavors in world-class restaurants, party at the one-of-a-kind beach bars, stroll the brilliant beaches, and splash through the island's immaculate waters. But, they want you to do it discreetly.
If nearby St. Barth has the reputation for where the rich and famous are seen in the eastern Caribbean, Anguilla is the place where they (and you) can anonymously unwind in some of the best of everything the Caribbean has to offer.
How to get to Anguilla
For a destination that prides itself on privacy, it might come as no surprise that there's no direct way to land on the island from much of the outside world. Sure, there's The Clayton J. Lloyd International Airport. And "international" is in its name, but if you think you can fly direct to Anguilla from the United States or Europe, forget it.
The best way to get to the island is via a brief stop at the Princess Juliana International Airport (SXM) in St. Maarten/St Martin. There are a number of airlines that can get you there from the United States. Both JetBlue and Delta have several flights from New York (JFK) daily while American Airlines connects out of Miami (MIA). Other options even connect through Puerto Rico.
Once you've arrived in St. Maarten, it's a short transfer to a ferry and then a quick jaunt on the water across the Anguilla Channel.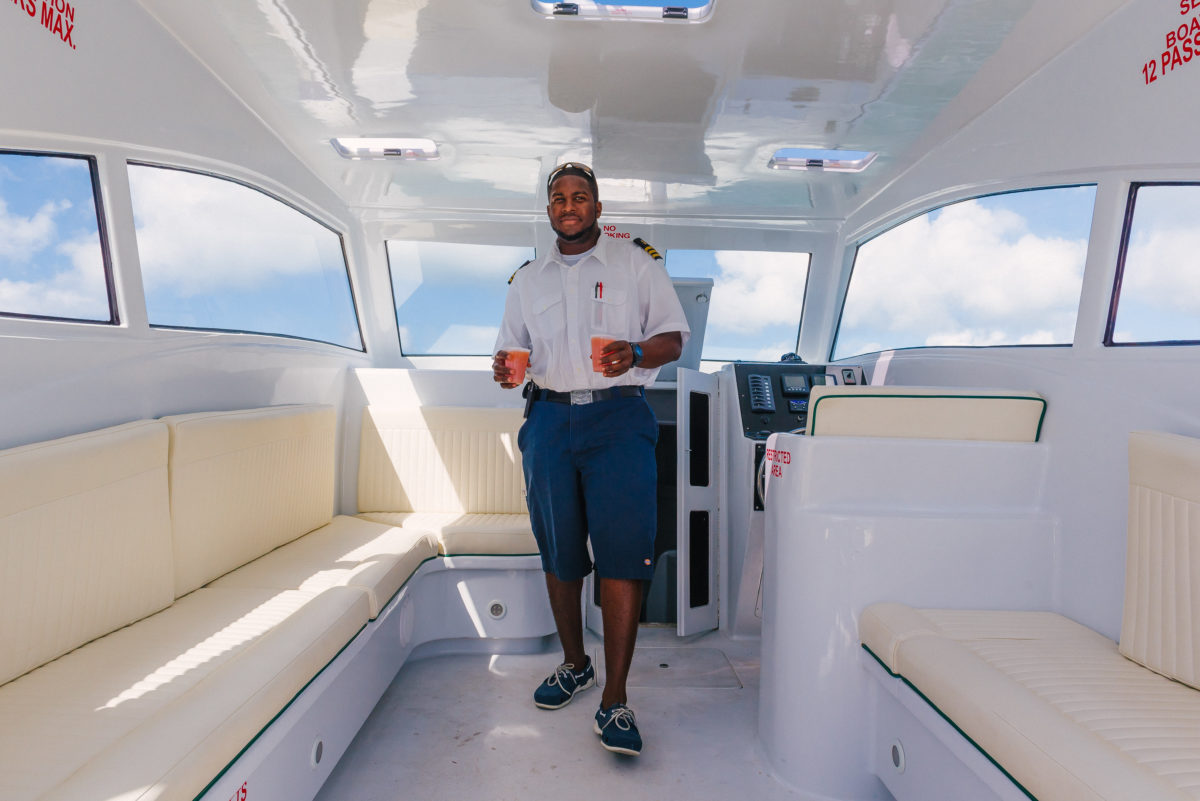 Our favorite way to make the crossing is with Calypso. They run well-appointed shuttles frequently for $65 per adult (ages 12+) one way. Children ages 2-11 are $35 and children under 2 years old are free.
The best part? A complimentary rum punch during the ride. (Here's a tip: when you've finished your welcome drink, feel free to ask for another. They'll happily oblige.)
It may sound like a lot to drive to the airport, fly to St. Maarten/St. Martin, drive to the ferry, then sail over to Anguilla, but it's not. The direct flights to SXM are quick and the ferry transfer is a simple and pleasant affair.
Where to Stay on Anguilla
While other destinations may focus on high-rise hotels, this Caribbean island likes to keep things a little more low-key. The primary way it does that is through an exceptional selection of villas.
Anguilla Villas
For a quintessential Anguilla villa experience, check out Tequila Sunrise Villa. We loved it for its awe-inspiring and secluded location, impeccable design, gorgeous views of Saint Martin, and especially, the unstuffy vibe of the place.


If you're going a little more upmarket, consider another one of our favorites: Ani Private Resorts. Here, you get the privacy of a villa (actually two villas boasting 10 rooms), but with all the amenities of a resort. Think chef, butler, masseuse, and other attentive staff committed to making your stay nothing short of magical.
Anguilla Hotels
But the stays here aren't only villas. A number of stellar luxury hotels also grace the island. Our favorite options include The Four Seasons Anguilla, Cuisinart Golf Resort & Spa (yes, that Cuisinart), Belmond Cap Juluca, Zemi Beach House, plus the fully-remodeled Malliouhana. Also, worth checking out is the affordable Carimar Beach Club right on the sands of Meads Bay
Tequila Sunrise Villa – A Beautiful Beginning On Anguilla
What are the best Anguilla beaches?
Speaking of beaches. Here you can find some of the best white-sand beaches. And not just in the West Indies, we're talking about the best in the world!
No, this isn't hyperbole. They're that good. (And that's coming from someone who grew up in the Virgin Islands!)
Here you can find 33 beaches with blindingly white sand. The water is pristine—crystal clear, the perfect temperature, and in many cases, calmly lapping against the shore.
Meads Bay Beach
We love (with a passion) Meads Bay Beach. It's one of the island's widest and longest stretches of sand. Malliouhana is on one end while the Four Seasons is on the other.
In the middle is Carimar Beach Club plus great spots to eat like Straw Hat Restaurant. If you're not staying on the beach, chairs can be rented.
Little Bay Beach
Another stand out for the opposite reasons is Little Bay Beach. It's tiny, remote, and only accessible by boat or via a death-defying climb down a rope ladder. It's basically the thing dreams of seclusion are made of. And did I mention there's cliff diving and snorkeling coral reefs to be done?
Shoal Bay East
Then there's Shoal Bay East. It's 2 miles of perfection.
And you don't have to take our word for it. Shoal Bay East regularly wins Best Beach in the World competitions. (With people who are into that sort of thing.)
As far as we're concerned, all you really need to know is that if you plunk down on a beach chair here (especially with a rum punch in hand), you won't want to be anywhere else.
Sandy Ground Beach
We also love Sandy Ground Beach for the bar and nightlife scene. You can rent beach chairs, buy rum punches, grab lunch, and more. A day here can easily turn into a night! And if you feel like popping over to Sandy Island for a little lobster or crayfish, this is the place to start that experience.
Crocus Bay Beach
The beach in Crocus Bay is no slouch either, plus it has the benefit of sporting the perfect pier for leaping into the turquoise water. Uncharacteristically for the island, the sand here is more of a golden yellow color than simply bright white.
Rendezvous Bay Beach
One beach we can't say we love is Rendezvous Bay. Yes, the sand is gorgeous. And it's huge. But for some reason, the water here is often more of a green color which, when compared to the other stunning stops on the island, just doesn't cut it.
Anguilla Attractions
While the beaches may be the big draws here, there are plenty of reasons to explore the rest of the island's 35 square miles beyond the sand.
The Anguilla Arch in the southwest of the island is a gorgeous natural wonder carved over thousands of years by wind and the Caribbean sea. Perfect for a photo op or just lazing the day away with a little rum and beautiful surroundings. Sunsets are also spectacular at this spot.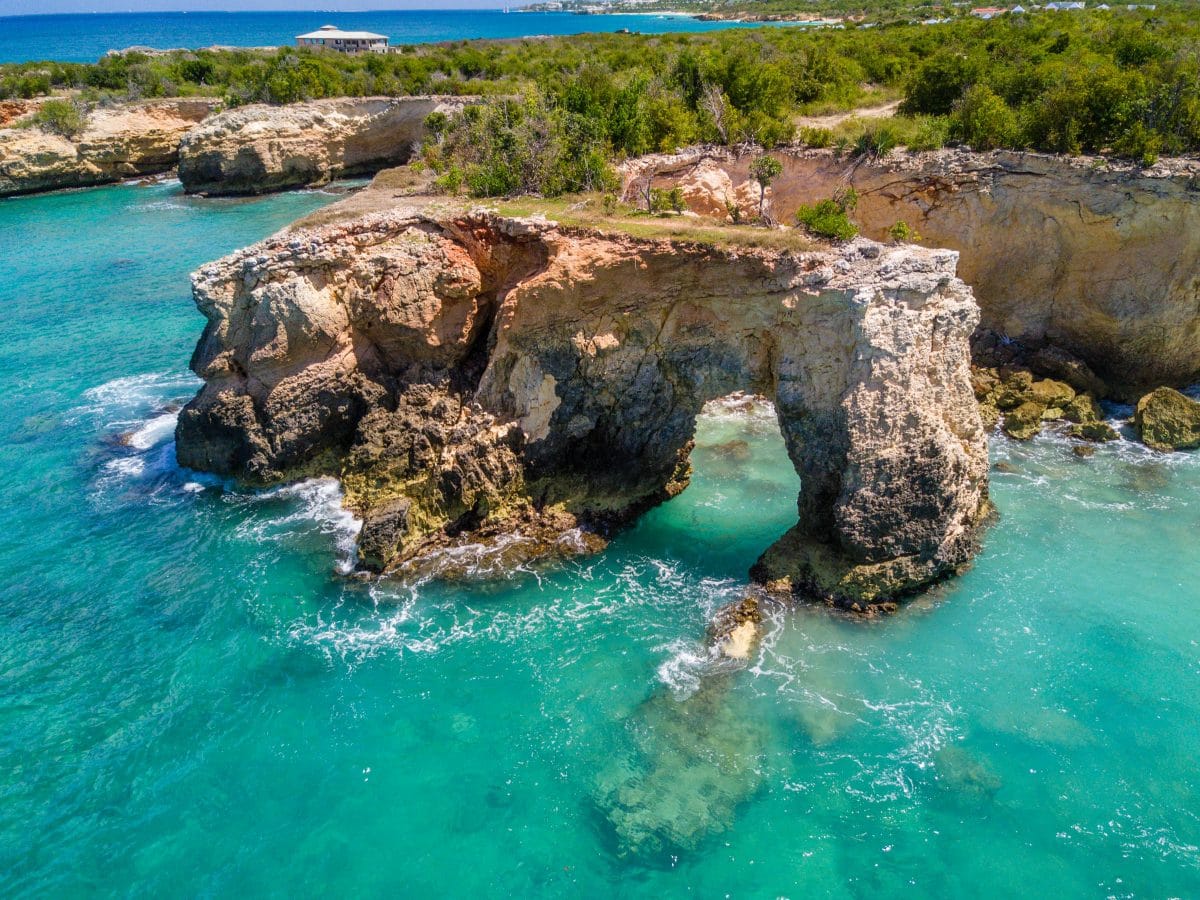 For some education, feel free to check out our favorite wall that proudly teaches anyone who passes about the many unique qualities of the island. Also worth checking out is Wallblake House. Claiming to be the oldest structure on the island, it was constructed in 1787 as a plantation great house. Now, visitors can arrange to tour the historic site and learn about the island's past.
Want to really explore off the beaten path? Try taking a kayak over to Anguillita. A tiny, uninhabited island a stone's throw from the extreme western tip of Anguilla, this is what deserted island fantasies are made of.
Another option is trying out some of the island's many hikes. No, they may not all be marked, but for adventurous travelers, they grant access to a version of Anguilla seldom seen.
What to eat on Anguilla
When it comes to dining on Anguilla, there's one item that you should try on every menu: crayfish.
How can a small arid island with no freshwater rivers or lakes have crayfish? The secret is, it doesn't!
When they say crayfish, they mean spotted spiny lobster—a smaller cousin of the standard spiny lobster enjoyed across the Caribbean. (Just don't tell most Anguillans that crayfish are just lobsters!)
A favorite on the island, you can find crayfish on practically every menu. Trying to sample as many variations as possible in search of your favorite is part of the fun of dining out on Anguilla.
Another dining delight not to be missed is the Friday night BBQs. On roadsides throughout the island, though mostly in The Valley, grills materialize as the week comes to a close.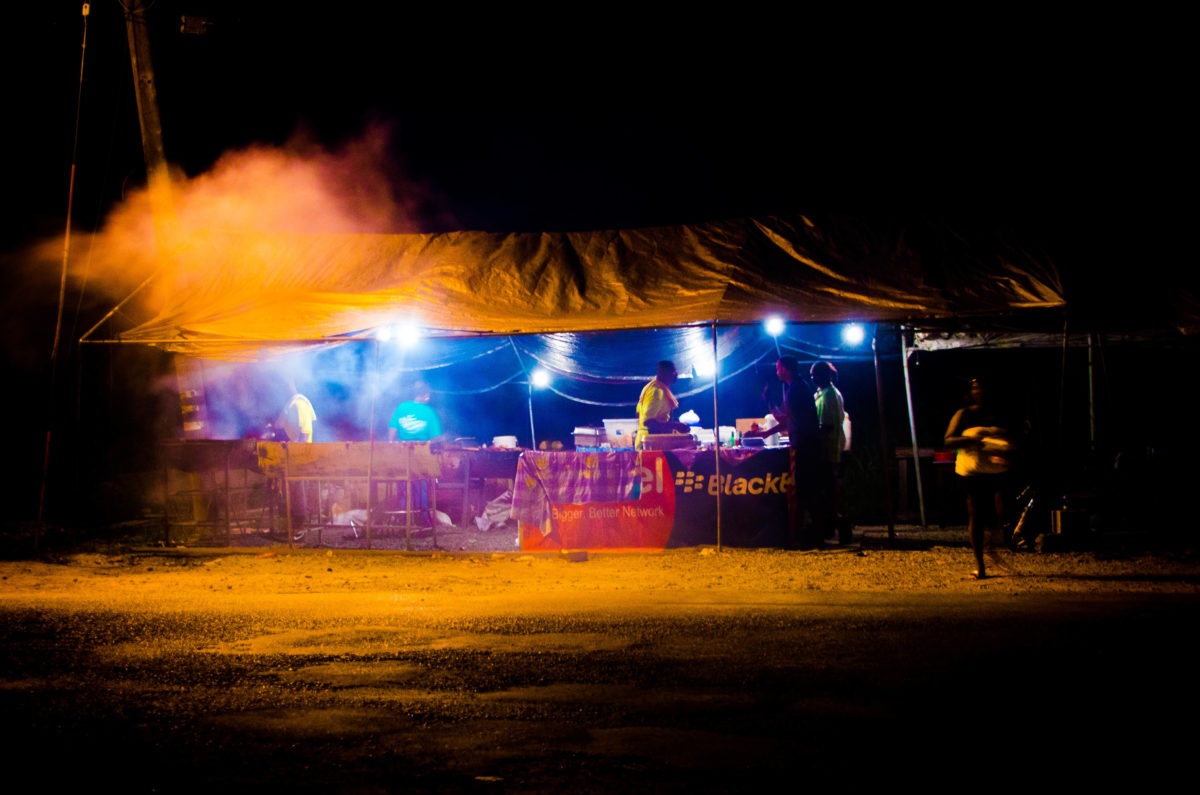 As with the crayfish, stopping at as many as possible allows you to sample BBQ chicken and incredible ribs in search of your favorite. But the best part of your search is that prices are reasonable and you can't really go wrong bellying up to any grill you come across.
Another must-eat on Anguilla is johnny cakes. You can find these fried West Indian delights on authentic breakfast menus across the island.
I've had an excellent start to the day at Straw Hat Restaurant on Meads Bay with poached eggs over johnny cakes with lobster and a side salad that would blow you away.
Best time to visit Anguilla
Like the rest of the Caribbean, Anguilla has two seasons. There's a slightly wetter season during the Summer, which corresponds with hurricane season. And then a dryer season during the winter. That makes the Anguilla weather in December generally have a high of 82º and a low of 78º with little chance of rain.
But besides the great weather during North American winter, there are must-see events throughout the year that are excellent reasons to visit.
Moonsplash Music Festival
Held every year during the March full moon and always attracting some heavy hitters from the music world, Moonsplash is one of the Caribbean's most exciting live music festivals. And it's all right on spectacular Rendezvous Bay at Bankie Banx's Dune Preserve.
Festival Del Mar
Held in mid-April, Festival Del Mar is a weekend celebrating one of Anguilla's greatest resources: its brilliant surrounding seas. Expect sailboat racing, deep-sea fishing competitions, swimming races, excellent food, and, of course, cocktails! All on the shores of Island Harbour.
Easter Monday Boat Racing
Throughout the Caribbean, Easter is about races. (I'm not sure why that is, but anyway…) On Anguilla, Sandy Ground hosts the sailboat racing festivities with a colorful array of boats, BBQs, picnics, and good-natured competition.
Anguilla Annual Yacht Regatta
In early May The Anguilla Sailing Association (ASA) and the Anguilla Tourist Board host this annual regatta that shares the island's long and storied sailing history with the world.
Anguilla Day Celebrations
At the end of May is Anguilla's most important holiday: Anguilla Day. So, what means the festivities need to include the island's most essential sport: sailboat racing!
Really, celebrations begin earlier in the month and this is just the culmination of all the fetes and races. And it's truly spectacular! Read more about Anguilla Day sailboat races.
A Village Ting
In Mid-June, A Village Ting takes time to focus on authentic Anguilla experiences at one of the island's heritage sites. That means you get to truly immerse yourself in what it means to be Anguillan at this event.
Cuisinart Golf Resort & Spa Anguilla Open Golf Tournament
Towards the end of June, it's all about golf. Played on the lux Cruisinart resort's Greg Norman-designed course, this tournament attracts world-class players from across the Caribbean and beyond.
Anguilla Carnival
From mid-July through the beginning of August is Anguilla Carnival season. Expect parties nearly every night, sailing races, musical competitions, and cultural events.
All the activity culminates in August Monday J'ouvert Morning, Emancipation Day Caribbean Beach Party at Sandy Ground that is, in a word, nuts. Seriously. See for yourself. It's hard to find a better party in the Caribbean.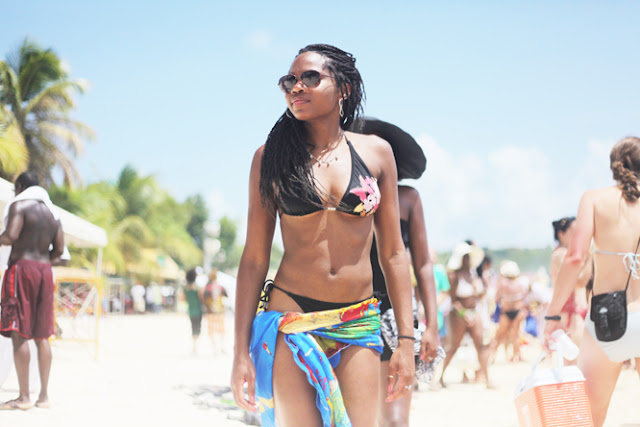 Festival De Noel
Anguilla really gets into the holiday spirit. For weeks, there are parties, pageants, food, and the Annual Christmas Tree Lighting.
The bottom line
A collection of some of the best beaches in the world, lux villas that wrap guests in modern elegance, delectable crayfish, and all wrapped up in a welcoming West Indian vibe — what's not to love when you visit Anguilla?