Street Art Meets The Sea at Sandy Ground, Anguilla
Art knows no bounds in the Caribbean, a point we've made a number of times before. Street murals, public sculptures, and even underwater statues stretch those bounds the most. On the shores of Sandy Ground in Anguilla, though, there's a different kind of public art…
Call it beach art, or art among the ruins. Either way, it's arresting, whimsical, and insanely Instagrammable.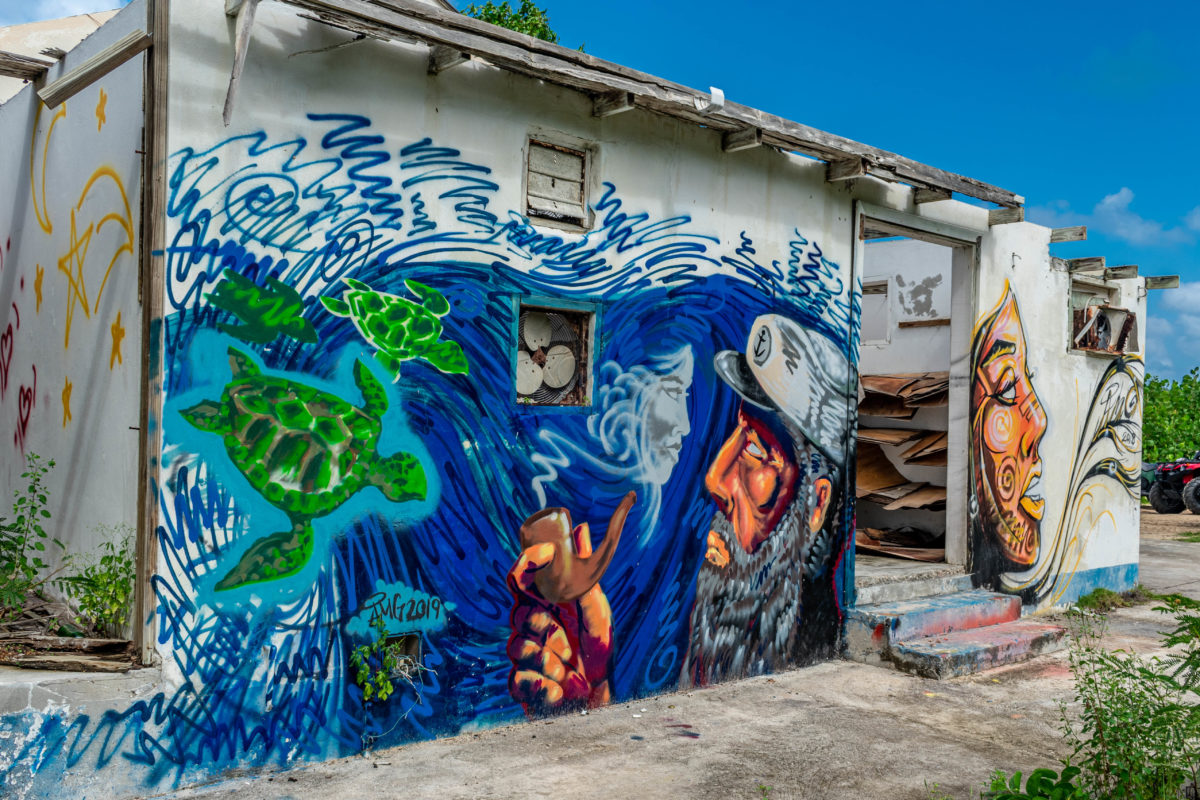 Graffiti artist Adam G is the man behind the works. Here he is painting the mural above in 2019…
Adam G's canvas is Anguilla's old Mariners Cliffside Beach Resort. The property closed a number of years ago, thanks to the infamous Hurricane Lenny, aka: Wrong Way Lenny. Just a few battered cottages remain of the once beloved resort.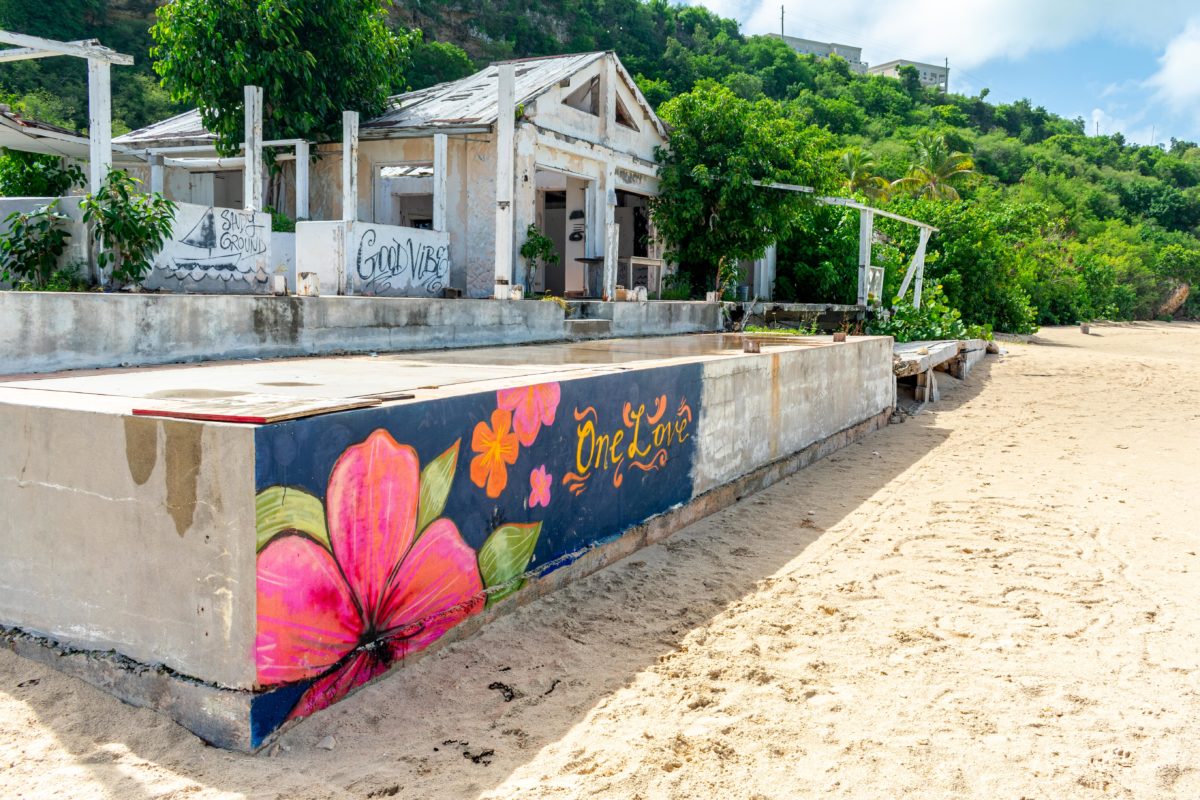 The location, though, nestled at the quiet, far west end of Sandy Ground, is still amazing. I mean, this is the beach that fronts the place…
You could easily imagine an all-new Mariners Resort being built here, right..?
If it happens, though, I hope they leave a few walls open for Adam G's art. For me, now, this place just wouldn't be the same without it.
Follow @adamg.art on Instagram to check out more of Adam's work in and around Anguilla and elsewhere.
Related Posts