Antigua Beaches – Can You Handle This Embarrassment of Riches?
Perhaps you've heard the term "an embarrassment of riches." Well, if you were to look it up in the Uncommon Caribbean Dictionary™, it would emphatically state "See Antigua beaches!"
Mo' Antigua Beaches. Mo' Problems.
A lot is often made of Antigua's 365 beaches (one for every day of the year), but it's only once you set out to wriggle your toes in as many as possible during a short visit (as Steve and I recently did back in May) that you quickly realize this is a fool's errand.
The problem is that not only are there an astounding abundance of Antigua beaches, but trying to see them all is complicated by the fact that each of these beautiful beaches are so stunning that once you're on one, it's nearly impossible to leave their palm trees lined sands to check out another.
But before we get started on our quest. Let's answer a very important question:
Are All Beaches in Antigua Public?
Yes! All of Antigua's many, many beaches are open to the public. Some homes or resorts build very close to certain sands and may make it seem like they're private. But regardless of how difficult they are to get to from land, you are allowed on the sand.
And now, on with the mission.
Sure, it was a tall order to visit as many as possible, but we were determined to see how last year's hurricane season had impacted these world-famous strips of sand. Would they be devastated? Eroded? Mere shadows of their former glory?
Well, you be the judge…
Northeast Antigua
Let's start with the slightly pink sand at Long Bay Beach, in the northeast of Antigua: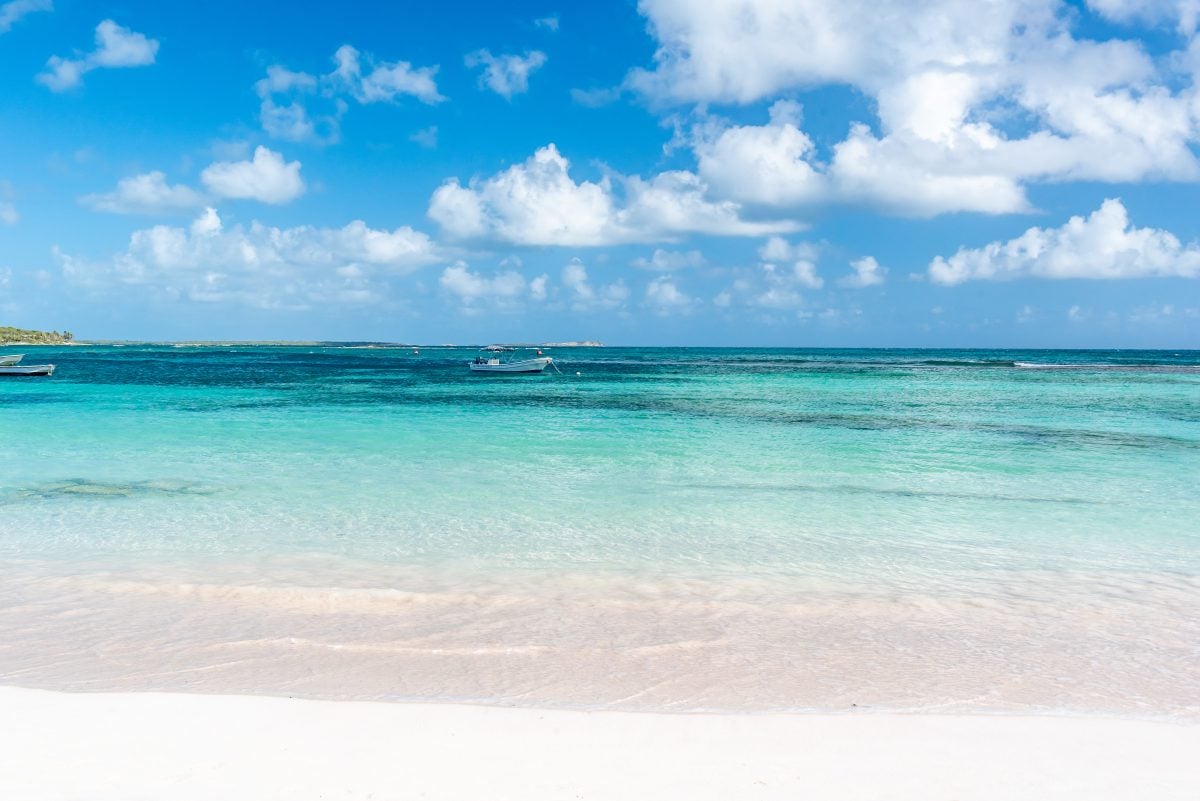 Not bad, eh?
You'd probably just like to spread out a towel, crack open an ice-cold Wadadli, and plant yourself on these brilliantly white sands for the rest of the day, right? Well, you could do that, but then you'd be missing out on so many other of Antigua's stunning shores. So, let's buzz past Half Moon Bay (though you should consider stopping for a bit) and head south.
Southern Antigua Beaches
Sure, the south of the island is best known for places like English Harbour, Falmouth Harbour, and Galleon Beach, but one of my first stops has to be the one and only Curtain Bluff Resort. Complete with three beaches, water sports, beach bars, and high-end dining, it's easy to see why.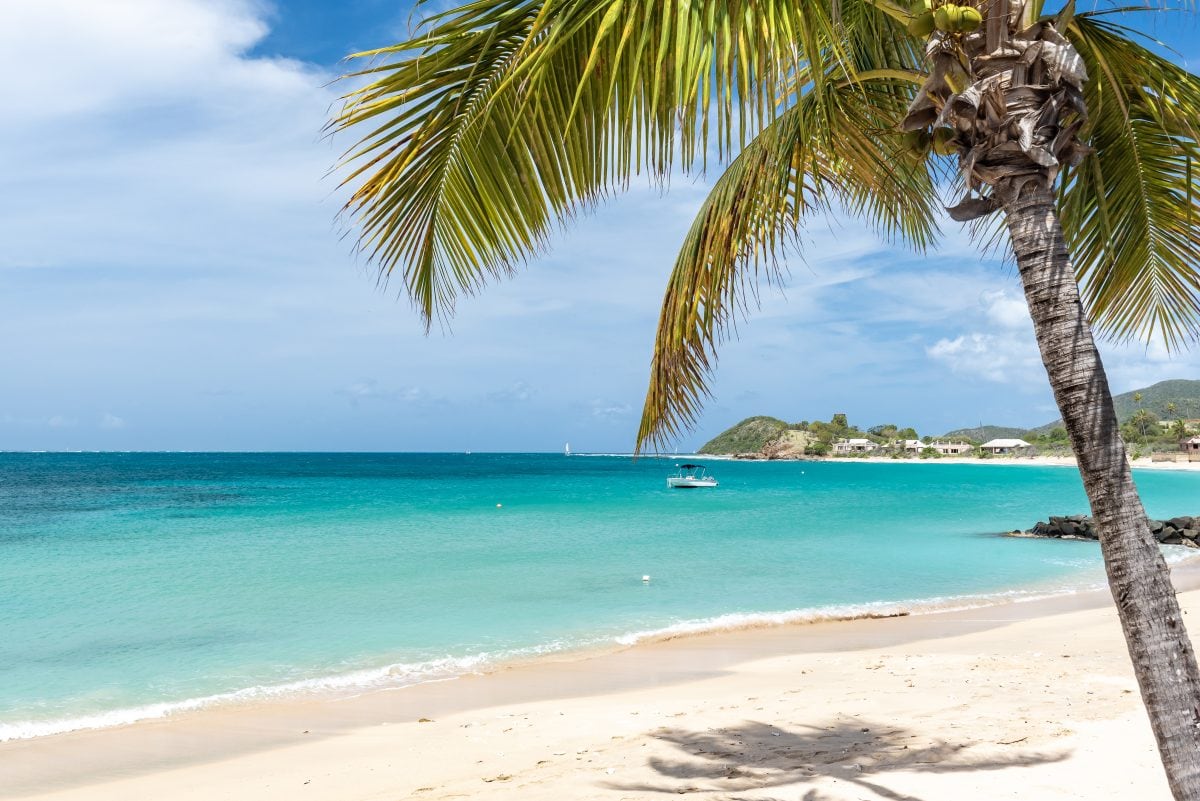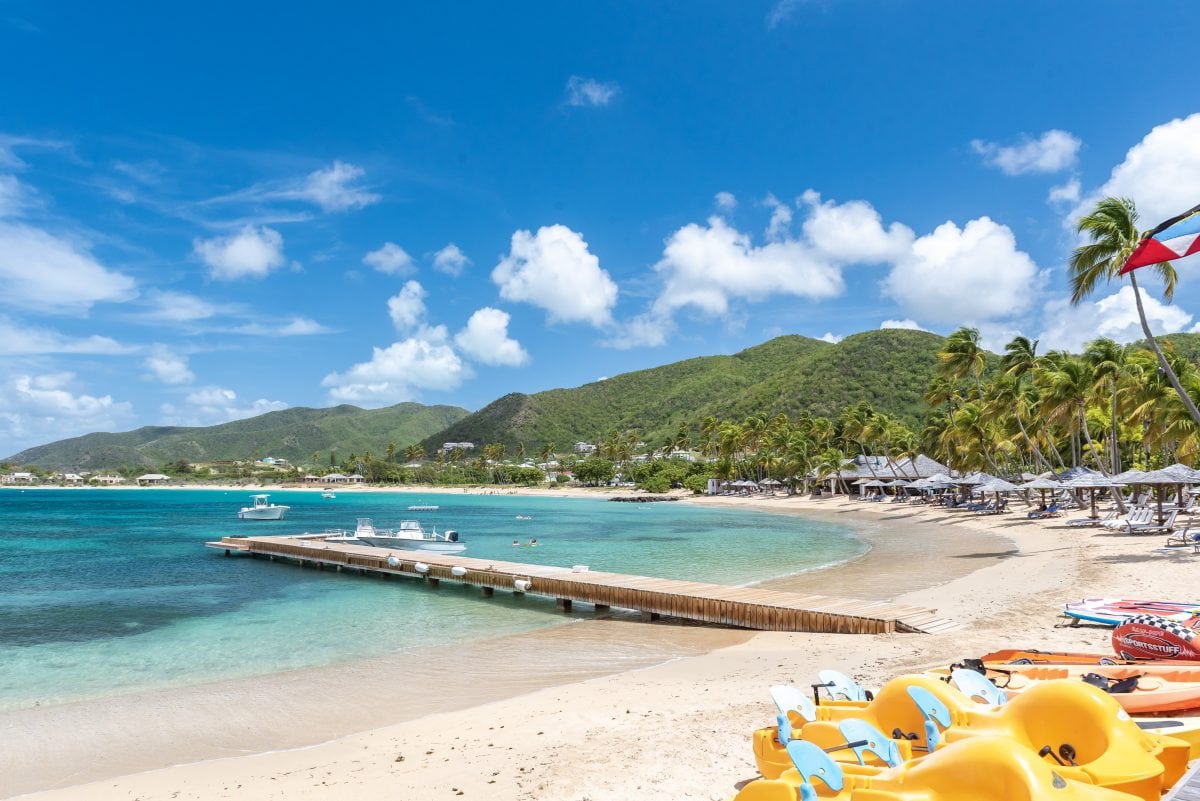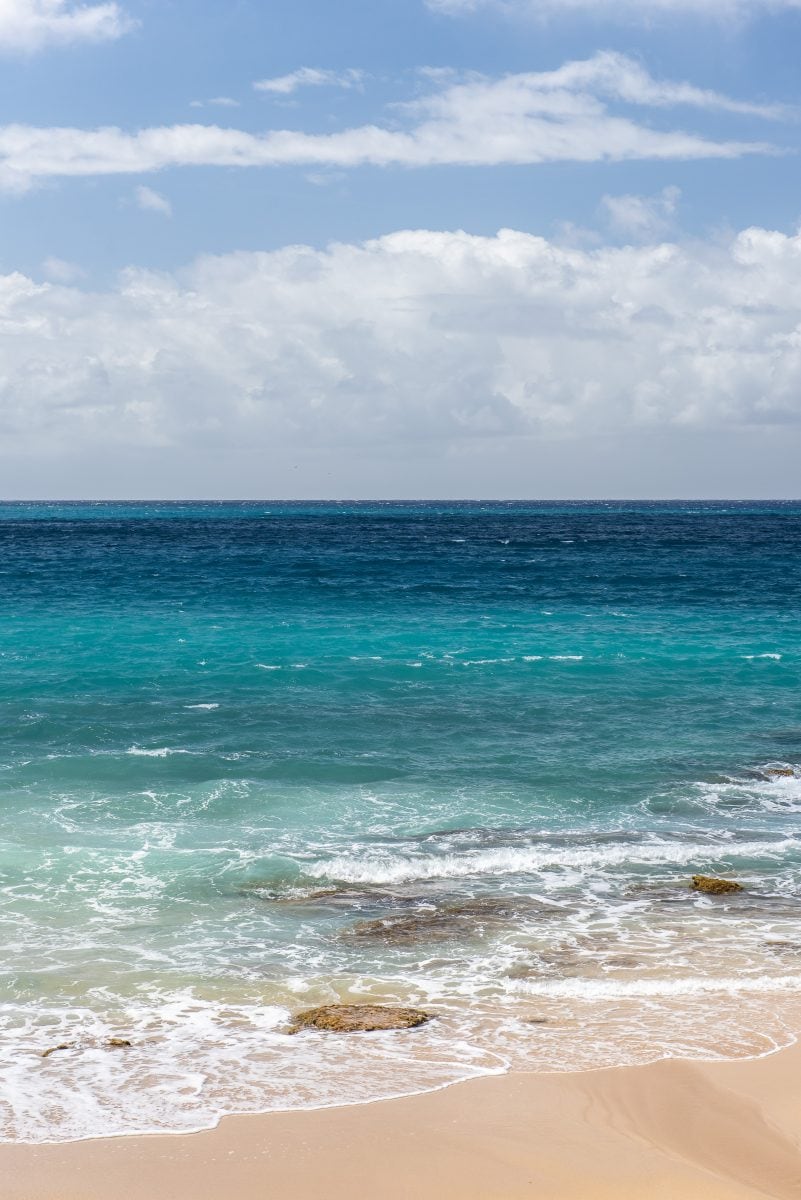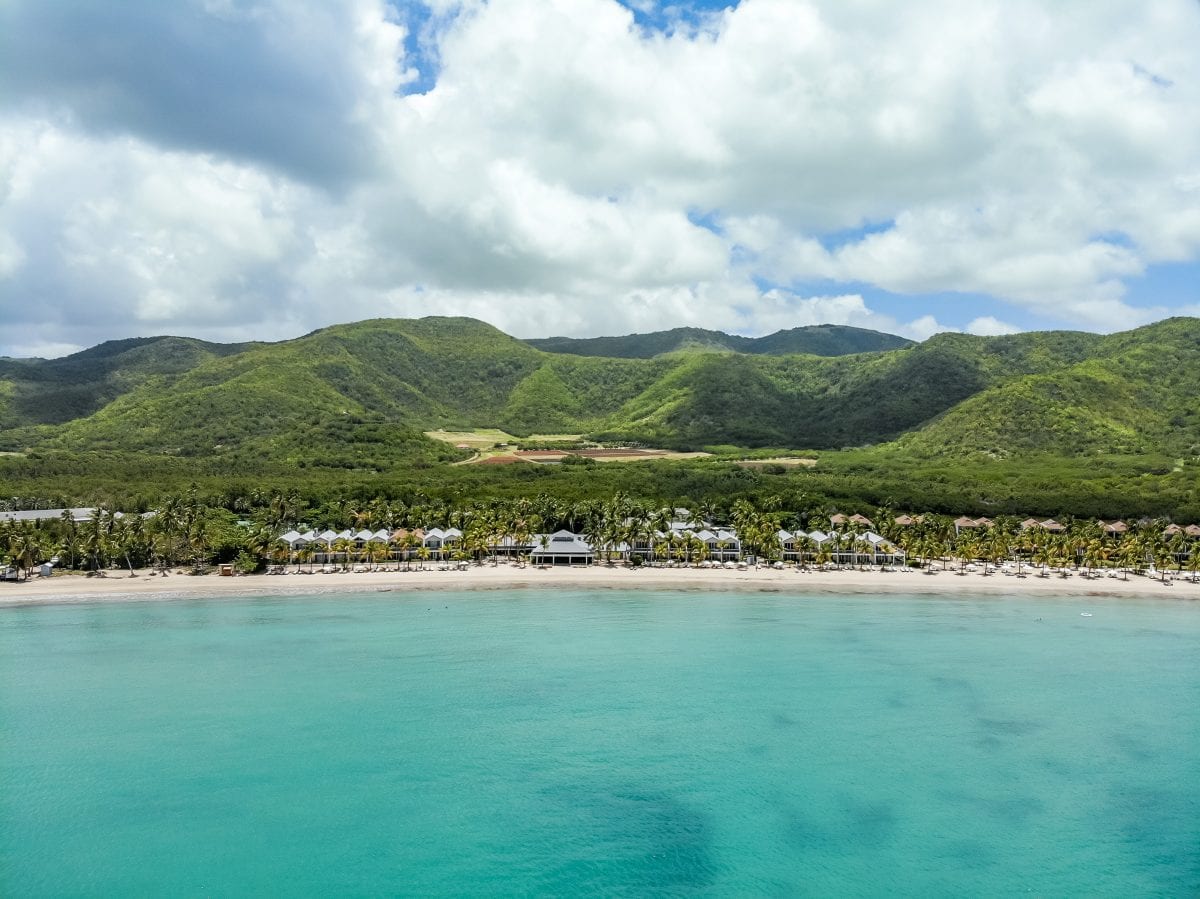 We barely made it past the sands of Curtain Bluff. Think you can keep going to the southwest corner of the island?
Southwestern Antigua
Take a look at the state of Jacqui O's Beachhouse and OJ's Beach Bar & Restaurant on Love Beach.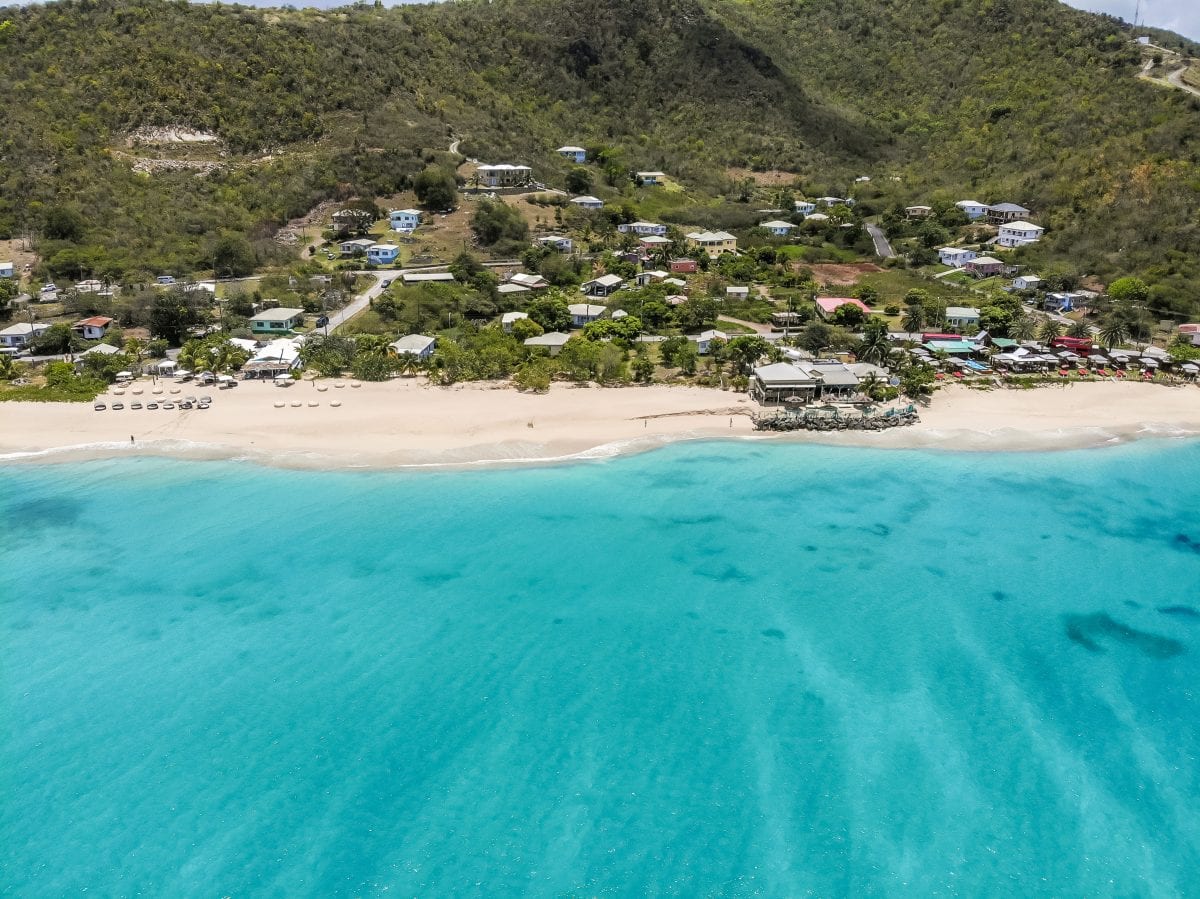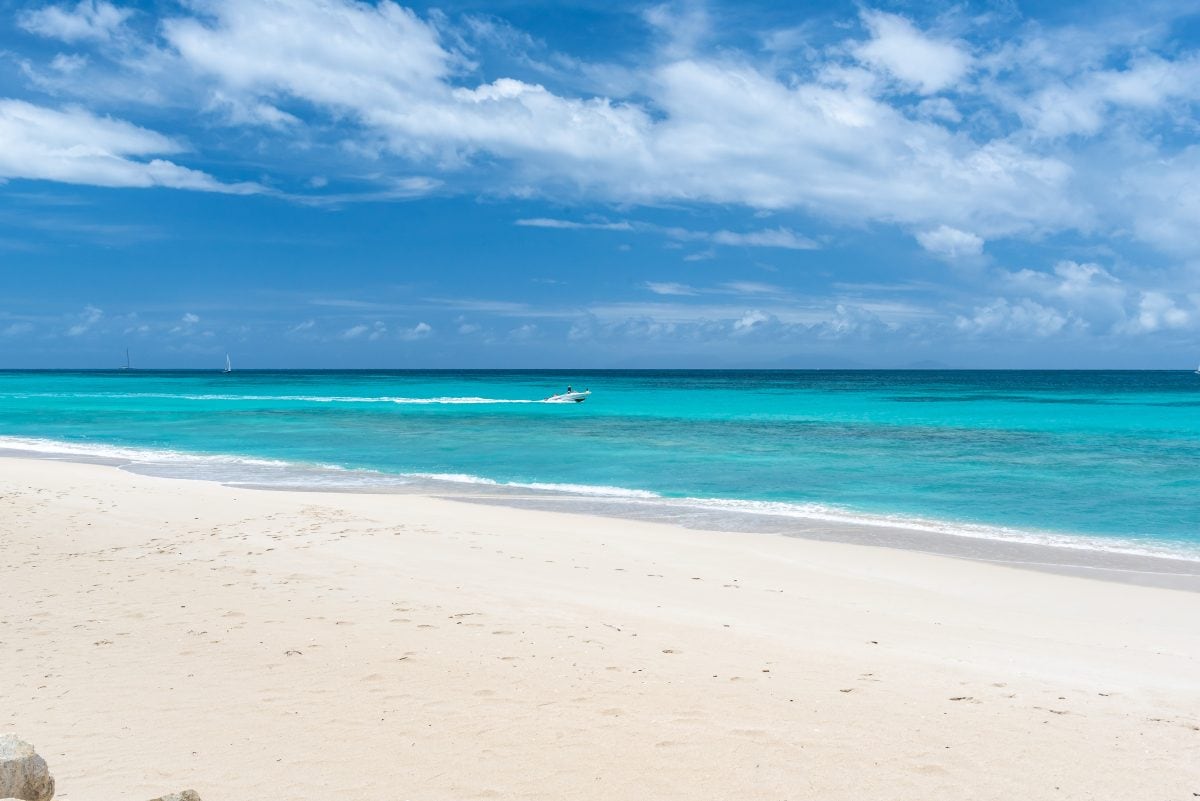 This is getting unbearable, right? But we're not even close to done!
West Antigua Beaches
Let's keep going along the west coast to Darkwood Beach, Ffreyes Bay, Little Ffreyes, Valley Church Beach, and Jolly Harbour Beach!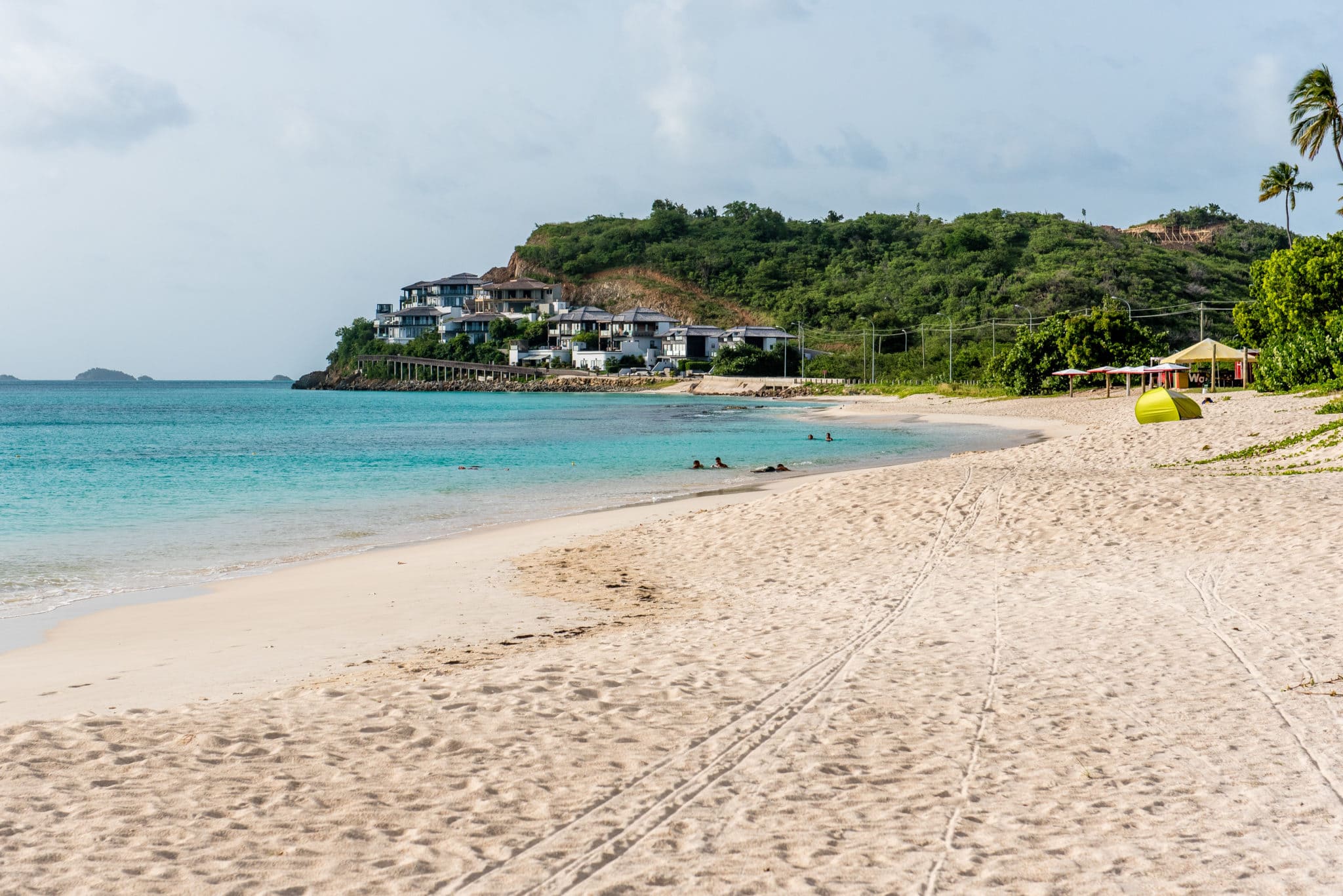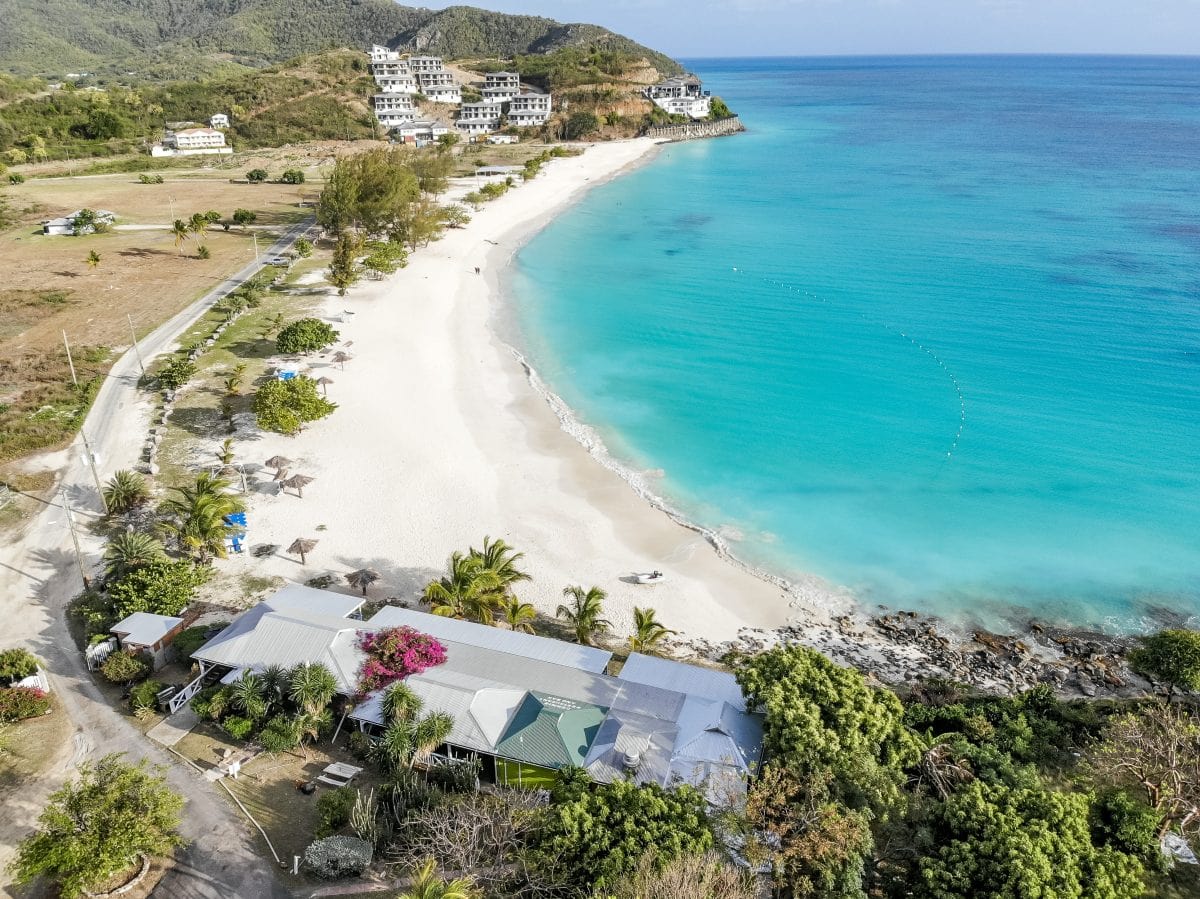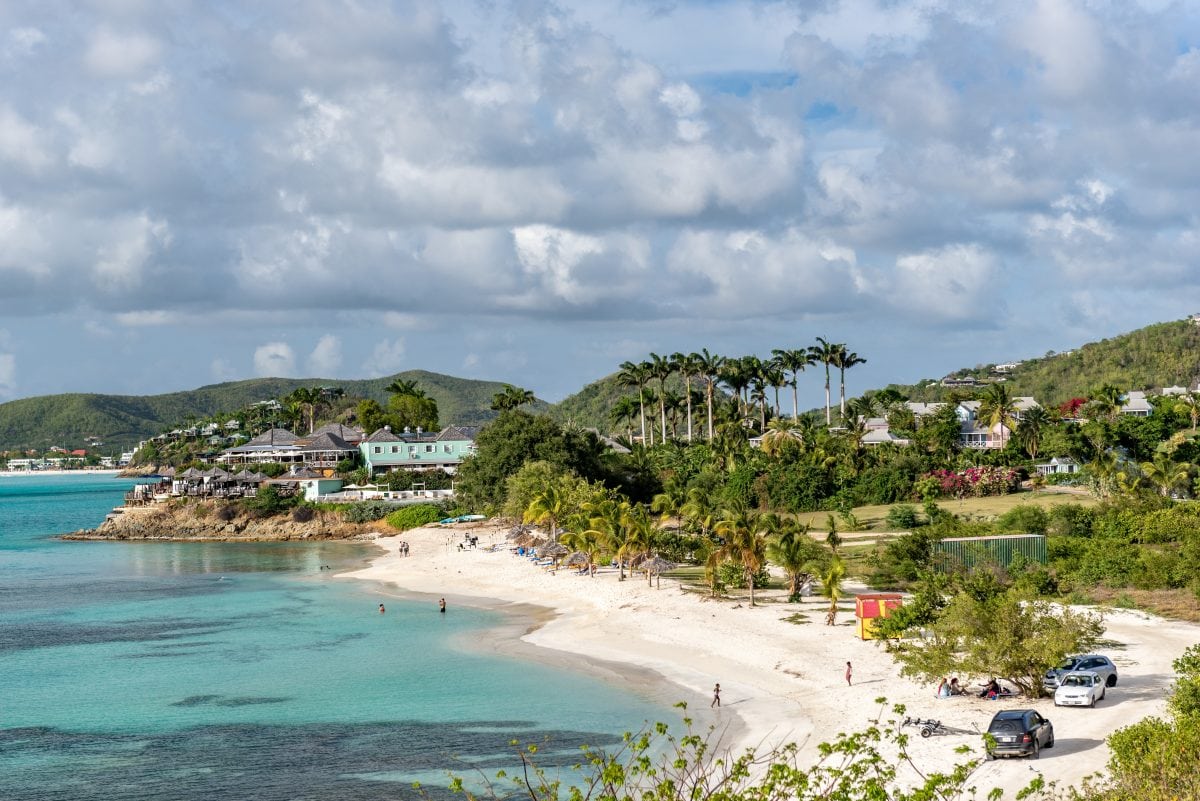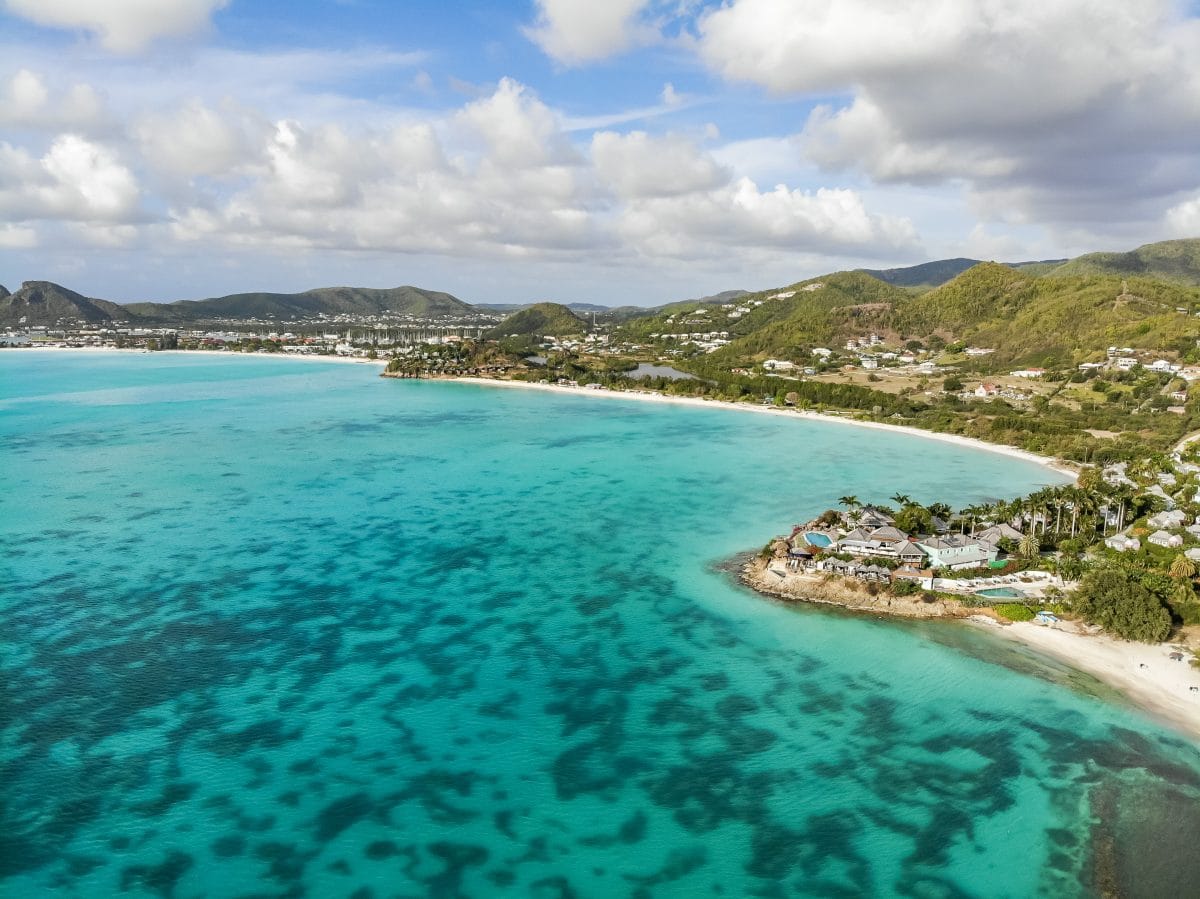 No Antigua beaches adventure would be complete without stopping at one of my favorite beaches in the whole Caribbean: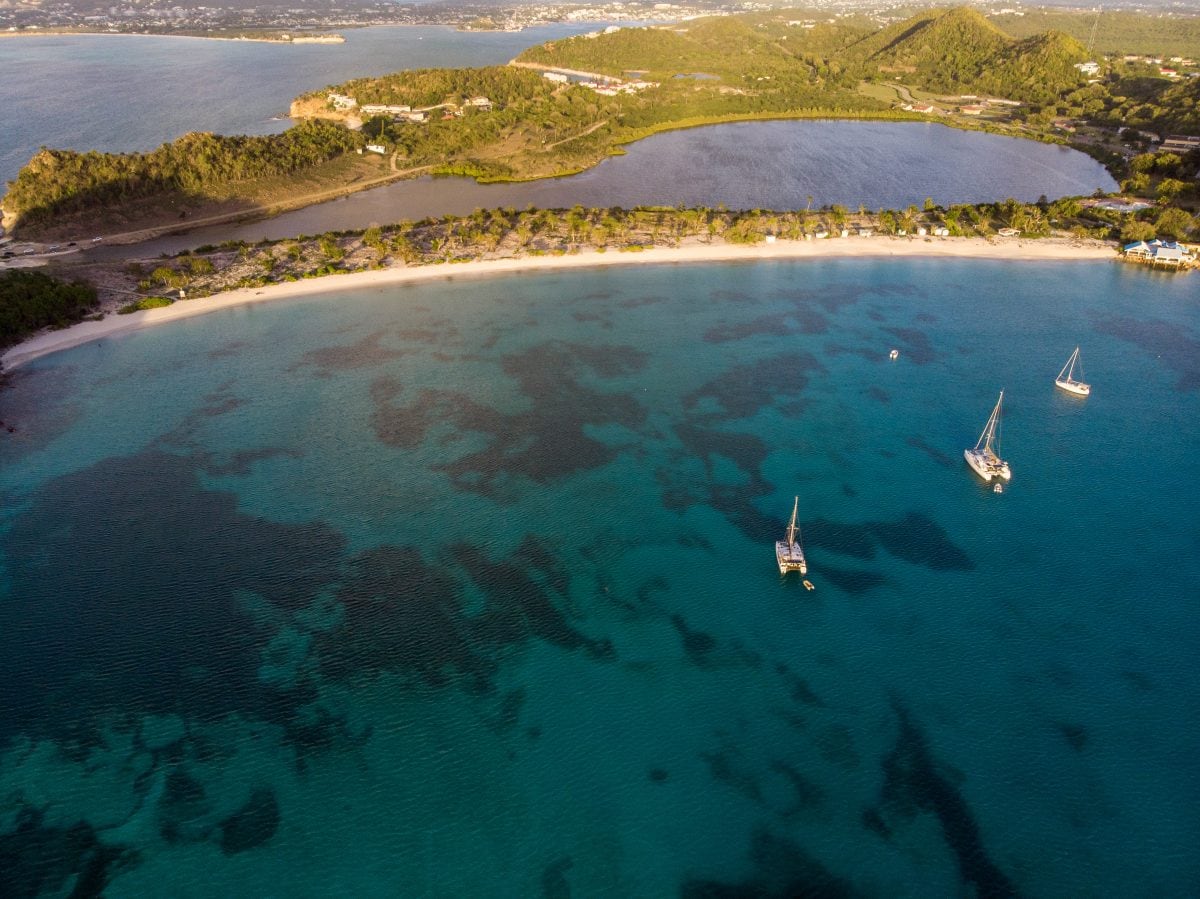 And while we're out in the Five Islands area, how about a quick detour to the single Antigua nude beach: clothing-optional Eden Beach: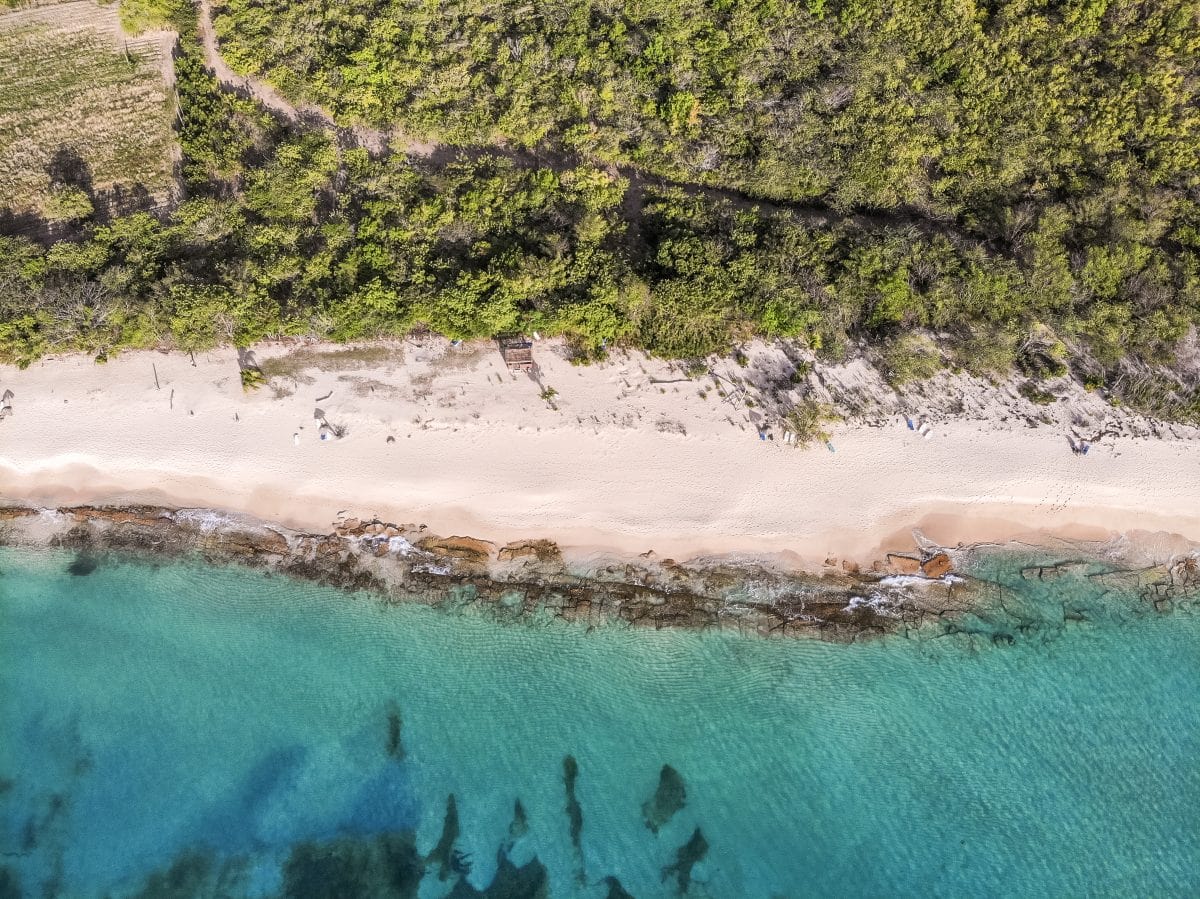 Ahh, blissfully empty. You might be surprised by how often this out-of-the-way mile-long beach is unpopulated. So, for those interested in baring it all beneath the Caribbean sun, this is the only game in town. Luckily, it's serene and quiet.
But why stop there? We've come this far. Let's continue our tour of the beaches on the island by heading through St. John's, past the cruise ship port, and out toward Fort James for a drink at BeachLimerZ steps from the sands of:
OK, let's finish this loop strong!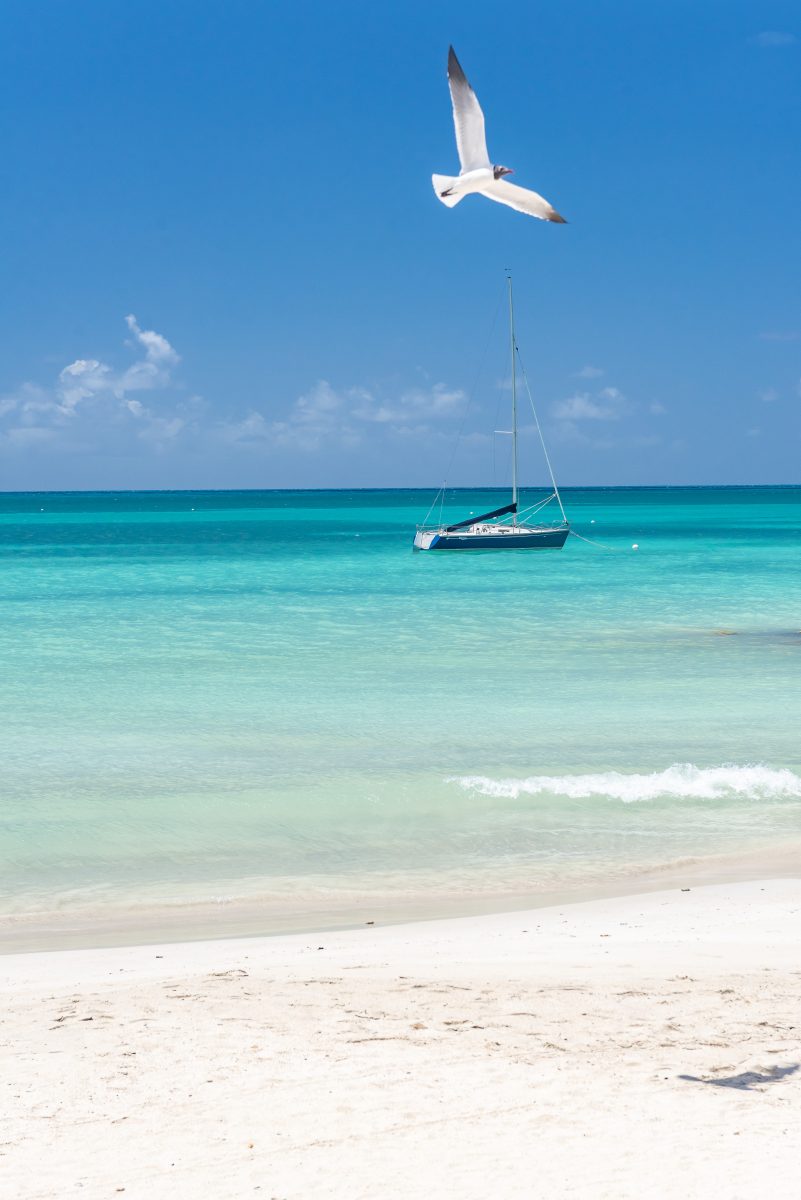 Northwestern Atigua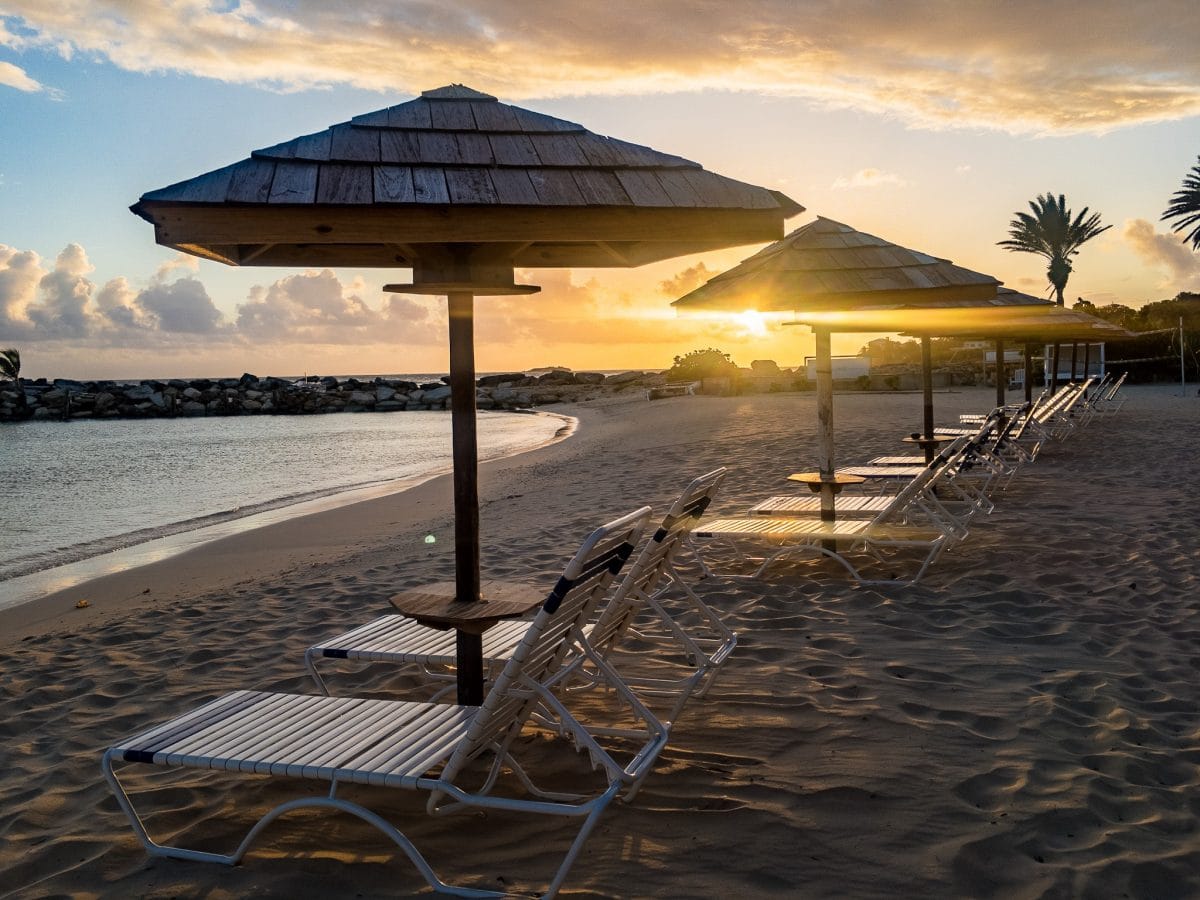 Phew!
All of these photos were taken in May 2018. So, how were the beaches affected by last year's hurricane season? From the looks of it, not at all!
Of course, we skipped whole swaths of the island's coast, but we were still pretty wiped out by the end of our Antigua beaches adventure.
How many of these beaches have you visited yourself? How many do you think you could manage after your first stop?
One more thing…
As I said, "an embarrassment of riches;" one I can't wait to visit again!
And that's even before we hopped a short ferry to explore this!!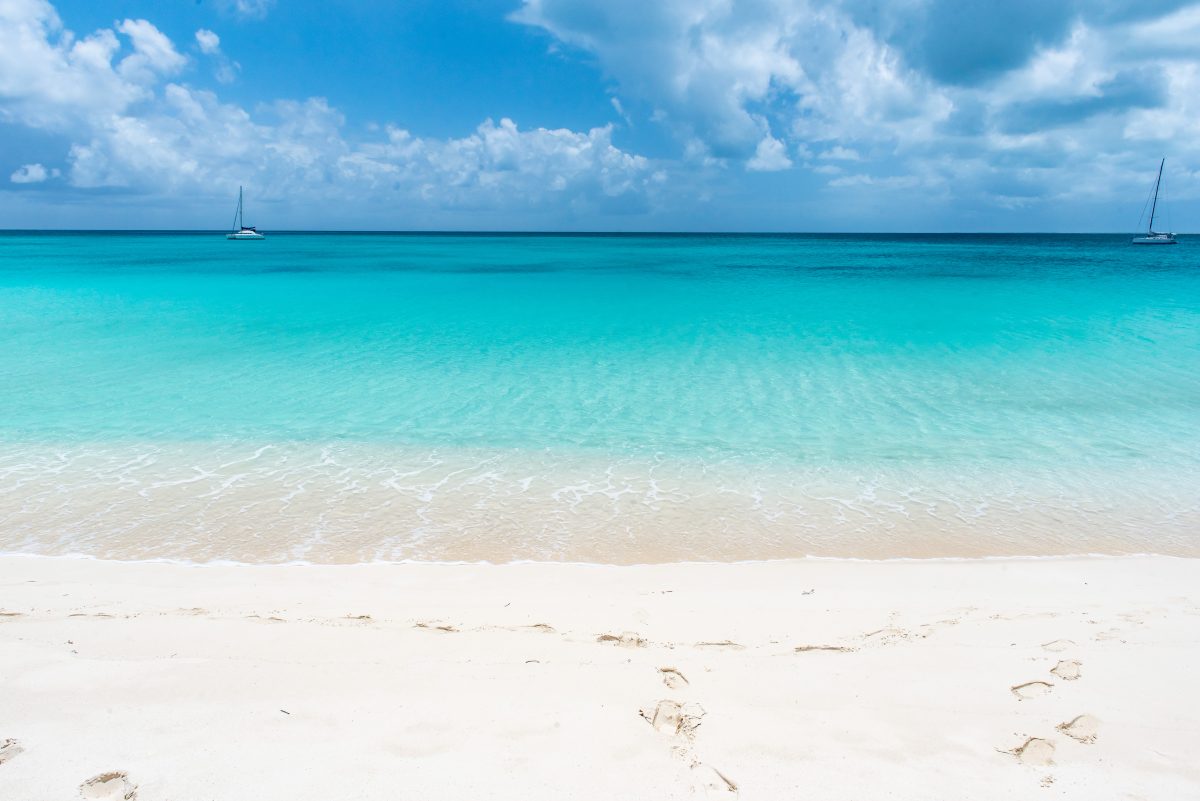 Here we go again…
Remember that every strip of sand on the island is a public beach! Enjoy!
Related Posts