Antigua Hiking – Another Way to Get Away From It All Beyond The Beach
When most people think about getting away from it all in Antigua and Barbuda, they think about beaches. This makes a lot of sense, of course, considering you could visit a different beach here every day of a full calendar year. We love Antigua's beaches, of course. The stretches of sand we encountered in Barbuda left us similarly smitten. One of my all-time greatest memories of Antigua, though, involved a different kind of get away. One that took me into the bush for some uncommon Antigua hiking.
My First Time Hiking in Antigua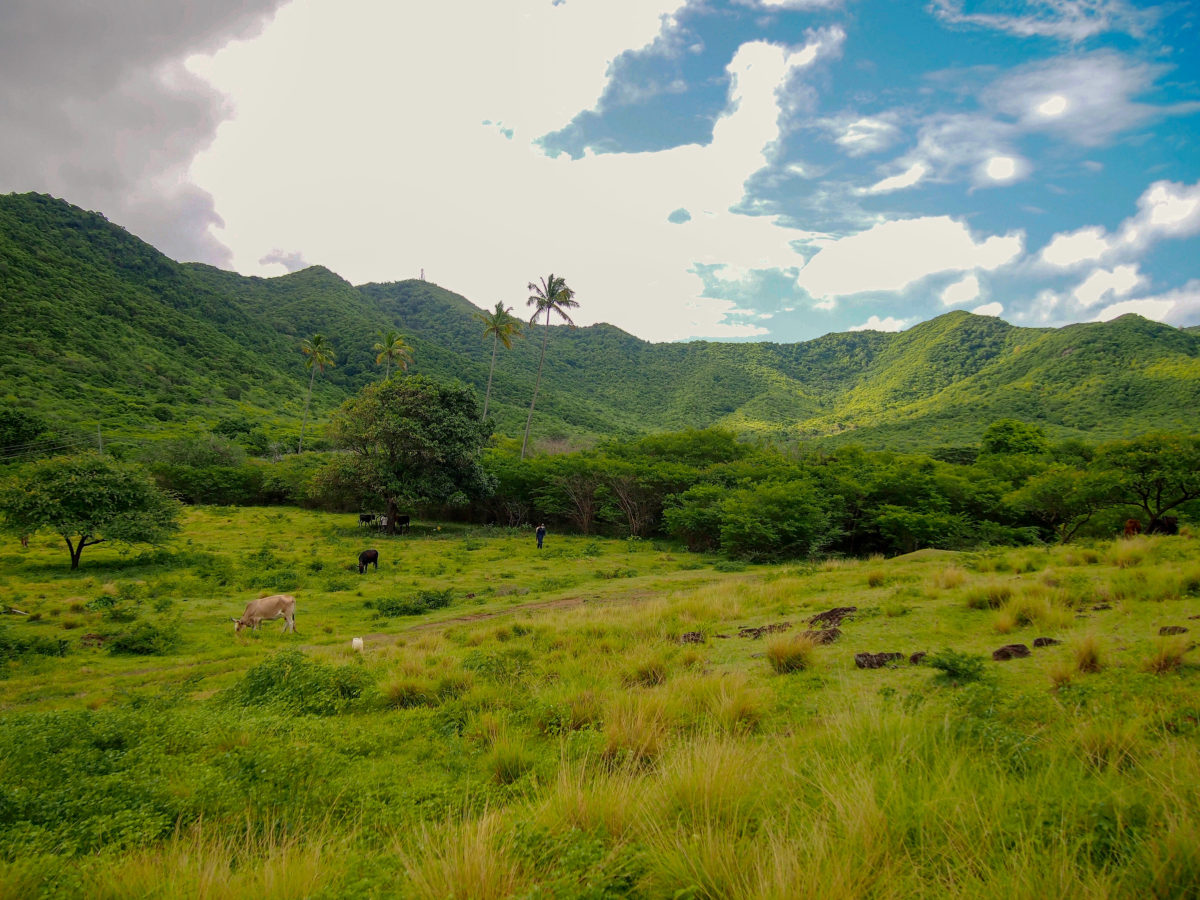 I had never really thought of Antigua as much of a hiking destination prior to my August 2013 visit to Sugar Ridge. The early-morning trek I enjoyed with Melvin, though, showed me a whole other side to this famously beachy destination.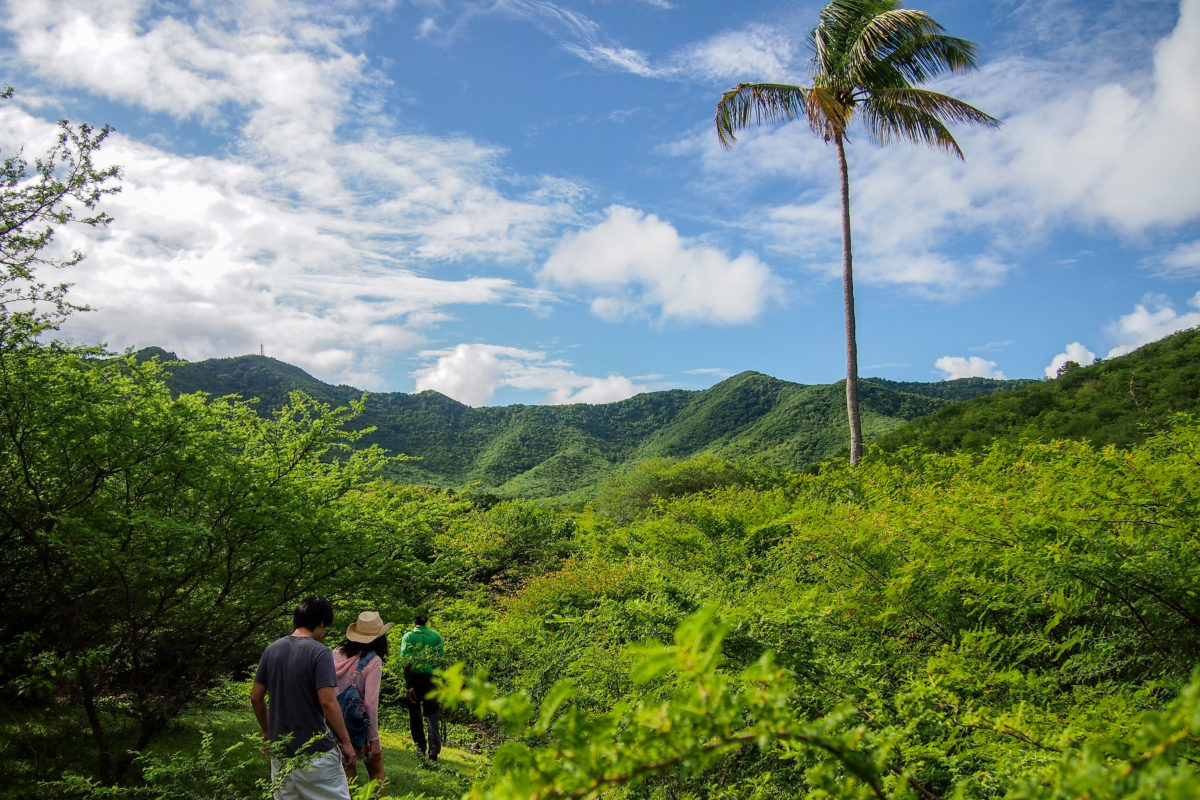 That initial and most memorable Antigua hiking experience from Sugar Ridge to Bolans piqued my interest in exploring more of Antigua & Barbuda's trails.
I mean, imagine trekking off along the southern coast of Antigua from Curtain Bluff. You head west along Morris Bay before scaling up the gently-sloping promontory mentioned here. Next thing you know, you're at the sugar mill pictured at the head of this post. Amazing, right?
Rewarding and uncommon Antigua hiking adventures are more numerous than you might think! Here are a few that I'm hoping to tackle when next I'm down on-island…
Pillars of Hercules via Shirley Heights
English Harbour serves as the prime starting point for many hiking trails in Antigua. Shirley Heights is a top attractions as well, especially on Sunday evenings. There's a trail, though, that starts at the former and cuts through the latter before finally winding you down to this uncommon seaside rock face…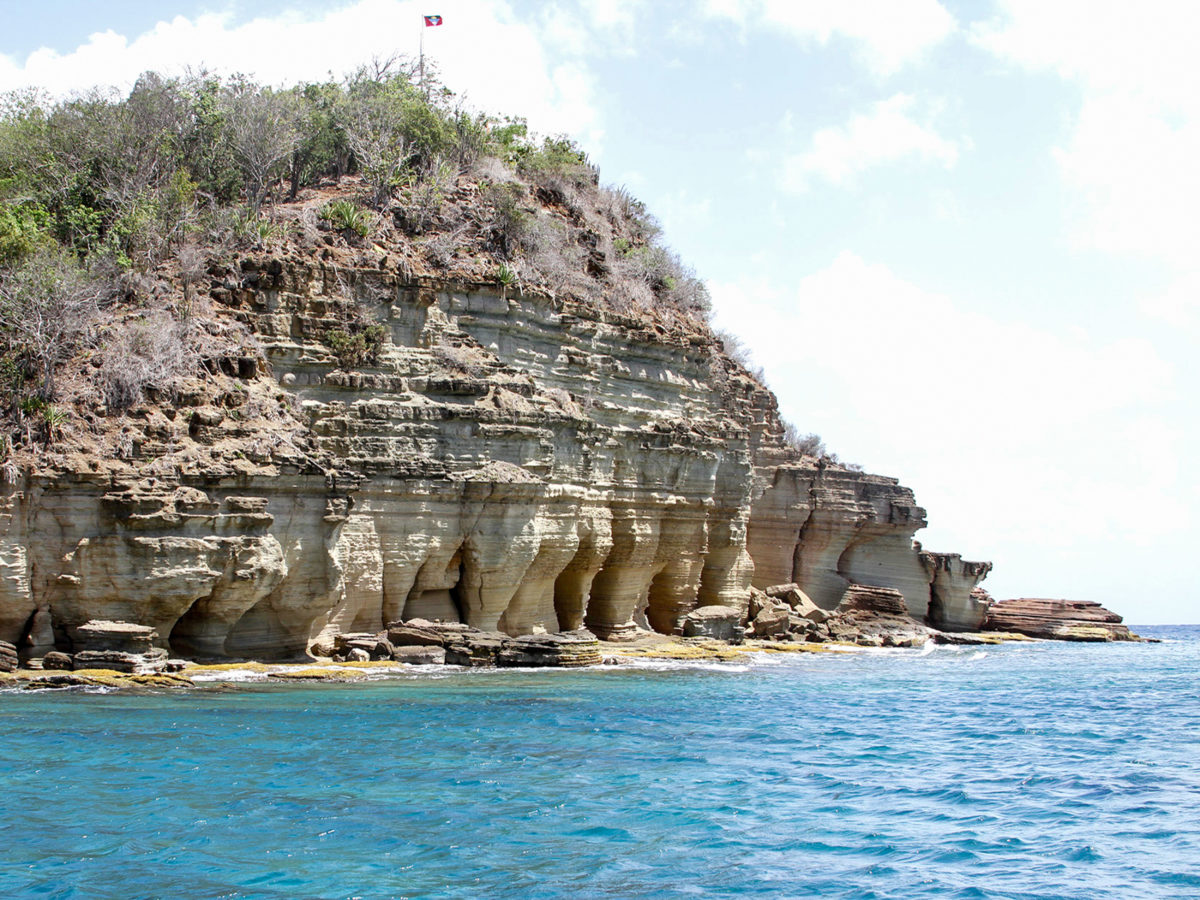 The site is known as the Pillars of Hercules. Naturally carved in the limestone from centuries of wave action, the Pillars are among the more unique aspects of Antigua's coastline.
I've read that you should bank on about a half-day for this hike, though the quality of the snorkeling in the waters just offshore may encourage you to stay a little longer.
Dig Into the Barbuda Caves
Antigua's sister island of Barbuda is so small and flat that you'd never think you could trek underground for any spelunking here.
Not true!
Just a three-mile hike from Codrington, Barbuda's principal settlement, lies Darby Cave.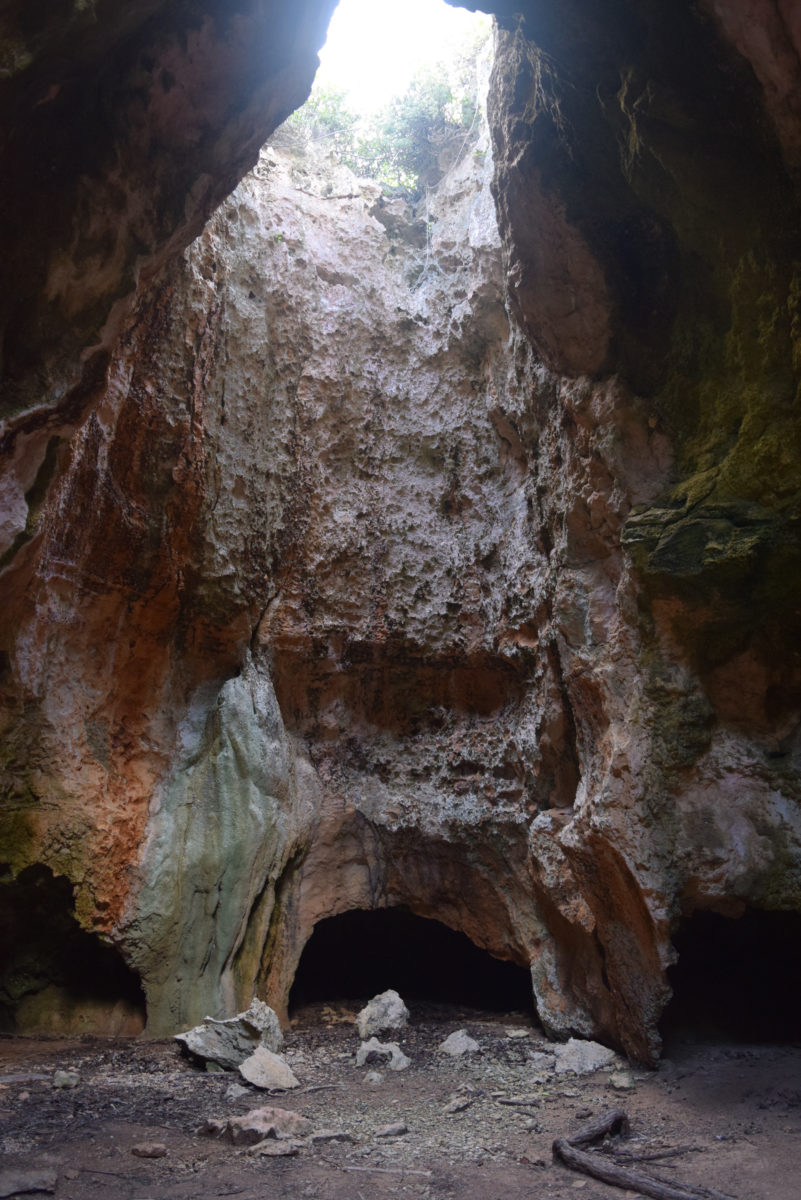 Darby Cave is actually a massive sinkhole measuring 300 feet in diameter. It isn't the only cave in Barbuda, though…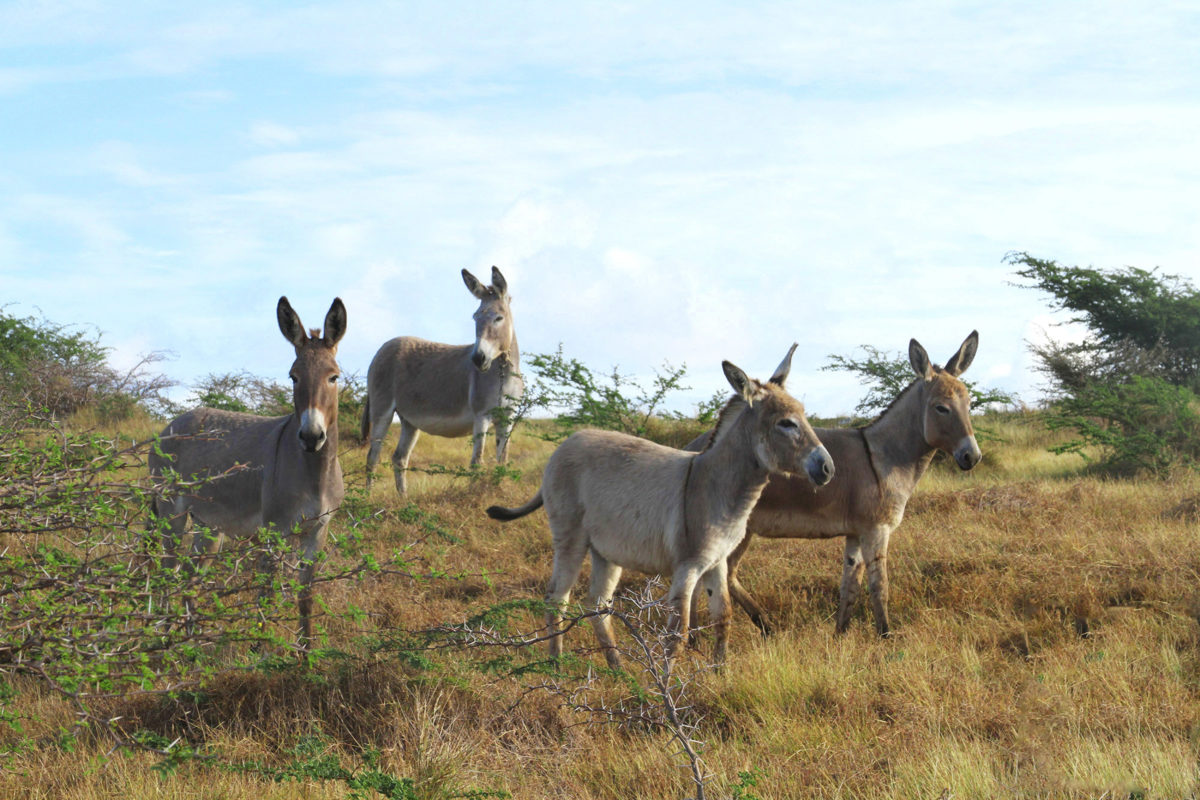 The aptly-named Dark Cave sits just a couple miles south of Darby. More of a grotto than a cave, Dark Cave is filled with water. This makes it an ideal home to bats, blind shrimp, and other creepy crawlies.
Indian Cave, with its centuries-old petroglyphs, is also worth checking out in Barbuda.
Fort Barrington Climb from Deep Bay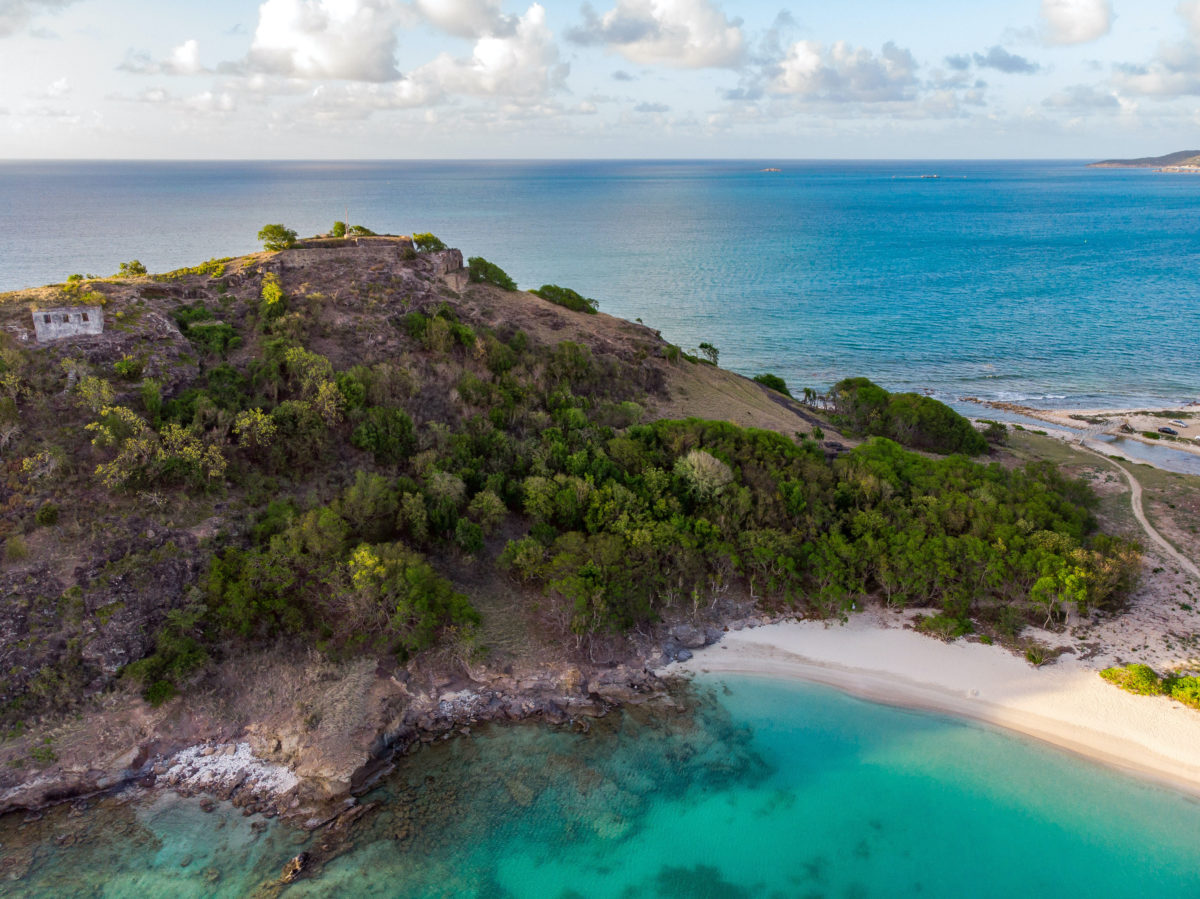 Okay, this one isn't so much a hike as it is a casual climb up from one of the best beaches anywhere. Seriously, it won't even take you an hour to get up to the summit of Goat Hill. When you get there, though, the elevated views of Deep Bay and the ruins of the 18th century fort will more than satisfy your hunger for adventure.
Hiking Mount Obama
Formerly known as Boggy Peak in reference to Boogie Men imagined to be living in Antigua's highlands by slave masters, Mount Obama is the tallest peak in Antigua & Barbuda. This also makes it the ultimate Antigua hiking adventure.
Mount Obama rises to an elevation of 1,476 feet. The hiking trail runs a tidy four miles roundtrip. You'll want to set aside two-to-three hours for this adventure.
Tip: Though the Mount Obama trail is well-marked, you may want to employ a guide for a couple reasons. 1) The trail head is not the easiest to find. 2) There's a communications tower at the summit surrounded by a chainlink fence. You'll want to get inside that fence for the best views, of course. Your guide will have a key.
For more details on Antigua hiking adventures, including how to link up with guides and naturalists, check in with our friends at the Antigua and Barbuda Tourism Authority.
Related Posts