Buba's Restaurant – When You're Here, You're Likely to be Family
I pass de place… Got to turn 'round.
While I normally prefer to rent a car and be left to my own devices when visiting the islands, I found myself on a recent trip to Antigua in the back of a taxi labeled "Hospitality Training Institute" bumping down Buckley's Main Road chatting with Kieran, the driver. Why? Through a mutual friend, he'd heard I was looking to explore authentic experiences across the island and chased me down, because in his words:
You go'n LOVE this place!
Of course, I couldn't pass up an invite like that, so there I was randomly rolling around a nondescript neighborhood with Kieran looking for a seemingly hidden restaurant oddly named "Buba's."
Finally, we pulled onto a side road to find a crooked, hand-painted "Entry To Car Park" sign pointing basically at someone's yard.
Aha, dis is de place!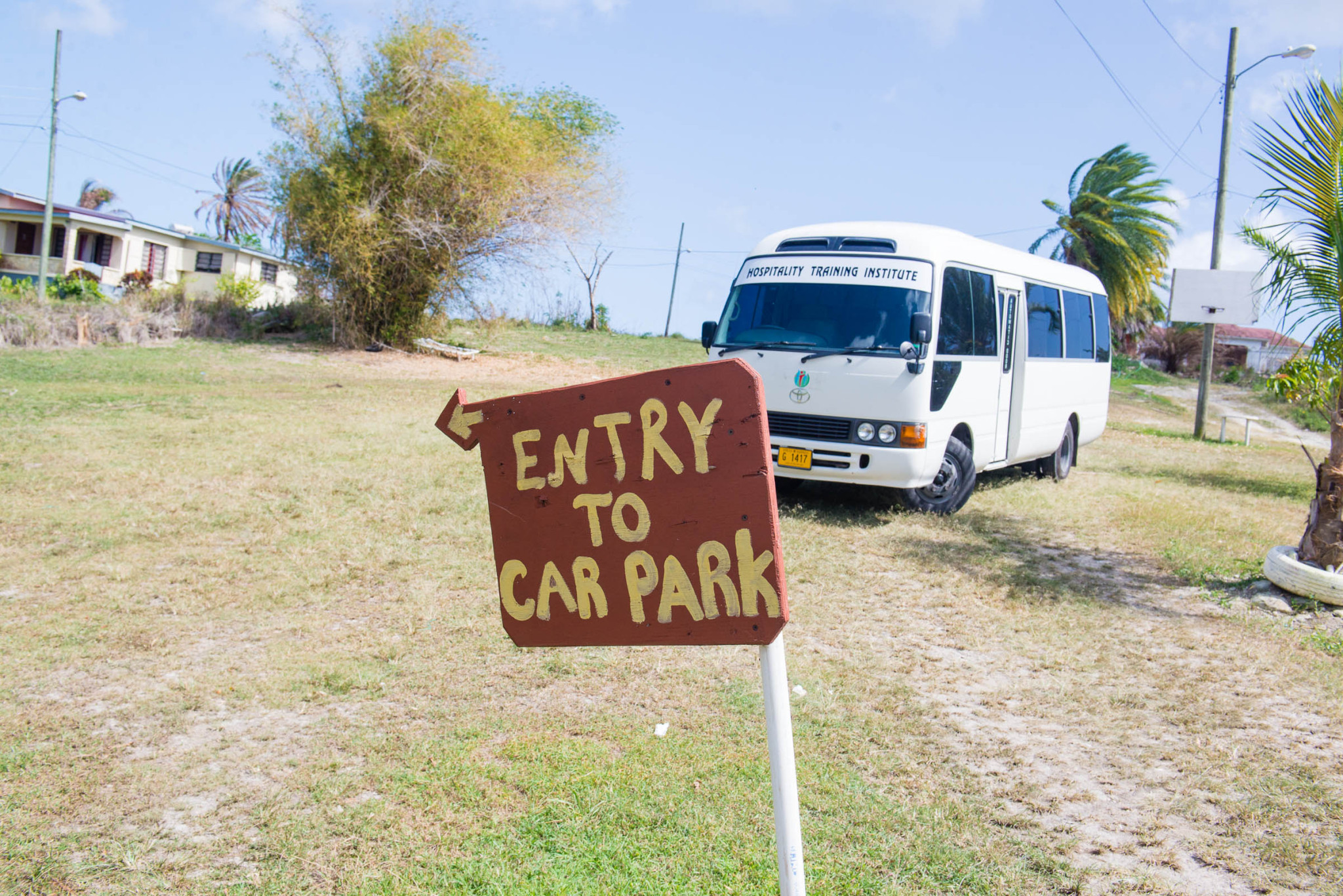 From the car park, a sidewalk fancifully inscribed with "Buba's" beckons visitors along a short sidewalk to a restaurant built overlooking hanging off a steep drop down into a valley.
The moment you walk into Buba's, you feel like family.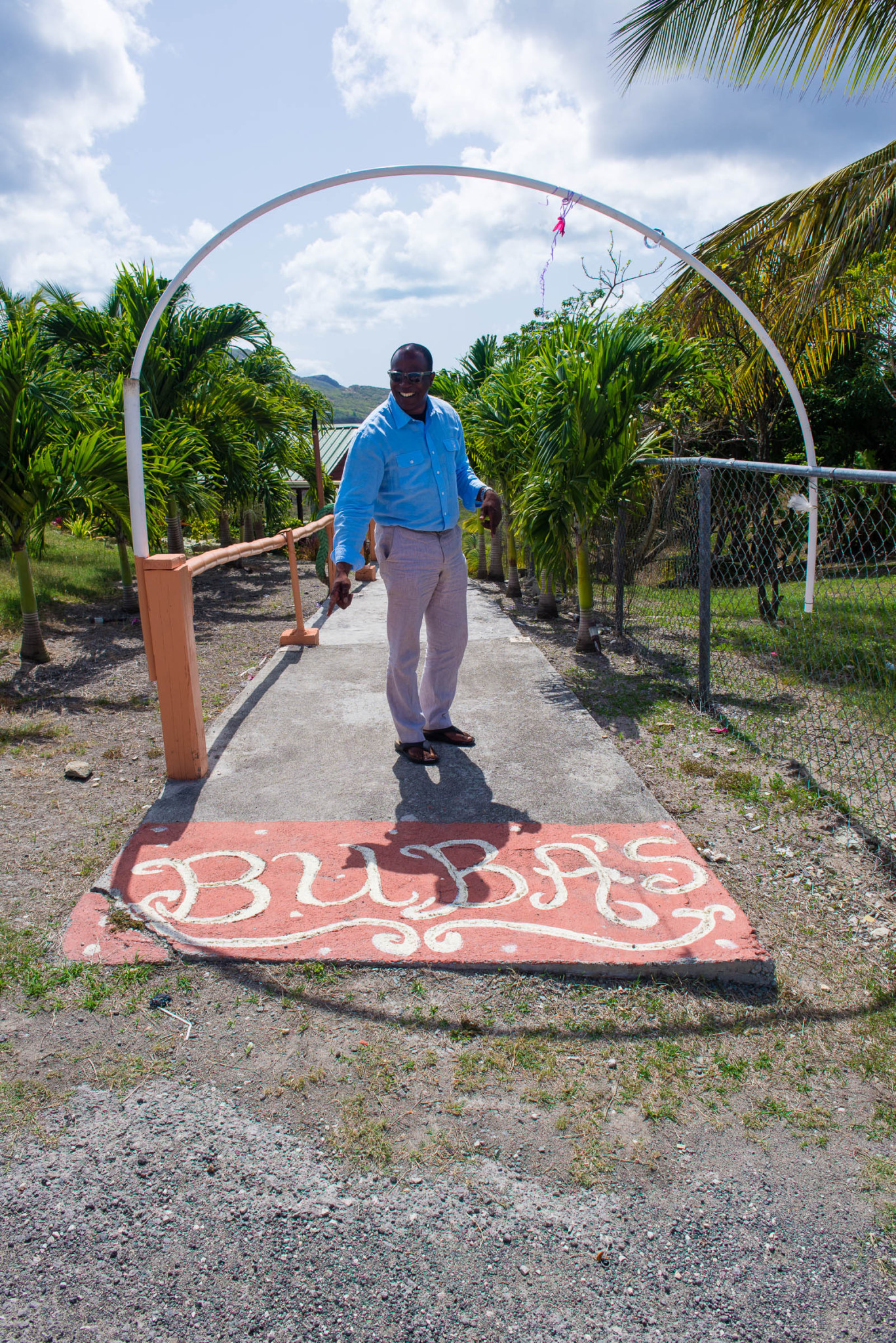 It's easy to understand why when you consider that surrounding this blink-and-you'll-miss-it hillside restaurant is Buba's house, Buba's sister's house, and Buba's Brother's house across the street. Buba's own two daughters, nephews, cousins, and other miscellaneous family either host, help in the kitchen, play DJ, man the bar, or simply greet visitors from their porches with welcoming, West Indian waves.
This homegrown approach extends beyond hospitality to deliciously impact the food as well.
Nearly every fruit, vegetable, and herb used in the dishes at Buba's are all grown on the sloping overgrown gardens surrounding the restaurant. The result is a quintessential island restaurant with no real set menu. Instead, expect the freshest ingredients of the day lovingly coaxed into a collection of authentic Caribbean fare like rice and peas, stew chicken, steamed veggies, salad, and more.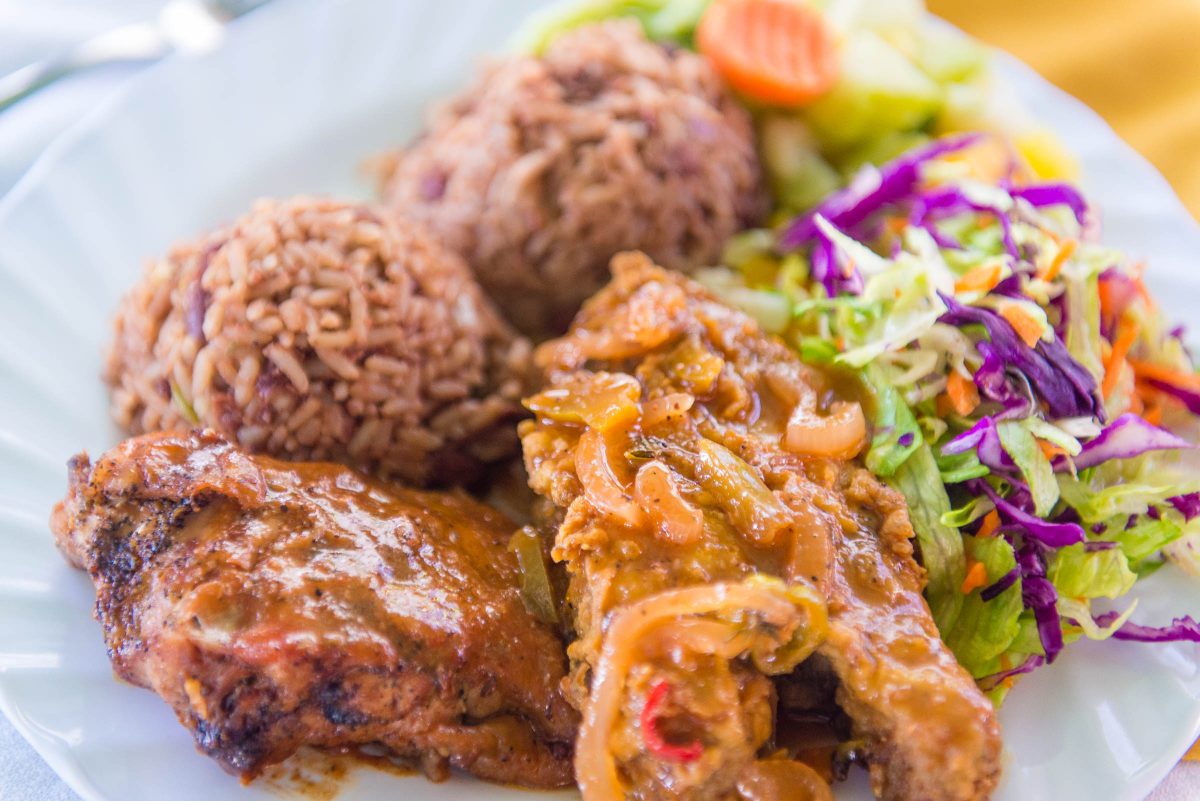 Buba (after some encouragement) also boasts of doing a "mean seafood pasta," plus a unique take on re-stuffed baked potatoes. If you call ahead, he can promise you almost any of his specialties.
Being surrounded on all sides by family has another benefit: no noise complaints!
Late on Friday and Saturday expect hits from local Antiguan artists pounding out over the valley below as Buba's signature and assuredly "completely legal" Laughing Grass cocktail lubricates both hips and lips.
Throw in some potent West Indian aphrodisiacs like goat water aka "mannish water" (more on this another time) and a secret stash of bush rum (complete with a soaked centipede, plus natural stimulant tambrel root infusion) and you can imagine how…uh…hot this weekly party can get.
Buba's is the real deal.
While I didn't manage to make it on a Friday or Saturday night, I still, as promised, loved de place!
If you plan to visit Buba and can't seem to find the spot, don't hesitate to just pull over and ask anyone in the neighborhood for directions.
Chances are, they're family.
Just like you'll be after one visit.
Related Posts