Galley Bay Resort and Spa: An Uncommon Luxury All-Inclusive
Those lucky enough to find themselves pulling up to the calm and understated free-standing reception area of Galley Bay Resort and Spa should prepare to check any preconceived notions of what to expect from an all-inclusive at the (actually non-existent) door.
This is not your run-of-the-mill all-inclusive.
Galley Bay Resort and Spa is a luxurious, uncommon mix of intimately delivered authentic experiences played out over 40 acres of lush gardens and nearly a mile of perfectly sun-soaked white sand.
Intimate
Peace. Quiet. Private. Personal. I found myself soothed by these sensations wherever I went. It's very subtle. In fact, you don't even notice when you first start feeling this way. It just happens—your guard goes down, the tension drains away, and you feel like you have space to just be; to just breathe.
When I finally became aware of the wave of relaxation easing me through my days at Galley Bay, I began to notice the thoughtful touches that made it all possible.
A perfect example can be found at the Gauguin, one of three distinctive open-air restaurants on the property. Here, each table sits upon its own little clay-tiled platform on the beach beneath its own free-standing thatch-roofed palapa complete with its own tiny, winding walkway.
It's just for you. It's your own personal beach dining experience.
Similar seclusion awaits at the spa. Here, again, Galley Bay doesn't simply provide private treatment rooms. Instead, at the appropriately named Indulge Spa your personal pampering occurs in one of three completely free-standing tranquil tree-houses perched on stilts overlooking the lagoon.
Again, it's just for you.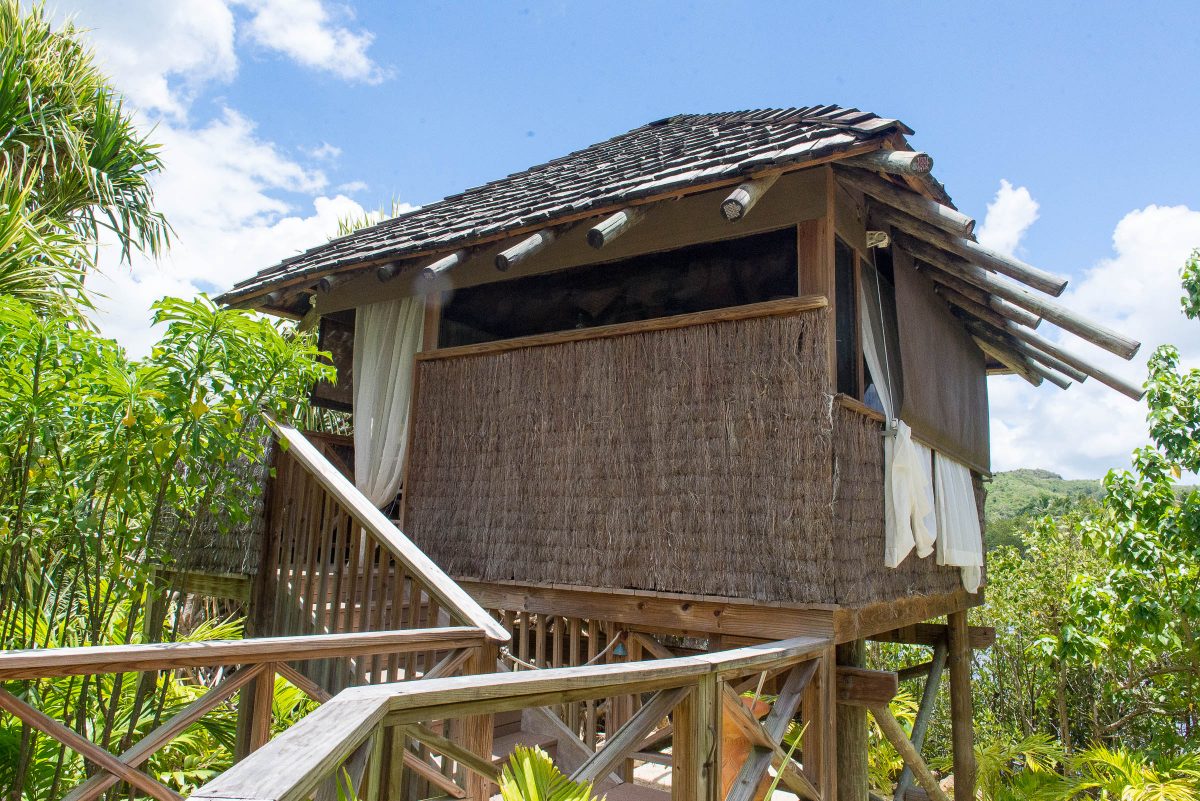 Thoughtful touches like these abound throughout the property. The gardens provide secluded pathways with short sight lines to ensure you feel like you're the only one walking along those shady lanes, the narrow walkway across the lagoon pushes lovers closer together, and all the rooms are well spaced out across the length of the property.
And speaking of the rooms…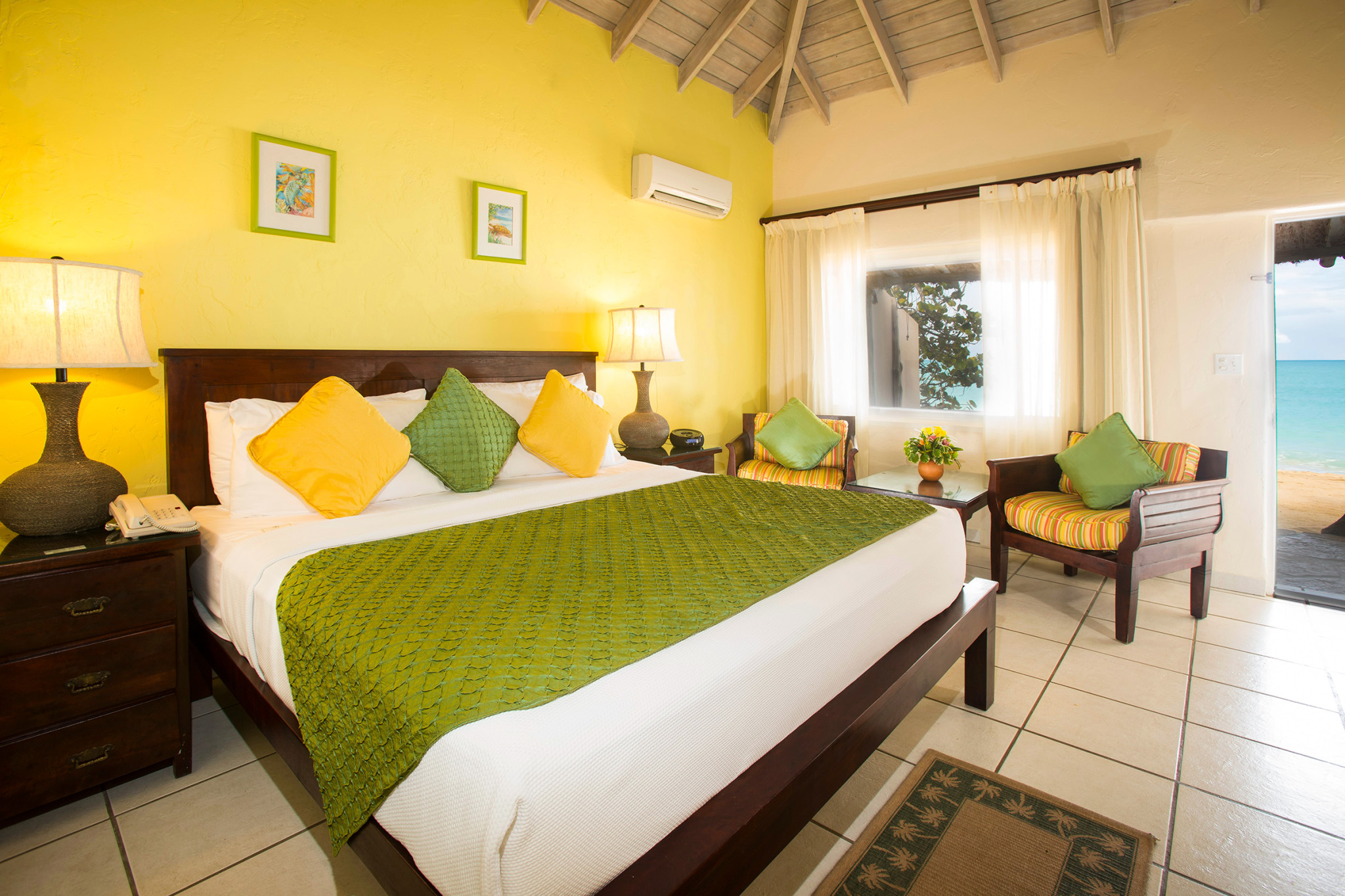 Just for you.
Authentic
Authenticity isn't something that begins and ends with stocking local rums (in this case, the actually pretty competent Cavalier 5 Year Old) behind the bars—it needs to run deeper; remaining true to the natural, cultural, and personal elements that make a destination unique.
My first night at Galley Bay, I decided to take in their signature dining experience at Ismay's. This is their top-of-the-line restaurant. Menu items include baked escalope of mahi-mahi with olive and pine nut crust parsley; roasted cherry tomatoes, chilled caponata, sweet potato wafers, and balsamic reduction; and gratin of shrimp, crimson grapes, fresh dill, and champagne cream. Incidentally, I had the grilled beef mignon and sauté of shrimp, fondant potato, lemon, parsley, and white wine emulsion.
Certainly impressive names, but perhaps the most impressive is the name of the restaurant itself.
You see, when the then-unnamed restaurant was being built in 2008, employees overwhelmingly suggested it should be named after one of their own: Ms. Ismay Mason.
Ismay had been with Galley Bay for 45 years at that time during which she'd never called in sick and was a steadfast member of the team and community at large. Five years later, when Ismay finally retired, the tribute to her contribution toward the exceptional vibe of Galley Bay continued with the formation of The Ismay's Foundation which provides for further career training and education within the community.
Back at Gauguin's there the roti of the day, Wadadli battered fish of the day, green curry with coconut and vegetables, Antigua bread pudding with rum sauce, plus salads with local ingredients including romaine, tomatoes, avocado, etc.
Meanwhile just walking through the property you can expect to cross paths with meandering West Indian whistling ducks.
Like the sense of intimacy, the feeling of being somewhere real and true just naturally permeates everything at Galley Bay.
Sun-soaked
No trip to Antigua, the "Land of Sea and Sun," would be complete without spending quality time on one (or two, or three) of its fabled 365 sugar-white, sparkling beaches.
Galley Bay itself is graced with three-quarters of a mile of quintessential Antiguan beach. Perfect sand won't blow in the breeze. Palm trees dot its length providing natural shade. Beds and hammocks dare you to escape their relaxing embrace. And the water… Well… The water looks like this: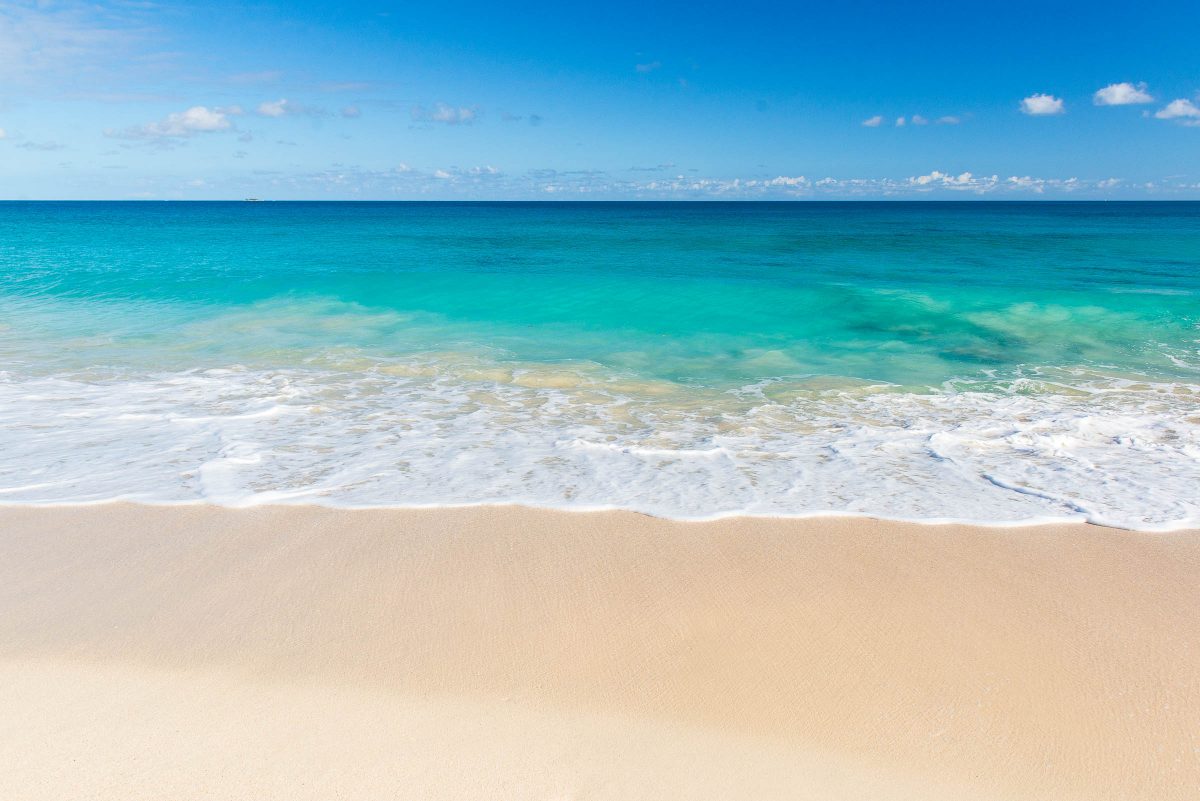 Yeah, Galley Bay Beach is pretty idyllic, but there are two more beaches nearby that are worth tearing yourself away from the view above.
Just to the north, you'll find one of my favorite beaches on the island and maybe even the entire Caribbean: Deep Bay. The ruins of Fort Barrington keeps watch over this incredible, crescent-shaped slice of paradise just adding to the beauty of its turquoise, flat waters. Swimming here is like splashing in the largest, most pristine, natural pool you've ever imagined.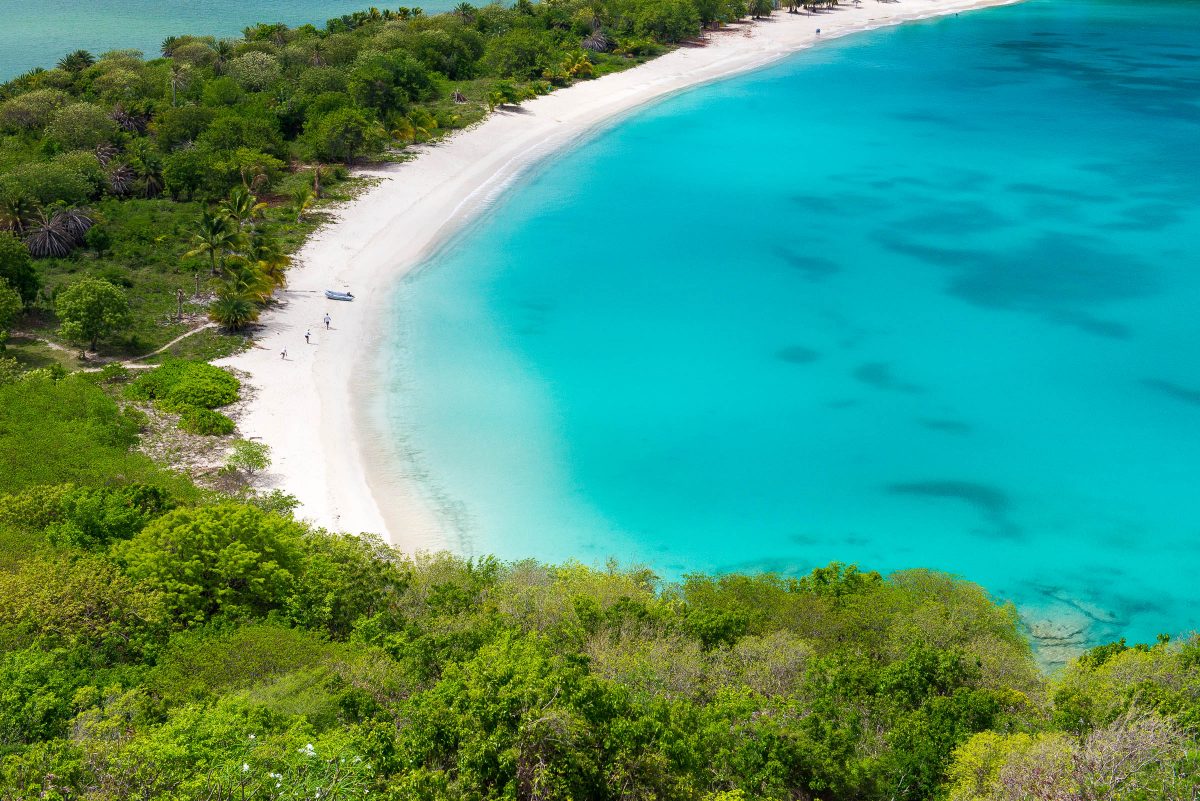 Just to the south of Galley Bay, is Antigua's one-and-only clothing-optional stretch of sand: Eden Beach. Intrepid (or maybe a little fool-hardy) travelers can borrow bikes from Galley Bay to make the trip, but be warned: there are several steep hills standing between you and taking it all off, but, as I found out on my last visit. This just makes the payoff that much sweeter!
Uncommon
Is it the aloe garden providing all natural relief for sun-scorched guests?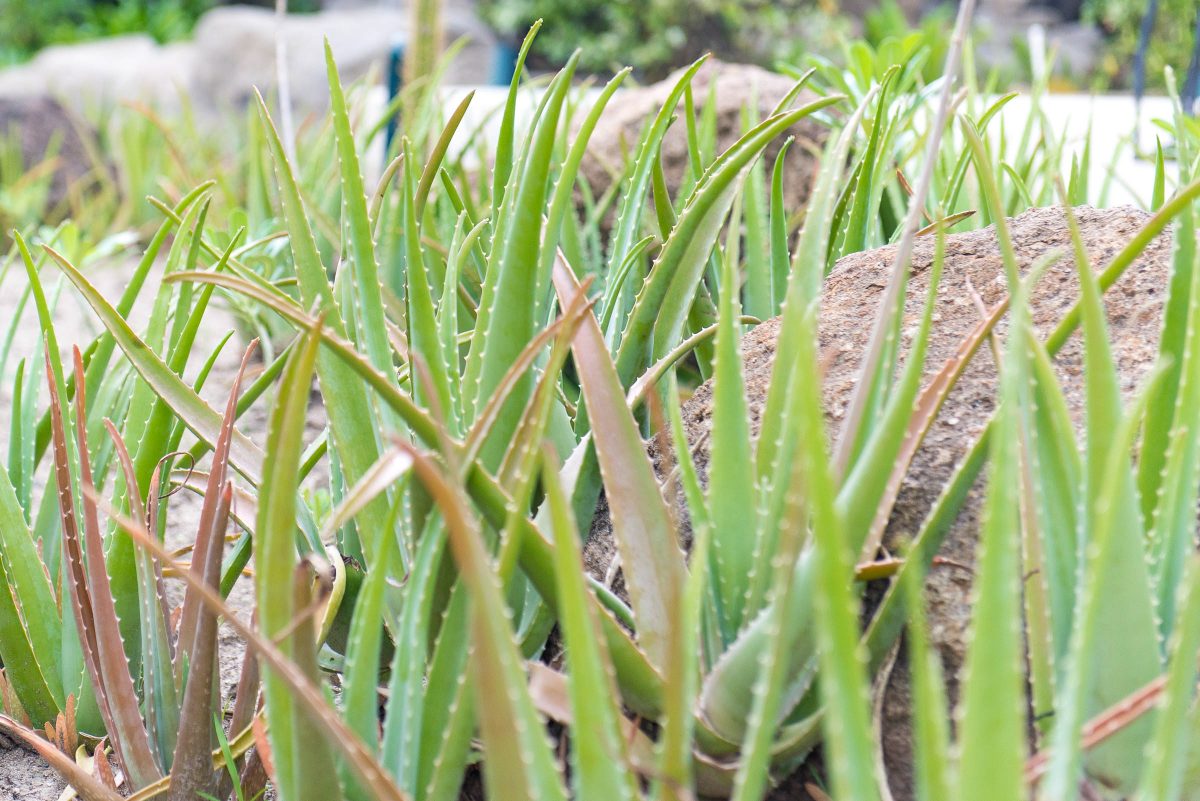 Maybe it's the acres and acres of land set aside for tropical gardens that provides nearly 50% of the produce used on the property—from the mint in the mojitos to the black pineapples for breakfast to the lettuce in the salads?
Or could it be the 50-pound tarpon guests can fish right out of the central saltwater lagoon?
The truth is, it's all those qualities (plus the capable yet easy-going staff) and more that make Galley Bay Resort and Spa such an uncommon all-inclusive island resort.
Packages start at around $940 a night.
Related Posts