My Night of Wild Rum Discovery at Papa Zouk's, Antigua
More so than most anything else, the chance to make exciting new discoveries fuels our constant desire to travel.
A chic boutique hotel hideaway, a virtually unknown stretch of beach, a natural spa well off the typical tourist track – finding and experiencing these gems is what uncommon travel is all about.
For us uncommon travelers who also happen to be rum lovers, the thrill of discovery grows exponentially when we happen upon amazing little rum haunts like Papa Zouk's.
As Patrick noted previously, Papa Zouk's is a fine place for a fine meal. All that's fine, yes, but for sampling rum this place is simply incredible!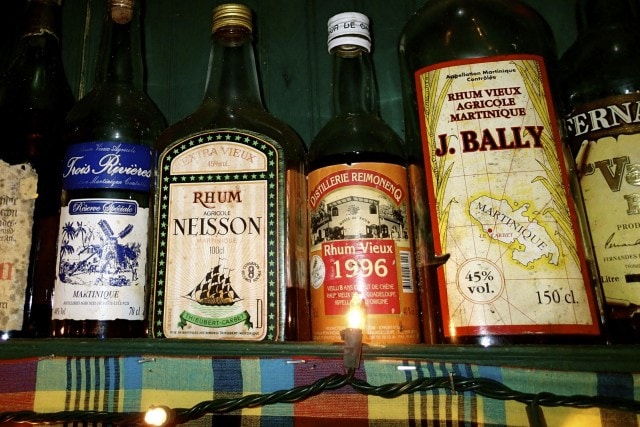 When I wandered in here a couple summer's ago, I honestly could not believe my eyes. Literally hundreds upon hundreds of rum bottles from all over the world sat on shelves stretching behind and beyond the bar.
Some were brand new, as clean and sparkling as the day their labels were affixed, their caps sealed. Others bore closer resemblance to archaeological relics, their labels tattered and worn, a veneer of dust masking the treasure inside.
I was like a kid in a candy store, with the owner, Bert Kerchner, ably guiding my most eclectic rum discoveries to date.
Stroh 80 rum from Austria, Bundaberg from Australia, something called Old Monk from India that's apparently been around since the 1950's, a 1996 rhum vieux from Distillerie Reimonen in Guadeloupe; he even had an ancient bottle of Trinidad's classic Vat 19, the Fernandez brand that presaged the Angostura 1919 of today.
On special occasions, Bert told me that he breaks out a vintage bottle of the rare and highly sought after Rhum Clement Tres Vieux 1952!
For his part, though, Bert was all about the Zacapa XO during my visit. I tried small samples of a good eight or nine rums, sticking mostly to blends completely unknown to me, before finally joining Bert in a nice Zacapa toast.
Running late, as we were, for the night's big CPL cricket match, we ended up leaving Papa Zouk's well before I would've liked. With more than 250 different rums on the shelves, even if I had stayed there forever it probably wouldn't have been long enough…
For more on Papa Zouk's, be sure to check them out on Facebook.
Related Posts