Checking Into Bucuti and Tara Beach Resort, Aruba
Adults only.
I love kids, especially my own. But, when these magic words are in any way tied to my travel plans with the wife… well… let's just say it stimulates travel desires beyond the usual cultural discovery, hiking, culinary explorations, and bar-hopping typical of my solo uncommon adventuring.
So, imagine my excitement at receiving an invitation recently for the wife and I to check out the Bucuti and Tara Beach Resort, an adults only enclave of elegance and relaxation that also just happens to be the premier wellness hotel in Aruba!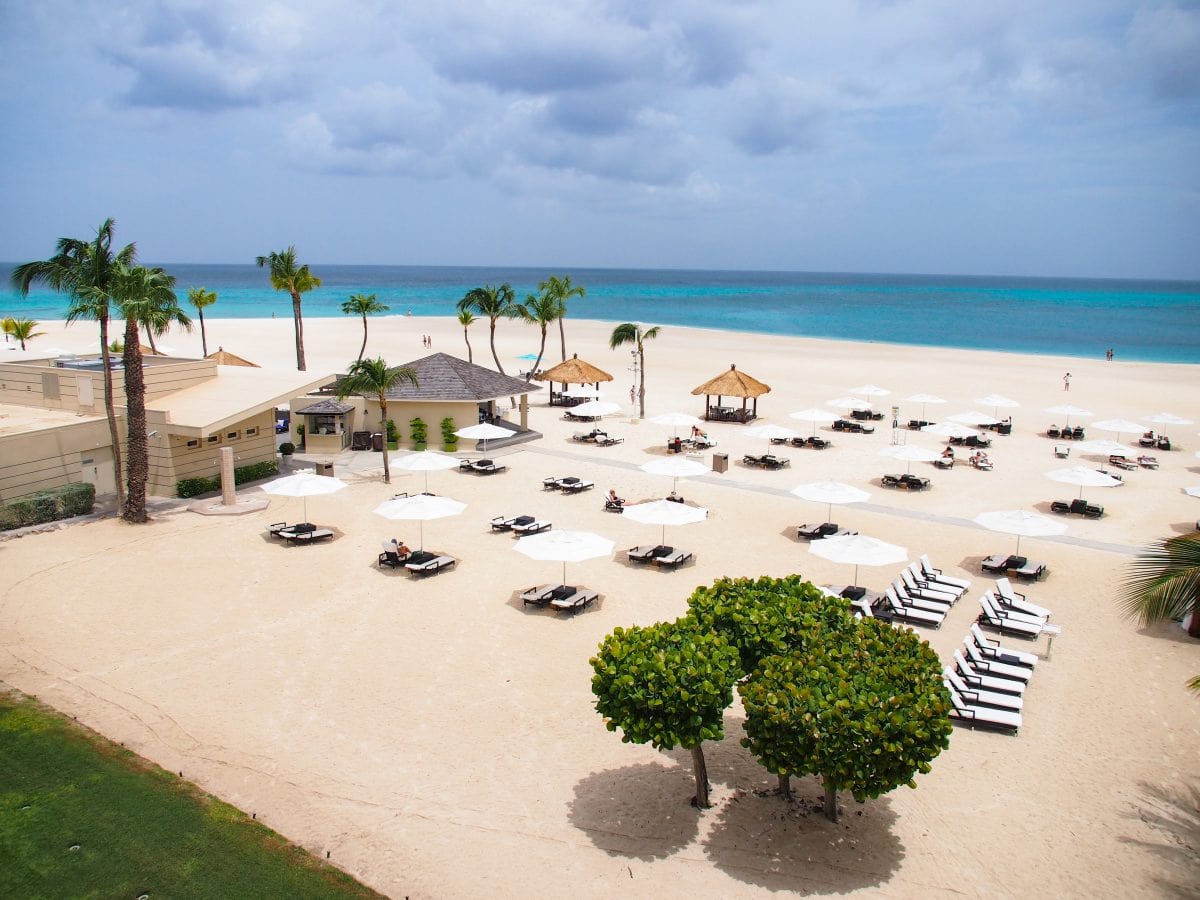 I must admit, though, that I had my doubts that Bucuti could really actually and truly deliver on its adults only promise.
The reason: location.
Bucuti is based in Aruba, about as family-friendly (and often family-filled) a destination as you'll find in the Caribbean. I could not remember a time when any of my numerous trips here over the years hadn't been disrupted in some small way by general kid shenanigans.
The wayward frisbee nearly conking me on the head. The sand kicked up in my face by oblivious kids running by. The screaming baby kept out way past dinner time at the restaurant. I'd endured them all in Aruba before.
Could Bucuti really be any different? I mean, even if the resort adhered to a strict adults only policy, most of the resorts in Aruba sit close together. How could they keep the sounds and stirrings of little guests next door away from us?
Answers were readily apparent as soon as we stepped out on the wide, expansive, and amazingly pristine stretch of Eagle Beach upon which Bucuti and Tara sits.
Yes, there are other resorts nearby that welcome kids, but the beach is so big and broad that it creates a natural separation. Lots of kids were splashing about the surf and in the pool next door, but we couldn't hear or see them at all.
This was all the more impressive as they don't really play any music at The Sandbar, Bucuti's beach-chic restaurant in the sand where we spent a good bit of our lounging and liming time. Waves crashing at the shore in the distance, a passing powerboat or Jet Ski, birds singing, and the breeze rustling through the palm trees that dot Bucuti's stretch of Eagle Beach were about the only sounds we heard; the atmosphere all-natural and eminently soothing.
This is all by design, of course, and very much in keeping with Bucuti's commitment to environmental sustainability and personal wellness. Remember the resort's strict anti-smoking policy (highlighted by this naughty table) and customized wellness program? Yeah, this place is all about helping guests become reacquainted with their very best selves.
This is plainly obvious in the resort's well-appointed gym and spa, as well as through its many healthy dining options and complimentary wellness activities. At check-in they even provide you with stainless steel water bottles to help you stay hydrated without hurting the planet with plastic bottled water. Even better, you get to take them with you after checking out, so you can keep doing your part to save the planet at home, while always remembering your special time at Bucuti with each sip of water.
For couples whose relationships could use a little wellness overhaul, Bucuti has you covered too.
Just about everything here is geared toward couples and romance. Even all the silverware, napkins, glasses, and dishes in our suite were in pairs!
We didn't do much dining in our room, though. The atmosphere and eats at Sandbar and Elements Restaurant were too good to pass up. Our favorites: a succulent fish ceviche enjoyed minutes after check-in and an absolutely scrumptious Chateaubriand dinner (yes, made for two) at dinner.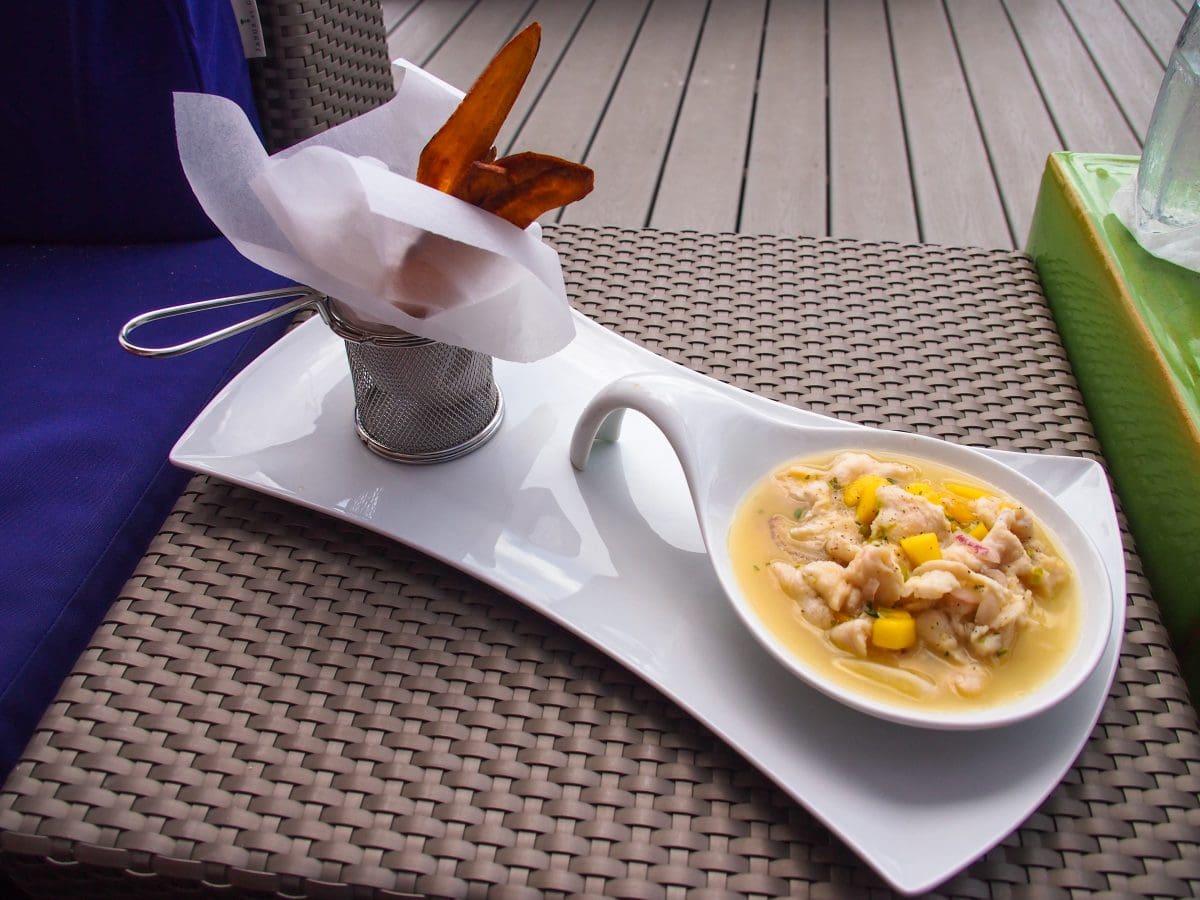 All-in-all, for us parents of teenage boys dealing with the stress of the usual coming of age pubescent ups and downs that challenge families to no end, Bucuti was pretty close to perfect.
These relaxed smiles say it all…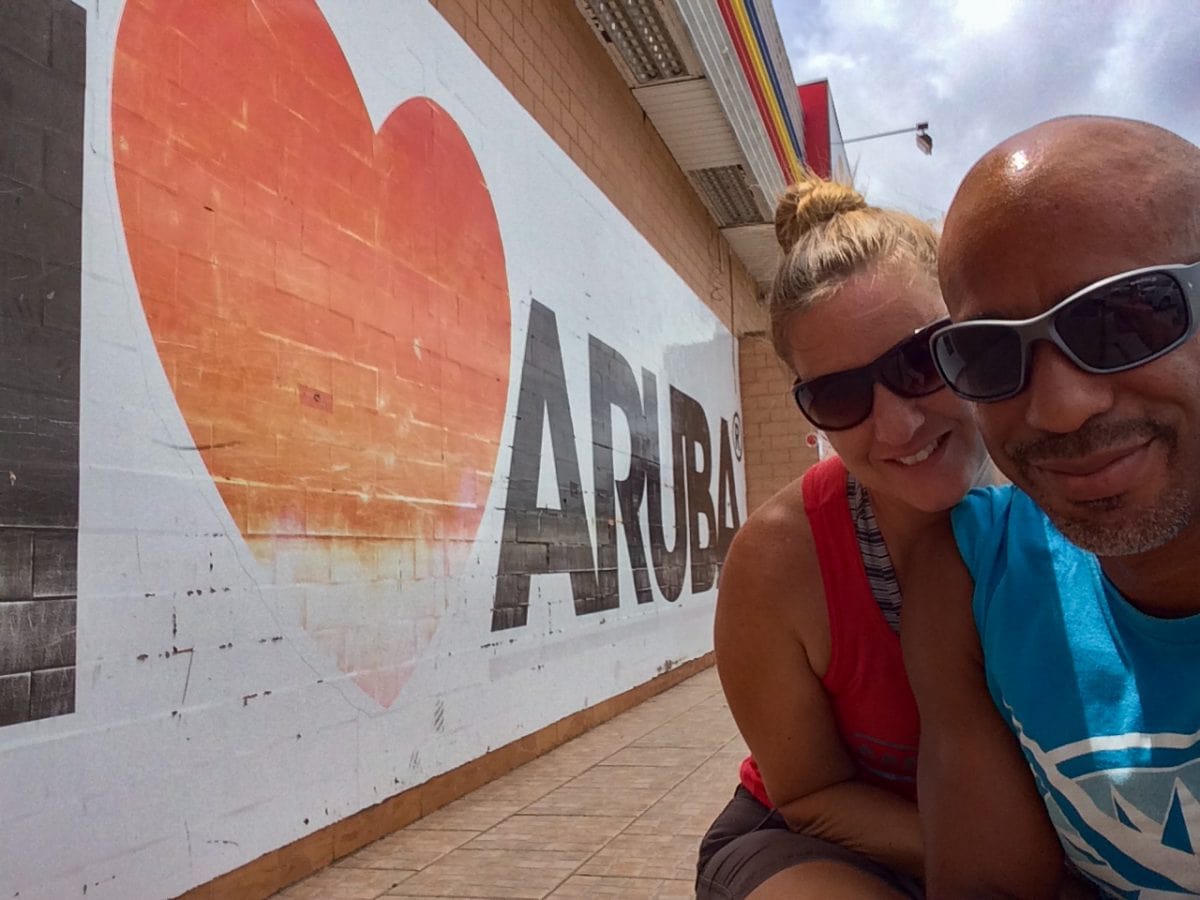 Visit Bucuti and Tara Beach Resort online for more on their special brand of adults-only wellness escape.
Related Posts