Conchi Natural Pool Aruba: How to Enjoy it More Than Most
Everybody's doing it! The sentiment has always served as a warning of what not to do along our travels. Our focus is uncommon, after all. The beaten path, well, that's just not for us. The many persistent voices encouraging us to visit Conchi Natural Pool, Aruba on my last trip with the wife last summer, though, were very convincing.
"It's the best of Aruba's natural wonders," they said. "An amazing place; peaceful and remote… Visit the natural pool!"
Add in the fact that Conchi is a natural pool (our favorite type!), and we just couldn't say no.
So, at the crack of dawn on our first full day on-island, we set out on what we hoped would be the adventure highlight of our trip!
Upon arrival at the visitor's center at the Arikok National Park, we were immediately encouraged we'd made the right decision. The reason: Stanson Tromp.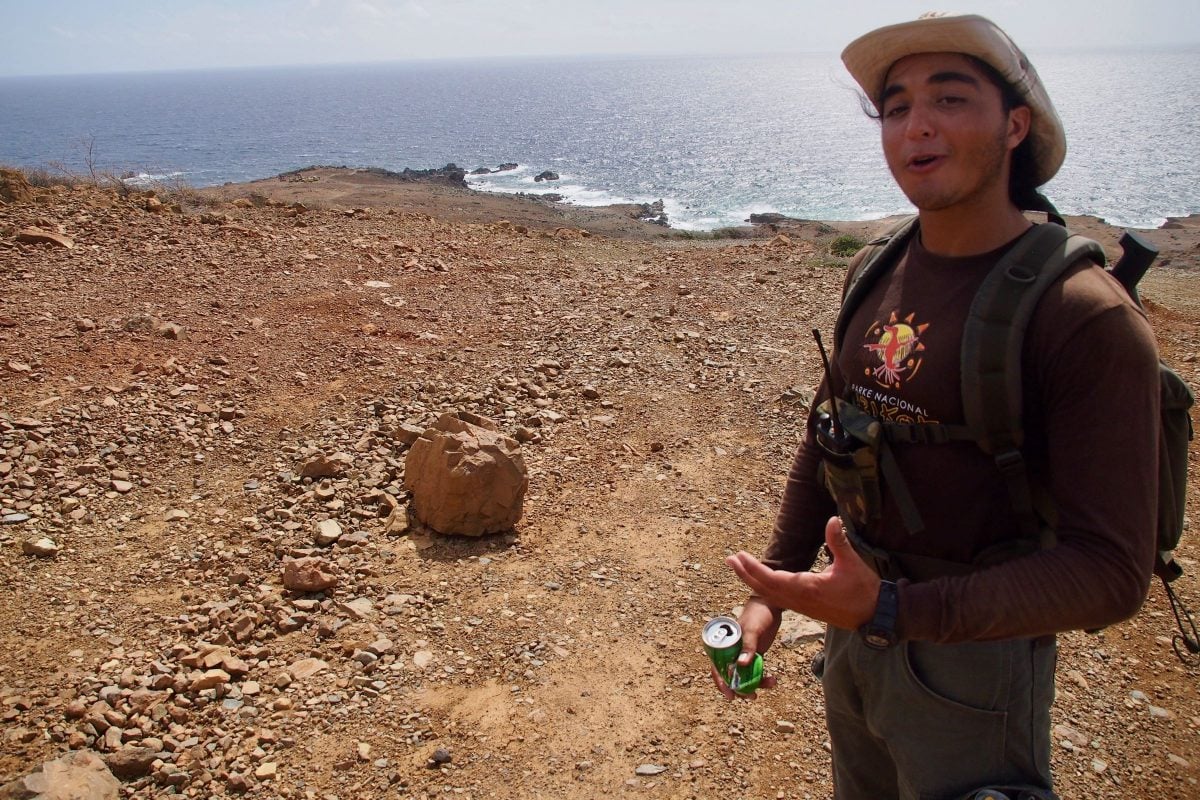 The young energetic ranger who'd serve as our guided tour hike carried a pleasant, carefree effervescence we found warm, welcoming, and appealing. He was talkative and full of information; an obviously proud Aruban dedicated to showcasing the special gifts Mother Nature reserves for his island home. We were in good hands.
The trek, as well, appeared to hold a lot of appeal. Stanson told us we could expect a moderate hike marked by inclines that weren't too steep, paved, and dirt road sections, beautiful views of the whole island, and a refreshing dip at the end.
What could possibly go wrong?
(Yeah, I'm getting to that…)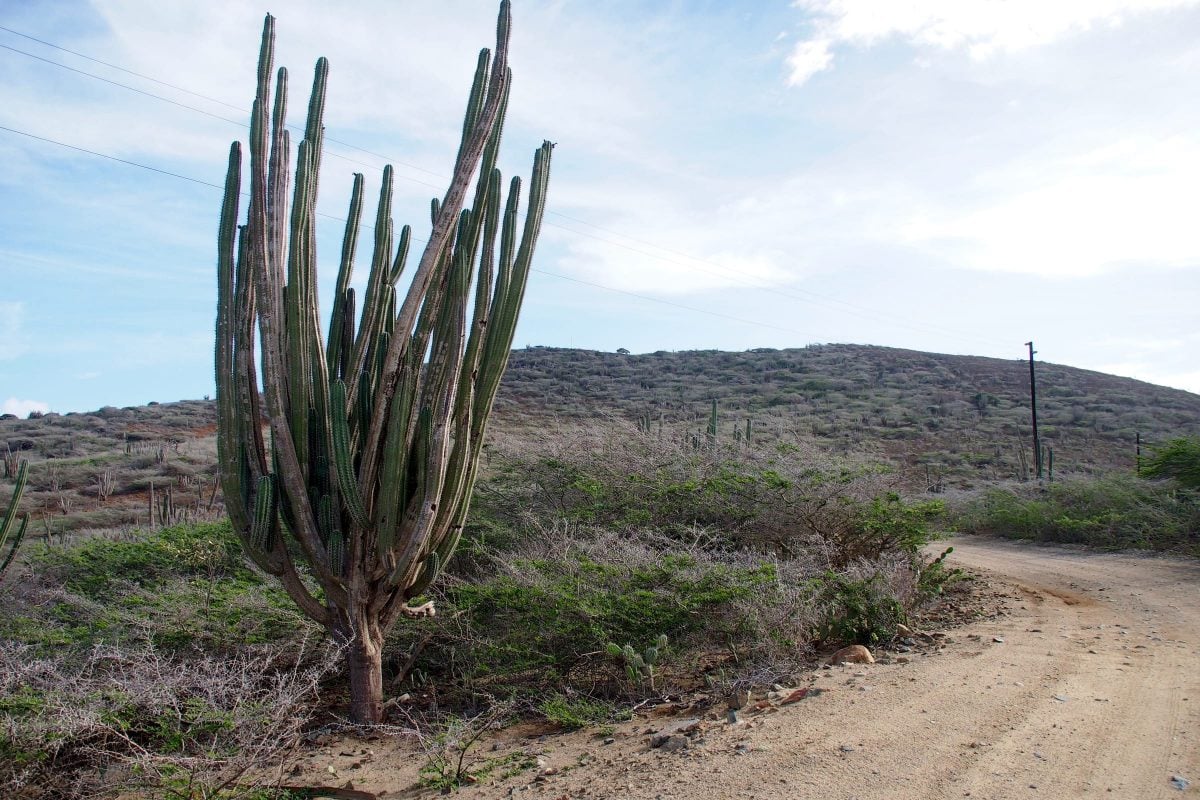 We started out around 7:30 am heading along a paved road up one of those moderate inclines.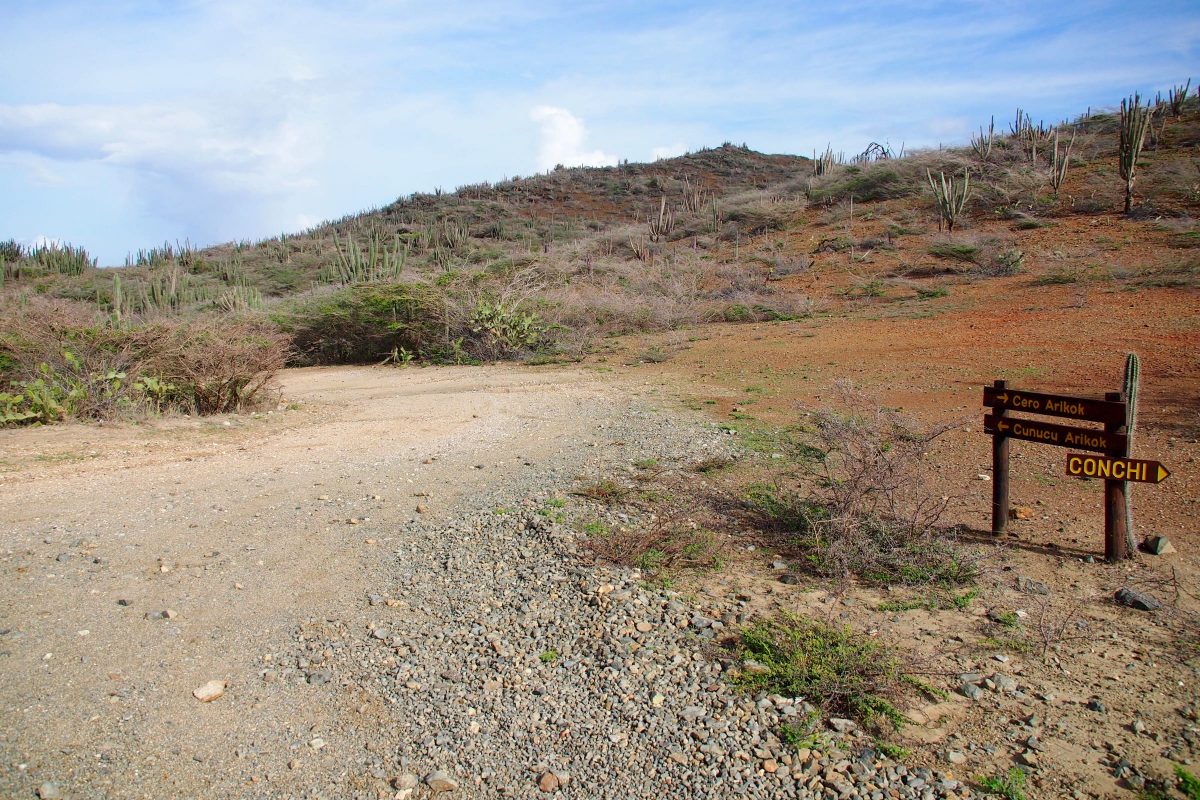 Pavement soon gave way to dirt. The Visitor's Center and all sounds of civilization – motorized vehicles and the like – disappeared behind us.
We were on our own, out in the desert wilds of Aruba.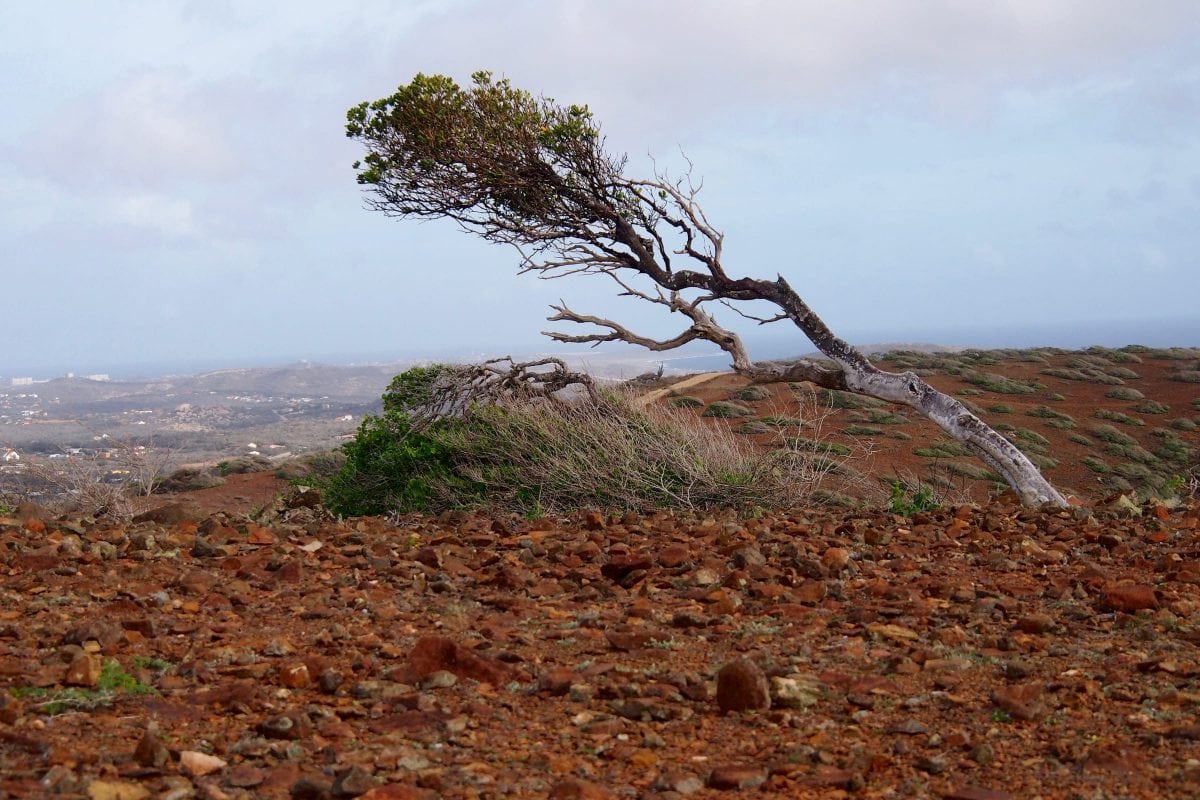 True to Stanson's promise, views from the highest elevations along the trail stretched almost the entire span of the island. We could see the shoreline along Eagle Beach and the Bucuti and Tara Beach Resort from whence we'd come. We could see the old oil refinery area in San Nicoholas, where we intended to stop in at Charlie's later in that day. We could even just about make out a faint shadow of the northern coast of Venezuela on the southern horizon.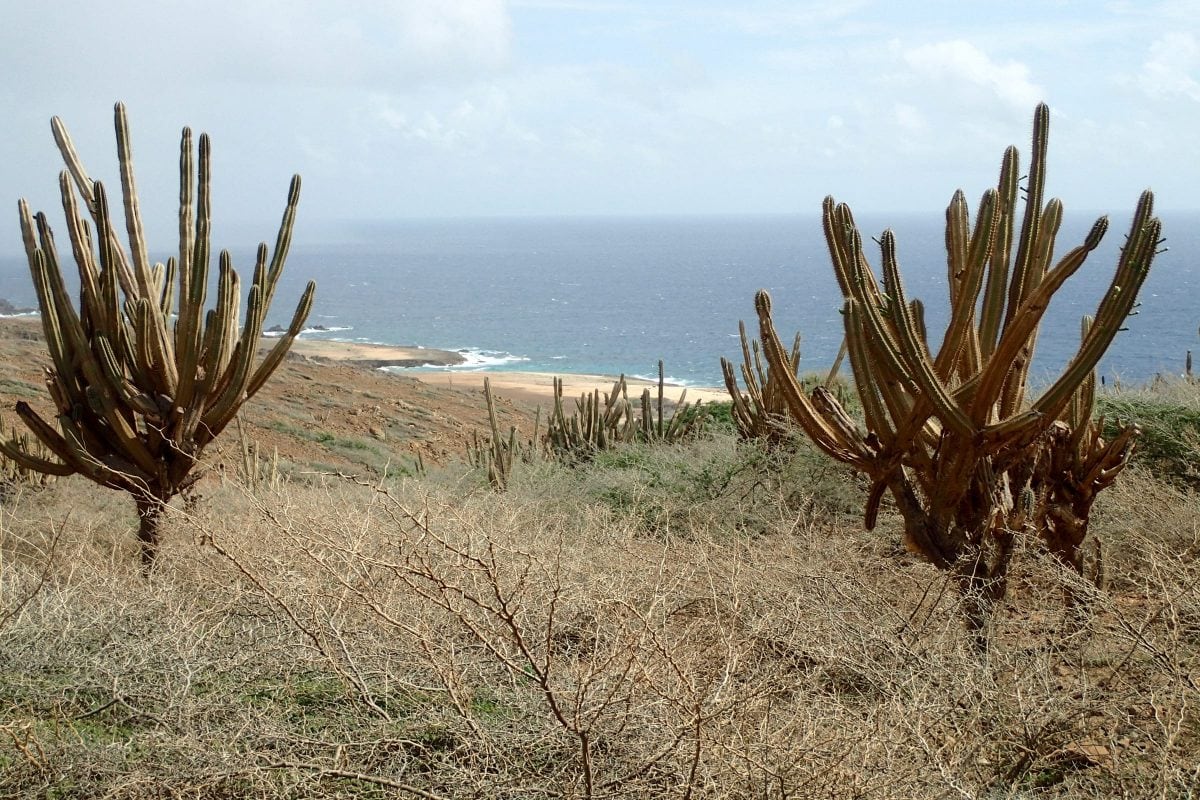 The sights closer to us were pretty cool too. All around us, exotic lizards, birds, and towering cacti kept Stanson busy regaling us with their various backstories.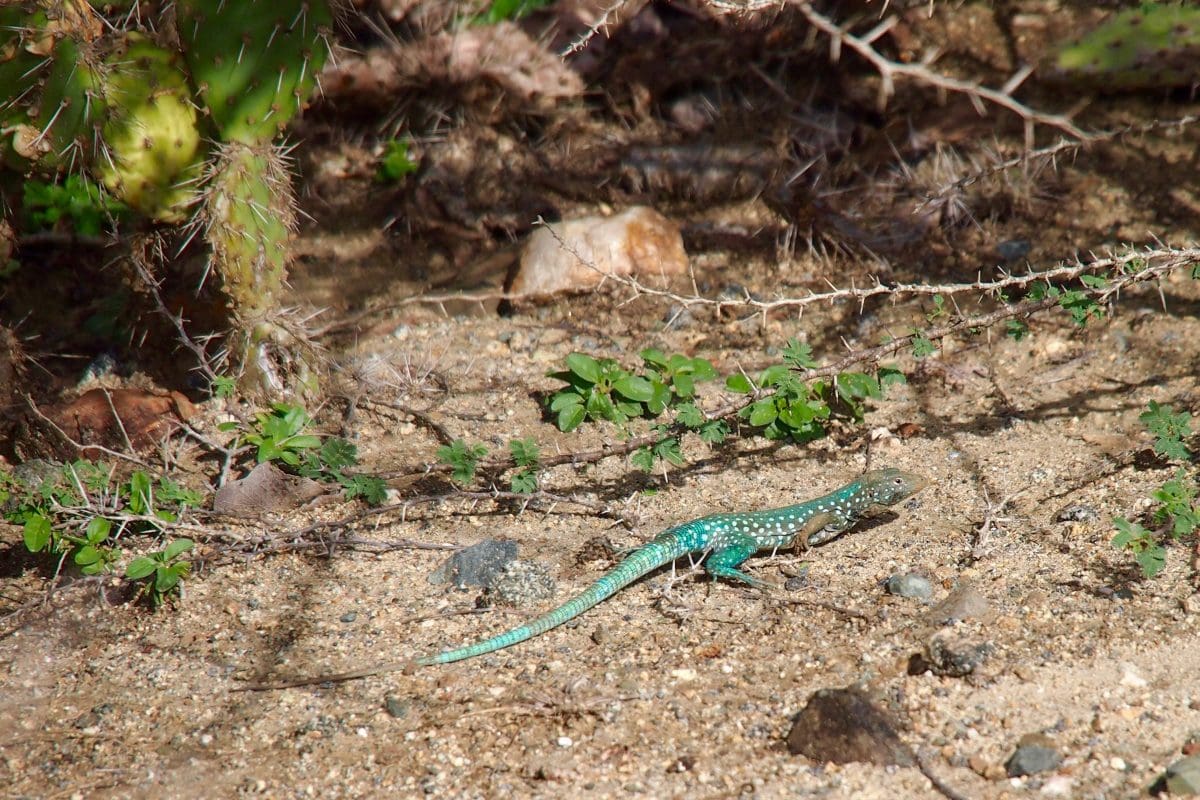 We ate prickly pear cactus flowers, marveled at the rugged terrain, and continued along at an even, unhurried pace. The better to enjoy the journey, nature's treasures, and each other's company.
More than two hours of hiking went by like a breeze as we approached the final hill of our trek.
All the while we'd walked alone through a deserted stretch of coastline; not another soul in sight.
Once we cleared the final hill, though…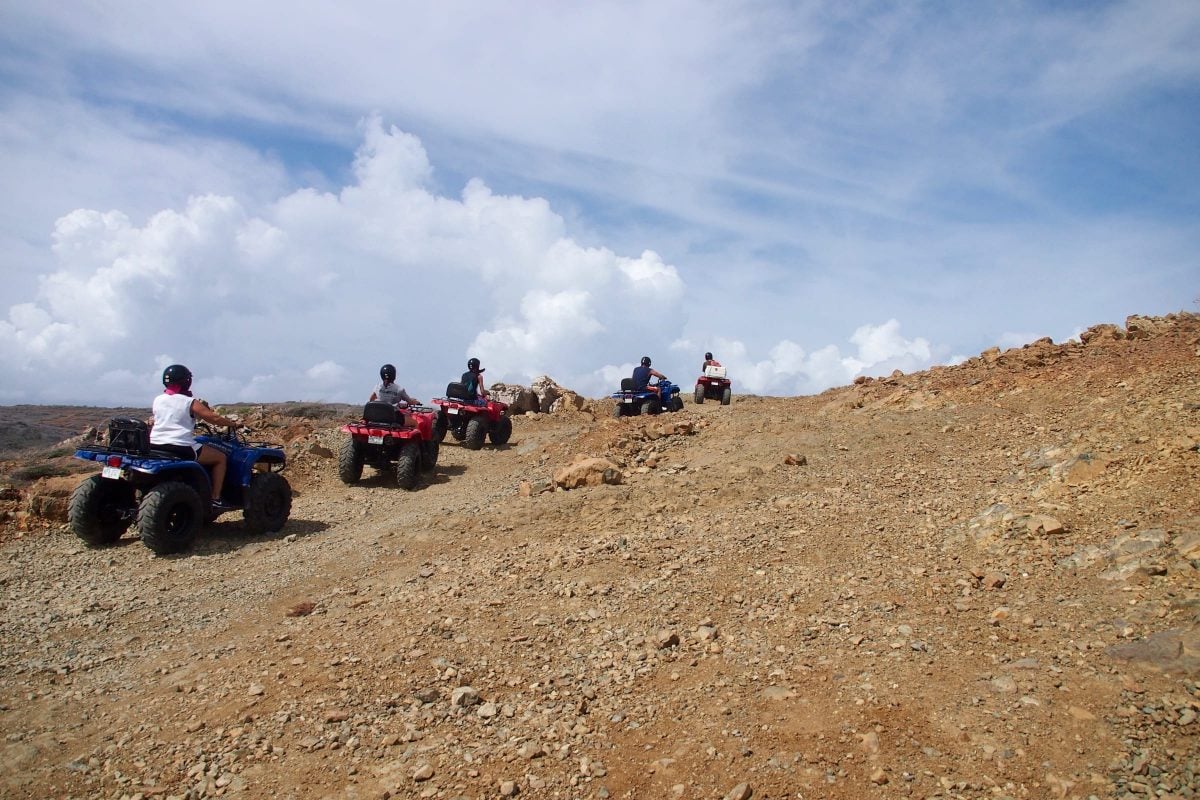 ATV's, dozens of them, suddenly were everywhere. And they weren't alone.
Much of our final descent down to Conchi was spent dodging 4-wheel drive vehicles of varying sizes – ATV's, safari-style trucks, Jeep tours, Land Rovers, horseback riders. It seemed our protected pool at Conchi wasn't as inaccessible as we'd thought.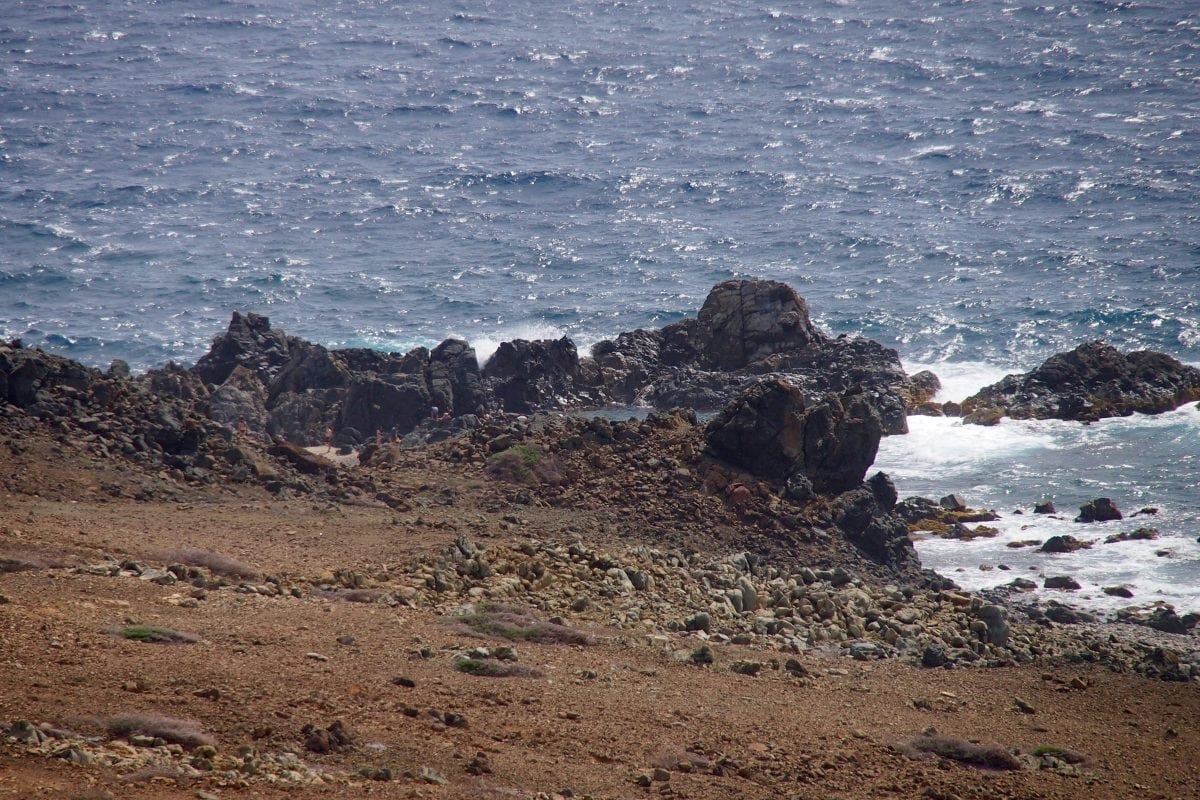 Turns out you can actually drive right up to the staircase in the rock formations surrounding the pool, assuming you have the right vehicle. An element of convenience that made Conchi quite crowded during our visit.
Nevertheless, we strode down the stairway, elbowed our way through the crowd, and enjoyed our dip in the Conchi Natural Pool Aruba…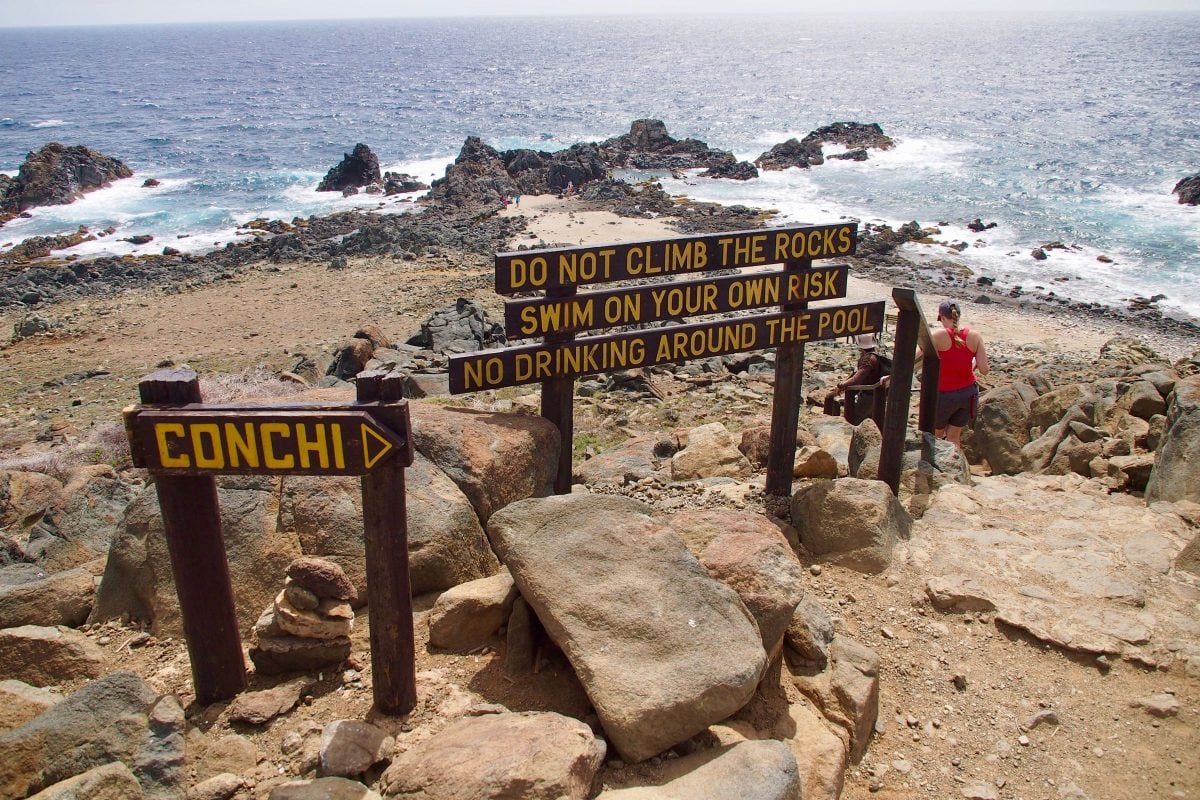 …satisfied in our hearts that we'd earned the special swim more than anyone else there that day. And that it was worth the effort.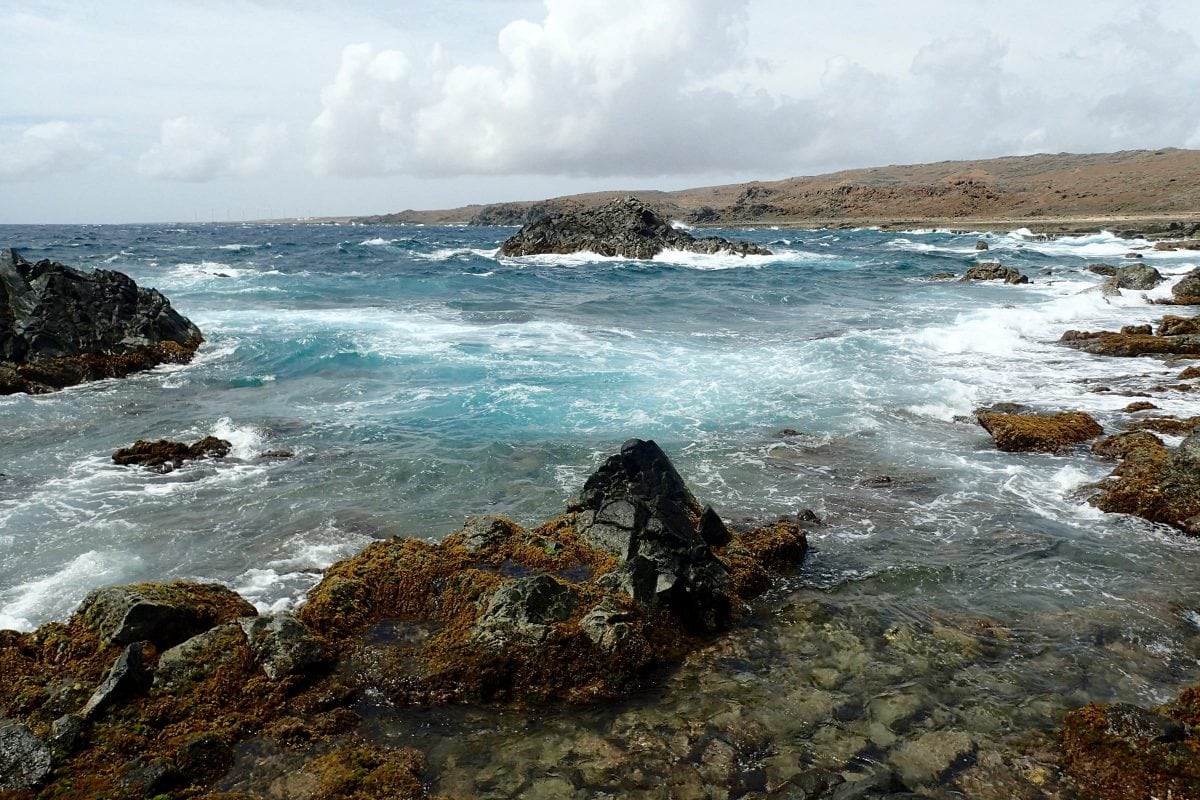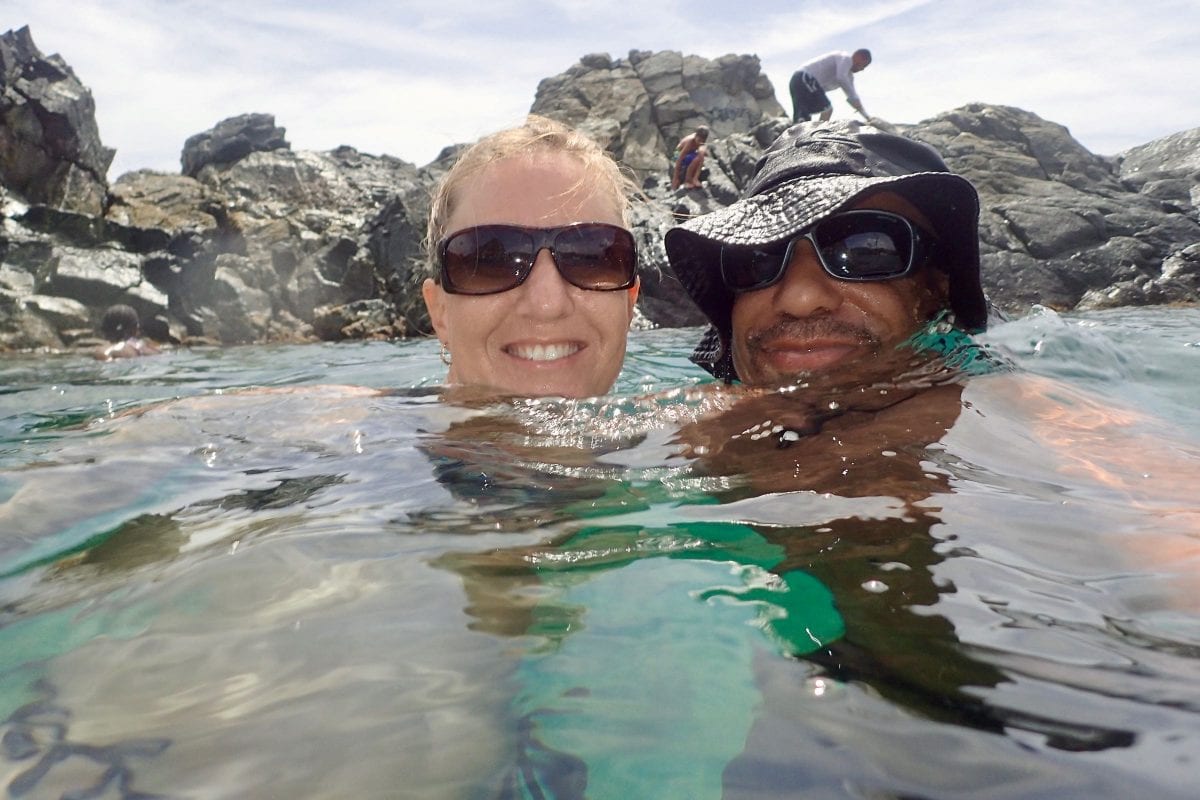 For more information on the best ways to enjoy Conchi Natural Pool Aruba, and everything else in the Arikok, please visit the National Park online. When you go, bring plenty of water, consider water shoes, wear sunscreen and a big hat (there's virtually no shade), and be sure to ask for our buddy, Stanson… especially if you're keen on taking the road less traveled.
Save
Related Posts