Unpacking Aruba – July 2016
I'm just back from my first trip back to Aruba in six years! Did time apart make my heart grow fonder for this ultra-popular corner of the Caribbean? More importantly, would Aruba make the grade for my annual NO KIDS escape with the wife? Here are a few initial thoughts ahead of the usual 10-15 stories I always post stemming from my trips…
The Good, Pt I
I can't say enough good things about Bucuti & Tara Beach Resorts. Set along the choicest spot of Eagle Beach, easily the finest stretch of sand and sea I've ever come across on Aruba, this sanctuary of peace, calm, and romance is about as 180-degrees from the typical Aruba party scene as you can get. Upscale without pretension and BIG on anticipating your every need, this is the kind of resort you never want to leave.
The Good, Pt II
Hiking through the Arikok National Park yields a great many rewards most any way you want to do it, I'm sure, but I can't imagine it being any better or more informative than with Stanson Tromp, a young park ranger who served as our guide. More details on how you can hook up with him coming soon…
The Great
Sunsets in Aruba are simply among the most amazing I've witnessed anywhere. There's something more spectacular to them here, the sun almost always disappearing cleanly over the horizon before an even more fantastic encore of pink, red, orange, and purple fills the skies. In other destinations, it might be easy to skip the sunset show during one or more evenings of your trip. In Aruba, sunsets are a MUST-SEE every single day.
The Bad
I've got two words for the flight attendants of Aruba Airlines: Do Better. The flights themselves weren't bad at all: on-time, comfy seats, breezy boarding process, plenty of head and legroom… nice. The primary flight attendants minding our section of coach, though, seemed better suited to working in a preschool, such was their tendency to scold and belittle for even the slightest misunderstandings. Everyone has bad days, sure, but everyone can also do better.
The Truly Exceptional
Two dining experiences are absolutely not-to-be-missed on any visit to Aruba – Amuse Sunset Restaurant and Quinta Del Carmen. Like the atmosphere at Bucuti, the settings at both restaurants spirit you far from Aruba's uber-touristy side. The cuisine furthers the effect, making the meals here the most magically memorable aspect of our trip.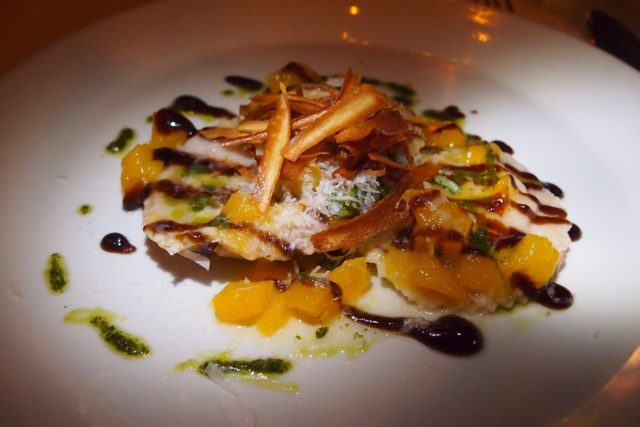 There were more fun discoveries, hits, and misses, of course. We'll have full details of it all to help you make the most of your next Aruba escape in the coming weeks.
Stay tuned…
Save
Save
Save
Related Posts