How Best To Enjoy An Abaco Sunset at Snappas Grill And Chill
Abaco sunsets are extra-special, as we've chronicled before, though I wasn't expecting much from the one I was slated to experience at Snappas Grill & Chill on a Tuesday back in March.
Wonky weather had nothing to do with it either.
The problem for me was Snappas itself… at least at first.
Upon quickly glancing at the exterior facade and inside bar area I immediately got the sense that Snappas would be better placed at a shopping plaza somewhere near my house in Florida. Very little about the place even whispered authentic Bahamas to me.
As an uncommon traveler yourself, I'm guessing you might feel the same when you go here. Never fear, though. Just keep walking past the bar and out the back…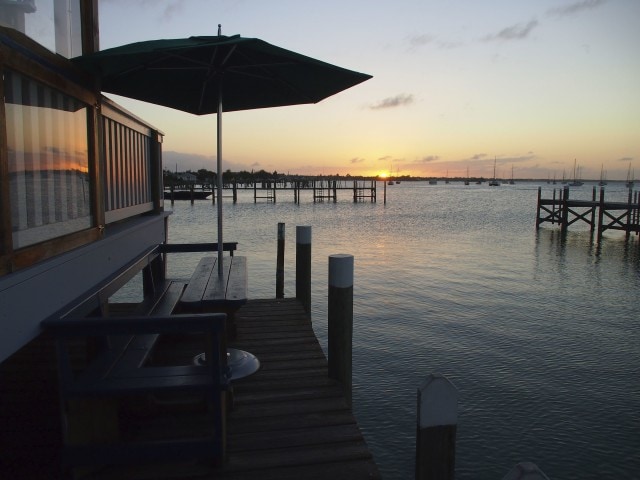 Out here on the marina side I found a couple of small tables with umbrellas, nary another soul, and a beautifully unencumbered view…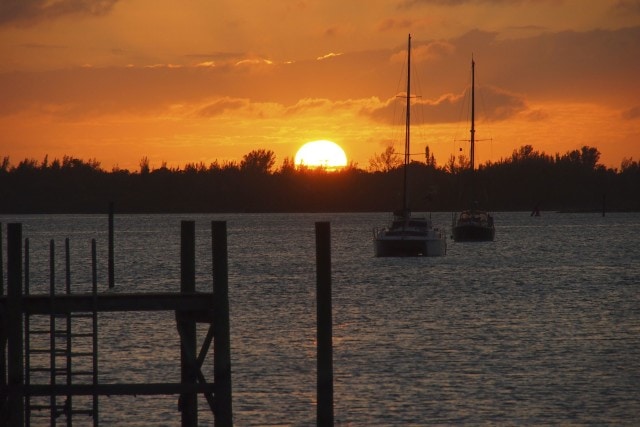 The whole experience was made all the better with a Snappa Shaker…
The signature drink at Snappas, the Snappa Shaker combines a sweet fruit punch with two rums of which I'm not a fan – Myers and banana flavored rum – plus Nassau Royale, a local liqueur made by another rum brand I'm not too fond of – Bacardi.
Maybe it was the incredible sunset, or the nice glass of Havana Club 7 that preceded the Snappa Shaker, but either way the whole thing worked, my Shaker disappearing from my glass in time with the sun.
Snappas is located right on the water in Marsh Harbour, just a few minutes from The Abaco Beach Resort. For more info, check 'em out online.
Related Posts