Hurricane Dorian – How Best to Help Right Now
The scars were more subtle back then. No less recognizable once you knew where to look, mind you, but definitely more subtle. It was May 2012. Hurricane Irene had ravaged through the Abaco Islands just nine months prior. The wife and I were in Green Turtle Cay celebrating her birthday. Aside from a missing jetty in downtown Plymouth, though, it was hard to tell that Irene had been here at all.
Enduring legacies of the storm remained, however. The most prevalent one that we saw was found here inside Miss Emily's Blue Bee Bar.
Six Years Ago – Another Hurricane, Another Flood
Like most everything else on Green Turtle, the historic home of The Bahamas' famed Goombay Smash had weathered Irene in good stead. A closer look at the walls, though, shows just how bad this storm really was.
Notice how the thousands of business cards affixed to the walls don't extend all the way down to the floor? They used to before Irene. Flood waters brought on by the storm rose to a height just above the lowest line of cards we encountered on our visit; somewhere between three and four feet.
That amount of water seemed inconceivable at the time.
Hurricane Dorian – Beyond Inconceivable
Now consider the estimated 23-foot storm surge that Hurricane Dorian unleashed on Green Turtle, the rest of the Abacos, and Grand Bahama Island over the past few days…
No words can truly place that level of catastrophe in any kind of fathomable context.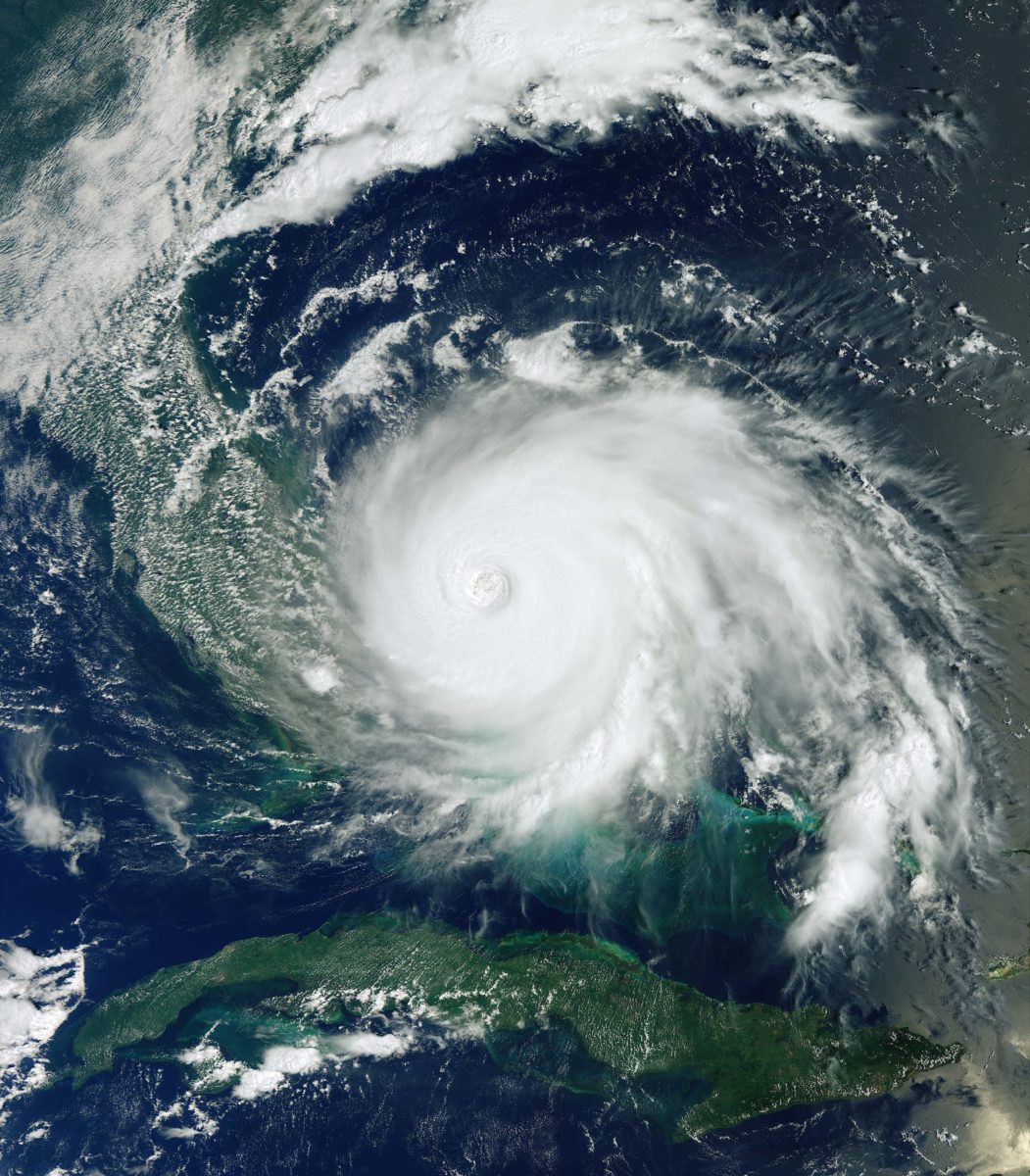 We made a lot of great friends on that trip to Green Turtle Cay. Same goes for subsequent visits that Patrick and I have made to other parts of the Abacos – Great Abaco, Man-O-War Cay, Lubbers Quarters Cay, Elbow Cay, Great Guana Cay. Same also goes for our visits to Grand Bahama Island and Deep Water Cay.
Bob Davies and his beautiful family in Grand Bahama Island. Patrick Stewart at Cracker P's. The gang at Billy Joe's. Annie Albury at Albury's Sail Shop. Everyone at the Abaco Beach Resort…
Our friends are your friends too, of course, a truth that underscores all that makes the service we provide here so special and unique. By introducing you to amazing people all over the Caribbean, we help you travel through and experience our islands just as we do.
Now our friends in The Bahamas need our help.
How Best to Help Right Now
Over the coming days, weeks, and months, we hope to share details on ways in which you can directly help our mutual friends in the Abaco Islands, Grand Bahama Island, and surrounding areas impacted by Hurricane Dorian. Lots of different materials will be needed over the long haul. Food, clothes, building materials, water, medicine; you name it.
For right now, though – today – the very best thing you can do is to DONATE MONEY.
While some supply ships and aircraft are making their way to severely affected areas already, compromised airports and marinas make it virtually impossible for large scale shipments to get through at this time. It will also take awhile for the distribution logistics to get organized.
By sending money today, you ensure that your goodwill will have an immediate positive impact on rescue missions still ongoing throughout the Abacos and Grand Bahama. Contributions made to disaster relief organizations right now are being used to purchase fuel for rescue aircraft and boats, the continued operation of which is saving lives.
What follows is a list of trusted organizations to which we'd feel good about contributing. This list will be updated as we learn of more good sources to help out. If there's one you'd like us to list, please let us know. And if you can, please donate whatever you can as soon as you can.
Our mutual friends and their neighbors are depending on it…
Hope Town Volunteer Fire and Rescue
Related Posts