Norman Albury Sail Makers Bag: A Century of Sailing Tradition
Man-O-War Cay might be easy to miss for some visitors to the Abaco Islands. After all, it's one of the few "dry islands" in The Bahamas, a stoic status that runs entirely counter to the rum-soaked excitement on offer at the many popular beach bars found on neighboring shores. (Like here, for instance.) You don't go here to party, but rather to witness, live, and breathe in a unique and enduring side of Bahamian history. That and pick up a Norman Albury Sail Makers Bag.
Finding Norman Albury's Shop
I stumbled in here in early-March at the suggestion of the fantastic people at The Abaco Beach Resort not knowing what to expect. All I knew was that some supposedly marvelous bags were made here. What I discovered, though, went well beyond that.
Like all the best uncommon travel experiences, it all started for me with an extraordinary person, Annie Albury.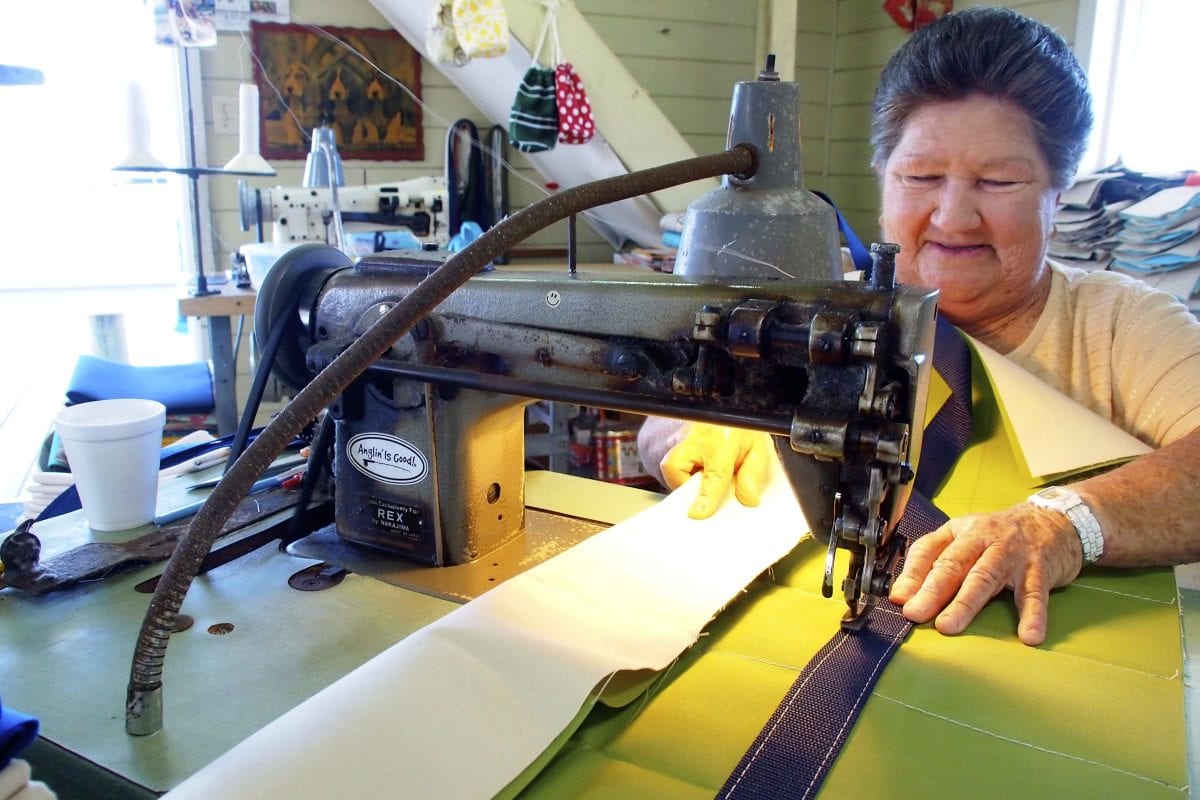 When I arrived, she and two other ladies were busy doing what they do every day, sewing bags together at the rear of the shop, open doors and windows to the sea at their backs.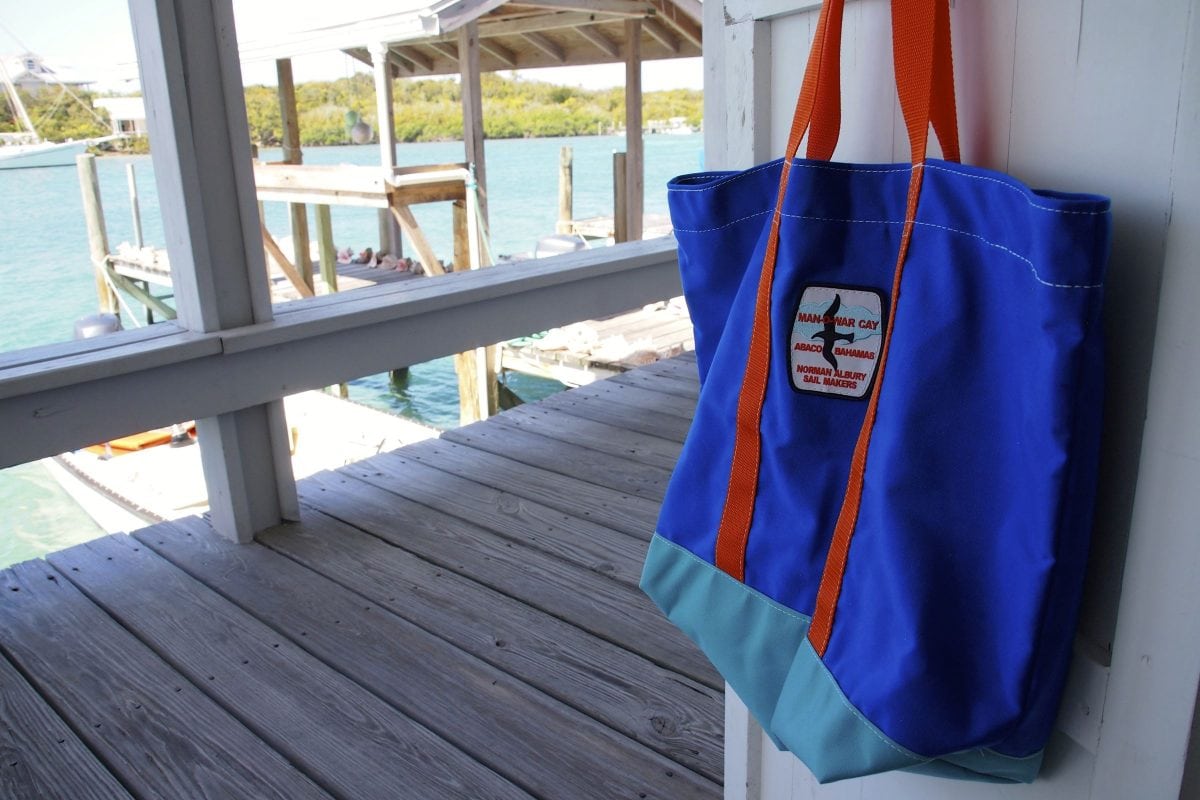 In every conceivable nook and cranny of the shop: canvas bags of all colors, shapes, and sizes; all of them adorned with the signature "Man-O-War Cay, Abaco Bahamas, Norman Albury Sail Makers" logo patch.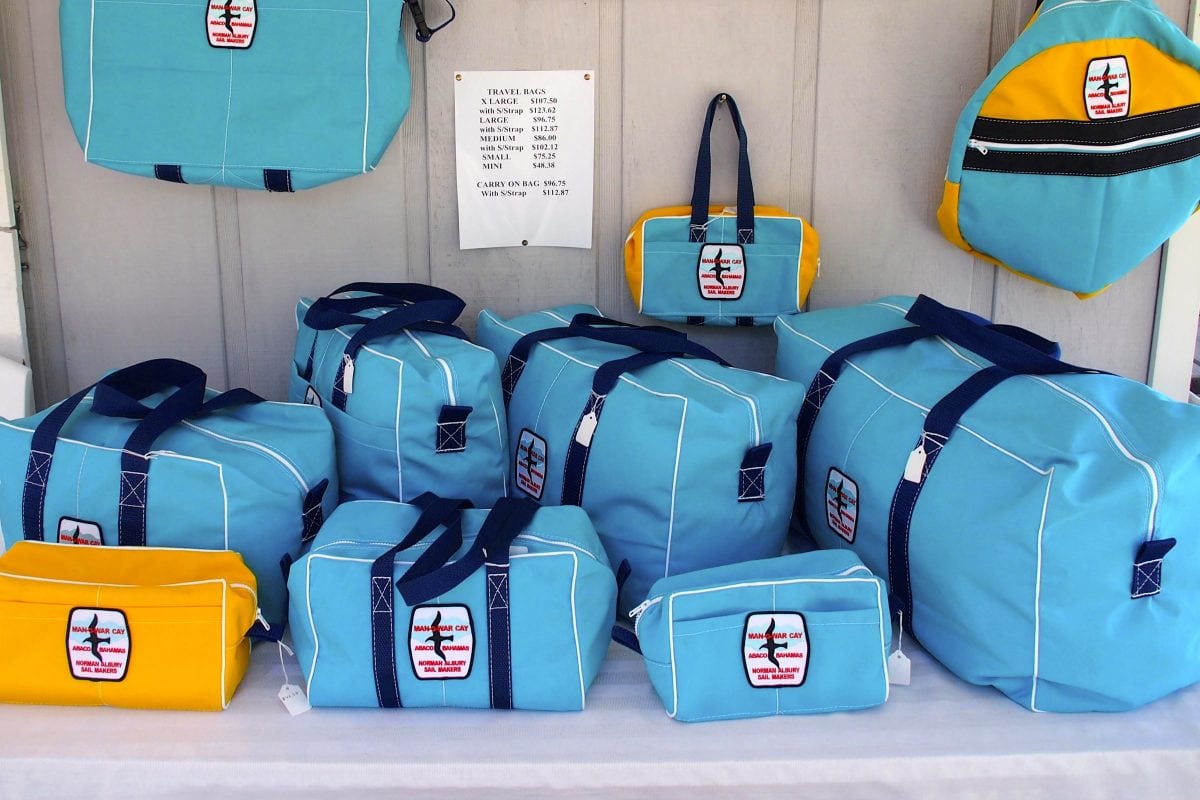 What's so special about a Norman Albury Sail Makers Bag?
I only had to ask once for Annie to run down the whole story.
About Norman Albury, the son of Nathan Albury, the island's original sailmaker who practiced his craft here way back in the 1800s. About Norman's wife Selina (better known as Lina), who used to help her husband sew the sails. About a "ditty bag" Norman once received in a shipment of supplies from Nassau that Lina copied using scraps of sail canvas. About how the popularity of Lina's ditty bags eventually led her to produce larger tote bags and shave kits using ever more scraps.
That's right, Lina birthed the Albury Sail Shop canvas bag business from scraps.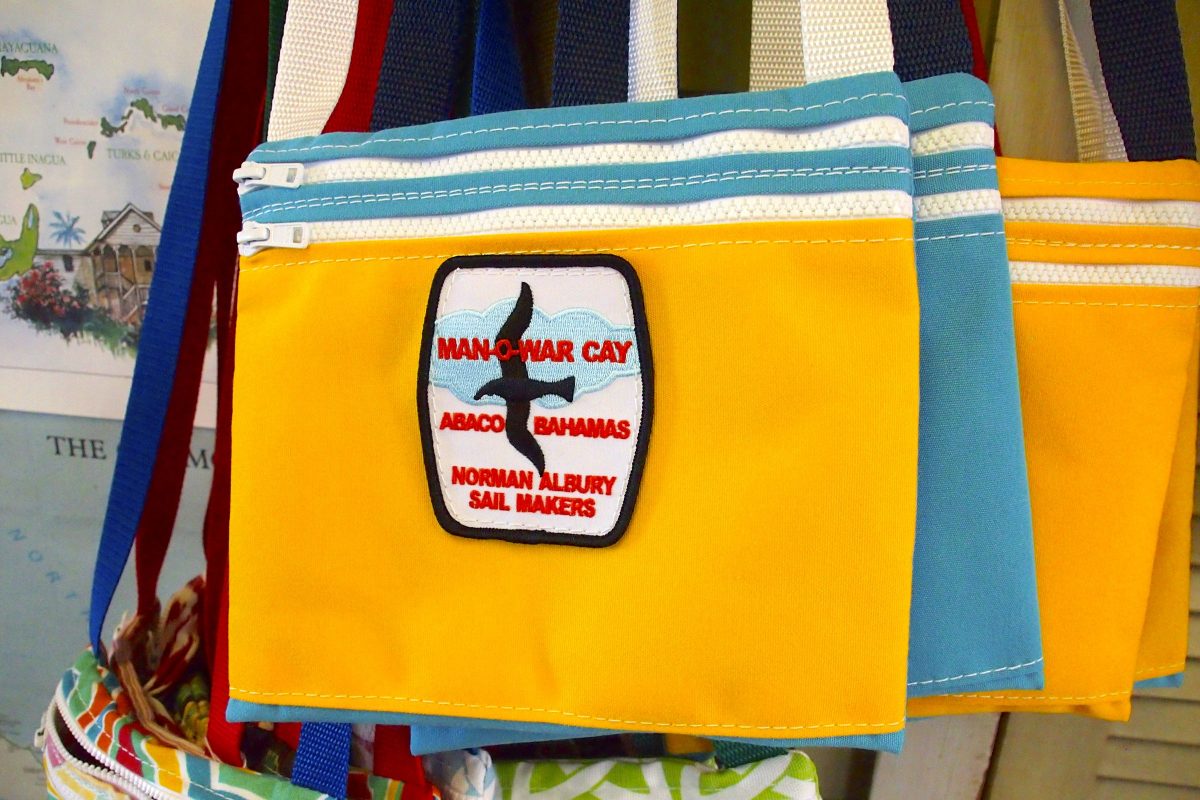 Lina's sewing secrets would eventually get passed down to Annie's mom and then to Annie herself. To date, Annie's been at it for more than 45 years, the tradition staying very much in the family.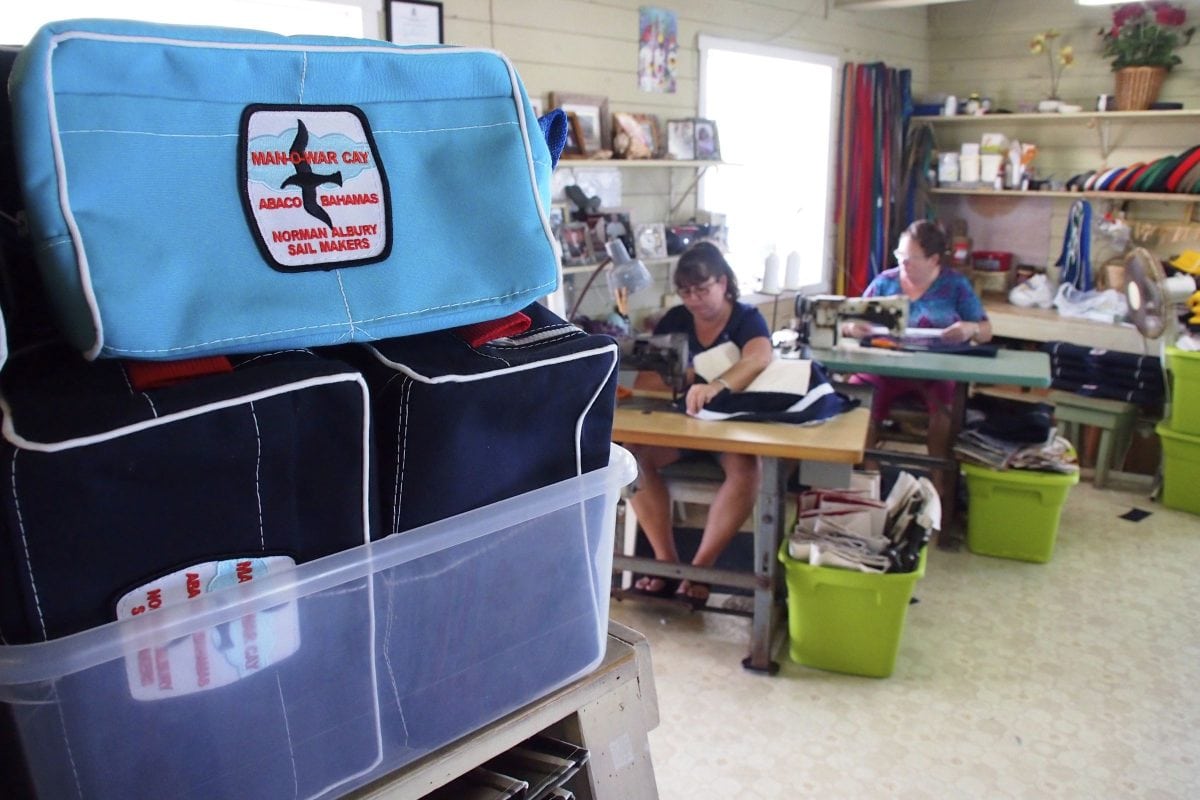 Also staying in the family, the sewing machines. Annie told me the one you see her using in the photo above is the very same one her Grandmother used to create that very first ditty bag so many years ago! It's hard to imagine any product made any more authentically anywhere.
The only thing exceeding the quality of the canvas bags themselves was the warmth and hospitality put forth by Annie and the other ladies in the shop that day. They never stopped sewing, but couldn't have been more gracious and accommodating.
Take home sailing history
Being in the shop listening to the rich history, a cool breeze passing through as the old machines soldiered on, it was way more than a simple shopping experience, and certainly something I'll never forget.
Albury's Sail Shop, like everything on tiny Man-O-War Cay, is very easy to find. Look for Annie when you get there, and please tell her we say hello…
Related Posts