On-Site Abaco: Jammin' Over 'Love Rush' Junkanoo Weekend on Marsh Harbour
Editor's Note: Remember Kelley Gudahl, the former Brooklyn-based corporate drone who, together with her boyfriend Jason, traded in the Real World for an uncommon sailing trip from NYC to Colombia for the express purpose of opening up and managing a hostel? Well, after a slight delay we're happy to say that Kelley and Jason are on their way! Among their first stops in the Caribbean: Marsh Harbour for a little Junkanoo action…
Thousands gathered for the impressive presentation of colorful costumes, dancing, and music in Marsh Harbour for Abaco's "Love Rush" Junkanoo Weekend in late-February. Similar to Trinidad's colorful Carnival, The Bahamas' Junkanoo is a cultural celebration not to be missed. Rhythm inducing beats from drums, horns, cowbells and other rake-and-scrape instruments coax you to feel the rush and move to the beat. The energy and excitement is contagious.
The origins of Junkanoo stem back to pre-emancipation days when Bahamian slaves were allowed time off for the Christmas holiday. Elaborate costumes and intricate makeup were worn to literally mask oneself in order to seek revenge for misdeeds.
Today, though, Junkanoo is all about fun and celebration for all Bahamians and visitors alike. Participants spend countless hours making their costumes by hand around a theme. Papier-mache and cardboard are turned into brightly colored spectacles that can weigh over 200 pounds!
The festival happens all throughout The Bahamas during different parts of the year. This year I was lucky to witness first hand Abaco's "Love Rush" Junior Junkanoo Parade. How these kids are able to wear costumes more than twice their size is beyond me, but it did create quite an exciting show for us spectators.
Schools from all over the Abaco chain of islands made their way to Marsh Harbour to compete. Each school gets to "rush-out" with their parade floats, costumes, dancing and music while spectators cheer along, Kalik, a local Bahamian beer named after the sounds that cowbells make, in hand.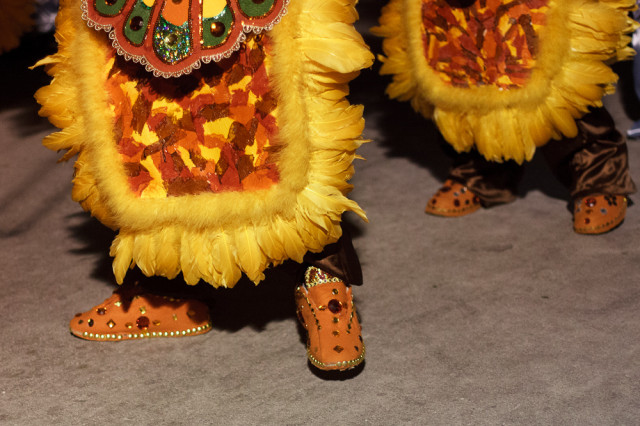 The Junior Junkanoo I experienced is said to be much tamer than the senior celebration where the partying and debauchery lasts all night (and well into the morning). Still, I think the kids acquitted themselves nicely, carrying on their home country's signature cultural expression with panache and style well beyond their years…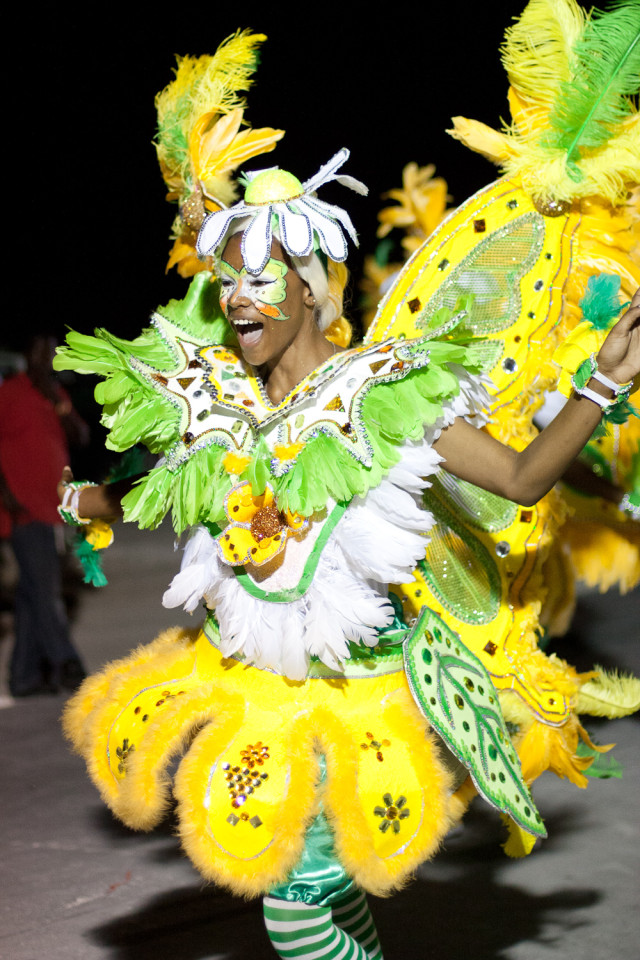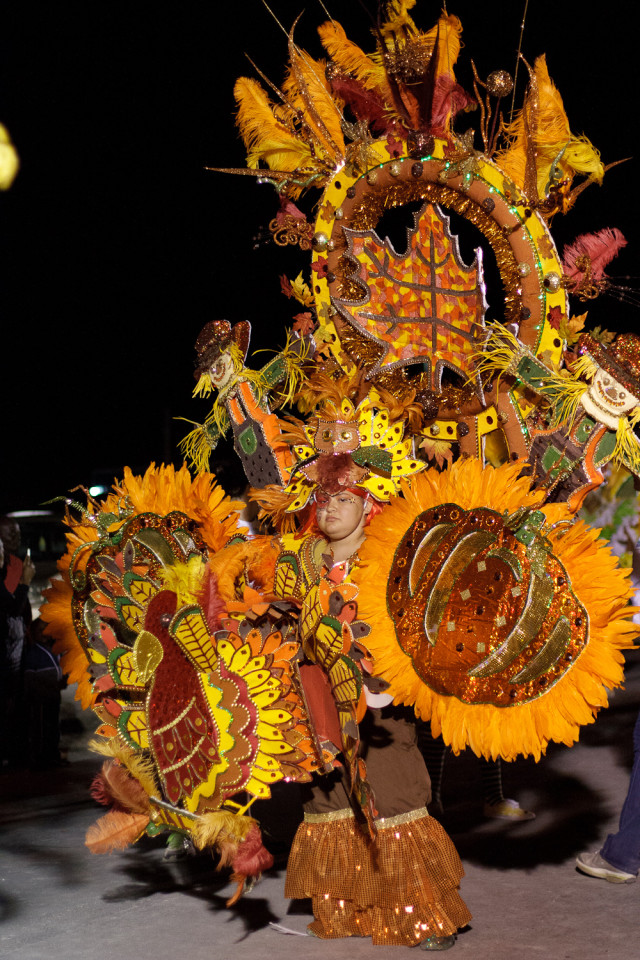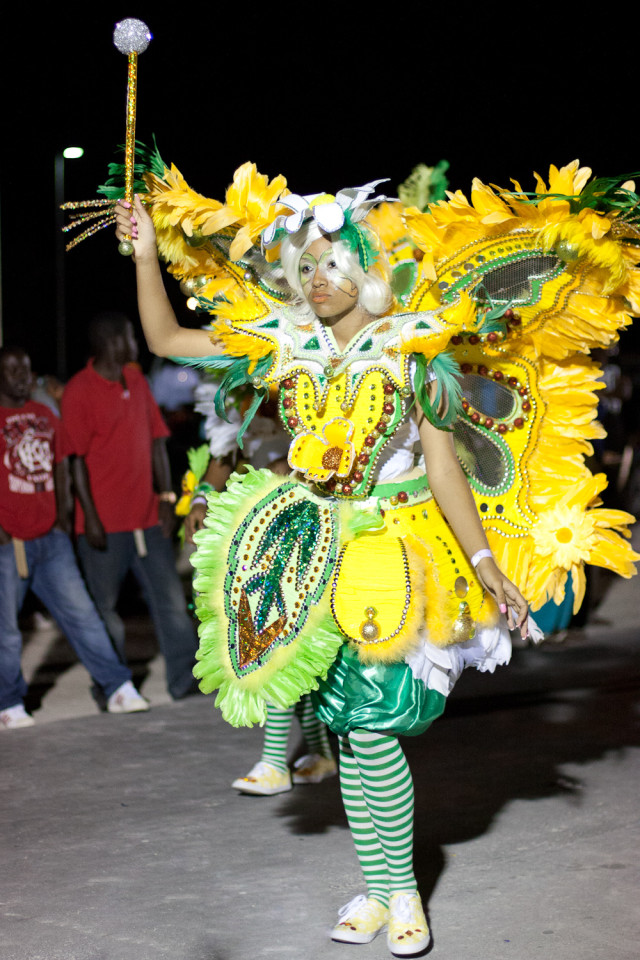 The best time to take in all the Junkanoo fun in The Bahamas is around Boxing Day (December 26) and New Year's Day when the biggest festivals are held in Nassau. Smaller-scale celebrations are held up and down The Bahamas Islands at varying times throughout the year.
To experience the two-day "Love Rush" festivities we enjoyed, plan to be in Marsh Harbour in mid- to late-February. This year's event was held February 21 and 22. For the latest dates and more info, visit The Bahamas online.
Thanks, Kelley! We look forward to hearing more about your travels in the coming weeks and months. If you can't wait for Kelley's next guest post here on Uncommon Caribbean, though, you can always keep up with her and Jason at SailingChance.com.
Related Posts