Uncommon Photo-Op: Capturing the Sunset on Green Turtle Cay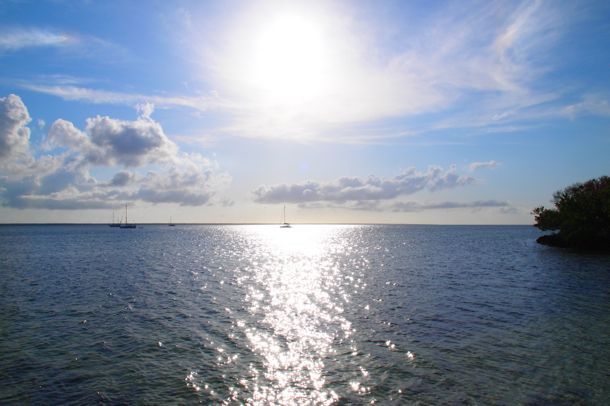 As rewarding an uncommon photo-op as the town of New Plymouth on Green Turtle Cay provides to the photographer with an appreciation for history and architecture, it is the scene that plays out at the end of each day just off her shores that truly took my breath away when I visited earlier this year. As I noted on our Facebook page recently, this was the most incredible sunset I'd witnessed in a long, long time.The scene above, which I captured at Pineapples Bar close to 6:30 pm was just a tease at the amazing show still to come.
From here, I hopped in my pretty pink golf cart and headed toward Sundowners Bar. Signs advertising the great sunset party there can be found all over Green Turtle, so I felt compelled to check it out.
Never got there. The reason: I kept getting distracted with scenes like these…
The last ferry of the day was heading back to Abaco, cutting a path across the harbor directly in front of the setting sun. I'd parked the golf cart by now, intent on grabbing a few more pics before it got dark. Can you blame me? I mean, look at this…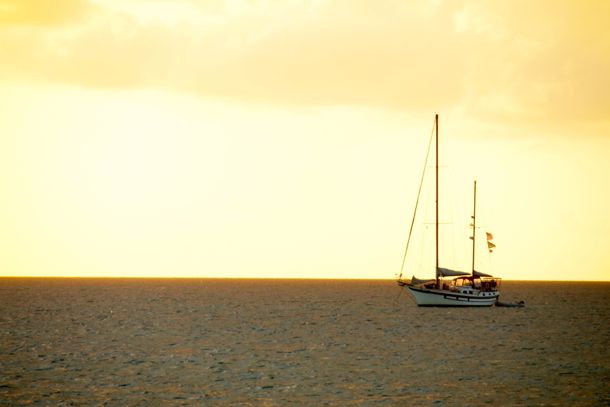 I just love the way this sailboat stands out against a sky seemingly ablaze with the setting sun. I snapped the image from the remnants of a partially destroyed jetty, a photogenic spot in and of itself…
From here, just a few steps from Sundowners, the sunset show only continued to get better…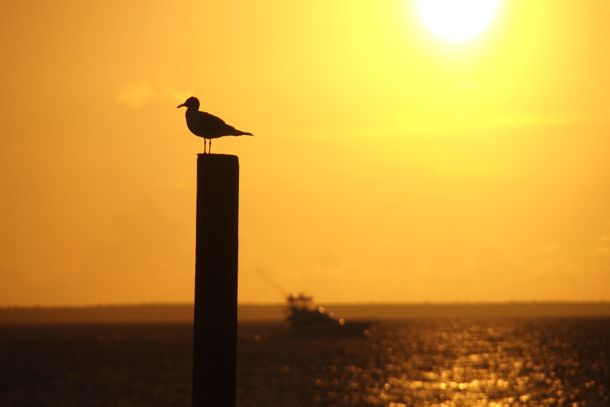 A gaggle of seagulls had joined me, perching themselves on posts that once held up the remainder of the jetty upon which I was sitting. A sportfishing yacht racing the setting sun happened by in the distance. The shadow of Abaco rested just above the sea. The entire scene: resplendent in varying vibrant shades of oranges and yellows til finally fading to black somewhere after 8pm.
I missed out on the party at Sundowners, but in many ways I hadn't missed anything at all…
Related Posts