Uncommon Photo-Op: Cycling Serendipity in The Bahamas
Serendipity.
As someone whose travel adventures are almost always rooted in random wanderings, the happy happenstance of serendipity often plays prominently in my subsequent stories and photos… especially my photos.
Like any travel photographer, I want my photos to be great – not so much in a technical or artistic sense, but rather in a manner that captures the essence of whatever experience I'm trying to relay to you in as honest and transparent a manner as possible.
Nothing's staged or photoshopped, so a little luck often goes a long way toward helping me achieve memorable images. Such was the case when I stopped to photograph the St. James Methodist Church during a recent trip to Hope Town in the Abaco Islands of The Bahamas.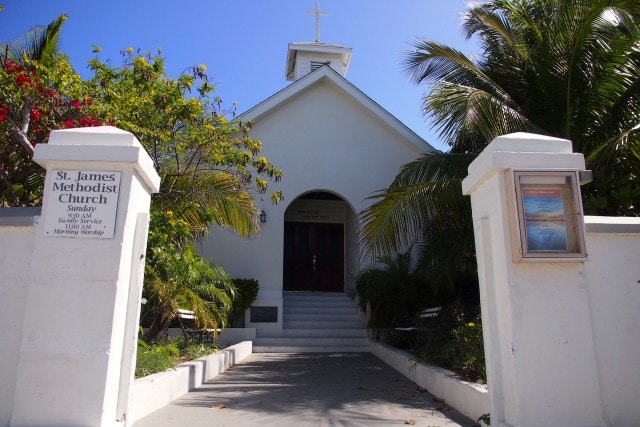 Backing up directly to the Atlantic Ocean, this simple whitewashed house of worship stands out prominently on Back Street just a quick walk up from the Wyannie Malone Museum and the main (upper) public dock. I read somewhere that there was a bit of a funny legend to the church (more on that another day), so wanted to make sure I got a few good images to share in a future post.
I never noticed the lady coming down the road.
Like so many other people I'd seen in Hope Town that morning, she was just casually going about her business by bike, peddling at a steady, if not hurried, pace toward her intended destination. She startled me a little as she flashed in front of me, my lens still clicking away as she passed.
She never looked back and I all but forgot our paths had crossed.
Then, upon downloading the images from my camera a few days later, I found her looking right at me…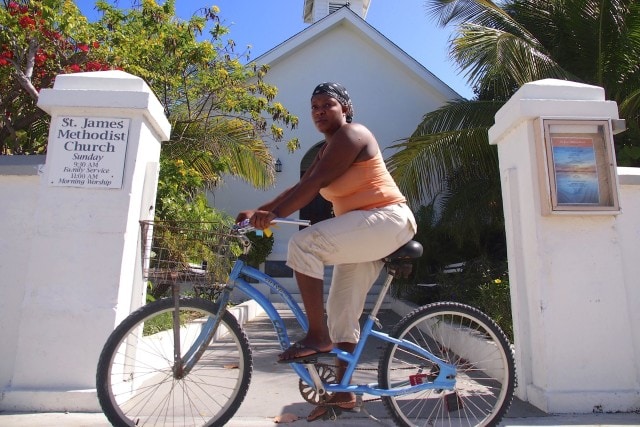 The random authenticity of the moment, that look in her eyes, the way she had her hair tied back in a bandanna exactly as my mom used to do – all these things make this one of my favorite images from this particular trip to Abaco.
Related Posts