Uncommon Photo-Op: More Otherworldly Views Atop Elbow Reef Lighthouse
The Abaco Islands are beautiful from every angle, a truth easily confirmed from the elevated perch afforded by the Elbow Reef Lighthouse. Our initial post showcasing the view from this historic landmark focused solely on my favorite image snapped during a quick visit here back in March. Today, I say we take a virtual walk around the rest of the observation platform, starting with the view above, facing west toward Marsh Harbour.
Just to the right, a single console powerboat hurries toward Hope Town Harbour following much the same path we had just taken from the Abaco Beach Resort…
Turning a tad further to the north, the inlet to Hope Town Harbour stretches atop the boatyard at Lighthouse Marina, an obviously cozy spot to keep your vessel safe from stormy seas.
Take a closer look, though…
Is that a house in the middle of the inlet?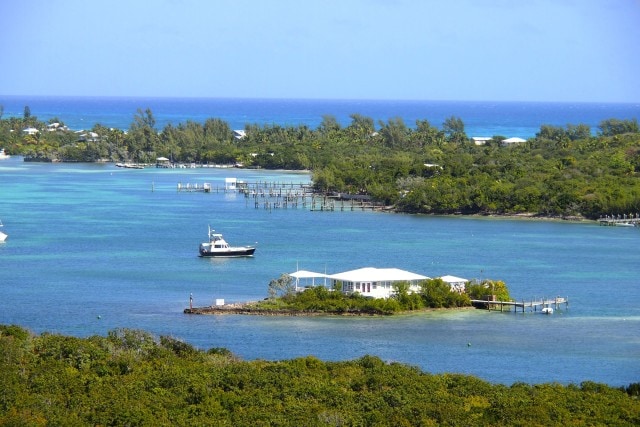 Yes, indeed! That's Eagle Rock Cay, a private two-bedroom/two-bath home surrounded by the sea that you can rent for your next Bahamas travel adventure! (More on Eagle Rock here.)
Now look more to the east toward Hope Town herself. Pretty pastel and white-washed homes and buildings peek out among the greenery, the progressively darkening blues of the Atlantic trailing off into the horizon.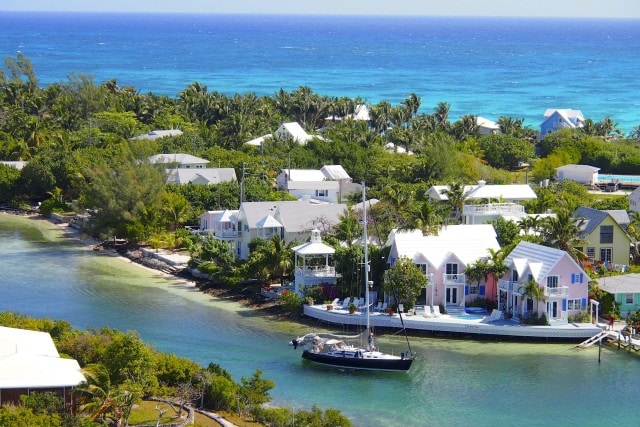 The photo-ops here are really just endless, especially on a crisp, clear morning like the one that greeted us during our time here.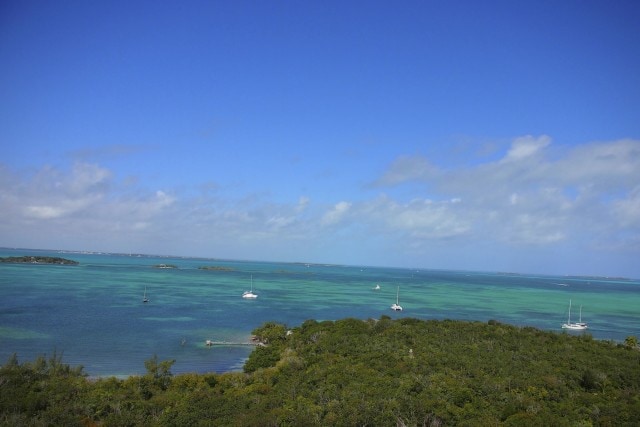 Simply beautiful, all the way around…
Related Posts