Caribbean Wallpaper Wednesday: Barbados' North Coast
Welcome to a new feature here at Uncommon Caribbean we're calling "Caribbean Wallpaper Wednesday." As you might expect from the name, you can now expect a new, gorgeous photograph every week to adorn your computer desktops with and remind you of somewhere you'd rather be… Instead of in front of your computer.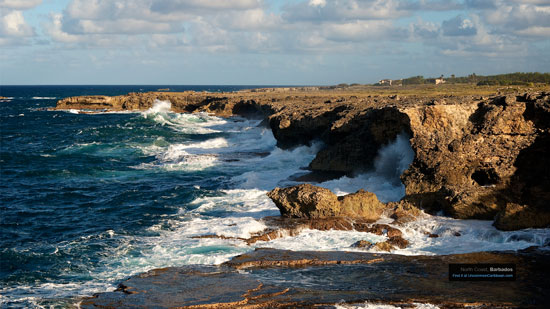 For this week's desktop wallpaper we have one of our photos from an earlier post on the wild northern coast of Barbados. I think Steve was pretty awestruck by what he saw on our last trip—waves crashing relentlessly against jagged and ancient coral cliffs. Now you can put some of that violent beauty on your computer. Just click the image above or the link below to download a file specially formatted for your screen… And begin dreaming of your next Barbados trip! Enjoy.
Related Posts