Caribbean Wallpaper Wednesday: There's No Place Like the Caribbean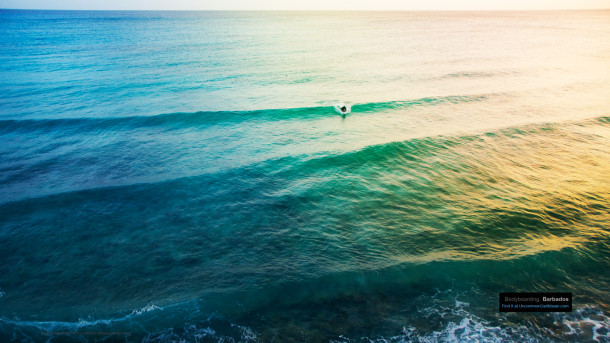 The funny thing about traveling often, by definition, is that there are times when you're not traveling — "often" does not equal "always." So, sometimes you find yourself at home, suffering through the envious emotions drummed up by the travels of others. At times like these, I like to go back through my own photos drowning my sorrows in past adventures.
And in this state of karmic retaliation is how I find myself tonight. Here I am, like a lot of you, suffering through freezing temperatures, pending snowpacalypses, and other miseries of North America's winter season.
Meanwhile, my brother and partner in all things Uncommon Caribbean, Steve, is in decidedly different surroundings. Tonight and for the coming week and beyond, he's in the heart of the West Indies' biggest fete: Trinidad Carnival. All around him the best Trinidadian rums are flowing, gorgeous bodies painstakingly sculpted just for this month long party are gyrating, the hottest riddims are throbbing from larger than life speakers and, well, this is just the beginning. Things will really start hopping next week!
Am I bitter that I'm missing out on all the sexy pageantry?
I'd be lying if I said "no."
At times like these I like to follow the "mind over matter" way of thinking: if I don't mind it, it won't matter! And the best way to to put my mind at ease? Picture myself at one of the many spectacular Caribbean travel destinations I've had the pleasure of enjoying over the past few years.
Tonight, it's got to be Freight's Bay Barbados at sunset. I've spent a lot of time here over the past three years and every night was special. Whether it was sitting on the veranda at my perfect fantasy beach house, wrapping up a surfing session, catching the last rays of sun above a grill stacked with lobster tails, or, as pictured, sliding into the last wave of the day on a bodyboard, this specific time of day in this extra special place is just what the doctor ordered for my case of needtotravelitis.
So, if you're anything like me and want to put the winter woes ahead of us out of your mind, download this week's Caribbean Wallpaper by clicking below. Take a looong look, inhale, exhale, close your eyes and repeat after me: "There's no place like the West Indies. There's no place like the West Indies."
Related Posts