Deal of the Week: Save 40% Off Summer Luxe at The House, Barbados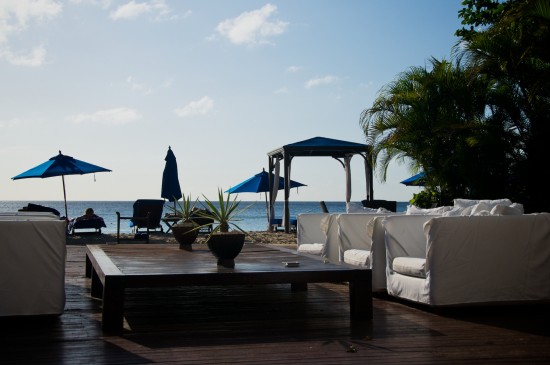 I just checked in at The House here in Barbados , and, put simply, this place is fantastic. From the moment I strolled onto the property, I've had the pleasure of enjoying the height of hospitality with a distinctly Bajan, laid-back elegance. The property is a beauty of contrasts with white washed walls, crisp white uniforms and immaculately clean white furnishings playing off dark mahogany colored floors and blue accents on collars, umbrellas and picture frames. Small, intimate and brimming with a boutique style that would leave most Miami Beach establishments green with envy, The House is a superb place to while away your Barbados days in the lap of luxury and extremely capable hands.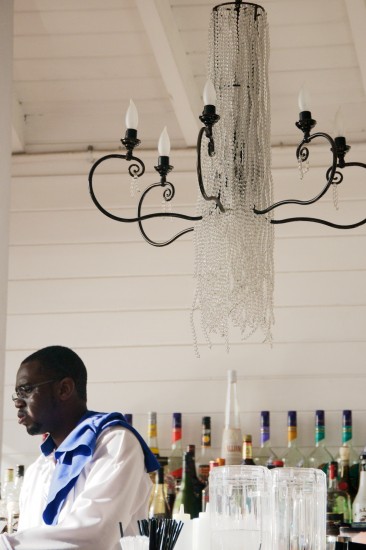 So, what comes next? Well it's time for complimentary tea, then I expect to take advantage of my jet-lag massage, which by the way is included in the price of the room. Then I imagine I'll have a delicious dinner at one of the best restaurants on Barbados: Daphne's, which also happens to be adjacent to the property. Then? Well, after a libation or two in the open air bar, I'll retire to my expertly appointed suite with separate living room, 2 baths and 2 balconies overlooking the Caribbean sea.
But before I start taking advantage of all the goodness The House has to offer, I thought I'd share news of a new sale to help you "Take it to The House" this summer. Here's the deal:
* Savings: 40% off
* Booking Period: March 16 to April 30, 2010
* Travel Period: May 16 to September 30, 2010
With the 40% savings, rates start as low as $398 per-room, per night for a nice garden view junior suite based on single or double occupancy. Rates are valid on stays of three nights or more, subject to space availability, and include the amenities I already bragged about above, as well as taxes and service charges. Bottom line: deals like this don't hang around forever, so you'll want to move fast to get in on the savings.
For reservations and more information, visit www.eleganthotels.com, or call 1-888-996-9948, or from the UK 0-800-917-3534.
I'm off for "tea." cheerio!
* The information in this story was accurate at the time of publishing. All rates and specials are subject to change at the travel provider's discretion.
Related Posts