Friday Happy Hour: The Wanted Man, RL Seale's Old Brigand Rum
Pirates. I've made it pretty obvious around here that I don't like pirates. They're filthy, smelly, brutal, lice covered wretches who, through some unlikely twist of history, gained a fun-loving, even kid-friendly, role in today's pop culture. (Seriously, who are the pop-culture pirates of tomorrow? The Taliban?) So, you might think when presented with another rum bottle adorned with yet another scoundrel in an eyepatch that I might say "no, thank you."
But you'd be wrong… at least in the case of this particular bottle.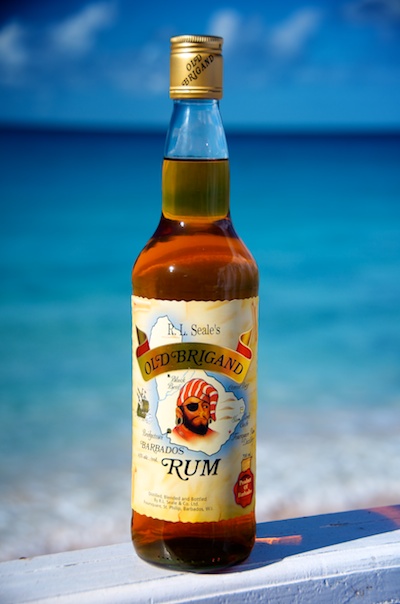 Acquired in 1993 by our friends the Seales at the Foursquare distillery, the Old Brigand brand has grown domestically in Barbados to become the island's number one rum. Not because it's the highest quality (it's a blend of five year-old rums aged in whiskey and bourbon barrels) or because it has any fancy marketing edge over its rivals at the Mount Gay distillery.
Nope.
Old Brigand is number one in Barbados because it's a solid, hard-drinking, 86 proof rogue perfect for inexpensively getting a little pixilated at any rum shack across the island.
The "Wanted Man" may not change my opinion of pirates in pop culture, but unlike his spiced colleague (conspicuously absent from our Rums We Drink gallery for a reason), this brigand is a straight shooter who delivers.
Cheers!
Related Posts