On-Site Barbados: A Quick Photo Tour of the East Coast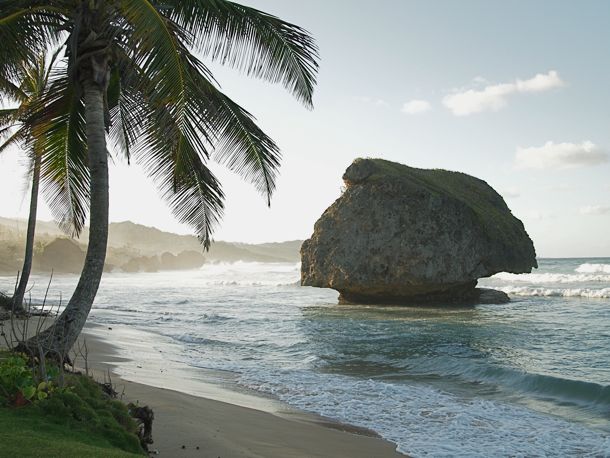 It's less than two weeks now 'til I'll be back in Barbados, and of course, I am EXTREMELY excited! And not just because I'll be among the judges at the 2011 Caribbean Rum & Beer Festival either. Barbados is just such a beautiful and diverse place that a good bit of my butterflies are over the chance I'll have to capture more of the island in pictures.
Barbados' East Coast, in particular, is packed with interesting subjects, both natural and man made, worthy of any aspiring or professional shutterbug. On our last trip here in February, Patrick and I spent an entire day trekking along the East Coast, stopping frequently to train our lenses and snap away. One of my favorite shots from that day is the image above of world famous Bathsheba Rock, which Patrick captured using my Olympus Pen E-P1 camera. As a pro photographer, Patrick is obviously accustomed to more sophisticated equipment, but he couldn't resist playing with my latest toy. The resulting image beautifully captures the laid back vibe and tranquility of a late-afternoon in Bathsheba. Every time I see it, I wish I was there…
I also wish we had more time during our brief visit to check out this place…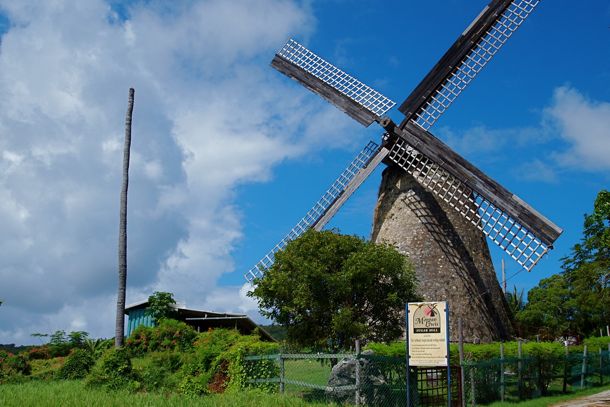 This is the Morgan Lewis Mill. You can find it two-thirds of the way down the road that leads down the eastern edge of the hill atop which sits St. Nicholas Abbey. For a history buff like me, this looks to be a great attraction as Morgan Lewis is apparently the last remaining sugar mill in the Caribbean that is in complete working order!
They weren't quite open when we stopped by, though, and Patrick was in a hurry to head here:
This is Lakes Beach. At least I think it's Lakes Beach. I suppose it could also be Walkers Beach since the two of them link seamlessly with Morgan Lewis Beach to form a nice little seaside hike. This being the remote and undeveloped East Coast of Barbados, you won't find any signs providing clear knowledge of exactly what beach you're on.
What you will find, though, is miles and miles of blissfully empty shoreline, a steady wind whipping off the sea, and amazing natural beauty all around. We stopped here on a Saturday during the mid-morning hours, and as you can see, we had the whole place to ourselves. Clearly, though, we weren't the only ones who had been there recently…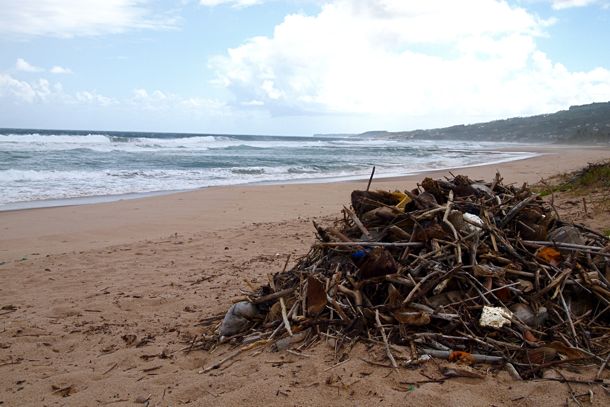 All along the shore that we encountered neat little piles of trash and debris like this one. Were they set to be burned or collected as part of a government program? Were the locals responsible, or some environmental group? Who knows. All I can say is that I've hardly ever seen a cleaner stretch of coastline anywhere in the Caribbean. I don't think you'll ever see a "Barbados Shoe Tree" – take note, Grand Cayman.
Our little photo excursion ended where this post started: Bathsheba, where Patrick's continued playing with my camera also netted this fabulous image…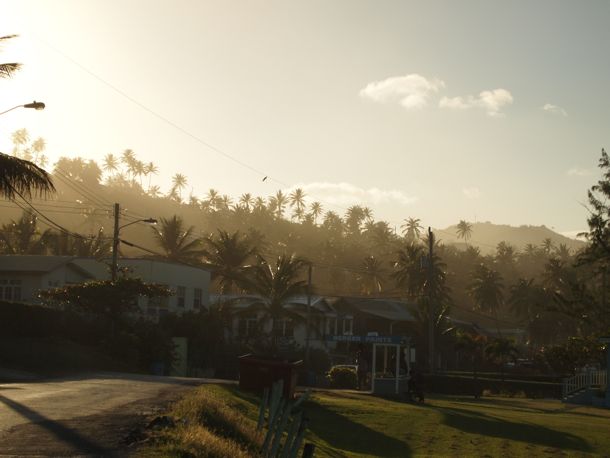 This was the same day we took in the sights and thrills of the Barbados Surfing Association Junior Championships at Soup Bowl, savored the rum punch and sweet steel pan at Edgewater and met MMA fighter, Brolik, at the Seaside Bar rumshop. Amazingly, when we got up that morning, we hadn't planned to do any of it.
It was a classic Uncommon Caribbean day – aimless, adventurous and utterly rewarding. It's a day I'll definitely never forget, but also one I'll certainly try to equal in a couple weeks…
Related Posts