On-Site Barbados: Creating a DIY Resort Experience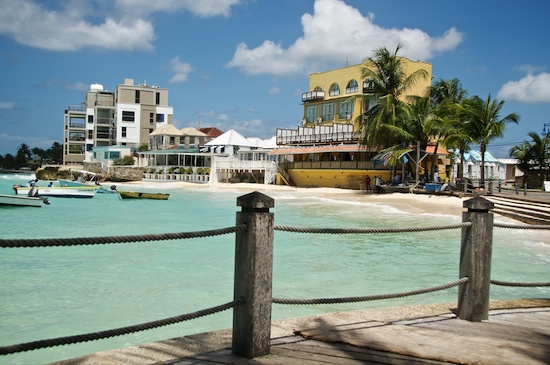 There are some definite pros and cons to staying at full-service resorts and all-inclusive properties. On the plus side, everything you could want is right at your fingertips — entertainment, dining, spa, pool, beach, etc. The tradeoff for me, though, is often a distance  from the lively culture and "real" people that make the Caribbean such an amazing experience.
To get the best of both worlds, sometimes I like to try something a little different: a do-it-yourself resort experience. The basics are easy: just find a vibrant, tightly packed location with dining, a world class beachfront, entertainment, and shopping. Then, just book a stay smack in the middle!
It sounds so easy, but the truth is, perfect little locations like this can be hard to come by. For a great one, try St. Lawrence Gap in Barbados.
The little island of Barbados, with nearly 300,000 inhabitants, has the highest population density in the Caribbean and the majority of these fun-loving folks (nearly 50%) live in urban areas around the southern part of the island where St. Lawrence Gap is located. With this kind of density, Bajans have become experts at fitting a lot of fun into small spaces, which is exactly what you get at The Gap.
There are top-notch restaurants overhanging the bay, local hangouts like the Reggae Lounge, party places like McBride's Pub, shopping and access to white sand beaches just a few steps from the action. And this isn't just some fabricated tourist zone either. Locals also flock to the area in the evenings to enjoy everything The Gap has to offer.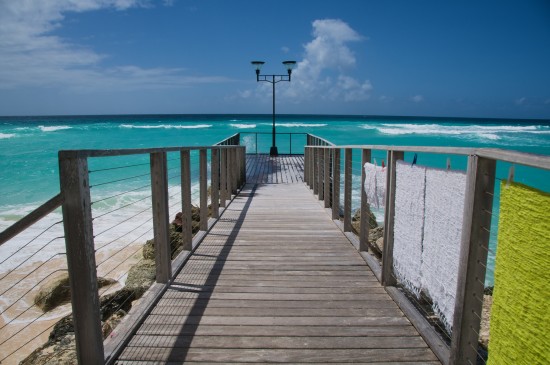 Now that you've found the perfect, compact location, try staying at the St. Lawrence Beach Condominiums. Right on the water and in the heart of The Gap, you can secure yourself 1, 1.5 or 2 bedroom accommodations overlooking the quiet pool, the delightfully picturesque pier in the photo above (perfect for late night make-out sessions amid the soothing sound of waves… which I was unfortunately unable to test for you), and beyond it, the crystal clear Caribbean.
Sure you lose out on the 1 price for everything advantage of an all-inclusive, but all the fun and activities you could want are still at your fingertips. Plus you get to experience the real Barbados— it's the perfect balance for more adventurous travelers.
Related Posts