On-Site Barbados: Sea Side Bar – For Booze, Bajan Cuisine and History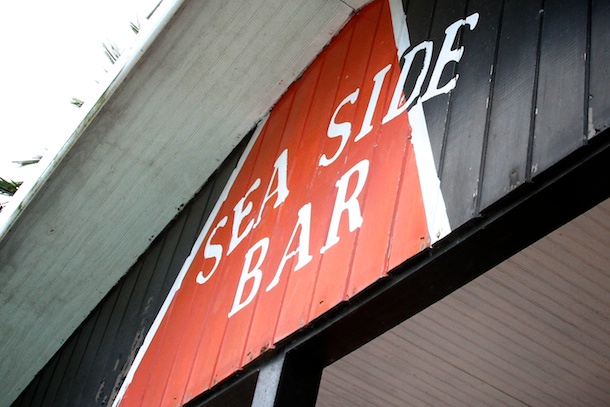 Perched on a hill across the street from the famed Bathsheba Rock, Sea Side Bar is the perfect place to stop to refuel on rum punches, Bajan staples and "old talk" while exploring Barbados' unique east coast.
Like many rum shacks, Sea Side Bar is counterintuitively painted in Banks Beer's bright red, white and black. So, it's pretty hard to miss and manages to entice more than a few tourists away from snapping photos of the rock with a promise of laid-back good times soaked in local libations. But don't be fooled, this isn't a watered down rum shack experience. The little bar's one room is dominated by the loud, raucous carrying-on of local regulars seated on white plastic chairs or installed on the bar itself — as it should be in an authentic rum shack.
On the wall to the left of the entrance there's a small photographic gallery of the bar's history worthy of anyone looking to learn a little more about Barbados' rich past. Photos of surfers are tacked up next to area grannies who rub shoulders with politicians and construction workers. It's a mixed up mosaic, but it works. And should any visitors take an interest in the gallery, the room erupts with regulars taking the uninitiated down memory lane via a steady stream of unsolicited "old talk."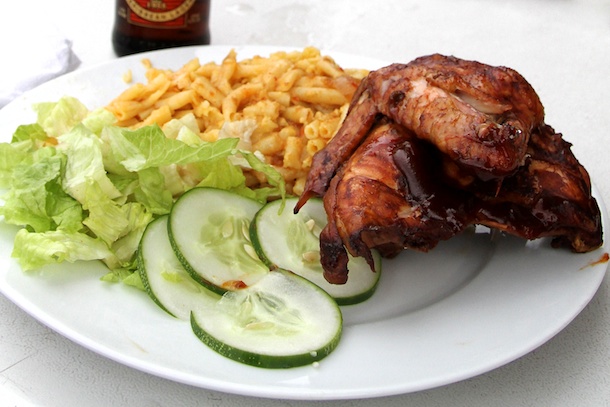 The menu, scrawled only somewhat legibly on a small green chalkboard leaned against a wall in the back, changes based on availability, but you can bet that whatever's on offer will be authentically Bajan. Fried flying fish, macaroni pie, grilled chicken and the like usually form the centerpiece of their plates with side salads added for a little color.
On recent visits, we've run into MMA fighters, colorful locals polishing off entire bottles of Old Brigand and even a British TV mogul seeking an escape from the highlife. You never really know who you'll meet. So, you're best bet is to just grab a drink, prop up the bar, turn to your neighbor and strike up a conversation. You never know where it'll lead… Except to more drinks!
Related Posts