On-Site in Barbados: Previewing Daphne's Restaurant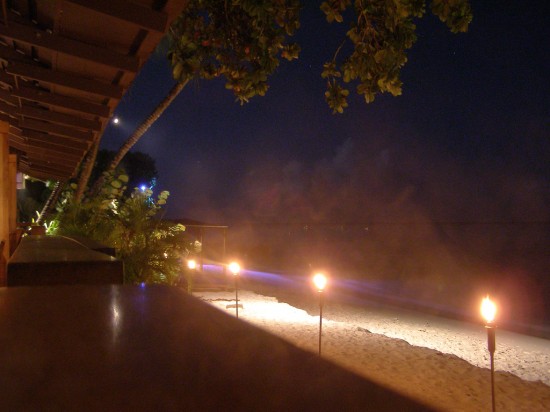 Tonight I decided to take in a preview of Daphne's by having a quick drink and app at the bar.
Antone greeted me with a smile as he tidied up before asking what was my pleasure.
It's no secret that we love rum at Uncommon Caribbean, but it may not be common knowledge that like our resident mixologist, Jesse, I'm put off by senslessly complicated libations.
Anyway, I asked for a simple rum beverage that wasn't sweet and left it at that. Antone came back with a common rum sour made uncommon by being heavy on the lime juice and very light on the simple syrup… And thankfully sans superficial garnish.
Perfect.
Refreshing, simple, and inducing a pleasant buzz. Life is good down here in Barbados… And it keeps getting better.
Related Posts