Sea Egg Swimwear Barbados – Sexy, Fun, and Functional
Sexy surfer swimwear (three words that go together about as well as any in the English language) are precisely what you'll get with the new collection from Sea Egg Swimwear Barbados.
So, while I may barely be considered a surfer (apologies to my surf instructor, Boosy) and I'm certainly not one to wear bikinis on my beach days, even I was super excited by this new crop of Barbados designed and manufactured beauties from a friend and purveyor of Bajan surf culture.
Sea Egg? What's a Sea Egg?
OK, before we get to all those cute little bikinis, I probably should explain what a sea egg actually is.
So, meet Tripneustes ventricosus.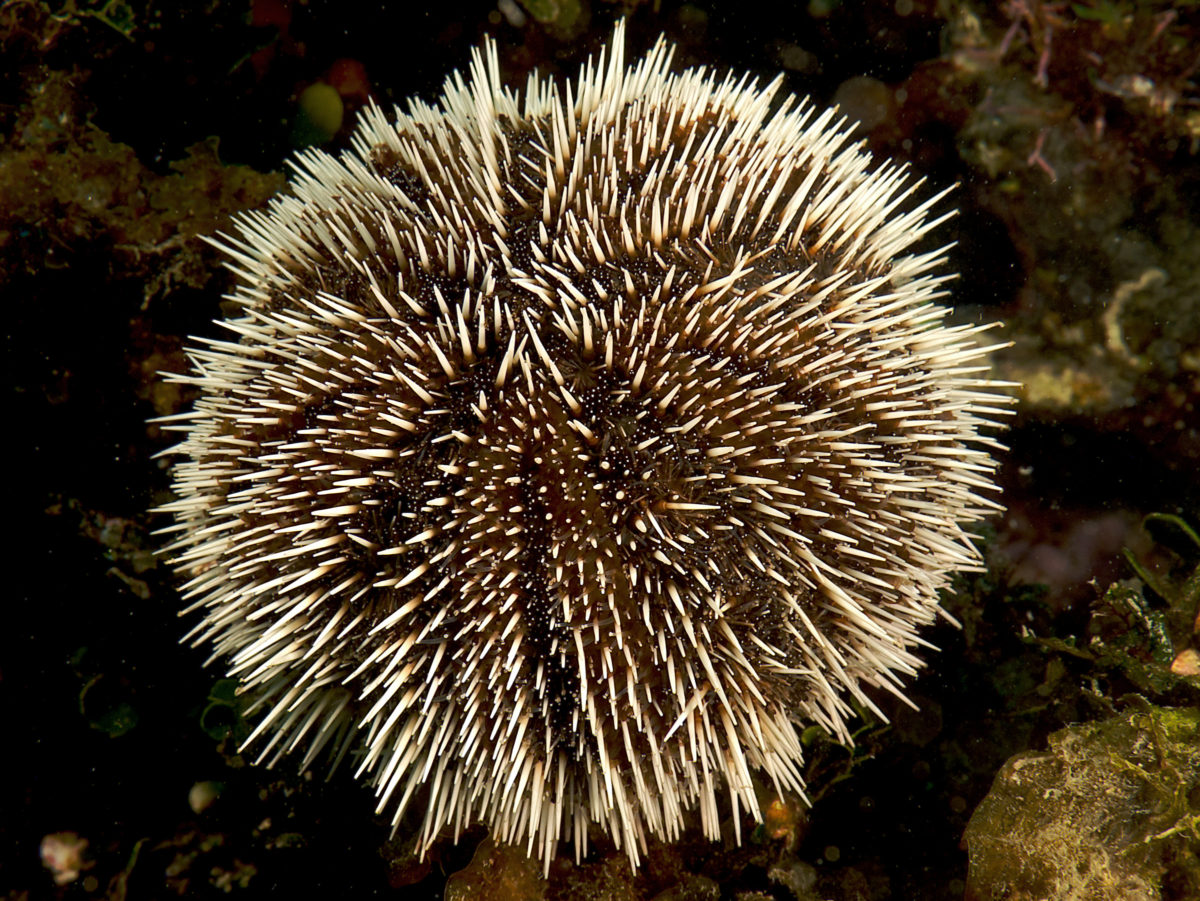 Commonly referred to as the white sea urchin or West Indian sea egg, this species is native to the Caribbean Sea and surrounding waters. In fact, its range extends throughout the shallows from Bermuda to Brazil!
Typically, these urchins spend their days feeding on algae while protected by a shield of sharp spines. But in many parts of the West Indies, especially around Grenada and Barbados, you can find it on the menu. But don't expect your urchin gonads to come cheap. They can sometimes fetch upwards of $60 per pound when fishermen bring them in!
Still, it's the sea eggs that live a long life, growing fat on algae then succumbing to natural causes that transform into the urchin's most beautiful state: a delicate sun-bleached ball.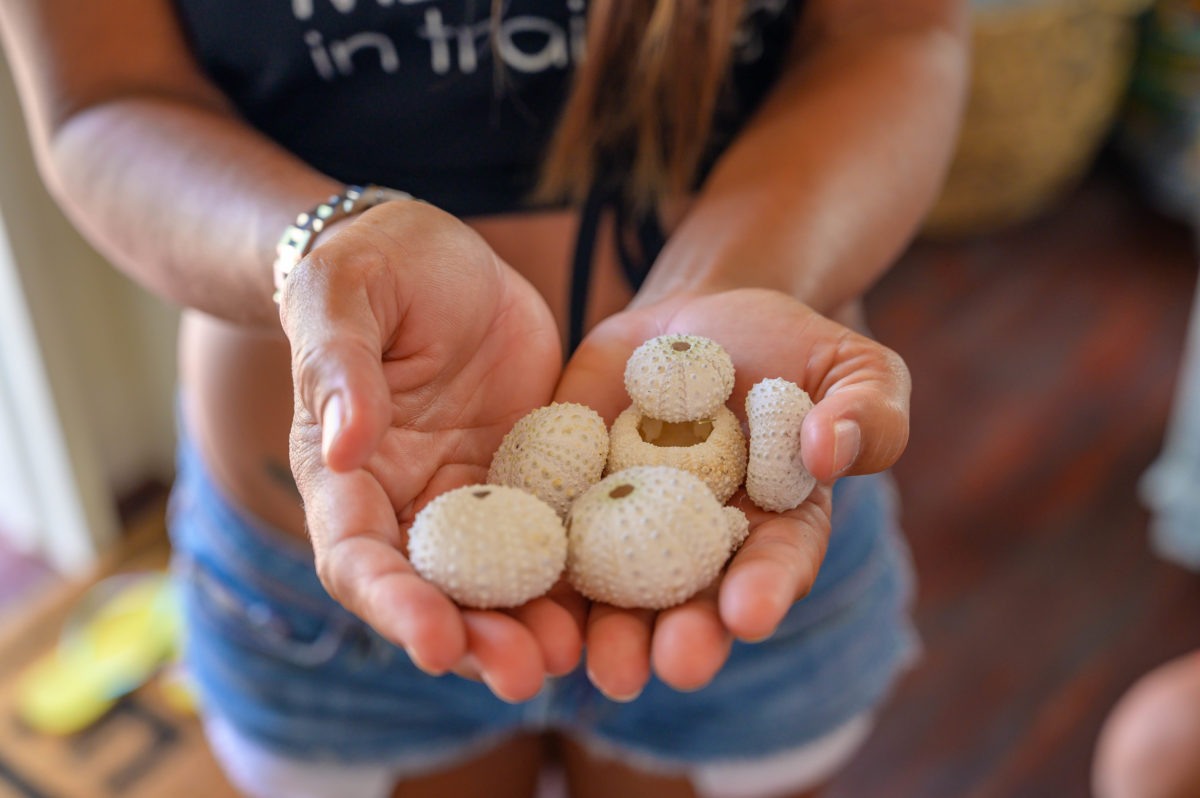 And it's this fragile Caribbean keepsake that inspired this sexy surfer namesake.
About Ageless Cherrianne
I've known the woman behind Sea Egg Swimwear Barbados for a long time. And while Cherrianne may refer to herself as a "kooky surfer girl," she's so much more than that. Like smart, sexy, a sensational surfer, and quick with a laugh. But most bizarrely, she simply doesn't age. Seriously! Over the past 10 years we've known each other, I've certainly sprouted my share of grays and (ever-so-slightly) slowed down, but Cherrianne looks exactly as full of life and energy as the day we met!
How is this even possible? I don't know if it's her strong Guyanese genes, all the time she spends in the salty sea chasing sets, or good Bajan food. Whatever her secret, we can all hope that some of her time-defying tricks make their way into her suits as a secret selling point!
On a recent trip to Barbados, I had the pleasure of swinging by Cherrianne's little shop to chat about the inspiration behind Sea Egg, check out a few of her designs, and hear about how she's figured out the right balance between working and surfing. This woman is an inspiration.
Take a look:
Sea Egg Barbados - Bikinis, Swimwear, and Apparel for Active Girls
Sea Egg Swimwear Barbados is Surfer Tested
One of my favorite aspects of Sea Egg Swimwear Barbados is that while they're undeniably fun and flattering, they're also incredibly functional.
Every suit is rigorously tested in the pounding Soup Bowl surf. Riding waves, wiping out, sitting in the sea during all-day sessions, sunning on the sand, packing and unpacking boards — these suits need to stand up to it all! Only then do the materials and designs find their way to the rack.
In fact, it's that lifestyle that inspired the creation of Sea Egg in the first place. Here's the story in Cherrianne's own words:
Once upon a time, a kooky surfer girl had a horrendous bikini fail on a wipeout at Soup Bowl. After that, the same kooky surfer girl wondered where she could find cute, fun bikinis that were going to stay put, and not cost an "arm and a leg" (because she really needed her arms and legs to surf) … she looked … and looked … and looked … and finally decided that she just had to make her own cute swimmies that may give her a fighting chance in big swell on her next wipeout …
True story.
You can follow some of the rigorous testing these suits go through on the Sea Egg Instagram feed.
The new collection
Recently, Cherrianne and Sea Egg launched a new collection of fun prints gracing smartly designed bikinis and long-sleeved wholepieces like the ones popping up all over your Instagram feed.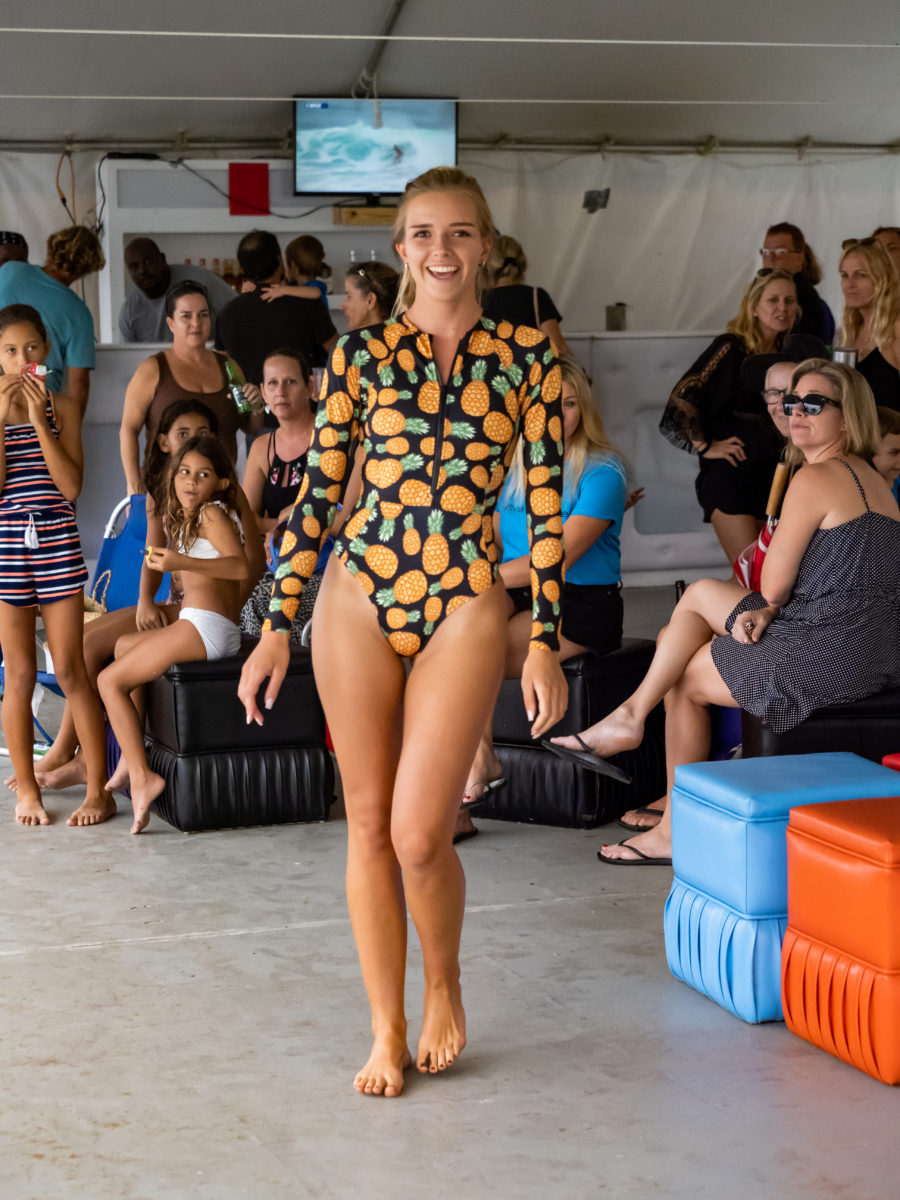 Pineapples, checks, stripes, sunflowers, you name it, they all come together to create some striking new pieces worth snatching up.
How to buy Sea Egg Swimwear Barbados
To grab your own Sea Egg original, you could shop online at the Sea Egg site, but the real joy is in hanging with Cherrianne.
(It's also an excellent excuse to go to Barbados! And a chance to try and dislodge some of those anti-aging secrets!)
So, give her a call at +1 246-233-5501, schedule an appointment, then get a look at Sea Egg's sexy, fun, and functional bikinis, swimwear, and apparel in person.
Just don't be surprised if you want to buy All. Of. Them!
Cover photo: Chelsea Roett in the sea egg v-neck wholepiece in flamingo print at soup bowl.by GregoryParris (IG @greggo246)
Related Posts