Tapas Restaurant Barbados: Back for Seconds on the Boardwalk
Steve said it before and I'll echo the sentiment: the boardwalk in Christ Church is a great place to hangouts. And after reading my brother's encouraging review of stumbling upon Tapas Restaurant Barbados after his stint as a rum judge, I had to pay this beachfront beauty a visit myself.
While Steve got there just as the sun was setting, I arrived at Tapas just after the lunch rush. The hustle and bustle had just died down — leaving me and my traveling companions free to enjoy the sounds of the waves coming ashore just beyond the dining room and more importantly, perhaps, time to shoot the breeze with Alfredo.
Alfredo at Tapas Restaurant Barbados
Chatting with Alfredo is like speaking with the very soul of Tapas. He's a little quirky, passionate about food, well situated in Barbados… And yet still quite Italian eclectic. What's chatting with Alfredo like? Take a look for yourself:
Taste of The Caribbean: Tapas Restaurant Right on The Boardwalk, Barbados
About the Tapas at Tapas Restaurant
That day, we had an assortment of delightful tapas. Shrimp, crab, calamari, plus additional treats not pictured like perfectly spiced potato wedges and more. Refreshingly tangy sauces mingled with fresh diced fish, creamy dips, and crunchy bread. All accompanied by some rum punches and capped off with a top-shelf rum. Like any great tapas place, it's a perfect sampling of expertly curated mini experiences.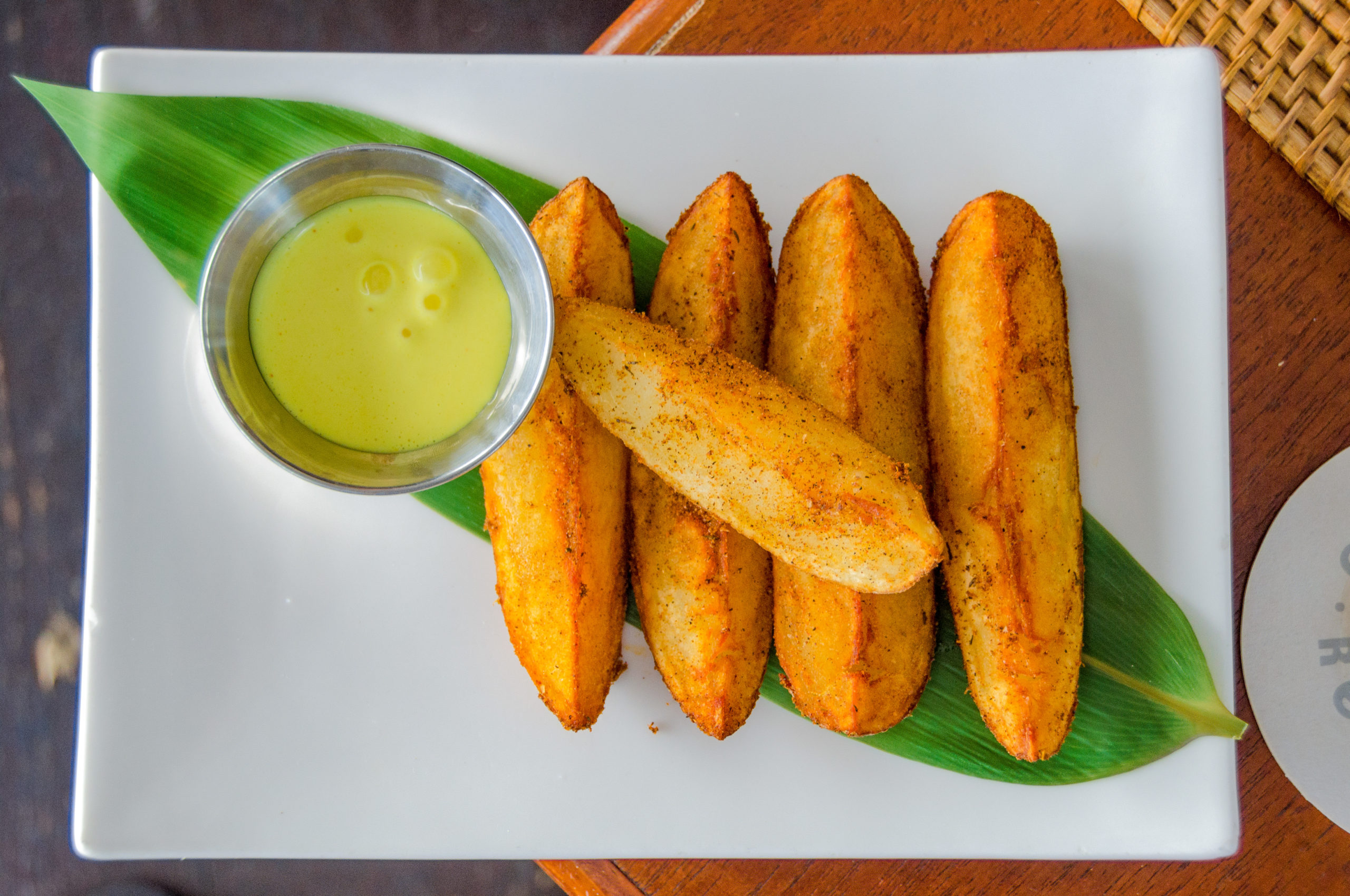 The menu changes at Tapas quite often, so I can't exactly recommend anything specific, but don't worry — whatever comes out of the kitchen is sure to please. What I can recommend, though, is that you pair your dinner or lunch with a quick hello to Alfredo. He's like the Italian icing on a Spanish cake… Made in Barbados.
Buon Appetito!
Related Posts