Experience La Dolce Vida at Tapas on the Boardwalk, Barbados: Taste of the Caribbean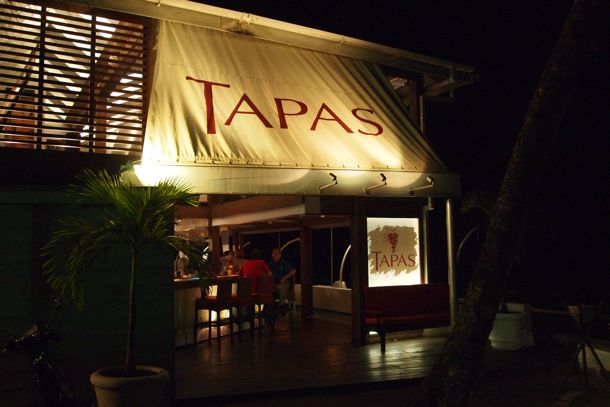 The Boardwalk in Christ Church is one of the great places to hang out in Barbados, especially if you go at dusk as I did recently. Here, at that time, anyone engaged in the simple act of strolling can gain a unique perspective on daily Bajan life. Moms and dads push strollers. Uniformed school kids laugh on their way home. Old men cast lines, suck teeth, curse and repeat, while an endless stream of joggers pass by. It's the kind of place that begs the visitor to sit, enjoy a drink, and make friends. This is where Tapas comes in…
Well, at least that's where it came in for me. I actually happened along Tapas and the Boardwalk by accident while walking off the after-effects of my judging duties at the Caribbean Rum & Beer Festival. Believe me, sampling 40 rums in four hours will make a man want to take a walk! Thankfully, after just a few minutes' stroll, I was good to go again.
The sun was starting to set as the vibrant local scene played out all around me. I wanted to stay and experience it some more, but I also needed some food. That's when I got my first glimpse of Tapas…
With its ideal location right along the Boardwalk, I thought Tapas would be the perfect place to grab a quick bite and still enjoy the local vibe. Immediately upon stepping inside, I knew I was right… and then some.
Not only did Tapas have an extensive, mouth-watering menu; not only was the service friendly and welcoming; not only was the bar just a few feet from the Boardwalk itself, but the place also boasts a nice rum selection highlighted by a Guyanese favorite that epitomizes Top Shelf…
Needless to say, I felt right at home at Tapas. According to the owner, Alfredo, that feeling is reserved for everyone here.
People don't need to worry when they come here. Everybody can feel comfortable, dress in shorts, or how you like, and enjoy the Boardwalk and the sea.
He's right. The views here are fantastic, whether you're sitting at the bar downstairs…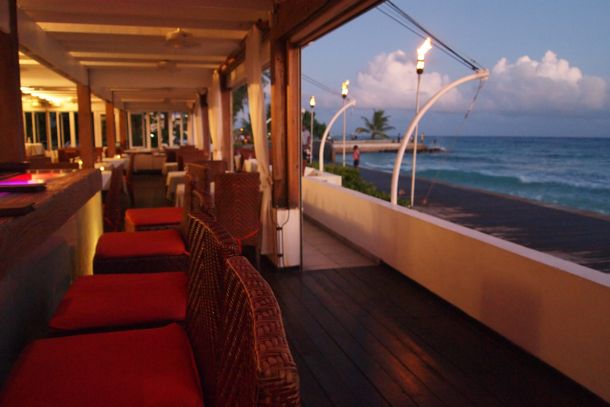 Or, enjoying the more intimate, romantic setting on the second floor…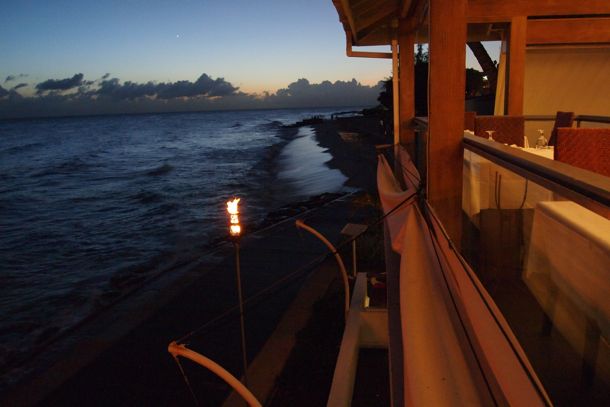 The food is excellent too. Alfredo explained that they offer two different menus, one for main dishes and another that's all tapas. Both options are heavy on the seafood, with delicious-sounding choices for vegetarians and meat lovers alike mixed in as well. I went with the shark fritters, which proved the perfect bridge to the special Caribbean Rum & Beer Fest dinner I was committed to later on that evening.
Believe me, though, if I had the evening free, I would've never left Tapas. Even as it grew darker, people kept coming out to take advantage of the Boardwalk – jogging, strolling, laughing… basically just enjoying la dolce vida in Barbados.
For more on Tapas, click here to visit them online, and if you go, please say hello to Alfredo for me.
Buon Appetito!
Related Posts