Belize Cayes — Beautiful Sailing Belize, Even Better from Above
Belize has around 450 islands and islets that stud the Belize Barrier Reef. Known as cayes, pronounced "keys," each one is a petite piece of paradise beautiful to behold sailing Belize, but perhaps even more lovely from the air.
Yes, I've said it before, and I'll say it again: sailing is the best, most freeing, most exhilarating, and still most relaxing way to experience our favorite region firsthand. But that said, if I sprouted wings and could soar like a bird, there's a chance I might reconsider.
Whipray Caye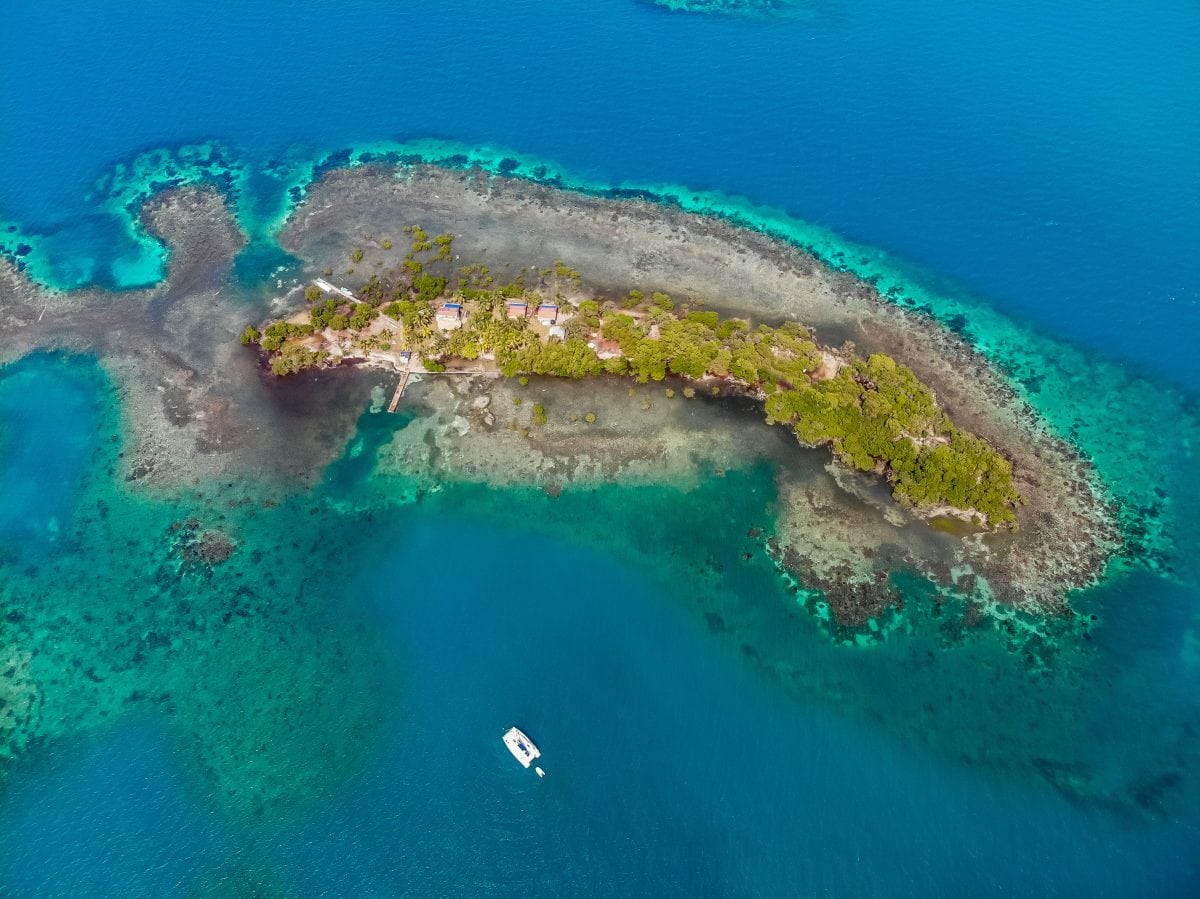 Just look at that photo of Whipray Caye. The surrounding blue condensing into a bright turquoise halo. It's the thing of dreams. No wonder it's home to the Whipray Caye Fishing Lodge — "a fly fishing heaven for anglers targeting permit and tarpon."
Carrie Bow Caye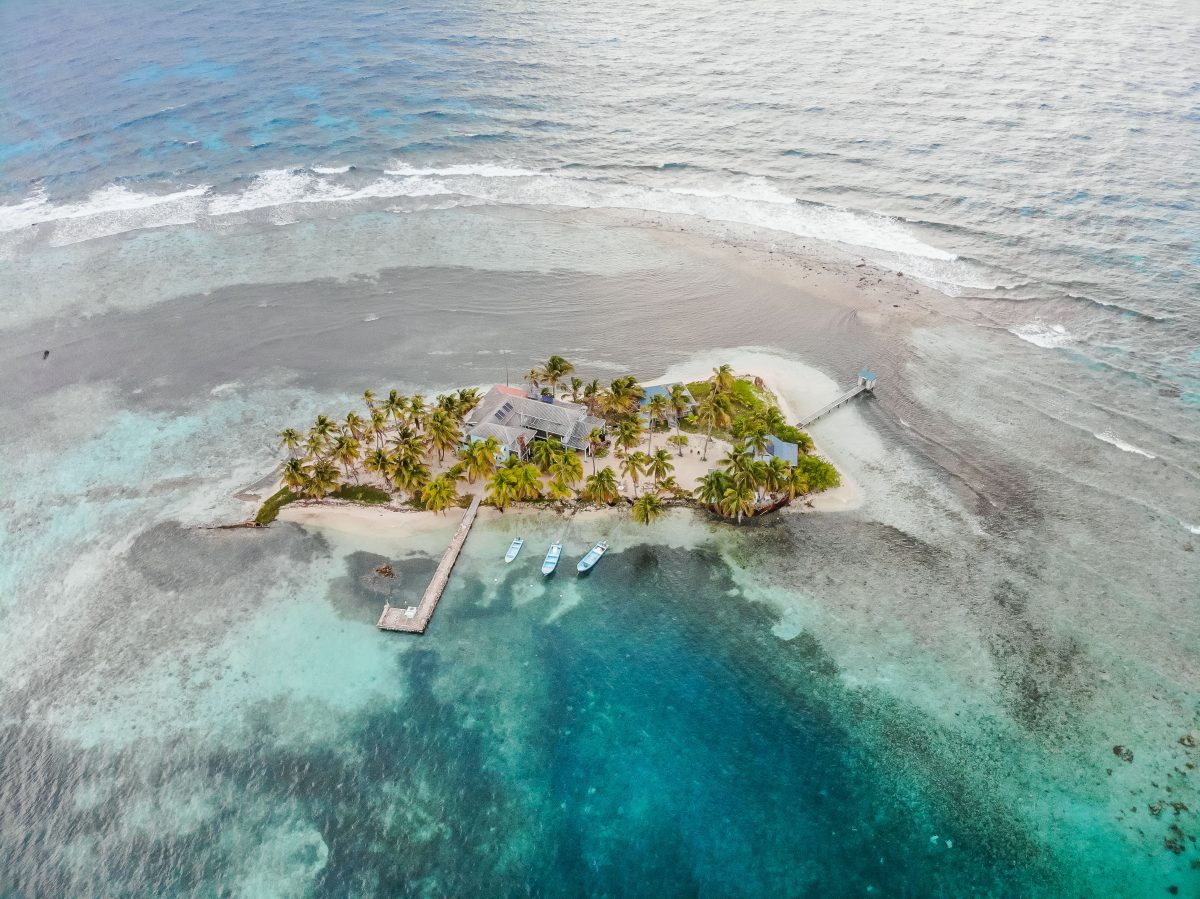 Another diminutive wonderland is Carrie Bow Caye. That one structure you see? It's an outpost of the Smithsonian's Tenenbaum Marine Observatories Network. Imagine that as your office!
South Water Caye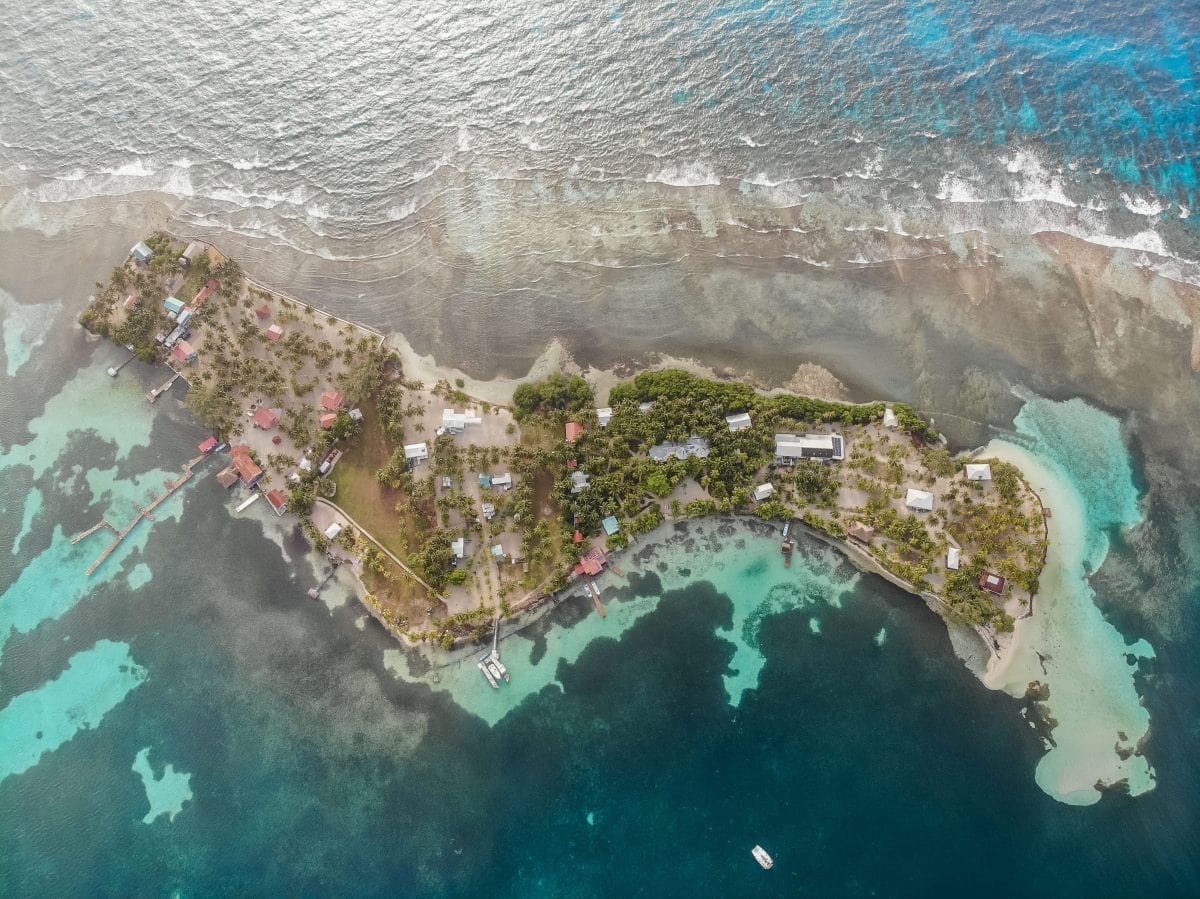 Just north of Carrie Bow is South Water Caye. Hands down one of the best dive launches in the area thanks to the protected waters of the South Water Caye Marine Reserve and the fact that it sits right atop the barrier reef. If you look at the photo, above the breaking water is the edge of the reef. Beyond, the water quickly goes from inches to hundreds and hundreds of feet deep. It also doesn't hurt that in 2017, National Geographic named Pelican Beach (on the right side of the island) one of the 21 best beaches in the world.
Lagoon Caye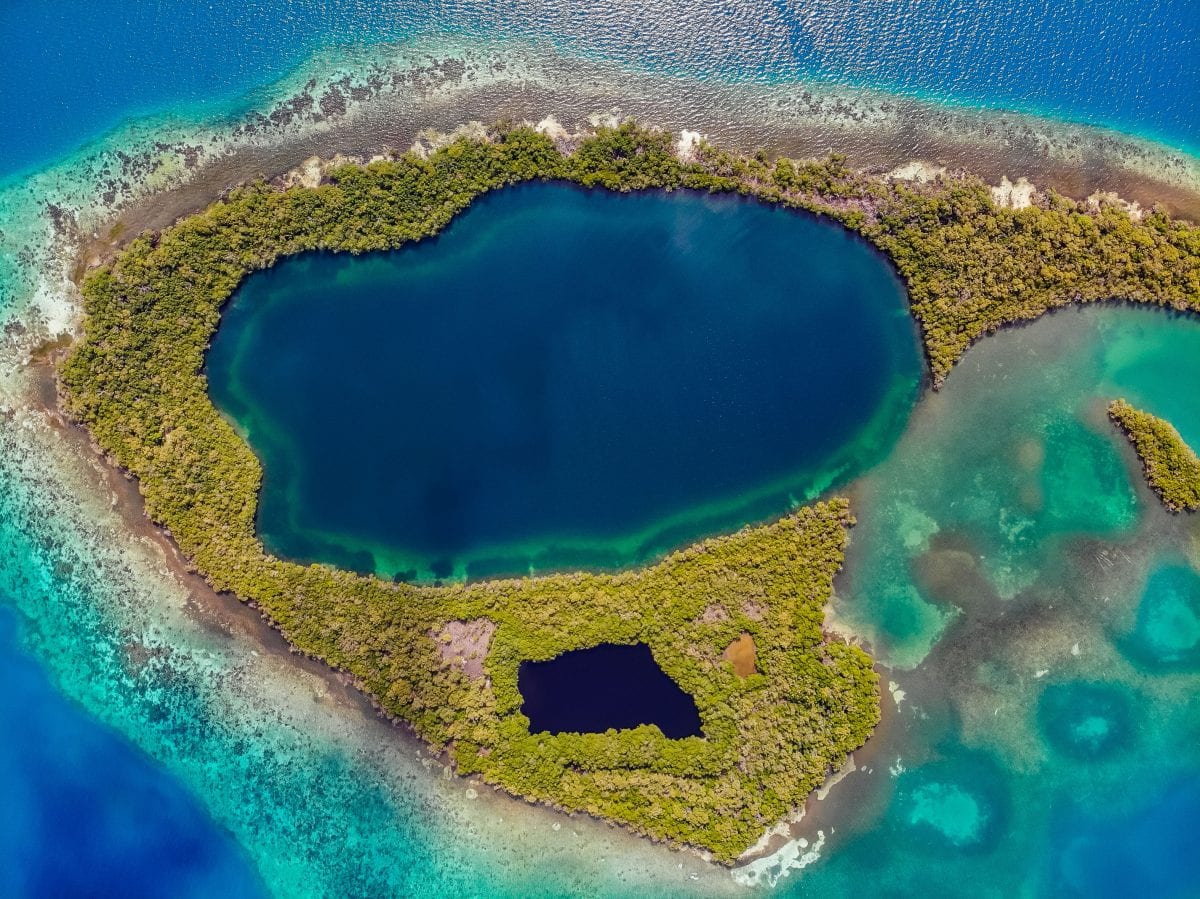 One of my favorite anchorages on our recent sail through the area was Lagoon Caye. Named for its 25 acre, 30 foot deep, nearly enclosed body of water (a favorite stop for manatees), Lagoon Caye is for sale! For just $2 million, it could be yours — complete with a community of nesting osprey on the northern end and thriving coral, perfect for some lazy snorkeling, all around.
Hideaway Caye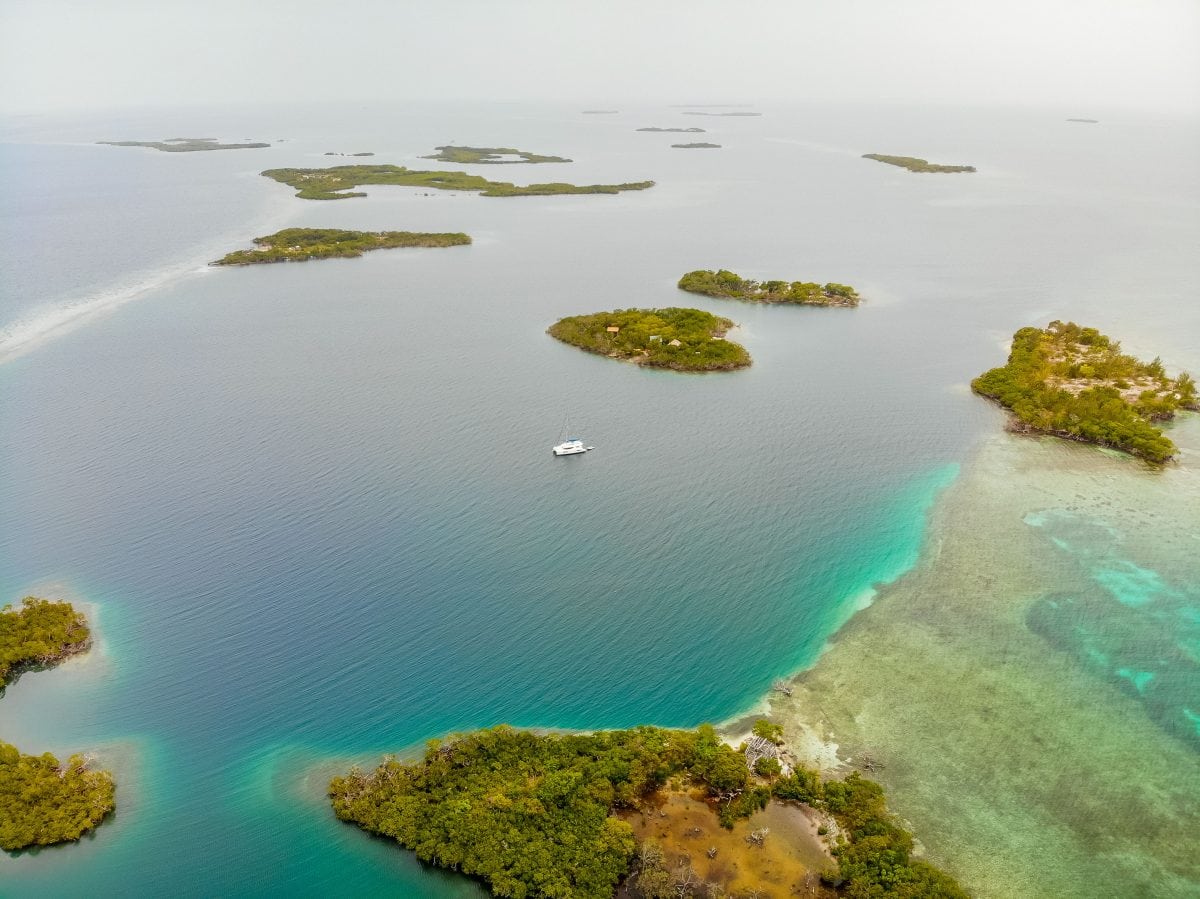 Above you can see the Pelican Cayes range stretching off into the distance. Here and there tiny little patches of green suspended in still waters. Just above our Sunsail 454 in the middle, is Hideaway Caye — one of the most idyllic little stays in the area complete with a treehouse-like bar and restaurant.
Everywhere in between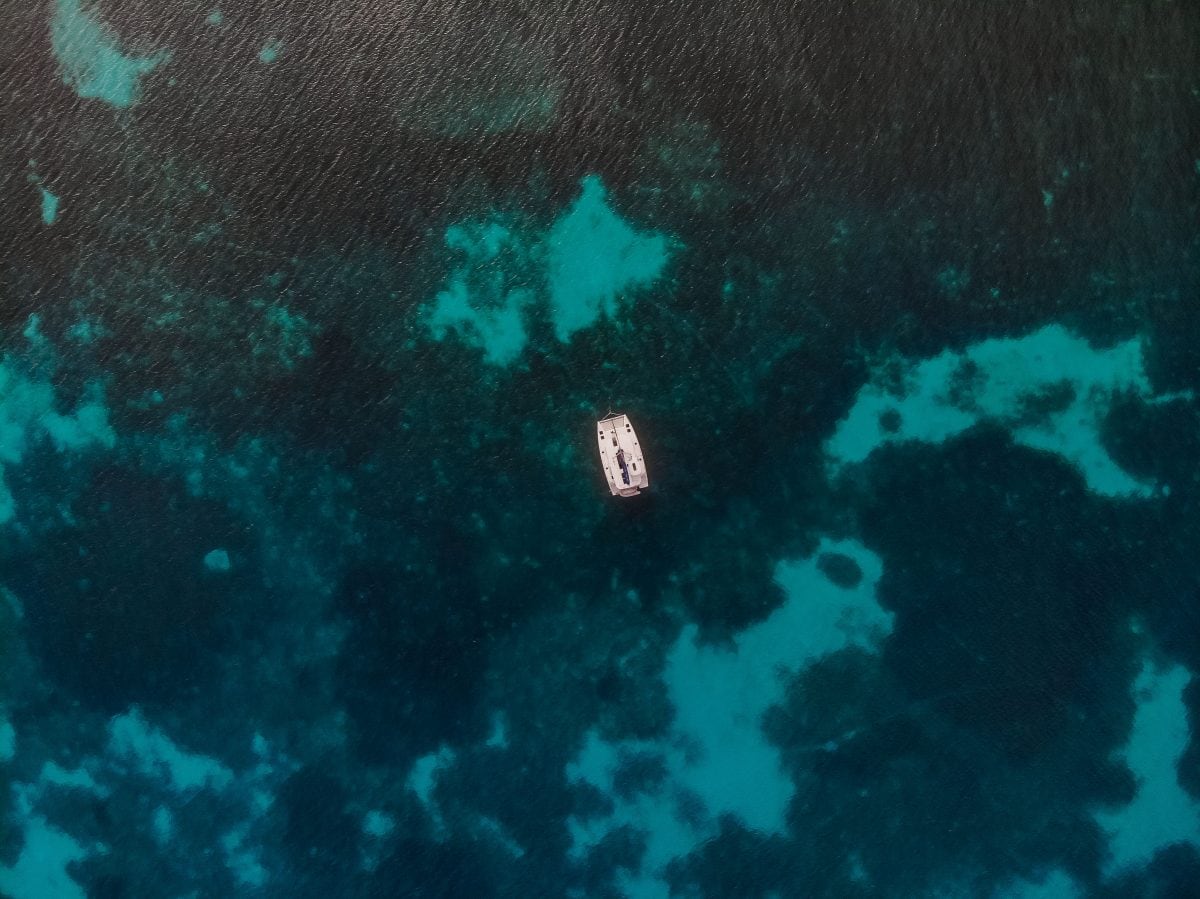 But sometimes, it's the space between the cayes that really shines. Thanks to how uncrowded the waters are, you often have all the beauty (and marine life) all to yourself when sailing Belize.
To explore the cayes I've mentioned and more of the 450 others for yourself, do yourself a favor and see the options Sunsail has on offer. And when you do, be sure to tell Diego at their Placencia base that we sent you!
Beam winds!
Related Posts