Coconut Bar Noshes at Sugar Reef, Bequia: Taste of the Caribbean
Woe to those relegated to the common bar. The bars with the uninspired drink selections and disaffected barkeep. The ones devoid of any semblance of ambiance or style. Bars that are 180-degrees from this…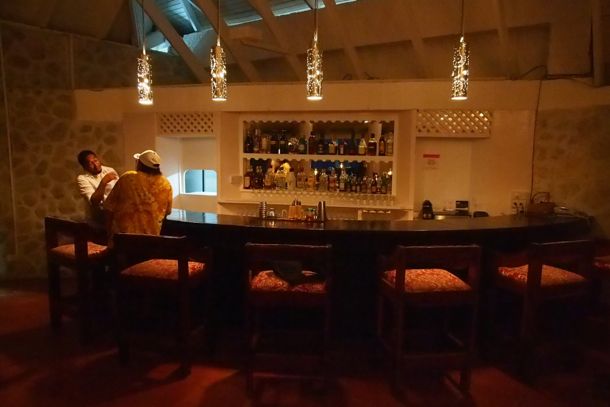 This, dear reader, is the bar within The Beach House section of Sugar Reef, the elegantly cozy and eminently uncommon newest boutique hotel in Bequia. I spent a lot of time on those stools during my mid-summer stay at Sugar Reef a few months ago, though an excellent rum punch and ice-cold Hairoun beers weren't the only things drawing me back here every night.
Like your typical common bar, Sugar Reef serves up a nice, salty treat for you to nosh on while enjoying your cocktails. Don't look for the usual peanuts or pretzel treats, though. True to its roots as a former coconut plantation, Sugar Reef serves up bite-sized bowls of coco goodness!
I can't remember if this stuff has a name, but I do vividly recall Sugar Reef's bartender, Kenville (better known simply as "K") telling me how simple it is to make.
First, you'll want to get your coconut meat separated from its shell (here's one way) and washed thoroughly.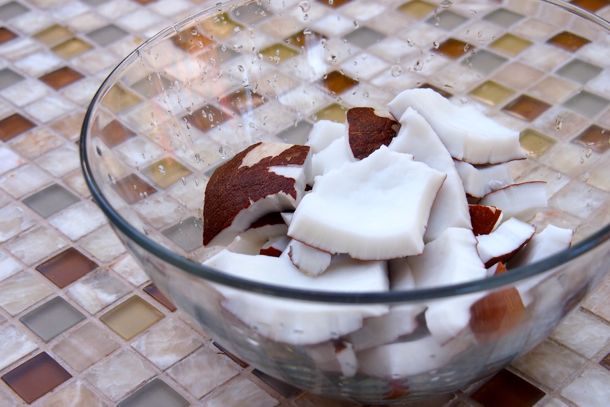 Step 2: create thin slices of your coconut meat. K told me they grate the coconut at Sugar Reef, but I decided to use a vegetable peeler in order to get longer slices.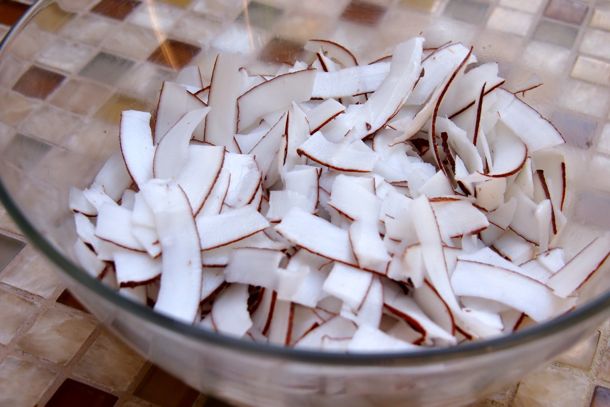 Finally, saute your coconut in a wee bit of olive oil until it starts to get a little color. The longer slices I opted for took a little bit longer to cook than going the grated route (I tried it that way a few weeks ago), but both turned out just great!
In an effort to re-create a bit of the beachy Sugar Reef feel, I even added tons of sea salt. It's not quite the same, of course, but sitting here now at the bar in my backyard, it's still better than a boring bowl of peanuts.
Related Posts