Introducing Sugar Reef Bequia, the Caribbean's Sweetest New Boutique Hotel: Uncommon Envy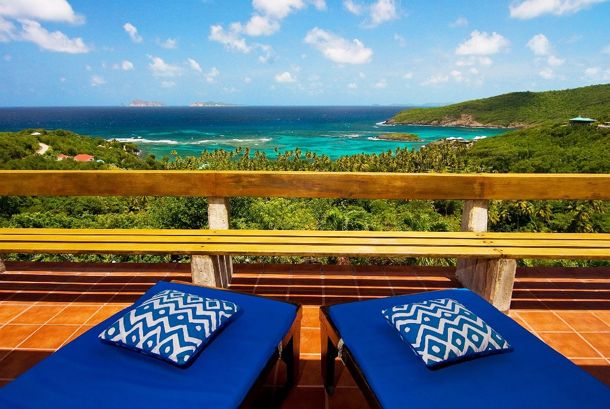 New is always news when it comes to hotel development in the Caribbean, but when the corner of the Caribbean in which said new hotel is opening just happens to be Bequia, well, that's a cause célèbre on a whole 'nother level. This isn't Aruba, Jamaica, Nassau, or any other mecca of mass tourism where new hotel openings are as common as the swaying palms. Bequia lies in St. Vincent's corner of the Grenadines, an unbelievably paradisiacal heaven on earth where superlatives, no matter how exalted, never really seem to measure up.
By all indications, the new Sugar Reef Bequia will similarly defy description.
Like Bequia herself, Sugar Reef promises to be beautiful, welcoming, comfy and romantic, with a flair of authentic Grenadines history and elegance completing the package.
Oh yeah, there's also this amazing beach…
The property consists of just eight guest rooms, each one named for Grenadines islands.  Accommodations are housed at the property's Beach Club and French House, both nestled on a 65-acre working plantation estate (coconuts, bananas, guavas, papaya, etc.) in the center of the amazing reef-protected bay pictured in the lead photo above.
Though brand new in most every respect, Sugar Reef's original structures date back a good 30 years, so you know there's pride and traditional island craftsmanship in its walls, roofs and foundations. Whether down on the beach, or at the French House further up the hill, guests will enjoy deep verandas, cathedral ceilings, and French doors and windows specially designed to create cooling shade and capture island breezes.
Local stone, mahogany and other natural materials sourced in the original construction are also complemented nicely by furniture, art, textiles and other design elements all carefully cultivated by designer Jonathan Berger and Sugar Reef's owner, Heather Evans. Suffice it to say, most uncommon travelers would be quite comfortable in surrounds like these…
At the same time, though, Sugar Reef doesn't promise to be all things to all travelers, be they uncommon or not. From the hotel website:
Sugar Reef Bequia maintains the Caribbean tradition of living in sumptuous luxury open to the views and breezes–as well as lizards and the occasional bat.
If your dream Caribbean experience requires air conditioning, television, trendy boutique shopping and the type of round-the-clock activities and entertainment schedule found at those mass tourism spots we cited above, then Sugar Reef is definitely not for you.
Still think you might like it, but want to be 100% sure? No worries. Sugar Reef has a handy Go or No Go Test on its website to help you decide. I just took it and I can say wholeheartedly that this place is absolutely ideal for me!
Sugar Reef Bequia opens its doors for the first time December 15, 2012. For reservations and more information, visit the Sugar Reef website.
Related Posts