Hiking Nature's Little Secrets in the BVI's
The 60 islands and islets that make up the British Virgin Islands may only boast 59 square miles of land (a little over twice that of Manhattan), but sailors who cruise their surrounding waters would be missing out if they skipped exploring the islands themselves by foot.
Before heading down on my last trip to the BVI's, I checked in with a friend of mine who was working at the British Virgin Islands Tourist Board at the time about whether he'd like to join me for some hiking fun. Unfortunately, it turned out he was going to be away during my trip, but he promised to leave me all the guidance I would need at the beautiful new Sunsail Base in Wickham's Cay II.
I was skeptical when I showed up, and all they handed me was one relatively small book. This is it: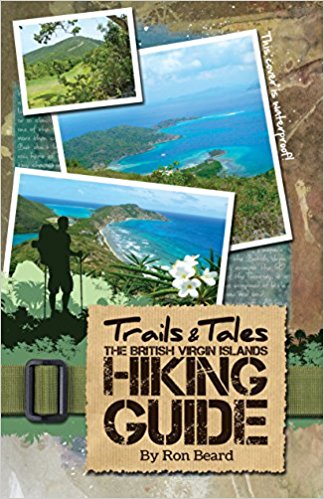 I didn't think anything of it at first. I had a lot of provisioning and preparations to make before heading out for my week of sailing, so the book got stuffed into a bag and forgotten.
Trails & Tales: The British Virgin Islands Hiking Guide
It wasn't until I had some quiet time a couple of days into my sail that I remembered Trails & Tales: The British Virgin Islands Hiking Guide and began paging through it. That's when it became immediately apparent that this was less of a book and more of a detailed, but joyfully written journal. There were maps, photos-a-plenty of views, watchouts, and the odd donkey. In its waterproof, tear-resistant pages were outlined awe-inspiring accounts with the BVI's various flora and fauna. There were even cautionary tales of the author's own mishaps — my favorite involving a photo of a very bloody machete.
Speaking of the author, it's by a man named Ron Beard. He had arrived in the British Virgin Islands back in 2011 on a two-year contract as Deputy and then Acting Chief Planner in the Premier's Office. After a few misguided attempts at trying to hike the islands, he realized there was no single, go-to resource for those looking to explore off the beaten path for an afternoon, so he secured some assistance from the BVI Tourist Board and Sir Richard Branson, among others, to write the book himself.
Anyway, long-story-short, I started simply reading the book. Sure, it's a guide that's at home in your pack while you traverse the trails outlined on its pages, but it's also so engagingly written that you can just sit and pass a surprising amount of time enjoying Beard's writing style.
Guy's Trail
When we eventually came ashore at the world famous Bitter End Yacht Club, rather than immediately bellying up to the bar, my first inclination was to lace up my hiking shoes and hit Guy's trail.
I won't spoil for you the backstory around who Guy is, but he's an interesting character who shares Beard's passion for hiking and literally blazed the trail for visiting hikers.
What I will spoil for you is my favorite view from the hike. About a third of the way into the trail as it's still snaking up to its ultimate peak of 455 feet above the Bitter End Yacht Club, you'll come to a turn where the brush on the side of the path drops away on the right to expose this: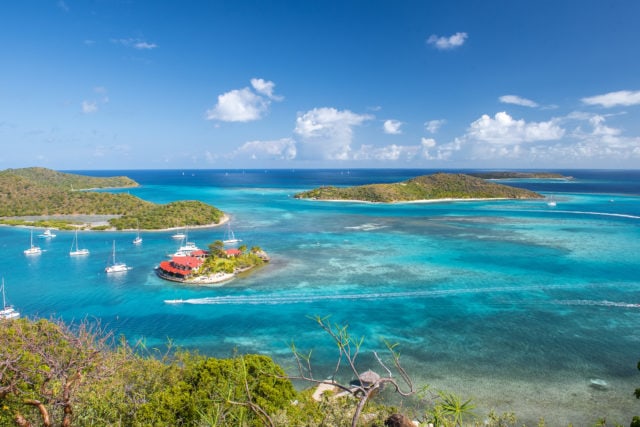 A breathtaking view of Prickly Pear Island, Eustatia Island, Richard Branson's Necker Island, and Saba Rock. Eagle-eyed hikers may even be able to see Anegada on the horizon.
Whether you decide to pick up Beard's book before your next trip to the BVI's (you should), definitely take the time to drag yourself away from the perfect sailing conditions and plentiful painkillers long enough to take a hike.
They don't call the British Virgin Islands "Nature's little secrets" just for what's found on its waters.
Save
Related Posts