Saba Rock Returns! Legendary BVI Resort Island Sets October 2021 Reopening
The slowly decaying ruins of previously grand hotels lay scattered throughout the Caribbean. They are, at once, sad legacies of tragic hurricanes long past, shattered dreams, and poor foresight. Thankfully, Saba Rock is not among them.
At least it won't be when it reopens, slightly bigger, more luxurious, and better than ever, in October 2021.
Memories of Old Saba Rock
The old Saba Rock was pretty cool. Easily among the most uncommon private island outposts in the British Virgin Islands, the one-acre resort enclave was particularly popular with scuba divers. Its founder and original owner, scuba and treasure hunting legend Bert Kilbride, was the reason why.
(Editor's note: Check out the old property in this long ago post from the UC archives.)
In September 2017, though, the good times that Bert originally birthed here came to an end. Hurricane Irma was the reason why.
Fast forward to today, 2021, and the new Saba Rock.
100% Rebuilt
Well beyond the type of modest refurbishment that other resorts count as "full renovations," the new Saba Rock has been completely rebuilt from the ground up.
While the new structure is more storm-resistant, style is certainly not being sacrificed in its design and construction.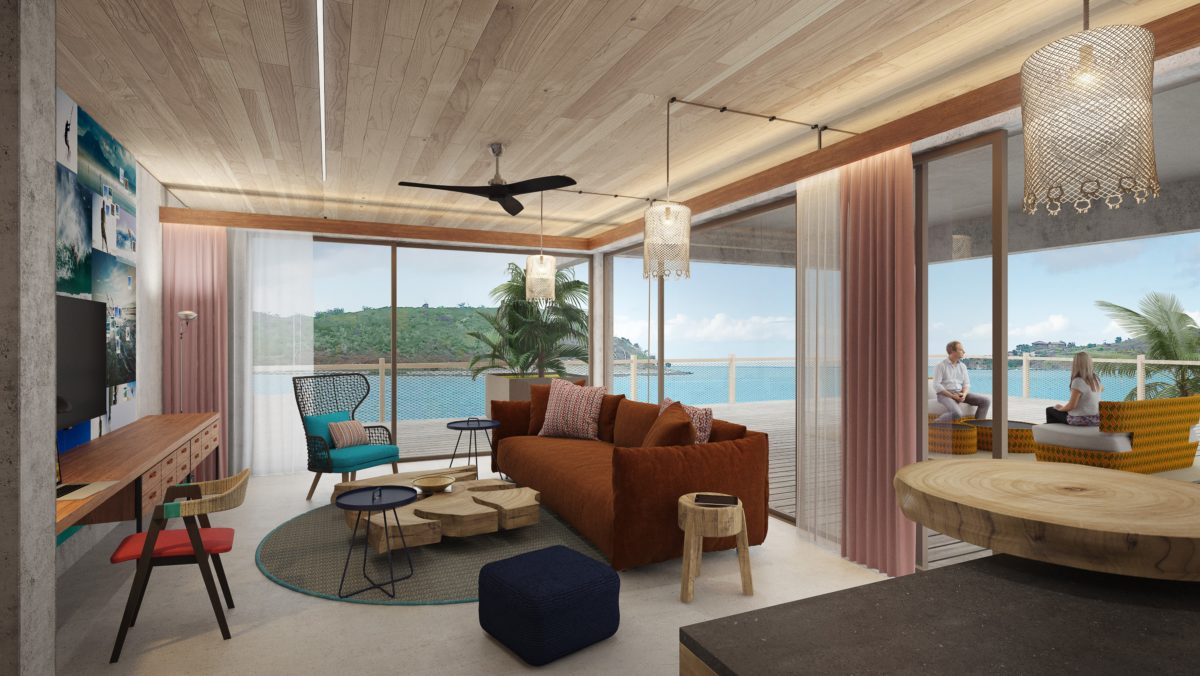 The old SR had eight guest rooms. Now, the resort boasts a total of nine rooms and suites.
Not a huge change, I know, but it's the enhanced elegance now espoused throughout the new Saba Rock that truly separates the resort's luxurious present from its past.
Sleek, Stylish, but Still All About The Sea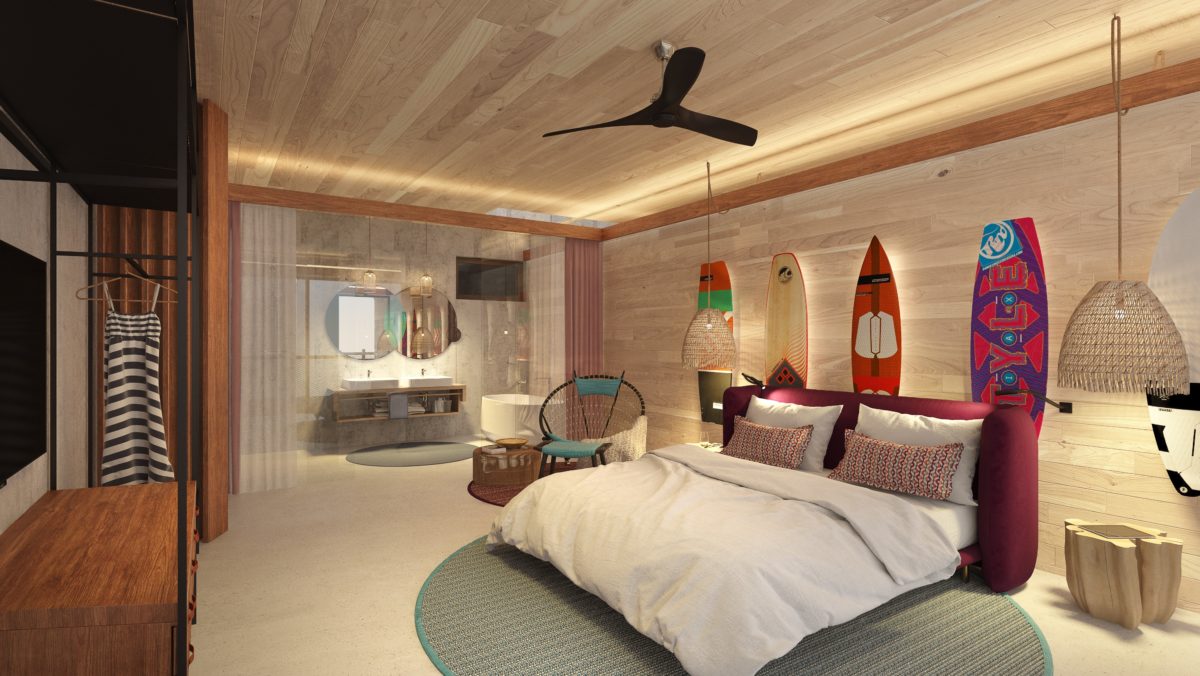 From these renderings, it's clear to see that the new resort will feature a rather sleek contemporary design. Earth tones dominate, while large windows keep the resort's most luxurious feature, its beautiful surrounding seascapes, in the spotlight.
Fun and colorful design elements, like the surfboards above, further echo the sea and the myriad of fun marine activities on offer at Saba Rock.
Saba Rock Grand Opening Sale
Considering that we never made it to the old Saba Rock, we are seriously excited about the opening of the new version! If you are too, the resort is offering a Stay & Play Grand Opening special to entice you even further.
The deal: book four nights and pay for three.
The promo also includes complimentary daily breakfast, round-trip ferry transfers from Gun Creek and Leverick Bay, and a special surprise welcome gift.
Stay & Play Grand Opening incentives apply to resort stays enjoyed between October 15 and November 20, 2021. Nightly rates start at US$750 based on double occupancy.
For reservations and more information, be sure to check in with our friends at Saba Rock online.
Related Posts