Why there's never been a better Summer to visit the Caribbean
The 2017 Hurricane Season left many islands in the Caribbean bruised and battered, so I could understand why some people may be considering other travel options as we enter the 2018 Hurricane Season. If you don't visit the Caribbean as soon as possible, though, you're missing what could be a once in a lifetime opportunity!
Anguilla, Antigua, Barbuda, the British Virgin Islands, Cuba, Culebra, Dominica, Puerto Rico, St. Barts, St. Croix, St. John, St. Martin/Maarten, St. Thomas, the Turks & Caicos Islands, Vieques — all were heavily impacted by last year's storms.
In the months since the storms, we've made it a point of visiting as many affected destinations as possible. To date, we've been to Anguilla, Antigua, Puerto Rico, St. Croix, St. John, St. Martin/Maarten, St. Thomas, and even Barbuda!
And we're happy to say that for the most part, the story on the ground is overwhelmingly positive.
Yes, there are still struggles. Yes, there are still deep scars from the storms. But as we saw in St. Croix back in December, just 60 days after hurricane Maria, our region doesn't lay down and die after getting knocked down, it grows back greener and more beautiful than ever!
So, with that said, here are five reasons you need to visit the Caribbean this Summer.
That new Caribbean smell
One of the first things we noticed when we landed in St. Croix back in December was that, while the island was recognizable, it somehow looked a little different. Quickly, it dawned on us. The place had received a major haircut. Trees and bushes that had obstructed forgotten ruins were gone. Views of the sea were now available in entirely new places. It was St. Croix, yes, but it was like we were discovering whole new sides of our home island all over again.
That wasn't an isolated incident, either. This feeling of newness was repeated on every destination we visited.
Some beaches had new shapes. Some rocky bays now sported fresh new sandy shores that weren't there before!
And that newness doesn't stop at nature.
A few days ago, I visited Garvey's Sunshine Shack in Anguilla. Irma utterly annihilated his previous establishment when she swept through, but you wouldn't know it by visiting him today. The Sunshine Shack looks like a near-perfect balance of the old, lived-in version and a newly refreshed one. The only significant difference between how it was and how it exists now, is the blank space on the walls and ceilings for visitors to leave their messages.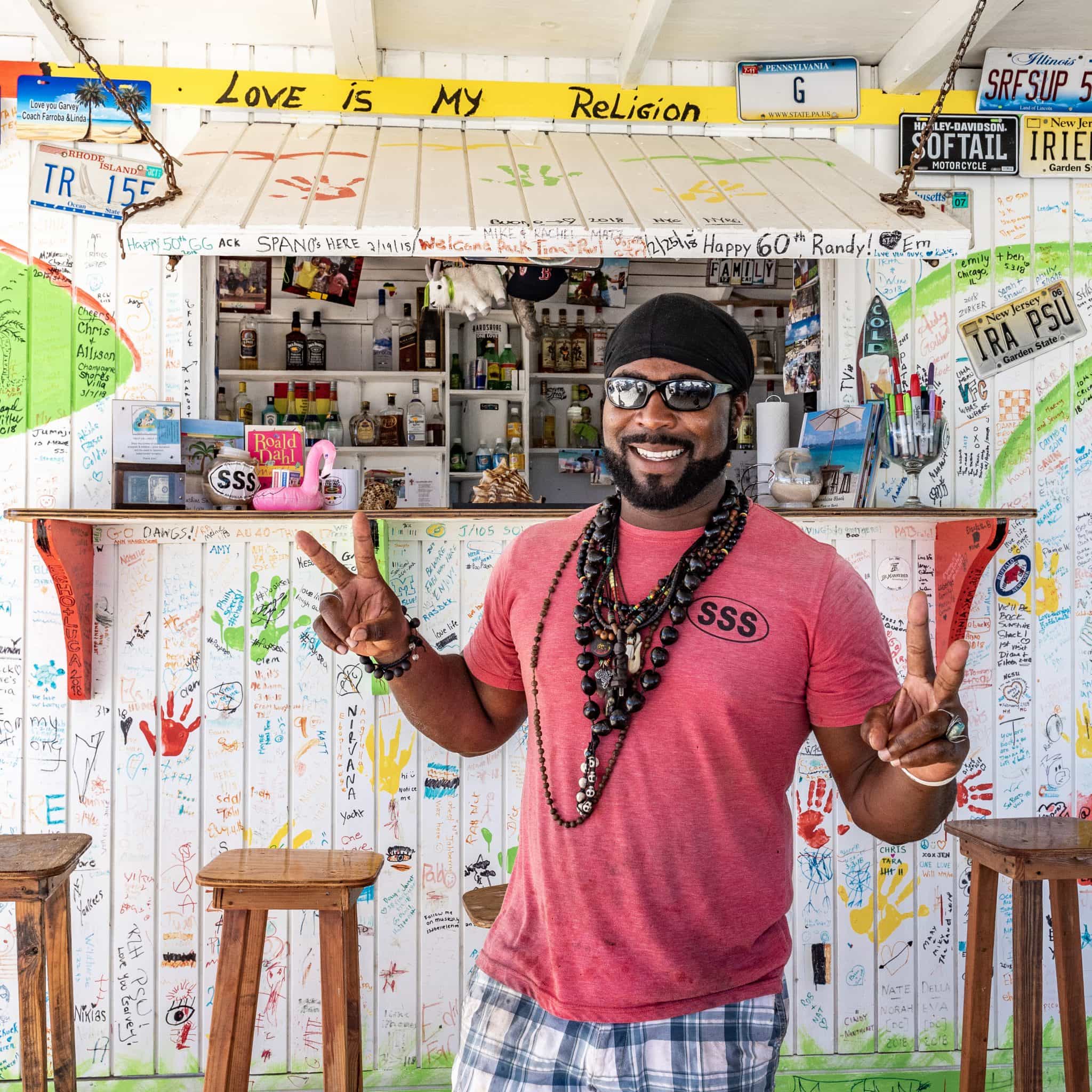 You can find that newly remodeled feel throughout the region. Ani Villas, also on Anguilla, looks the same, but also new with its completely replaced wood exteriors. Curtain Bluff completed an extensive (and beautifuly subtle, I might add) rennovation. And every single rental jeep we saw on St. John almost two weeks ago was brand spanking new!
Besides rebuilt or rebounding establishments, there're also many entirely new ones. Yes, contrary to what some might think, new businesses are opening all across the region.
We met new restauranteurs, Brian and Megan Montgomery, opening Louie & Nacho's Beach Bar in Frederiksted, St. Croix back in December. Frederiksted is also home to the all-new Fred hotel, the first new hotel on St. Croix in years. The Waves Beach Bar opened on the sands of Mead's Bay, Anguilla just four months after Irma.
When taken as a whole, across all the islands we visited, it became clear: even if you've explored the region for years, if you visit the Caribbean this year, you'll get a whole new experience. An experience guaranteed to reignite why you fell in love with the West Indies in the first place.
Get a beach to yourself
The Caribbean is home to some of the most beautiful natural wonders found anywhere in the world, so it's no wonder that over the years their popularity has grown. And with the fame came crowds. If you've ever seen Magen's Bay when four cruise ships are in port, you know what I mean.
Now, while many islands have restored their cruise ship clientele, the overnight guests can still be below normal, pre-hurricane standards.
What does this mean for you, the Uncommon Caribbean traveler?
Well, it means you can have some of the best beaches the world has to offer all to yourself!
But don't just take my word for it. Check out these views of a few of the sublime shores we've enjoyed over the past few months…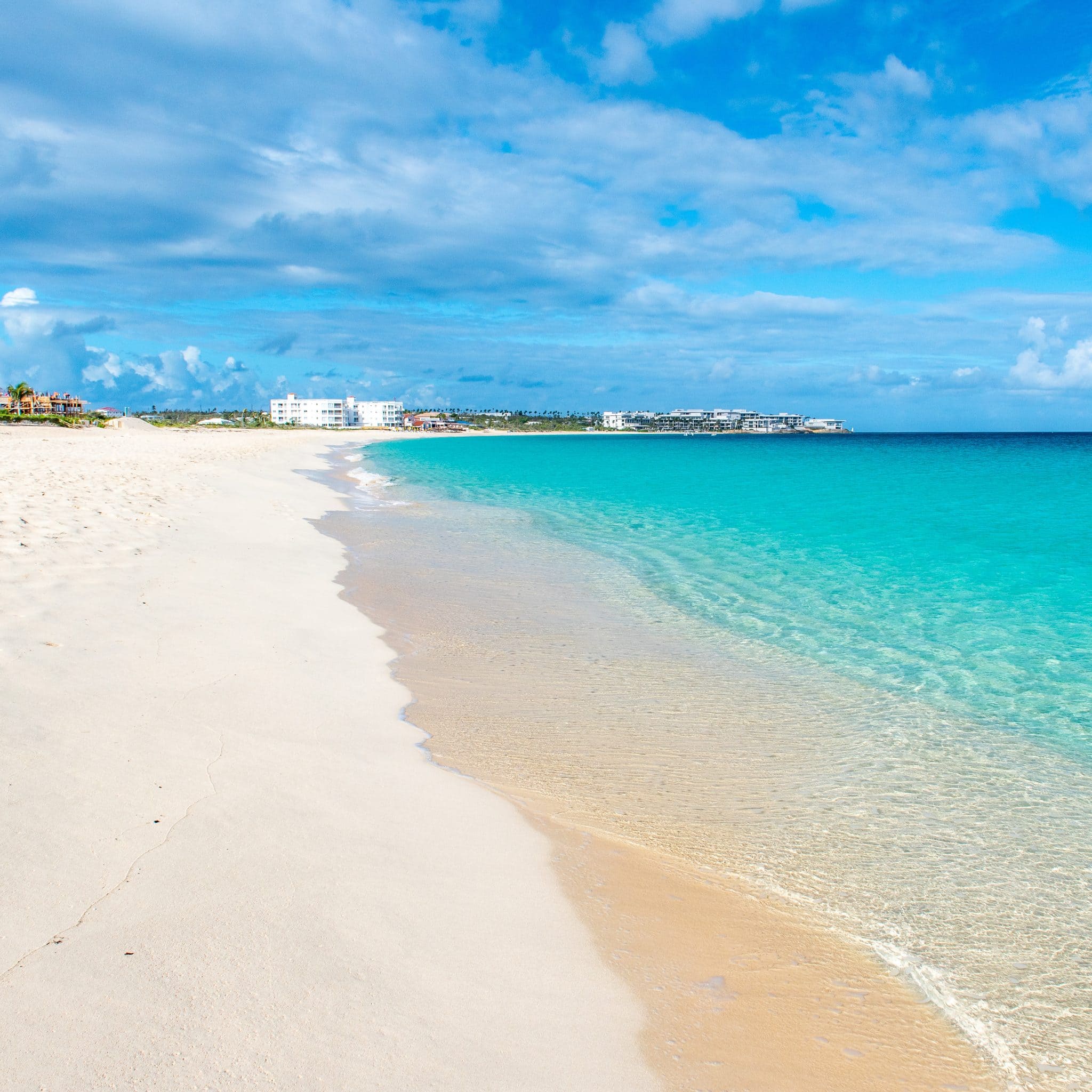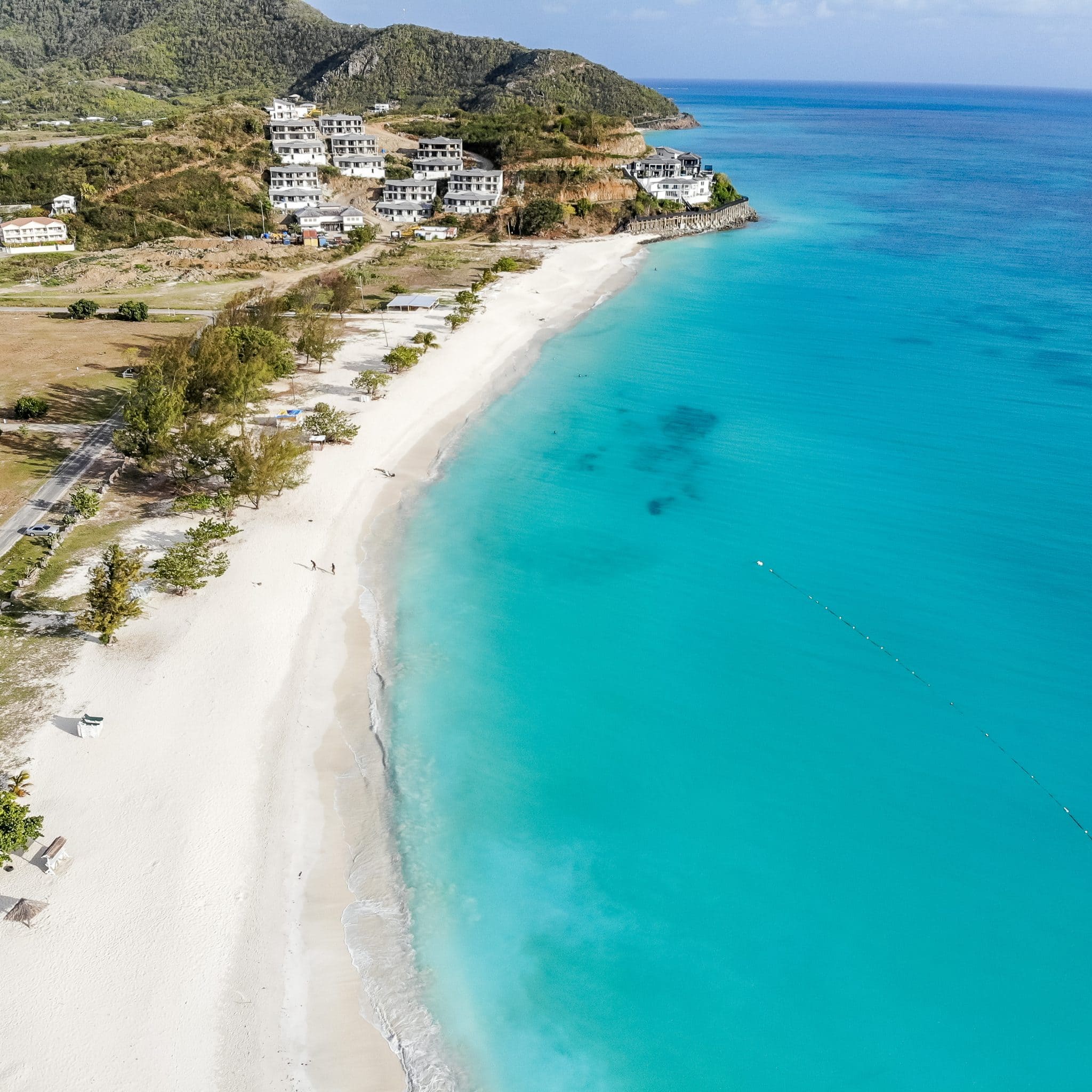 Where are all the people?! To be sure, you will encoounter some people, but there will be much, much fewer than you may have encountered before — especially if there are no cruise ships in the area. We even experienced an uncharacteristically sparsely populated Trunk Bay in St. John.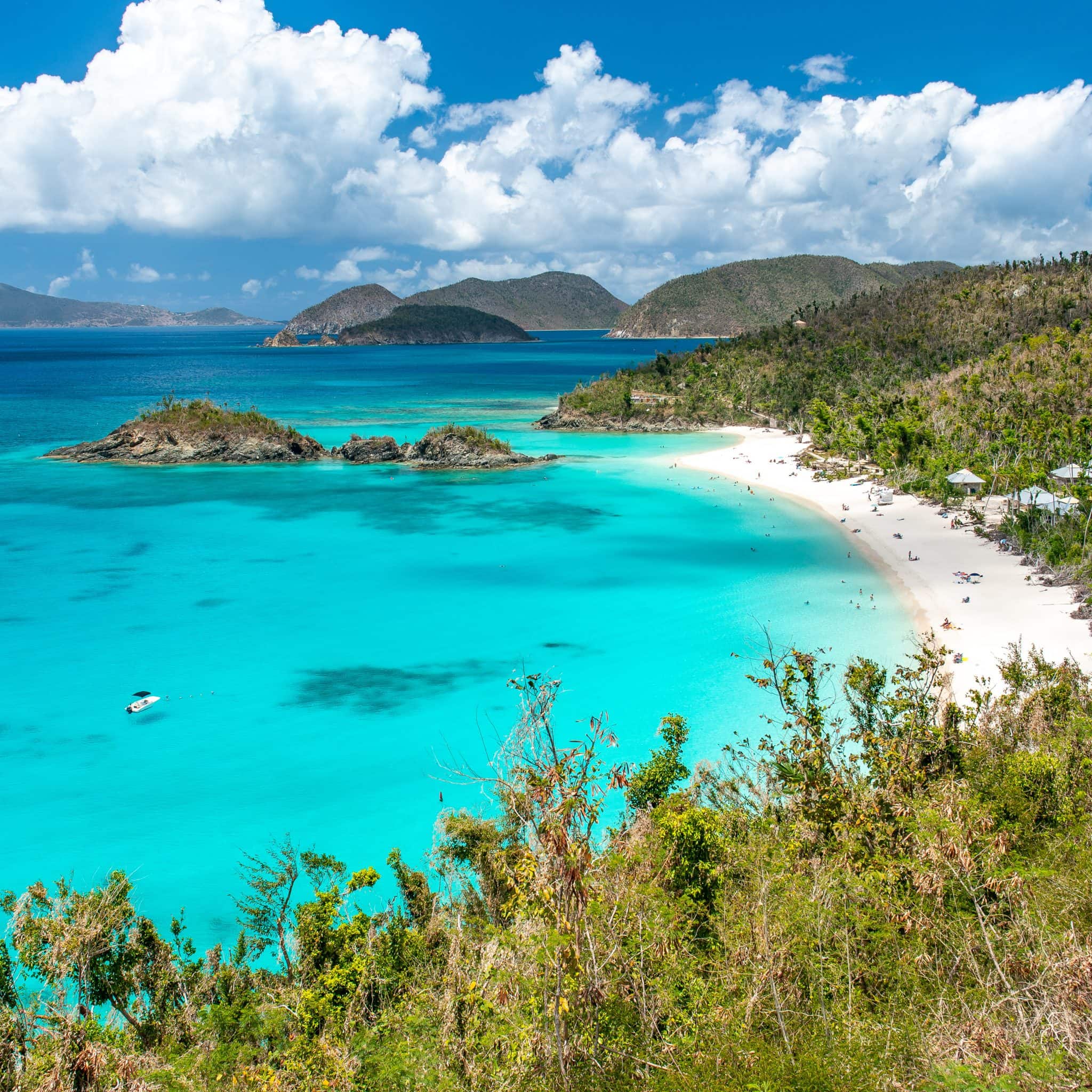 Like I said, this experience isn't for those arriving via cruise ship with 3,000+ other people in tow. But if you rent a villa, stay in a B&B, small hotel/resort, or charter a boat — you can not only have the beaches, but also the bars and restaurants virtually all to yourself, plus a select few other intrepid travelers! Trust me; this won't last!
Contributing to the Caribbean comeback
The Caribbean depends on the travel industry more than almost any other region in the world. Everything from roads to education to social services to individual incomes rely heavily on a healthy influx of guests to the region.
And not just any guests, either. Even when taking the cost of accommodations out of the equation, overnight guests spend close to $100 more per person per day than those that arrive by cruise ship! (Multiply that by tens of millions of visitors, and you get an idea of what's at stake.)
Before last year's hurricane season, the split between cruise and overnight guests across the Caribbean was close to 50/50. After the storms in the impacted destinations? Not so much.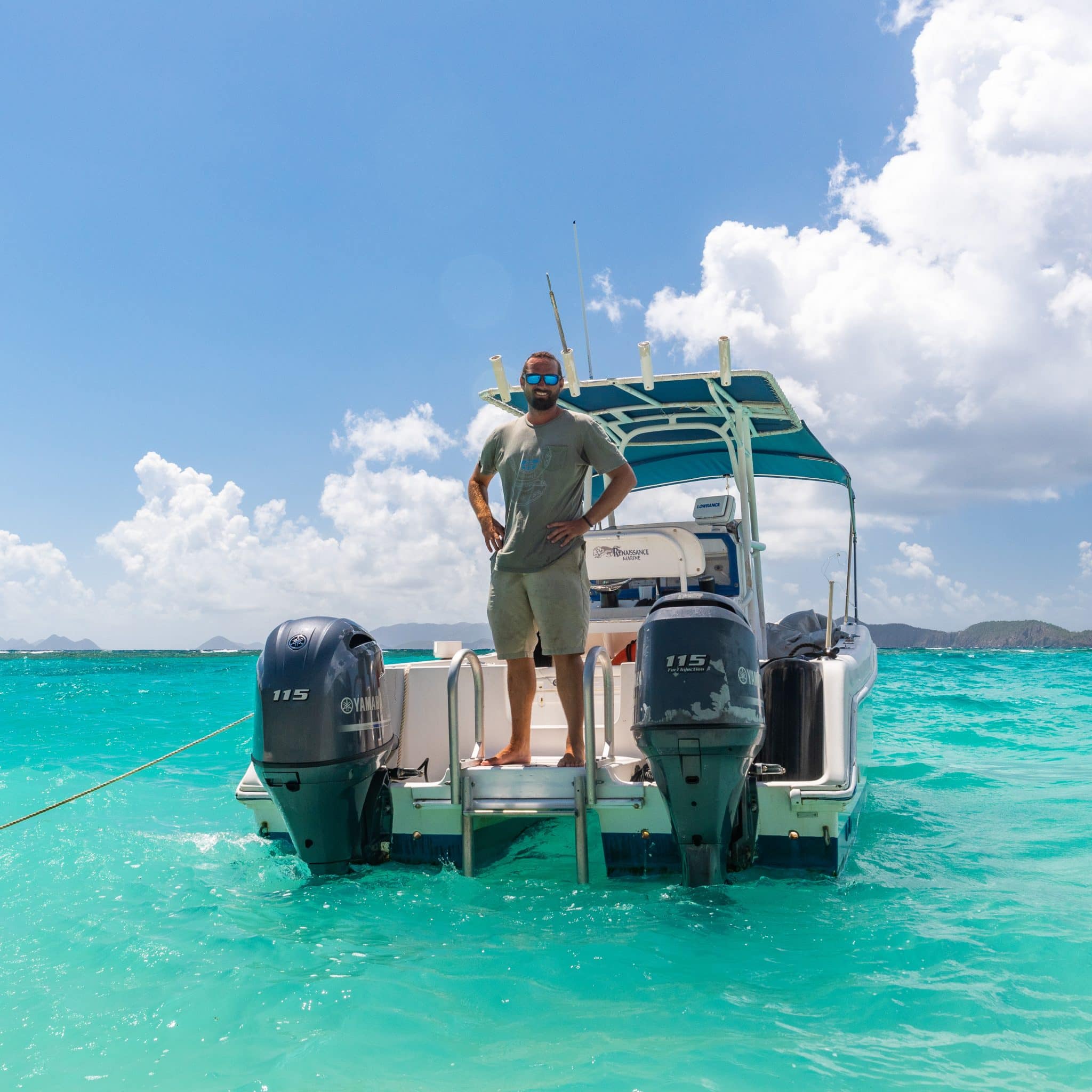 Meanwhile you have people like our new friend Brandon at Sun Dog Cafe in St. John, Thomas of (appropriately enough) St. Thomas' See and Ski Powerboat Rentals and  Tours, our old friend Buba of Buba's Hideaway in Antigua, our hometown friend Whealan Massicott of ib designs in St. Croix, and too many others to list here creating authentic, delicious, adventurous, or just plain memorable experiences across the Caribbean! (All the while, contributing to rebuilding efforts.)
So, if you've ever visited and loved Anguilla, Antigua, Barbuda, the British Virgin Islands, Cuba, Culebra, Dominica, Puerto Rico, St. Barts, St. Croix, St. John, St. Martin/Maarten, St. Thomas, the Turks & Caicos Islands, or Vieques — now is your chance to visit the Caribbean again, but this time with a purpose: to contribute to the lives of the people who call these destinations home. The same people who made your last trip so amazing.
New to you destinations
This is one of the most overlooked reasons to visit the Caribbean this Summer: the majority of the region was unaffected by last year's storms. Still, because of the perception that they were affected, many are offering incredible deals!
One example is Belle Mont Farm on St. Kitts, a one-of-a-kind luxury farm experience. Checking their offers page shows deals as high as 40% off! A stay there has never been more affordable.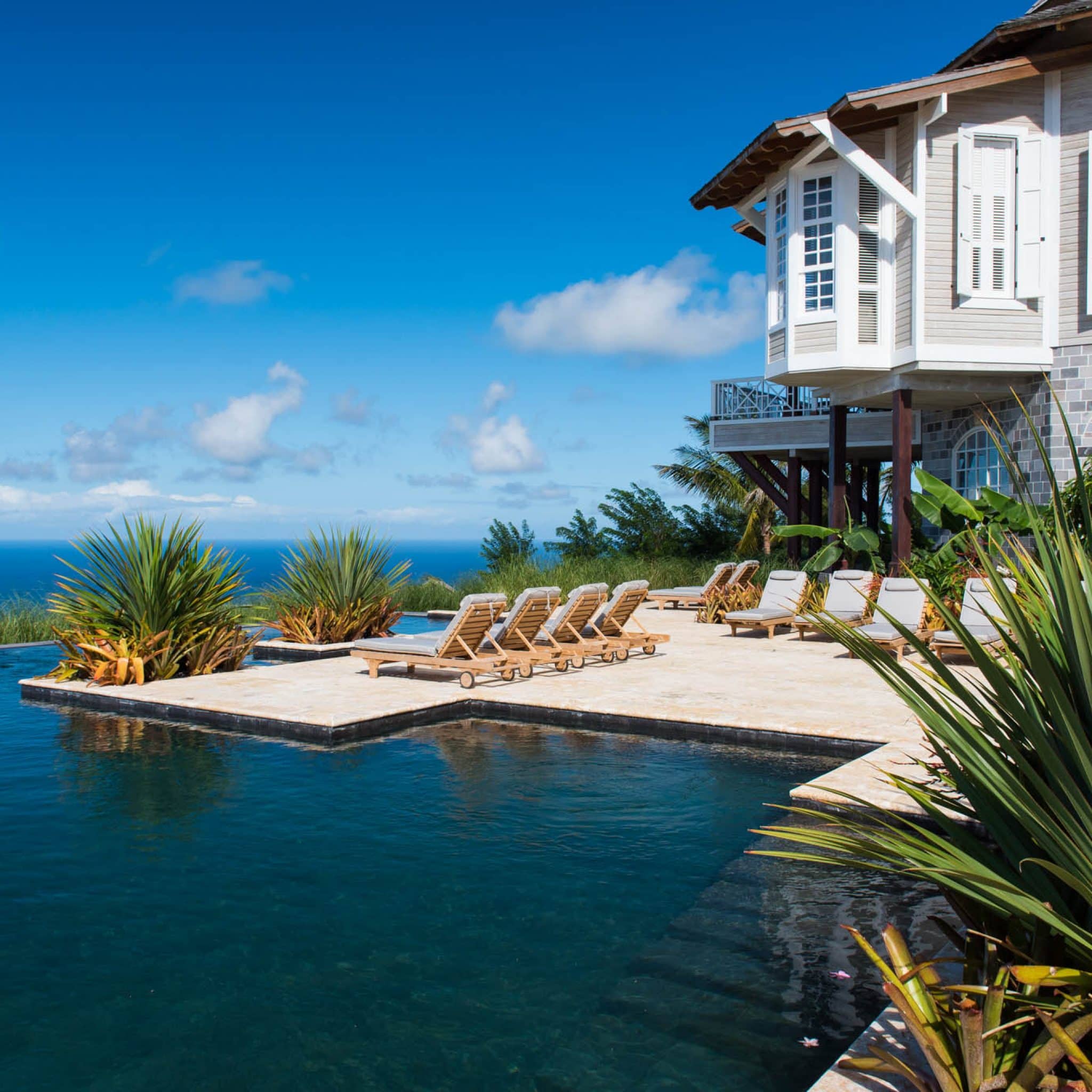 But other than the deals, we're talking about incredible destinations like The Bahamas, Barbados, Grenada, The Grenadines, Nevis, St. Lucia, and more that were virtually or totally untouched! If you're at all uncertain of any of the affected destination (which you really shouldn't be), this Summer may be the perfect time to try somewhere new!
Hurricane guarantees
Finally, as we enter the 2018 Hurricane Season, some of you may be wary of booking your summer trip too far in advance — just in case. What happens if there's a storm? Well, many hotels, resorts, and villas are offering a little peace of mind this year: hurricane guarantees.
All across the Caribbean, you can find these guarantees that protect you from losing your money because of extreme weather impacting the region. The best way to ensure you're covered is to search the accommodation's site. If you're unsure, just give them a call. You may be surprised to see just how many places are offering this benefit now.
In fact, some destinations are standardizing the guarantee across many of their hotels. The Cayman Islands is a perfect example of this.
Now is the time to visit the Caribbean
The Caribbean is open and in some ways, better than ever! All new or rebuilt accommodations, restaurants, and bars await. You can have once-in-a-lifetime access to some of the best beaches in the world. You can help fuel the resilient spirit of the region. There are so many destinations to explore — some of which are bound to be new to you. And you can do it all with the peace of mind that in the unlikely event that there should be extreme weather impacting your plans, hurricane guarantees are in place to protect you.
Steve and I have been on nearly a dozen islands since last year's storms, and I think I can speak for us both when I say, there's never been a more energized sense of resurgence in the Caribbean.
To feel it for yourself, you'll need to act fast and visit the Caribbean this summer.
So what do you think? Will we be seeing you in the islands this summer?
Related Posts