Reef Safe Sunscreen Saves More Than Just Your Skin
What trip to the Caribbean is complete without a heavy dose of sunshine? For many, the promise of intoxicating sun-dulgence is one of the key reasons to visit the Caribbean, and it is certainly a motivation to skip down to Placencia, Belize. Just don't forget the reef safe sunscreen!
I'd call myself a conscientious sun-worshiper, though. Sunscreen is a must on the packing list—especially with a small child in tow and a family history of skin cancer. It's more than just a physical concern; nothing can ruin a trip faster than the misery of a sunburn.
Of course, any old sunscreen is available to purchase in sunny areas, but for me, I believe it's important to look for reef-safe brands — especially when visiting one of the largest reefs on the planet.
Why reef-safe sunscreen
Just this summer, Belize's Barrier Reef was removed from the United Nations Educational, Scientific, and Cultural Organization list of endangered World Heritage sites. Belize has gone to great lengths to protect against industrialization that threatens its national wildlife and waterscapes. However, Belize's coral reefs and other marine organisms are still vulnerable to bleaching and genetic damage. Why? Among other threats, chemicals found in common sunscreens are now thought to play a big role.
This spring, Hawaii became the first state to ban the sale of sunscreens with oxybenzone and octinoxate—the most common active ingredients found in most top brands. Somewhere around 14,000 tons of sunscreen enter the ocean each year—with 4,000 to 6,000 tons reaching coral reef areas annually, according to the U.S. National Park Service. We can't blame all the problems reefs are suffering entirely on sunscreen, but we can definitely make better choices.
If that's not jaw-dropping enough, the same chemicals are said to build up in our own bodies. According to the U.S. Centers for Disease Control and Prevention (CDC), 97% of Americans are contaminated with oxybenzone, which is linked to a long list of health woes from allergies to cell damage. Whoa!
The safest option for sun time is simply a hat and lightweight clothing. That can get hot, so the next best alternative we know of is a mineral-based sunscreen. Before you travel, stock up on brands with zinc oxide and titanium oxide to form a physical barrier for your skin. Small villages and remote islands rarely have these reef-safe sunscreen options, but we're hoping that will soon change. Even mineral-based sunscreens need a little caution, however. Look for buzz-words "coated" and "non-nano" to prevent the threat of tiny particles that can act as marine toxins.
Here are a few reef-safe sunscreen options I've tried and can recommend. We've come a long way from the options of our youth when zinc sunscreen meant purple cheek-streaks or a ghost mask. Now there is a range of smooth blends and tinted formulas—in creams, sticks, and even sprays. Remember, "reef safe" isn't a regulated term, so take it with a little skepticism and remember that what we know to be "safe" has changed a lot over our lifetime. Let's hope it'll keep evolving.
Best sunscreen full-range performance: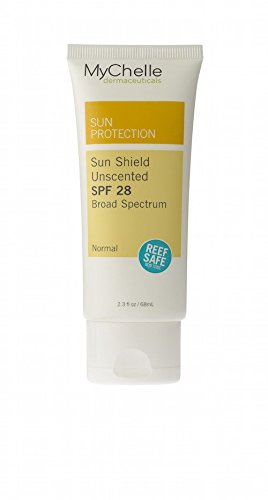 MyChelle Dermaceuticals Sun Shield
A full line-up of sticks, creams, and sprays, from SPF 17 to SPF 50, with natural and tinted options. Small bottles go well in a carry-on bag, and sticks are great for swiping a protesting kid as quickly as possible. Look for this line in local health food stores or online.
Best sunscreen for beards:

Austrailian Gold Botanical SPF 50 Tinted Face Lotion
Available at mainstream drugstores and easy to pick up right before you travel. Guys, don't shy away from this one just because it's tinted. It's a flattering-for-most mid-tone that guards against ghostly white build-up around beards and eyebrows.
Best sunscreen for kids: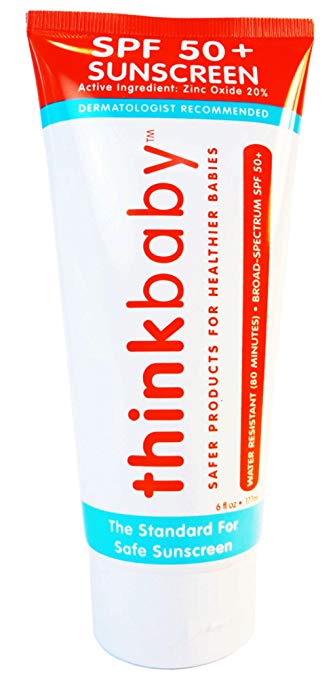 Thinkbaby SPF 50+ Sunscreen
With 20% non-nano zinc oxide, 80 minutes of water resistance, and a dedication to protecting the environment, this one is a very reliable bet. It covers and performs exceptionally well, and scores high for peace of mind.
Best sunscreen for extra credit: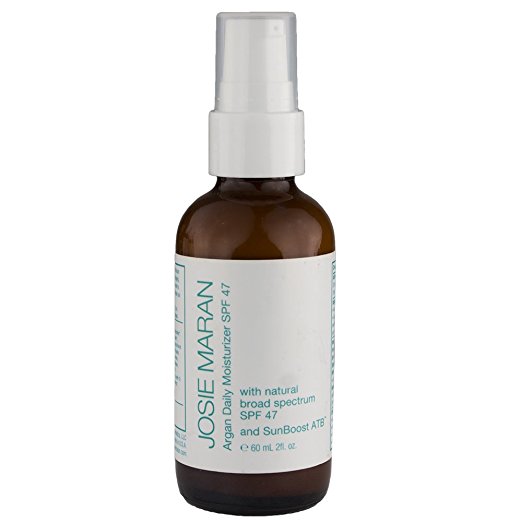 Josie Maran Argan Daily Moisturizer SPF 47
Richly moisturizing and full of antioxidants, it's surprisingly translucent. Both face and body options are pricey, but a nice treat for a vacation. It's not water-resistant, so it's for inland exploring only.
Best sunscreen for sustainability: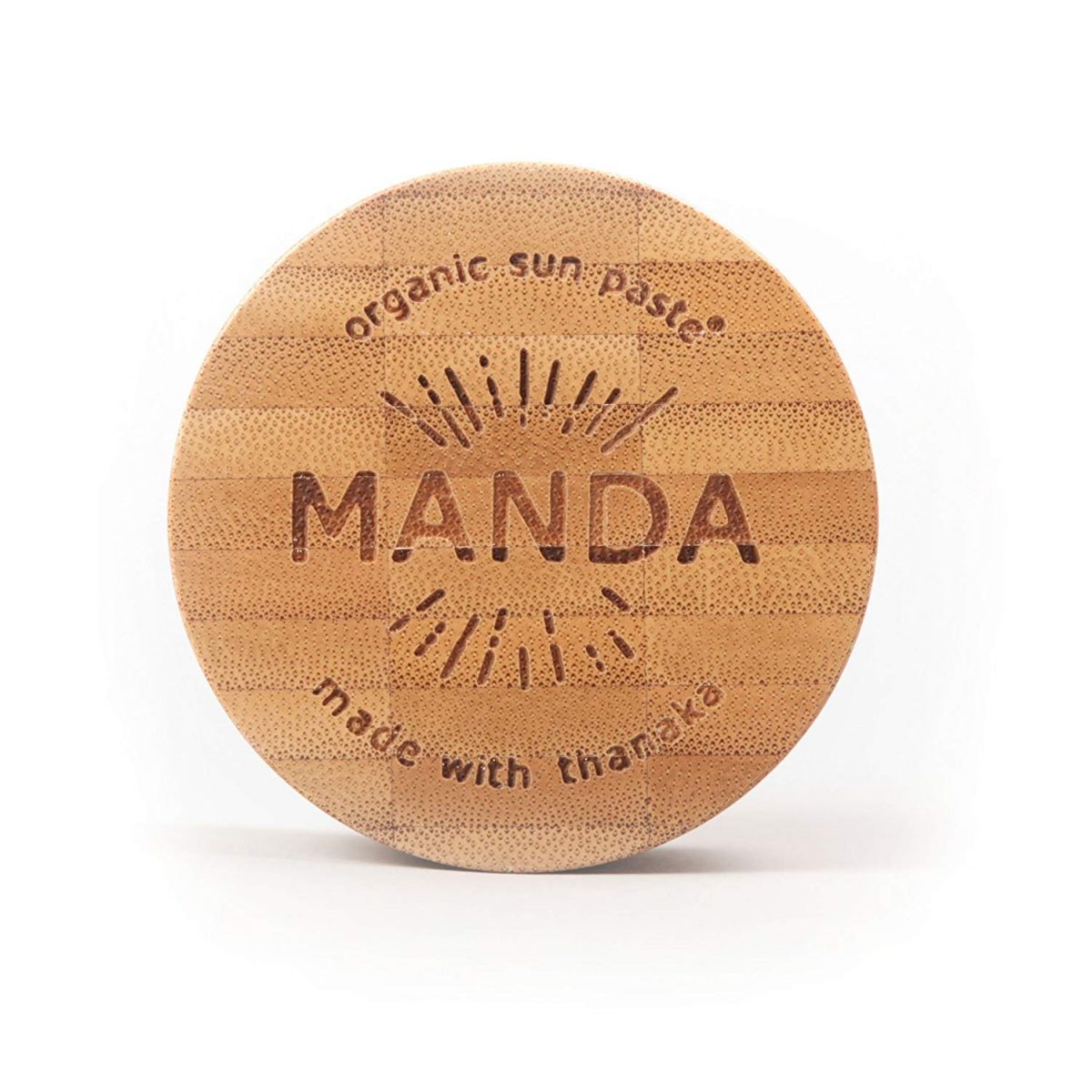 Manda Organic SPF 50 Sun Paste
Along with non-nano zinc oxide, this brand uses other natural barriers such as thanaka, coconut oil, beeswax, cacao, and shea. It's extremely waterproof, but not for the faint of heart. Its mud-colored cast requires a surfer's confidence. It's great for a hot climate, as it thickens in the cold.
Best sunscreen for dedication: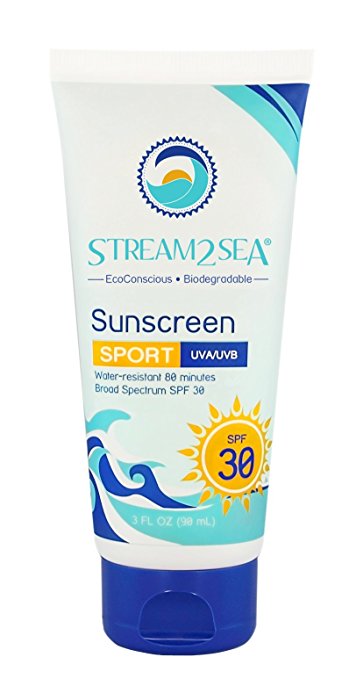 Stream2Sea Sunscreen
Founded by chemists and adventurers with a love for the ocean, this line makes activism a priority. Visit their site for a conservative list of ingredients to avoid and updates on newsworthy environmental issues.
The bottom line, protecting ourselves shouldn't come with the risk of endangering the environment we're traveling to admire.
So now that we've slathered on our reef-safe sunscreen, let's go snorkeling!
Related Posts