How To Blow a Conch Shell, Part One
Throughout the West Indies, the conch shell reigns supreme among musical instruments. Much more than a natural noisemaker, the shells have long played an integral role in many different facets of daily life across our home region.
An alert to approaching ships in Saba, a notice from fisherman in The Bahamas that the catch of the day was up for sale, a call to Vodou spirits in Haiti, a celebratory horn punctuating the hitting of a six at cricket matches in Barbados and elsewhere across the Eastern Caribbean ⎯ the beautiful cacophony of the conch shell has served as an essential sound of the Caribbean for hundreds of years.
That doesn't mean that all West Indians know how to play it, of course. Case in point, my Dad…
I never learned how to do that!
There was a hint of incredulity in his words when we spoke earlier today, almost as if he, himself, couldn't believe that he'd never even attempted to blow a conch shell in all of his 78 years. I was surprised, to say the least, but as Dad explained, his childhood home in Southern Trinidad wasn't too close to the sea.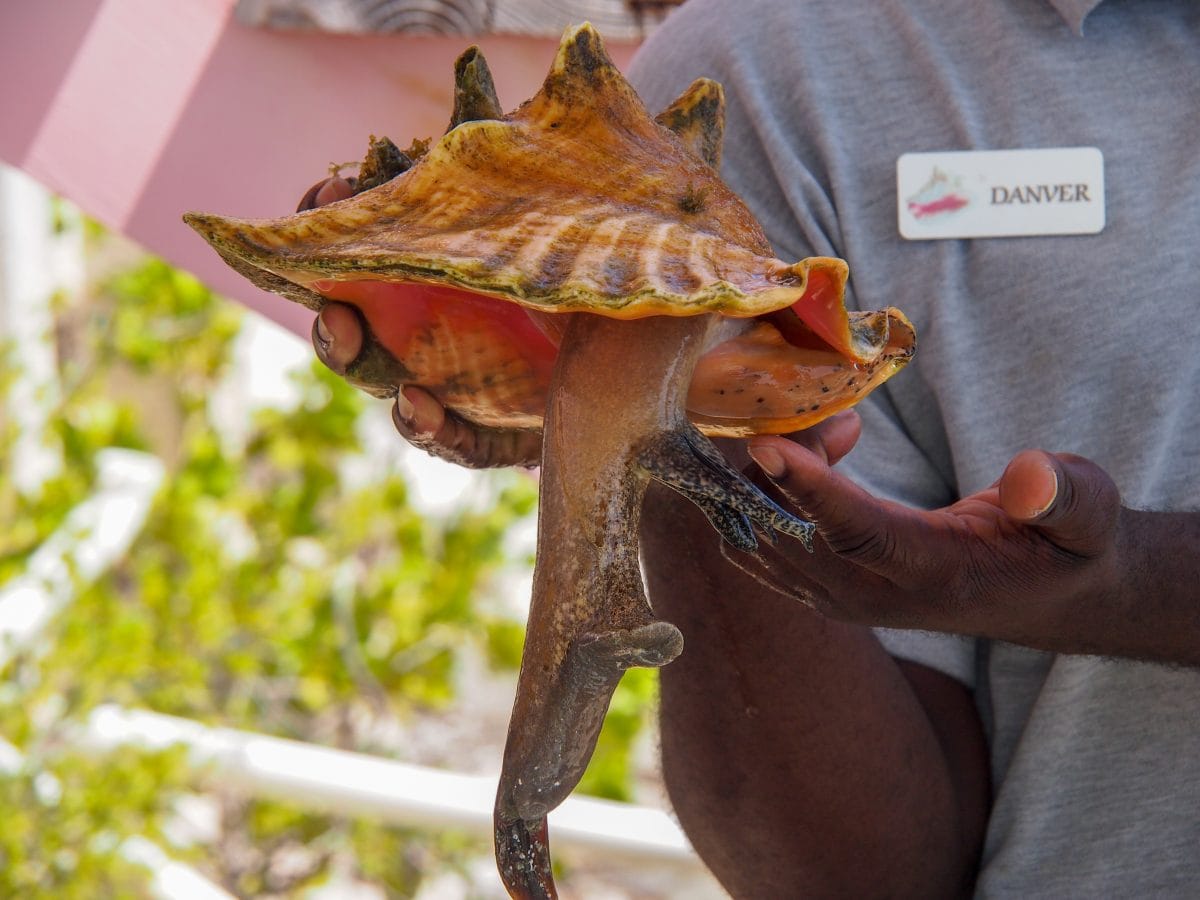 I, on the other hand, was lucky enough to be born and raised in tiny St. Croix. At its widest point the island is only seven miles across. No matter where you are there, the sea is always closeby.
So, I should be a conch shell blowing expert, right?
Eh, not so much.
I remember trying a few times as a kid, with little success. It wasn't until a work trip to St. Thomas some years ago that I actually got it right. I was sailing aboard Heavenly Days somewhere between the Bolongo Bay Beach Resort and Honeymoon Beach on St. John. The rum punch was potent and plentiful; the sea, nice and calm. A steady breeze filled our sails. All the elements were just right.
I put the conch to my lips and blew as hard as I could!
pppppfffffffttttttt
Instead of a sharp, deep horn, my attempt yielded something along the lines of air escaping a balloon.
This was going to require a bit more work…
Stay tuned for part II to see what happened next and to learn how to make a conch shell sing.
Related Posts