Caribbean Wallpaper Wednesday: Dolphins Swimming in the Sea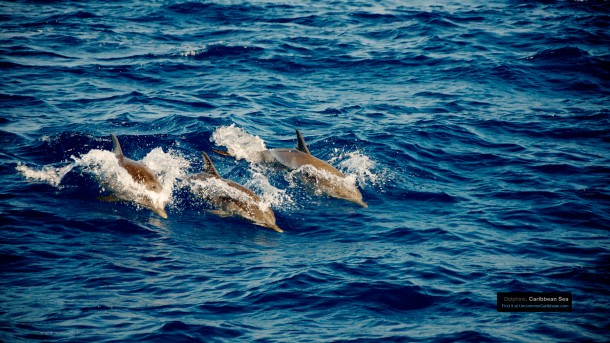 As you know, if you read this blog with any regularity, Uncommon Caribbean is two brothers: Me and my brother Steve. We do our best to seek out the many distinct experiences to be found throughout the Caribbean… And to drink as much rum as possible. But our Facebook fans may know that we have another brother, too: Peter. So, yes, there are three of us… Just like the dolphins in this week's wallpaper!
Sorry, but Steve and I are currently at my home base in New York City doing some pleasant damage to a bottle of Fine Old Demerara Rum which is impairing my ability to craft an eloquent post about this gorgeous photo of three dolphins (let's just say they're brothers) swimming in formation.
They say a picture is worth a thousand words, so… Download all those words in the form of this wallpaper to your desktop. They'll most certainly wax more eloquently than me about the joys of encountering these beautiful animals in the wild.
Related Posts