Sailing Around Belize (Or Anywhere Else) With My Brother: Uncommon Envy
No one wants to hear me complaining about missing out on Caribbean travel opportunities. After all, travel to and throughout the Caribbean is not just my job… it is, indeed, my life. Whether for business, pleasure, or reasons in-between, I've been blessed with the great good fortune to visit and explore more of the amazing islands that comprise my home region than most. In the years since we started Uncommon Caribbean, that great good fortune has only grown exponentially. I've been very lucky, except in one area…
Sailing
Oh, I've sailed around a bit on island-hopping day trips and sunset excursions in and around the Turks and Caicos, Martinique, St. Martin, St. Croix, St. Thomas, St. John, Antigua, and elsewhere.
As for the type of yacht charter adventure sailing around Belize that one lucky UC fan will soon win through our latest sweepstakes… well… I'm still waiting to live that dream.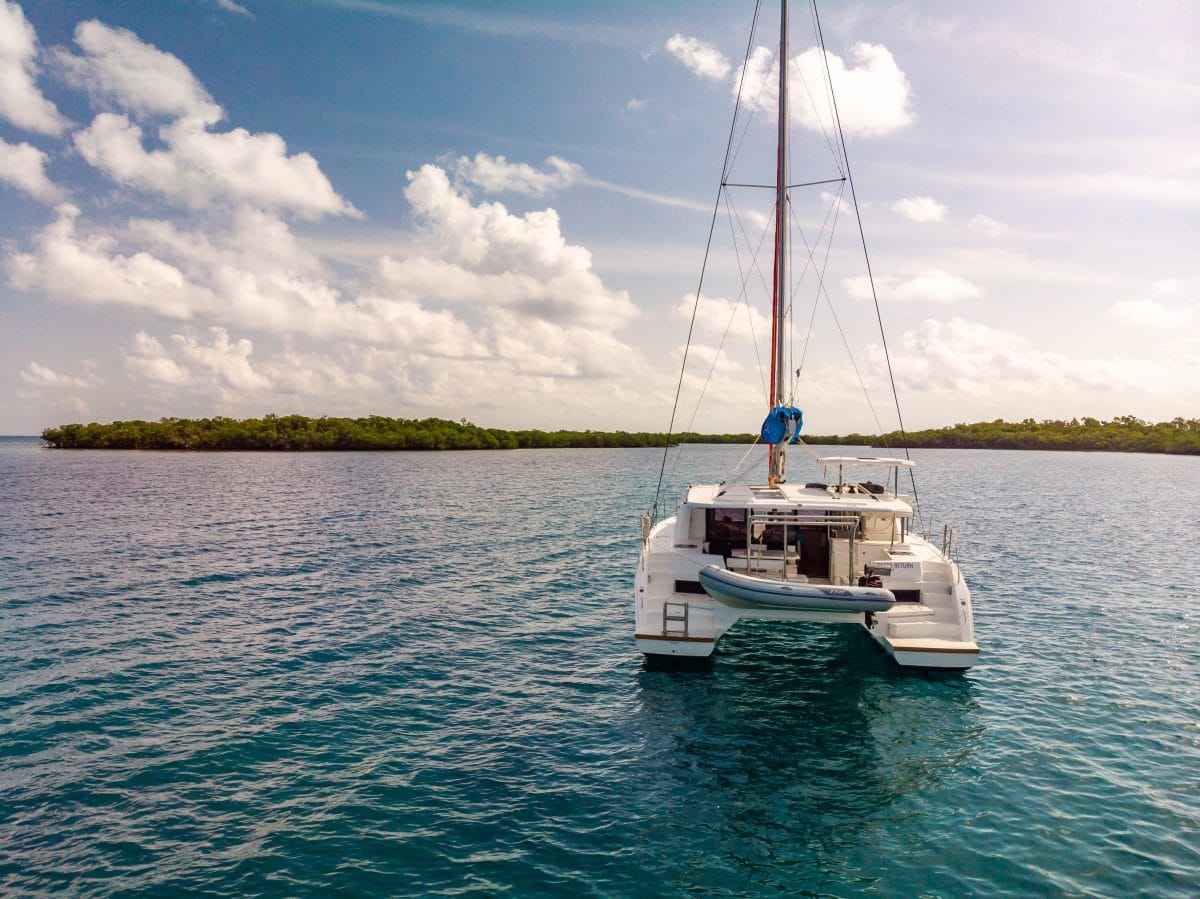 Longtime UC fans may find this hard to believe, and not so much because of my aforementioned great good fortune either. I mean…
My brother and partner in all-things-Uncommon Caribbean has a captain's license!
Editor's note: Okay, technically it's not a captain's license. Patrick actually holds something called an ASA 104 Bareboat Cruising Certification. I'm sure there's a very big difference to those in the know. Either way, though, the man can charter and skipper very cool cats like the ones pictured above… Very cool cats with plenty of space for me!
Remember his epic tales of learning to master the high seas with our friends at LTD Sailing School? That was FOUR YEARS AGO!!!
In the intervening time, Patrick has chartered in the BVI's, St. Martin, the Abacos, the Grenadines (and likely a few other spots I've purposely blocked out of my mind), inviting family, friends – maybe a stranger or two (basically, anyone but me) – to enjoy wild adventures at sea.
He even just got back a few weeks ago from – you guessed it – sailing around Belize.
Me? I'm still waiting for my invite back at the dock.
So yeah, the feelings of envy are pretty strong over here right about now. If you win The Sail Belize Giveaway, I hope you'll consider bringing me along (and NOT Patrick!) to ease the pain…
This giveaway has ended. Look out for the next one!
Related Posts