Father's Day Gift Guide from Our Friends at RumConnection.com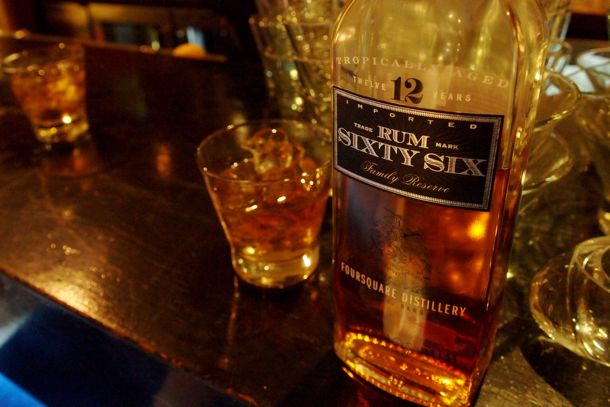 Father's Day is just a few short days away, and as a couple of rum-loving Dads ourselves, it's pretty obvious what's at the top of our wish list. For us, and certainly for many of the Dads who follow this blog, rum makes a great gift for any occasion, but which Noble Spirit should you pick up to appease your old man on his special day this year?
We have our own suggestions, of course, many of which you can glean from the rum reviews we feature regularly as part of our Friday Happy Hour series. For this particular post, though, I thought we'd do something a little different and solicit the expert opinions of our friend, Mike Streeter.
Mike is the main man behind RumConnection.com, one of the best blogs around dedicated to all things rum. I met Mike at the 2011 Miami Rum Renaissance Festival where he served as one of the judges on the Rum XP International Rum Expert Panel. (He also judges prominent rum competitions in London and Barbados). Talk about a tough gig, he spent the entire week of the Miami Festival tasting and judging 120 participating rums from all over the world!
For Mike, though, I imagine the week could've resembled any regular seven-day stretch in his life as the man boasts his own personal stockpile of 100+ rums, ranging from mainstream brands to homemade concoctions, at his place in Key West.
Anybody with that kind of collection surely knows a thing or two about what rums discerning Dad's may want to unwrap this Sunday, right?
Here are just a few of Mike's top picks in his own words…
El Dorado 15 Year Old – Special Reserve
I'm a huge fan of everything in the El Dorado line and their 15 Year Old-Special Reserve tops my list.  This medium bodied rum from Guyana is a blend of rums ranging from 15 to 25 years old.  It is among my favorite sippers and should never be mixed with anything…except maybe an ice cube.
Rum Sixty Six
Made in Barbados by distilling guru Richard Seale, Rum Sixty Six has quickly become the sweetheart of many rum drinkers. It's full of flavor, has a wonderful finish and is best enjoyed neat. You'll need to travel for this one though. It's not yet available in the U.S. market, making it an even cooler gift.
Prichard's Fine Rum
The micro distilled spirits movement has gained a huge amount of momentum over the last few years. One of the first to see the potential in small batch rum production was Prichards Distillery. Phil Prichard has been distilling great rum (and whiskey) in an old school house in Kelso, Tennessee since 1997 and a bottle of their Fine Rum (an aged, gold rum) is sure to put a smile on your Dad's face.
Personally, I'd be happy with any one of these (hint, hint wife + kids!), though I'm especially partial to Rum Sixty Six. Patrick and I had the chance to sample it on our trip to Barbados back in February, and I can tell you it's every bit as special as Mike points out.
We'll have a full review of Rum Sixty Six in a future Friday Happy Hour post. In the meantime, check out more of  Mike's musings on the world of rum at RumConnection.com, and pick up a fine bottle of rum for Dad this Father's Day. If you're smart, you'll "be like Mike" and buy something you enjoy as well in hopes that dear old Dad will share…

Related Posts