How to Pack Like a Pro: Our Top 10 Caribbean Travel Essentials
In the past six months alone I've traveled to Belize, Great Exuma, Little Exuma, Rose Island, St. Vincent, Bequia, Petite St. Vincent, the Tobago Cays, Petite Martinique, Grenada, Antigua (twice), Barbados (twice), and New Providence around four times. When you're traveling that much, packing light and efficiently isn't a "maybe"… IT'S A MUST!
Fortunately, over the years I've honed my packing list into a tight selection of travel-tested essentials that make packing a snap, while still equipping me for everything from tramping through the bush, to lounging on the beach, to dinner at an upscale restaurant, and most everything in-between.
Here's my top 10 items: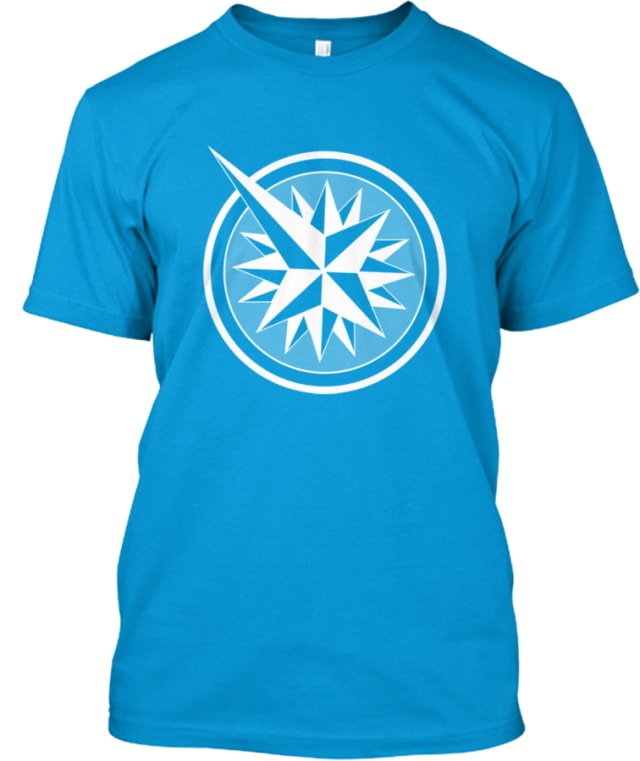 I may be a little biased, but I love this shirt. I love the color. I love the soft feel of the lightweight, preshrunk combed cotton. I love the fit. And obviously, I'm a fan of the design.
I usually bring four UC logo shirts with me, depending on the length of the trip, and wear them every day.
This may be hard to believe, but I generally don't like flip flops. Mainly, it's all that flipping and flopping I don't like.
Also, most flip flops have thick padding in the sole that get my feet hot and sweaty. Another downside to all that foam is that they tend to soak up water like a sponge making for some soggy slippers if you get caught by a wave or sun shower during your adventures.

These Reefs are different. Instead of the spongy foam in the sole, these guys have an injected molded polyurethane midsole. Water just runs right through it! There's also a drainage system in the footbed so your feet can breath.
And if all that isn't enough, there's one other special feature: it's got what Reef calls a "bottoms up" bottle opener embedded in the outsole. No, it's never my first choice to open beer bottles with the bottom of my flip flops, but when you find yourself in desperate need, these Reefs come to the rescue!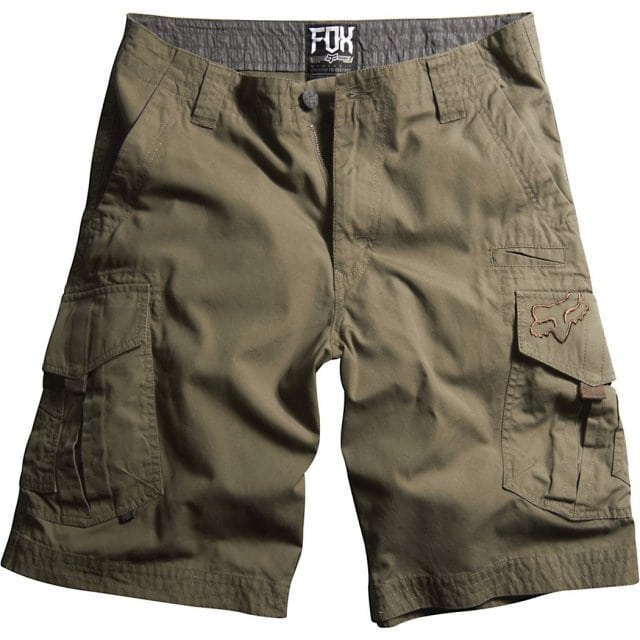 Cargo shorts get a bad rap. Normally, you can expect them to be sloppy, baggy, and a complete mess. These guys are quite the opposite. They're a bit more "neat" looking, owing to its lightweight cotton canvas material that also prevents you from overheating under the Caribbean sun—all while still providing the utility a Caribbean traveler needs.
In my shorts, I carry my keys, wallet, phone, lens cap when my camera is out, sunglasses, and more. They all fit perfectly without making me look like a bulgy packrat. And perhaps more importantly, they all fit securely. There's no chance of the Velcro flap on the back pocket allowing my phone to tumble off a cliff, or into the sea, or down some random backstreet in Bridgetown.
When moving through the bush trying to catch a glimpse of spider monkeys in the Belizean rainforests, or climbing over jagged iron shore rocks in The Bahamas, flip flops fail. That's where my New Balance sneakers come in. They're light, flexible, and ultra-breathable allowing you to tackle most any adventure you could come across without adding bulk to your packing list.
Guess what, it rains in the Caribbean. Sometimes, it rains every day—although with the sun shining and only for a few minutes. Still, when you're out and about, you don't want to be surprised and get soaked. With the Marmot PreCip Jacket you get a very lightweight waterproof layer including a hood that packs away into practically nothing.
The opposite of rain is sun and, thankfully, the Caribbean offers many more bright and shiny days than wet and dreary ones. This, of course, makes your hat kind of a big deal. My choice for the past five years running is the Outdoor Research Helios Sun Hat.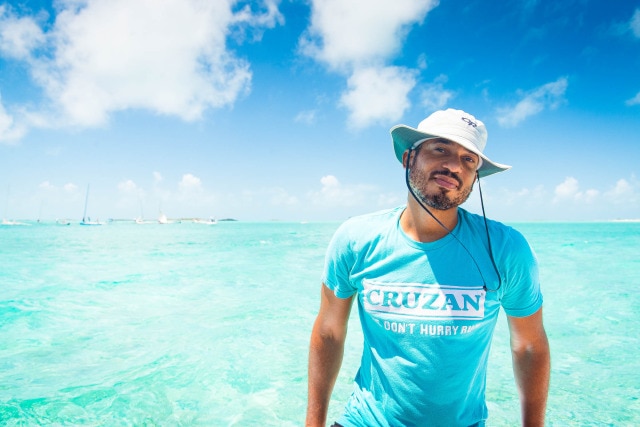 I prefer to wear a hat over sunglasses (note there are none on the list!) because nothing is worse than a reverse raccoon tan. For me, the Helios has been incredible. The broad brim keeps your face and neck protected with a 50+ UPF rating, the headband doesn't induce headaches, and the dorky drawcord becomes invaluable when zooming across the water heeled over on a 50-foot monohull doing 11 knots. And when I'm not using the drawcord, I just tuck it into the hat before putting it on.
Quick drying, non-chafing, and well-cut, these lookers from Quicksilver have won a permanent place in my bag. I used to carry two or three different brands and styles of boardshort until I found these. Now, I just throw three Ag47's in my bag—one to wear, one to let dry, and one just in case!
Don't be that guy. You know the one, the guy who flies down to the Caribbean thinking that he can go anywhere wearing flip flops, swim trunks, and a t-shirt.
The Caribbean does not work that way!
We West Indians are a proper bunch, and when we're going out at night, we wear proper clothes. I always make sure to have at least one dress shirt, pants, and decent shoes with me when traveling the region.
Honestly, few things feel better than showering up after a long, hot day in the sun, then dressing up a little for dinner… Even if dinner is at a roadside BBQ.
For years I lugged around a huge Nikon DSLR to capture the photography you see gracing this site plus our Facebook, Twitter, and even Instagram feeds, but no more. The new Sony a7R does (almost) everything I need for high-quality photographs, minus the bulk.
It weighs half what my old camera weighs! It also boasts a 50% higher imaging resolution and wifi connectivity in its diminutive package.
I can't say the small size doesn't come without tradeoffs, though. The Sony a7R has glacially slow autofocus compared to my old Nikon D600 and the battery barely lasts a day, while with my old Nikon I could use one battery on an entire four-day trip.
Still, my back appreciates the change.
Oh, and if you plan on bringing back great photos from the Caribbean, a polarizing lens filter is a must. It's slices through the glare of the tropical sun like sunglasses for your camera (which they basically are) to deliver clear, colorful images.
Finally, as I mentioned when covering my hat of choice, there's nothing I hate more than an unfortunate tan (especially on my mug) which is why face specific sun protection is key. My choice is the Sun Bum stick. It's convenient, protects, stays put, and, honestly, just looks kinda cool in its slick yellow packaging.
So, that's it.
Start your next Caribbean travel experience with this top 10 list of essentials and whether it's adventure you're seeking or limin' in luxury, you'll be ready for anything… Plus, you'll look great doing it!
All without adding bulk to your bag.
Related Posts