Miami Rum Renaissance Festival, World's Sexiest Rum Party?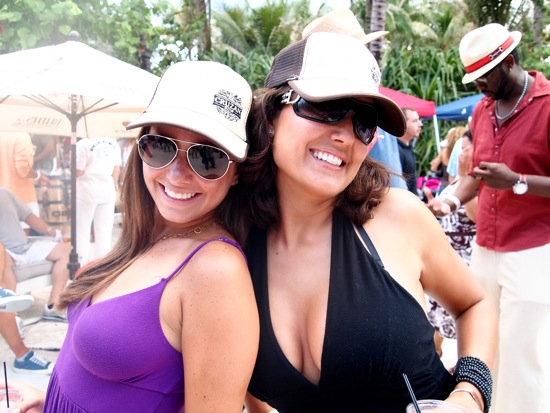 The Miami Rum Renaissance Festival has been held here in South Florida for several years now, but somehow I've always managed to avoid it. Shocking, I know, considering my love for all things rum. For some reason I always envisioned it as a stodgy, plodding affair with a bunch of spirits snobs – *err experts* – holding court and lecturing plebs like me on the finer points of my favorite libation. I love rum and I have opinions, but I'm not trying to tell anyone what to like, or why they're wrong for liking what they do.
Anyway, I was well on my way to missing the event again this year when I saw the following twitpic from our buddy RumShopRyan:
Now I'm no celebrity whore (at least not when it comes to D-listers like The Worm), but this little peek into the event gave me a clue that my initial assumptions were WAY off base. I mean, it must be a pretty good party if Rodman is there, right?
I immediately raced down to South Beach, and let me tell you, I've seldom been more happy to be more wrong about anything. Truly, the Miami Rum Renaissance Festival is a big, sexy party fueled by the world's finest rums.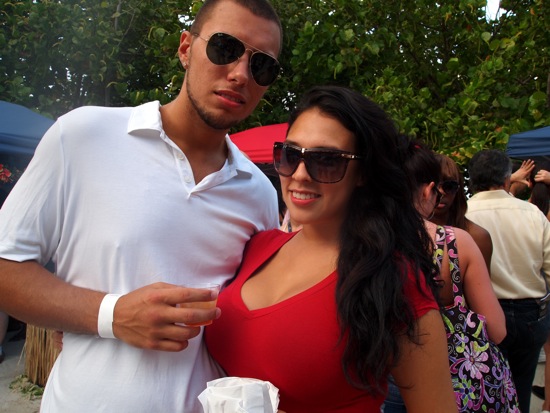 Okay, the party is actually just one small part of the Festival. The full deal consists of a series of events held over five days (Wednesday to Sunday) in late-April/early May. Most of the events are closed to the public; reserved for VIP's to taste, judge and opine. On Saturday, though, the real fun begins with the Grand Rum Tasting.
Held at the private beach/pool area at the super chic Raleigh Hotel on South Beach, the 2010 Grand Rum Tasting featured 100+ rums from all over the world, some surfacing in the U.S. for the very first time. For just $65, you get to sample 'til your heart's content for five hours. I sure did, enjoying my first tastes of St. Lucia's Chairman's Reserve, Sailor Jerry, and Venezuela's Ron Diplomatico. Old standby's I also enjoyed included Ron Barcelo from the Dominican Republic, Rhum Clement from Martinique, and of course my favorite, Cruzan Single Barrel Estate Rum.
So you may have to endure running into Dennis Rodman; it's worth it for all the great-tasting rum, good eats, music and hanging out at one of the coolest addresses on South Beach.
I'll share details on the rums I tried, as well as a few new drink recipes I picked up at the event in future Friday Happy Hour posts. In the meantime, mark your calendars for the 2011 Festival, which will be held April 26 to May 1st.
Is this the sexiest rum party in the world? Join me in Miami next year and judge for yourself!
Save
Related Posts