Tales of the Traveling Toddler: Trinidad Turns Two
Trinidad and Tobago celebrated its 50th birthday this year, but there's another Trinidad even nearer and dearer to my heart that turns the ripe old age of two today: my son.
A year ago, I marveled at Trinidad's magnificent first year of life. In the first 10 months, he managed to visit 10 different islands! I can't imagine how his baby brain processed this period of perpetual beauty and exploration, but I tried to outline all I hoped he'd learned along the way.
Now, as Trinidad turns two, he's slowed down a bit in his old age. 
Well, not by his choosing. Trips like the one where I tackled Pico Duarte, the highest peak in the West Indies, just didn't seem kid friendly, so unfortunately he had to sit out a few of this past year's adventures.
But don't feel too sorry for the little guy, there were still more than enough opportunities to learn a few things at new ports of call throughout the islands.
1. Barbados – Sometimes travel can be the best medicine.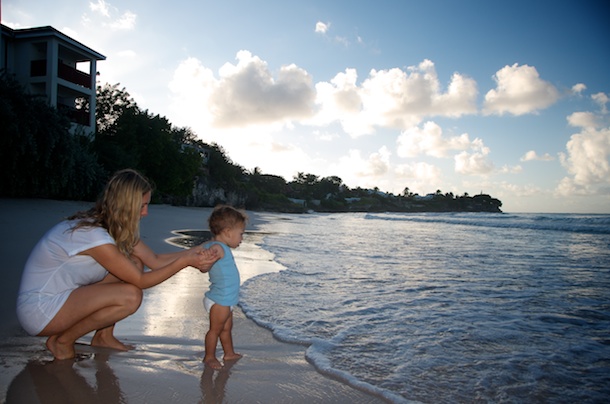 When we landed on Barbados for a long trip over the holidays, poor Trinidad was suffering from molars violently bursting through his gums. Fevers, pain, and intestinal distress were all making him miserable in frigid New York City, but once he had sand between his toes and the sea stretching out incomprehensibly before him, his mood seemed to quickly improve.
Funny how that happens. At a time when people seem to push pills on kids for every little thing, this is one lesson I hope he takes to heart.
2. Barbados again – Share your best stuff with your friends.
Upon returning to the big city with tales of how incredible a stay at our Perfect Fantasy Beach House (Cotton House 2) in Freight's Bay had been, all the talk on the playground was Barbados, Barbados, Barbados. Pretty quickly, talk turned into action and before we knew it we were right back on Bim, but this time with five (yes FIVE!) toddlers in tow plus their parents.
What could have been a nightmare turned out to be a magical, multi-day playdate like no other. Days overflowed with sun, sand and shenanigans. During the night, I imagine the same sunny scenes danced in their heads until the kids woke up to do it all over again.
Remember Trinidad, sharing really is caring.
3. Viareggio, Italy – The Caribbean is where your heart is.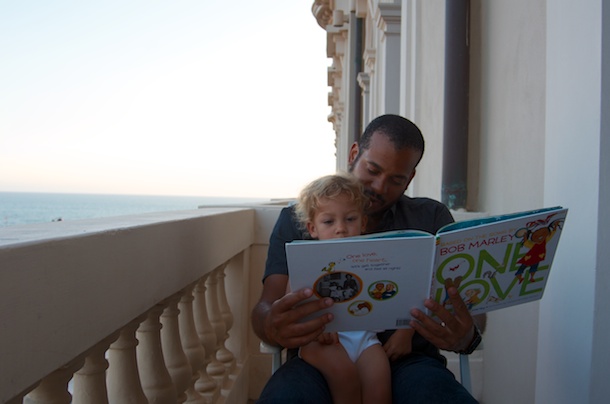 OK, so this isn't an island and its sandy shores border the Mediterranean, not the Caribbean. But on the occasions when we do find ourselves so far from the islands, I'm always amazed at how deeply this little boy carries his father's home region in his soul. From the way he pronounces "watah" like a true Trini, to him munching on coconut even on Italian beaches, to his favorite bedtime book One Love by Cedella Marley — the Caribbean never seemed too far.
Few things would make me happier than for the West Indies to always be a part of whoever he becomes.
4. St. Maarten/St. Martin – Sacrifice.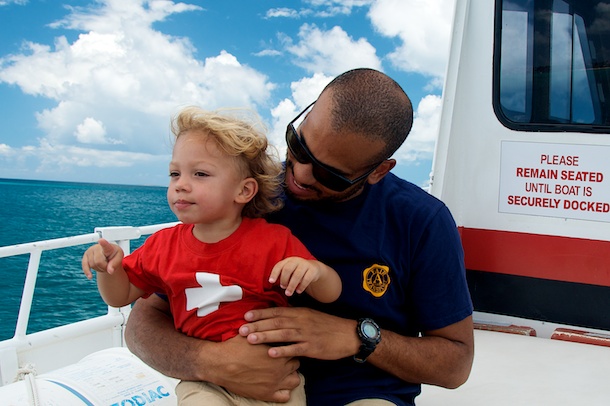 As I mentioned last year, Trinidad's first Caribbean travel experience ever was to double destination of St. Maarten/St. Martin. He loved it about as much as a three month old can love anything, but this time around SXM was just a stop on the way to our final destination.
So, no hiking to Happy Bay, no afternoons for liming at Cupecoy Beach, no delectable dinners in Grand Case. We simply landed, took a taxi to the ferry, and were gone!
In this day and age when kids seem to be learning that somehow it's perfectly logical that they should be able to have their cake and eat it, too — I can only hope that the boy learns that sometimes you have to give up something awesome to get something awesome.
5. Anguilla – The best things in life are free.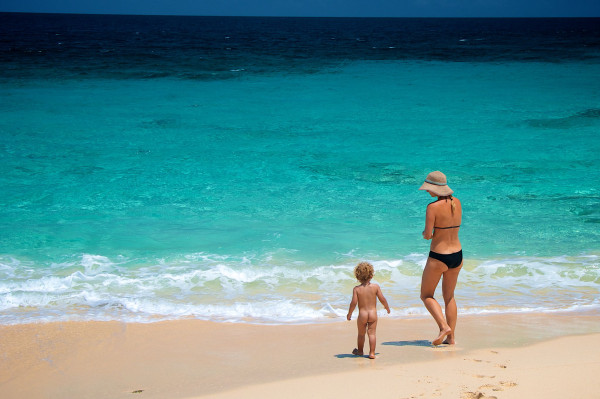 And what awesome destination could possibly pull us away from St. Martin? Anguilla, of course!
Once on-island, we were soon basking in the luxurious environs of the impeccable Ani Villas. The word "posh" simply doesn't do this place justice! Yet no matter how much I might have loved the hot tub perched on the edge of the cliff overlooking Little Bay Beach, or the pristine pools that shimmered off into infinity, or the treats prepared by our private chef — little Trinidad only had one thing on his mind: beach!
It's funny how foreign it can feel to spend time with a human who completely places experiences above everything else. Possessions? Wealth? Status? Whatever, let's run in the watah!
Who's the one that's supposed to be learning from all of this again?
Trinidad, you can't possibly know how special you are to me.
Happy Birthday, son.
Related Posts