Tuesday 2 Cents: Melanie Alexander Talks Solo Travel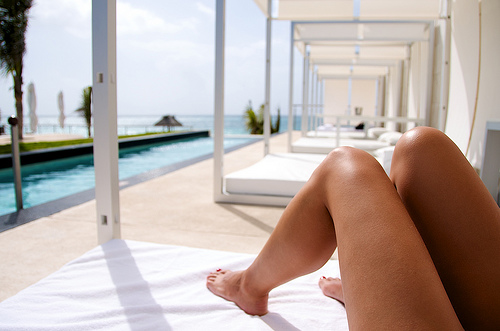 One may be the loneliest number, but solo travelers wouldn't want it any other way. Who can blame them? Going it alone affords you the ultimate in flexibility — your time is truly your own! Lord knows it's a lot easier to fully relax or immerse yourself in a foreign culture when you're not toting around a stroller.
So, what makes the Caribbean a prime destination for solo travel? We caught up with Melanie Alexander to find out. As president of The MAAC Group, a Boston-based business consulting firm specializing in the Caribbean travel industry, Melanie has made countless solo trips to the region for business and pleasure. Here's what she had to say…
What makes a good solo travel destination for you?
Not to be difficult, but I think all Caribbean destinations have something wonderful to offer. If I want a peaceful introspective trip, I might hike in Dominica or visit Martinique and stay at a chic boutique hotel in the hills. Plein Soleil and St. Aubin are two of my favorites, but there are many others where you can completely escape and still be pampered. If I want a little more fun and nightlife, there's always Aruba, Grand Cayman, Jamaica, Barbados, Puerto Rico or the Dominican Republic. Lots of options, all of them good.
If necessary, where would you go to "get your groove back?"
Ha-ha! Personally, I'd lean toward Club Med, or some of the other all inclusive properties. They make everything easy. Okay, maybe not EVERYTHING! You know what I mean — meals, nightlife and activities; it's all easy to navigate and maximize your experience. I suppose this does make it easier to meet people, but my groove has been just fine for some time now, so I'm probably not the best person to ask.
Any advice for solo travelers considering the Caribbean for their next trip?
Exercise the same caution you do at home — if you would not walk the streets of your city at 3am don't do it while traveling either. Also, if you want to be adventurous, try to keep it more along the lines of bungee jumping, repelling, surfing, etc. than going home with someone you met five minutes ago. Most importantly, really try to learn and enjoy the local cultures — the food, the music, the people, the architecture — everything is very different from island to island.
Happy travels!
Related Posts