Bubble House on Cayman Brac: Uncommon Attraction
As elsewhere, location matters much when it comes to real estate in the Caribbean. Also important, though, is hurricane resiliency. The best homes, for my money, can withstand the furious storms that mark our summers. Im talking homes like The Bubble House.
Old School Hurricane Protection
Back in the day when we were kids growing up in St. Croix, I can remember helping my Dad prep our house for oncoming hurricanes by affixing large masking tape "X's" to our windows. The idea was that the tape would hold the glass together if any flying projectiles ever took aim at our house.
This always seemed odd to me, the inherent counterintuitiveness of safeguarding windows by taping "X marks the spot" bullseyes on 'em not necessarily filling my little boy head with much confidence.
Either way, the theory was never seriously tested at our house. Hurricanes David and Frederic, the two most notorious storms of my youth, only dealt glancing blows to St. Croix. That, of course, was a very good thing as experts agree: taping windows just doesn't work.
What has worked for an increasing number of homeowners in the Caribbean, though, is building homes and structures purposely designed to withstand hurricanes in all their fury. Homes like The Bubble House.
Cayman Brac Curiosity
This uniquely rotund residence can be found on Cayman Brac, a small (15 square miles) and eminently uncommon paradise located 90 miles north of Grand Cayman.
The Brac is a sleepy island known chiefly for its world class diving. There's nice hiking, and spelunking opportunities here as well. Fishing and water sports are also pretty great. If you go, though, don't expect much else.
In short, Cayman Brac is the perfect place to run off to and live a very quiet life.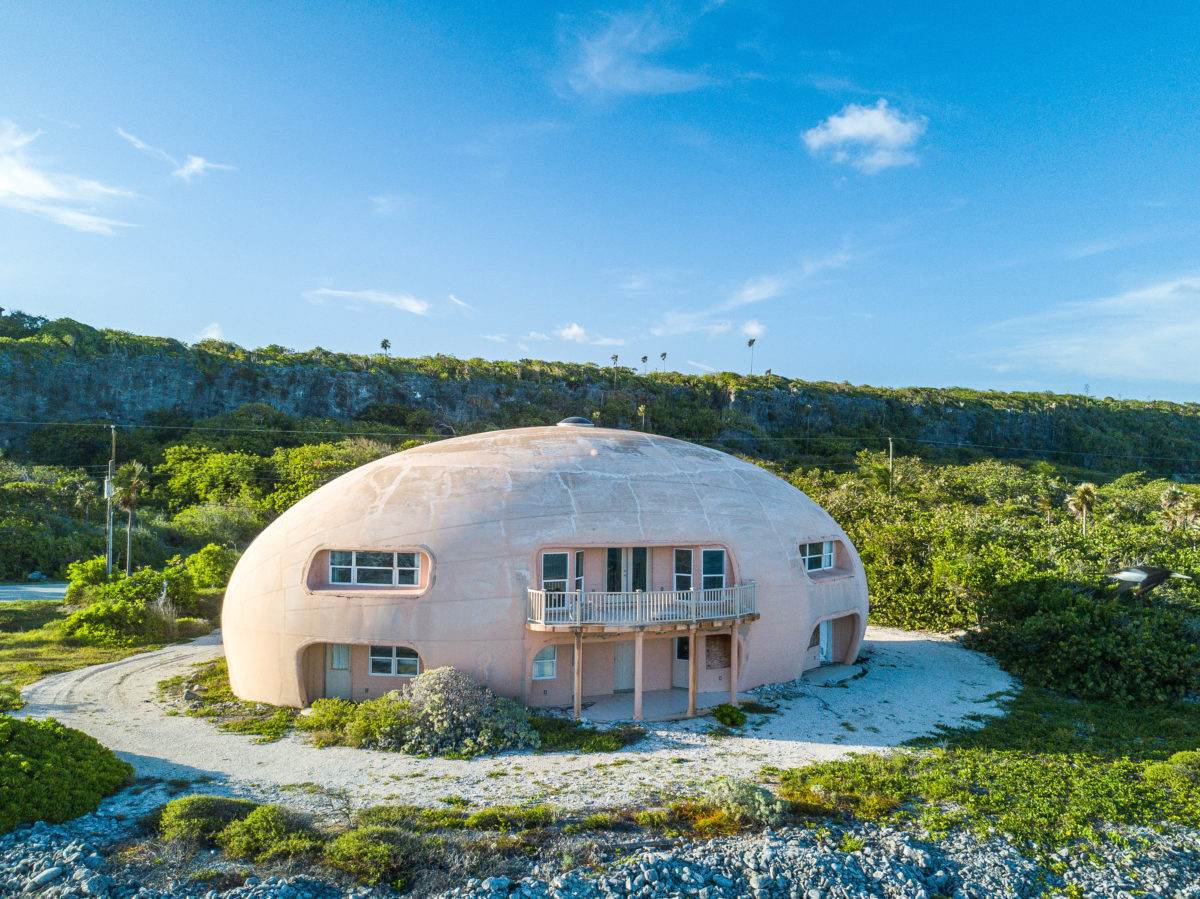 I'm guessing that's what the original owner was thinking. From what I've read, he was a French businessman of some stature. Unfortunately for him, though, he got busted for embezzlement before the house was completed in the early 1990s.
Hurricane-Proof Bubble House
The house the Frenchman never got to call home measures 4,000 square-feet inside and is virtually hurricane-proof. Owing to its shape and construction, The Bubble House can withstand winds clocking up to 300 mph!
Its waterfront location is nothing to sneeze at either.
Someone else calls The Bubble House home these days. If you happen by to snap a few pics, please be respectful and keep your visit short.
Book Your Stay at The Bubble House
Or better yet, why not opt to stay at the Bubble House on your next visit to Cayman Brac? Indeed, one of the most iconic homes in all of the Caribbean is now available for rent via Vrbo!
Check out its new paint job, interior photos, pricing, and availability information on Vrbo today.
Related Posts