Cotton Tree, Grand Cayman Offers Guests Art & Advice Before Bed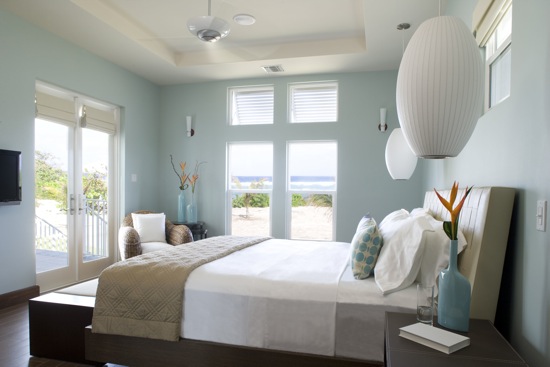 Remember the first time you heard of the chocolate chip cookies featured in the turndown service at DoubleTree Hotels? I do. Truth is I have kind of a lust issue with these chewy, gooey treats. I've actually gone out of my way on business trips to stay at a DoubleTree to get my late-night fix. Yeah, I have a problem.
I was reminded of my favorite bedtime hotel vice when I heard of a cool new turndown amenity offered by Cotton Tree, a small luxury property that bills itself as the first (and only?) boutique cottage hotel on Grand Cayman. The owner, a local Caymanian named Heather Lockington, designed the property as a hideaway where guests can fully embrace the island's local culture and heritage.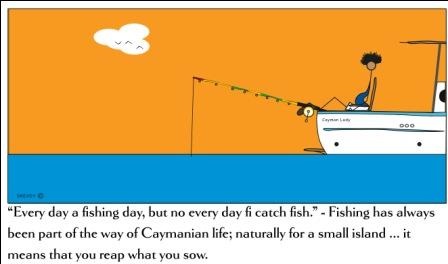 The new turndown amenity lives up to Heather's design by offering guests collectable note cards featuring the works of DREADY, aka Shane Aquart, one of the Caymans' most celebrated artists. Each note card features a DREADY illustration on the cover and an age-old Caymanian saying and interpretation on the back.
If you appreciate Caribbean art, and good island advice, then these cards are keepsakes worth the trip to Cotton Tree. DREADY's paintings are included in the personal and corporate collections of the Bacardi family, as well as several international reggae artists, UK fashion designers, and the British Premier League soccer team, Portsmouth FC.
There's a simple, whimsical nature to DREADY's work that is instantly appealing, while the sayings on the back of each card will no doubt bring back memories of your grandmother's teachings, or nagging as the case may be.
It may not be a decadent DoubleTree cookie, but these DREADY cards, along with Cotton Tree's posh two-bedroom cottages (there are only four of them), secluded beachfront location and personal on-site chef, ready at a moment's notice to whip up a gourmet treasure just for you, have me wanting to give Grand Cayman a look-see some day soon…
Related Posts